Pictoplasma
Conference & Festival
2016

CONTEMPORARY CHARACTER DESIGN
AND ART
4 – 8 MAY 2016

BERLIN
From May 4 to 8 Pictoplasma transforms Berlin into the world's most vibrant meeting point for a diverse scene of artists and creatives, trailblazing the face of tomorrow's visual culture. While international creators and producers meet for a central conference to exchange strategies for tomorrow's figurative representation, the wider festival showcases latest trends in character design and art, cutting edge screenings bring the latest animation eye-candy to the big screen at Babylon, and 19+ exhibitions throughout Mitte and Neukölln invite you to experience original works and outstanding character craftsmanship.
In its 12th Berlin edition, the Festival's focus zooms away from the stereotypical dot-dot-dash reduction of facial empathy to take a surprising wider look at the characters' overall stature: What does their appearance reveal about their attitude? How does their posture communicate personality – and enable them to SHOW CHARACTER?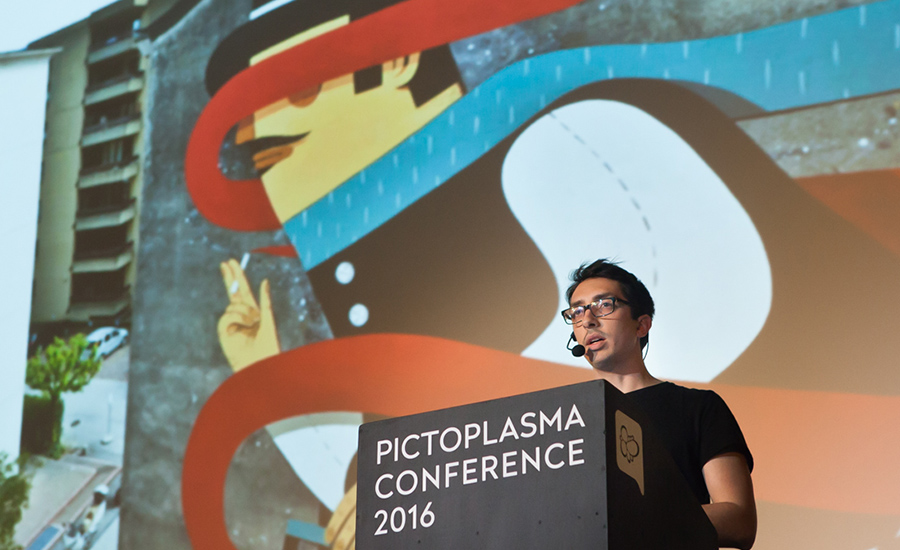 Italian artist Agostino Iacurci creates huge murals, paintings and sculptures that play with rural folklore, and oscillate between innocence and artifice, serenity and catastrophe.
5 – 7 MAY, 13:00 – 19:00/
VILLA ELISABETH
Invalidenstr. 3
10115 Berlin – MITTE
The Character Lab* accompanying the Conference engages attendees in hands-on workshops with various media, spontaneous art happenings and playful networking. Benefit from collaborating closely with Conference speakers and participating artists, meet new friends and build long lasting collaborations.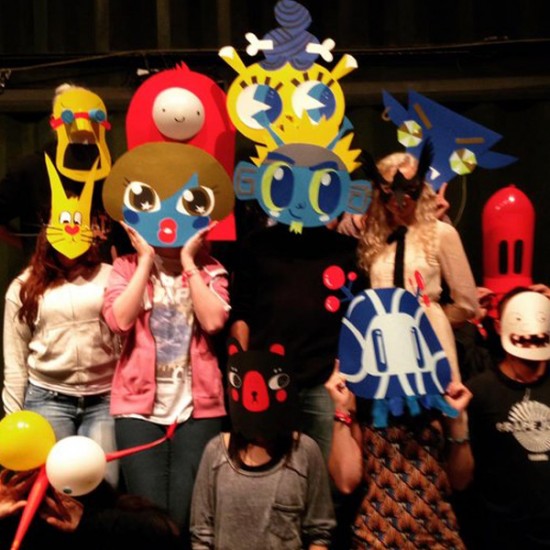 CHARACTER CRASH COURSE 
with ACADEMY TUTORS
Pictoplasma Academy tutors Rilla Alexander and Nathan Jurevicius give a crash-course on all things character design, with an introduction on how to pin down the rich world of your imagination into a professional character bible…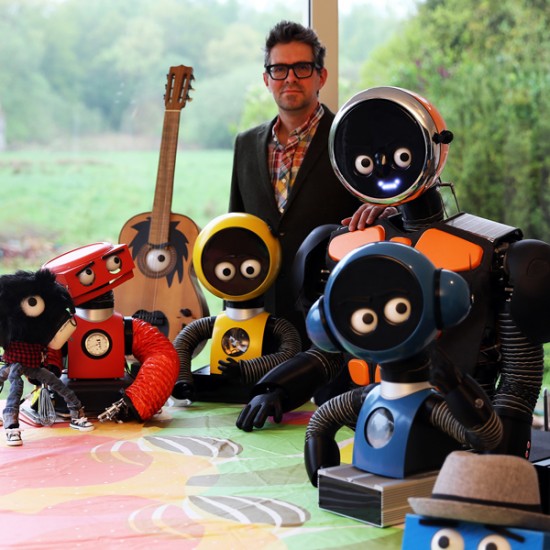 Raw Robot Remix Session
with JAN DE COSTER
Jan de Coster invites you to assemble, remix and bring to life an army of robotic life-forms. Create autonomous micro-machines that behave according to their body restrictions and evoke a character, attitude and posture of their own.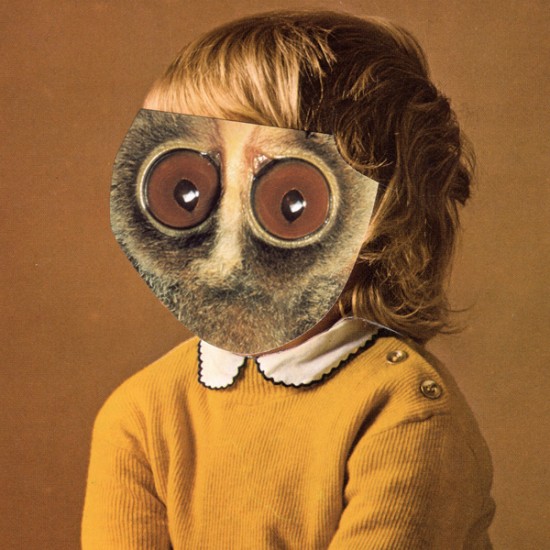 Creature Collage Battle
with NIELS KALK
Grab a scalpel, choose from a mountain of magazines, newspapers and print material, and join collage expert Niels Kalk on an epic analog cut and paste battle to remix the existing, and create the new. 
CHARACTER FORUM TALENT MARKET

VILLA ELISABETH
Invalidenstr. 3
10115 Berlin – MITTE
Attending talents and companies meet face-to-face: Set in an intimate, friendly atmosphere, registered Conference attendees get the unique chance to privately pitch their personal character based project or portfolio to a room full of industry professionals, exclusive makers and shakers and selected talent scouts.
ANIMATION SCREENING PROGRAMMES

animation screenings 
brimming with
psychedelic eye-candy
and storytelling genius

Babylon
Rosa-Luxemburg-Str. 30
10119 Berlin
The Festival's film section brings animated newborns to the Babylon big screen, whisking the audience around the world in three freshly curated programmes brimming with psychedelic eye-candy and storytelling genius. Feed your head with character-driven 'Creative Strategies for Self-Enhancement' on Thursday, follow us on a journey 'From Planned Obsolesce to End of Days' on Friday, and get your freaky fill 'Of Outer Space and Inner Monsters' on Saturday.
After their morning premiere for the registered conference attendees, with many of the international studios and filmmakers present for Q&A rounds, the programmes await the wider festival audience for their re-run in the evenings.
VIEW SCREENING PROGRAMMES   [themify_button style="black flat small" link="https://conference.pictoplasma.com/berlin2016/screenings2016/" ]HERE >[/themify_button]
CHARACTER WALK EXHIBITIONS
MORE THAN 19
EXHIBITIONS AND
GROUP SHOWS
THROUGHOUT
BERLIN
MAY 4 – 8,
12 – 20:00
 
Free Entry!
The accompanying Festival exhibitions stage new work by an impressive line-up of participating artists – presenting sculptures, paintings, art editions and multiples – many of them for the first time in Berlin. One highlight is the vast group show by the 3rd Pictoplasma Academy Alumni, introducing the raw talent of our annual master-class and taking a fresh look at the upcoming faces of tomorrow.
Villa Elisabeth
Invalidenstr. 3
10115 Berlin
Villa Elisabeth, the impressive heritage building with its spacious and historic atmosphere, is this year's Festival Centre. It's your go-to place for information, starting the exhibition walk, workshop watching, and snapping up exclusive art editions, books and gadgets by the festival's artists and designers. On Thursday and Friday evening from 20-22h, immersive art happenings turn the Villa into a visionary playground that all revolves around the central bar.
Villa Elisabeth
Invalidenstr. 3
10115 Berlin
Jan de Coster is a robot-maker, who explores the boundaries of human-robot relations. He knows how nervous people get in the presence of strangers, especially if those strangers are not only smarter and stronger than they are, but also have the potential to run the planet on their own. Robots are here to stay so we better get used to them. Let's welcome them into our lives and teach them what it means to be human!
VOLUME
Brunnenstr. 22
10119 Berlin
Wilfrid Wood is known for his sculptural portraits of personalities, celebs, and strangers he likes the look of – always extracting maximum character out of the lump of clay in his hands. Wilfrid does not just push about an abstract set of geometric forms trying to get expression out of them. He deals in eyes and mouths and noses — things with which we all have a primal connection.
Adult Playground
Veteranenstr. 14a (corner of Fehrbelliner Str.)
10119 Berlin
KLUB7 is an artist collective from Berlin and Halle. With their early roots in graffiti and street art, the six friends then fleshed out their own styles at various art colleges. Working at the interface between the fine and applied arts, their supersize murals and site-specific installations are graphical, picturesque, abstract and figurative all at the same time. The trademark KLUB7 style comes alive when all six work together and their individual artistic identities merge.
Bold Room Berlin
Torstr. 68
10119 Berlin
Phantasmagoric black & white is an exhibition featuring Ugo Gattoni's cityscapes from 2011 until today. A series of vast drawings, entirely rendered in black ink, these sprawling surrealist megalopolises invite you to lose yourself in elaborate daydreams.
WHITECONCEPTS
Auguststr. 35
10119 Berlin
The We Dance Like Monsters Collective are true believers in the power of the monster. Monsters exist all over the world, across the universe, they take on a multitude of forms. Some are inherently evil, others signal imbalance within the natural order or social and cultural discord. They can teach us alternative modes of being or act as a social conscience. As harbingers they warn of future disasters and issue prophetic guidance – so take heed and listen to the monsters…
Urban Spree
Revaler Str. 99
10245 Berlin
In its third year, the annual masterclass for character design and art brought together 36 postgraduates from more than 20 countries. Under professional guidance participants were challenged to explore and develop their personal, character-driven projects. The Academy All Stars group show presents their diverse talents and features interactive installations, elaborate paintings, fragile drawings and a multitude of new character worlds. The next master class is scheduled for this fall – deadline for application is July 16.
SomoS
Kottbusser Damm 95
10967 Berlin
Known for his uncompromising wit and humour, Guillaume Kashima presents a selection of black and white illustrations, risographs and his iconic fabric head sculptures.
SomoS
Kottbusser Damm 95
10967 Berlin
Merijn Hos draws curious, cheery characters, set free from gravity and earthly constraints. In this exhibition he explores the theme of hiding with a spooky ghost installation, floating in space.

FUNCK [ ] RAUM
Pflügerstr. 70/71
12047 Berlin
'Reality often seems as fragile as a feeling. Especially in times when the worlds are shifting rapidly and you don't know which one you're in or which role you're playing within it.' Aisha Franz shows drawings and objects related to her latest comic book 'Shit Is Real' and the strange universe that surrounds it.
#cat #desert #aquarium #saturn #fish #friendship #neighbour #stalking #identity
Retramp
Reuterstr. 68
12047 Berlin
Jim Avignon is an illustrator, painter, conceptual artist and one of contemporary Germany's most unusual art figures. 'Black Market' is a mashup of cartoonish figuration, expressionist composition and statement titles: it is hi, lo and everything in-between, it's on the laptop, on the wall, it sucks you in to Arduino mayhem, it is blinkytapes gone bonkers and it's nicely philosophical too. The show also features works produced in collaboration with Julio from the notorious 44Flavours.
The Cheese Mountain Tragedy
Schönleinstr. 32
10967 Berlin
What Happens in the Cheese Mountain, Smells Like the Cheese Mountain! The Cheese Mountain Tragedy is a wunderkammer filled with freaky old things and a multitude of monsters by artist Johan Potma. Visit the artist in his studio and immerse yourself in his latest works and quirks.
Skallywag Gallery
Herrfurthstr. 10
12049 Berlin
Skallywag, the gallery of artist Mateo Dineen, is crawling with misfit monsters and other lovable souls painted with acrylic and collage on vintage wooden boxes and doors. The artist has his private studio in the back, where visitors are granted a rare glimpse into his working process.
Cell63 artplatform
Allerstr. 38
12049 Berlin
Sassy, classy, vulgar, frustrated, shy, idealised, sad, happy, overexcited, funny, serious, angry, hungry, bad, pissed, depressed, chilled, ashamed, hung up, proud, confident, generous, caring, selfish, outgoing, impatient, flirty, introverted, resilient, hardworking, anxious, cool, lazy, brave, ambitious, superficial, solitary, dumb, creative, smart, natural, mouthy, warriors, friends, lovers, bitches, moms, flawed, beautiful, GREAT. Girls in 2016, just as they are.
Cell63 artplatform
Allerstr. 38
12049 Berlin
The installation investigates images and emotions produced by a high fever — all based on anecdotal evidence collected over a number of years. High fever makes you forget who you are, it breaks your body apart and then brings you back to yourself and to a fresh view of the world.
UP Gallery Berlin
Richard­str. 43/44
12043 Berlin
After working in digital design and illustration for a decade, Niels Kalk rediscovered the very sticky medium of good ol' collage, whose world he is currently exploding. Alongside a selection of his more surreal explorations, Niels will show new pieces that provide a peek into his creative process.
UP Gallery Berlin
Richard­str. 43/44
12043 Berlin
Amelie Fléchais is a children's book illustrator and visual development artist. Inspired by Japanese and European folklore, she creates a mystical watercolour world full of fearless kids, outlandish vegetable beings, fearsome ogres and freaky little ghosts. Welcome to the wood!
LiTE-HAUS
Mareschstr. 4
12055 Berlin
Julian Glander's work vibrates, buzzes and oscillates wildly around the digital world. He is best known for his oddball, infinitely loopable and Claymation-inspired animated GIFs. In this exhibition, he brings his 3D work into the original third dimension – real life – in a series of lenticular prints.
LiTE-HAUS
Mareschstr. 4
12055 Berlin
Illustrator Martina Paukova creates brimful, tongue-in-cheek images in her trademark sunny palette. This selection of editorial pieces features everyday scenes filled with lanky, perplexed characters with outdated hairstyles, sitting at computers or on sofas, sipping coffee and just doing their thing. A life-affirming celebration of all things flat and banal.
LiTE-HAUS
Mareschstr. 4
12055 Berlin
For more than a decade, Jun seo Hahm has been making biologically-inspired characters and creatures. He is interested in the way design restrictions can enhance expression from beneath the surface. The exhibition presents new prints, animations and 3D printed objects – featuring characters that are cute, sexy, and creepy rolled into one.
PARTIES, PERFORMANCES & ART HAPPENINGS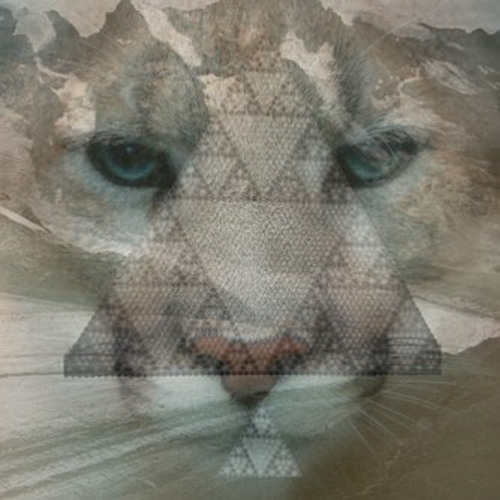 May 4, 21h
ACUD MACHT NEU
Veteranenstr. 21
10119 Berlin
After the stampede through 14+ Character Walk exhibitions, lean back and get some festival feelgood with a drink at ACUD MACHT NEU. Hook up with familiar faces, make new buddies and get into character to the understated funkiness of Fog Puma (Abendlandung). 
The trashpuzzle collective sets up their conveyor belt and video cameras – throw in your visuals or draw on the rotating paper reel to transform the upstairs studio into an ever-changing character kaleidoscope.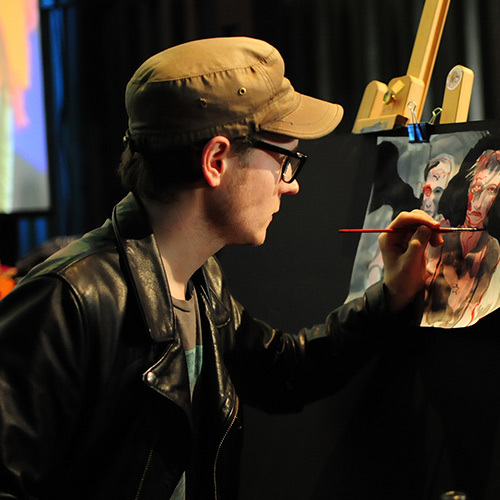 May 5+6, 20 – 22h
Villa Elisabeth
Invalidenstr. 3
10115 Berlin
On Thursday and Friday evening from 20-22h, immersive art happenings and jam sessions turn the Villa Elisabeth into a visionary playground that all revolves around the central bar.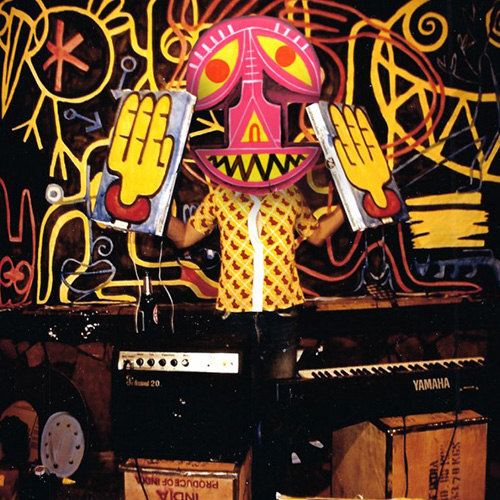 May 7, 22h
Urban Spree
Revaler Str. 99
10245 Berlin
Shake off your visual overload at the closing party at Urban Spree, with live performances by Gelbart, Neoangin and Debmaster and DJ sets by Plastique de Rève and Petula Black Sperm.
May 4) 21:00 - late Pre-Pictoplasma Gathering ACUD Veteranenstraße 21 10119 Berlin
May 5-7) Animation Screenings Babylon Rosa-Luxemburg-Straße 30 10178 Berlin
May 5+6) 19:00 - 22:00 Art Happenings & Festival Bar 01) Jan de Coster Villa Elisabeth Invalidenstraße 4 10115 Berlin
06) Academy All Stars May 7) 21:00 - late Post-Pictoplasma Party Urban Spree Revaler Str. 99 10245 Berlin
02) Wilfrid Wood VOLUME Brunnenstraße 22 10119 Berlin
03) KLUB7 artist collective GASAG-Cube Veteranenstraße 14 10119 Berlin
04) Ugo Gattoni BOLD Torstraße 68 10119 Berlin
05) We Dance Like Monsters White Concepts Auguststraße 35 10119 Berlin
07) Merijn Hos, Guillaume Kashima SomoS Kottbusser Damm 95 10967 Berlin
08) Aisha Franz FUNCK[ ]RAUM Pflügerstraße 70 12047 Berlin
09) Jim Avignon Retramp Reuterstraße 62 12047 Berlin
10) Johann Potma The Cheese Mountain Tragedy Schönleinstraße 32 10967 Berlin
13) Niels Kalk, Amélie Flechais UP Gallery Richardstraße 43 12043 Berlin
14) Jun seo Hahm, Martina Paukova, Julian Glander LiteHaus Mareschstraße 4 12055 Berlin
12) Cécile Dormeau, Gio Pistone Cell 63 Art Platform Allerstraße 38 12049 Berlin
11) Mateo Dineen Skallywag Gallery Herrfurthstraße 10 12049 Berlin