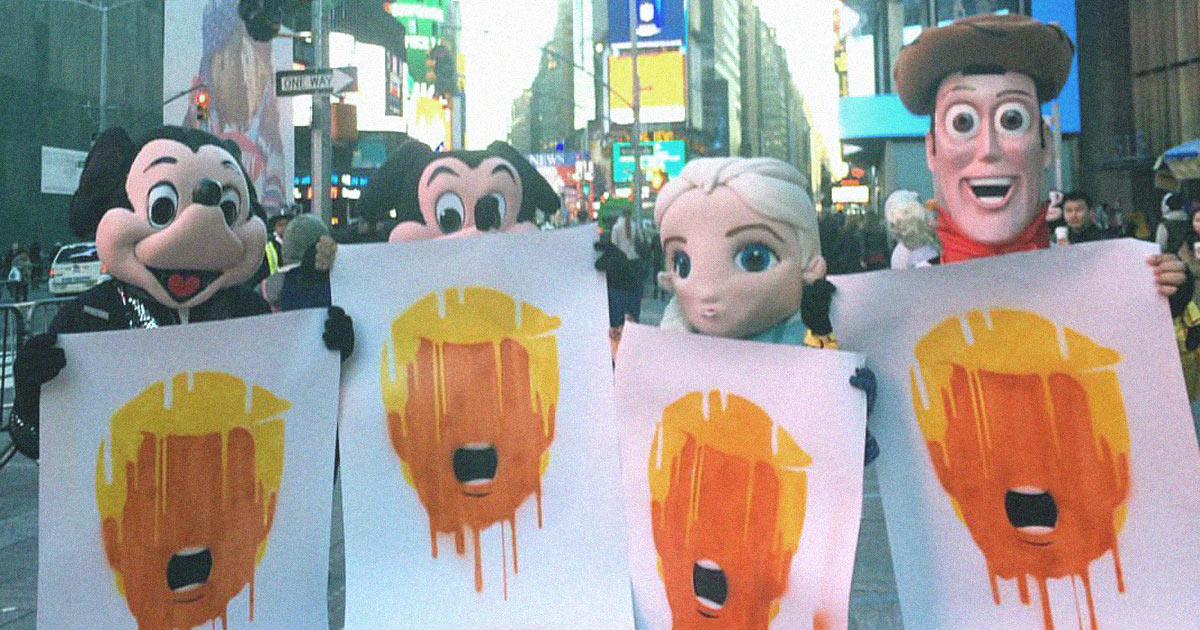 Pictoplasma
Conference
NYC 2017

NOVEMBER 17, 2017

PARSONS SCHOOL OF DESIGN
The Auditorium


REGISTRATION NO LONGER AVAILABLE
ARTIST TALKS,
LECTURES AND
PRESENTATIONS


The Pictoplasma Conference presents 8+ hand picked key lectures by the world's most influential artists and upcoming talents, cutting-edge graphic, toy and game designers and leading animation filmmakers. It is the meeting point for 500+ international attendees, offering the chance to learn from, be inspired by, and rub shoulders with some of today's most innovative and avant-garde visual creators.
—  CONFIRMED SPEAKERS  —
Paris-based artist Amandine Urruty lives in and works from her bed, with a suitcase full of pens always at the ready. After studying at university for "far too many years" and a brief career in underground music, she now uses her outstanding drawing skills to create an astonishing repertoire of beasts and weird characters in all kinds of media—and exhibits the results around the globe
Cécile Dormeau is a French illustrator based in the suburb of Paris. She worked in graphic design agencies and as a junior art director in an advertising agency for two years before starting her career as an illustrator. Using simple bold lines and bright colors, she creates illustrations and GIFs that explore body image and everyday issues faced by women.
Parallel to her personal projects, she works for clients such as Google, GQ, the Sunday Times.
Edel Rodriguez is a Cuban American artist who has exhibited internationally. Inspired by personal history, religious rituals, politics, memory, and nostalgia, his bold, figurative works are an examination of identity, mortality, and cultural displacement. He is a regular contributor to the The New York Times Op Ed page and The New Yorker magazine, and has created over a hundred newspaper and magazine covers.
GOOGLE / 
EMILY MEINHARDT & ALICE MOLONEY
USA/UK
Google's communications products enable rich communications via text, voice, and video for Google's users around the world through a variety of services including Allo, Duo, and Android Messages. Designers at Google are focused on making digital interactions more personal by creating content and tools to help people express themselves. They've worked with artists, brands, and agencies around the world to produce thousands of conversational and locally relevant stickers that are bursting with personality and emotion. 
Emily Meinhardt is a design producer who is passionate about the business side of creativity, filtering out the noise and distractions for artists and designers to make inspiring work. She's terrible at responding to texts in a timely fashion, but rejoices in finding the perfect GIF or sticker.

Alice Moloney is an art director and has always been fascinated by miniature things, pictograms, and characters—so she's found her happy place in commissioning stickers. She has spent the last eight years creating, commissioning and teaching illustration, with a constant focus on exploring new spaces for it to be applied and experienced.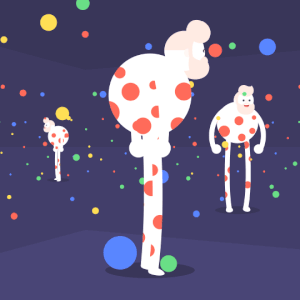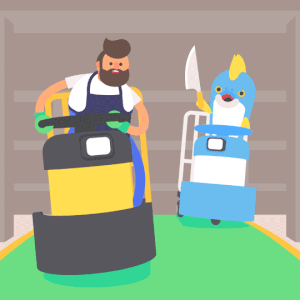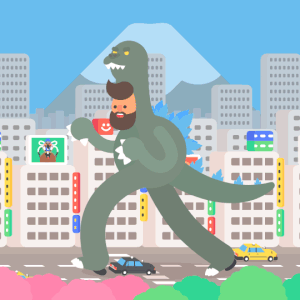 James Curran is a British animator and director with a background in videos games, music videos, commercials and most recently GIFs. As well as regularly working for clients including Disney, Nike and Samsung he has also become known for his Gifathon projects – 30 GIFs in 30 days in New York City, Los Angeles and Tokyo, based on his personal experiences while living in each city.
Brought up by a painter and a carpenter, Jordan seemed destined for a future in fine arts. Mythology, travel, and surprising narratives make Jordan's work unique. Since joining Strange Beast, Jordan has directed commercials, music promos and interactive games for Linda McCartney, One Billion Rising and Paramore. Jordan's style brings the screen to life, and offers surreal charm to any project. Beyond animation, Jordan has designed wallpaper, and soft furnishings as part of Clerkenwell Design Week.
Her work has been screened at various festivals including Sundance, Best of Animation Block Party, LA and Pictoplasma, Berlin. Jordan was a winner of New York's ADC Young Guns 2013.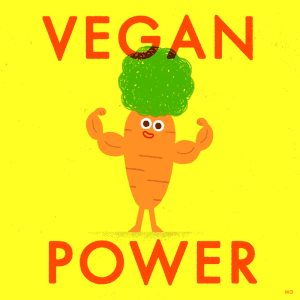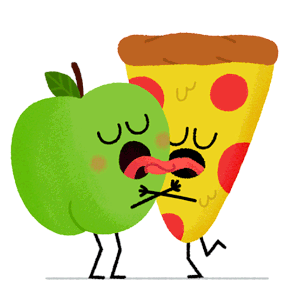 Mauro Gatti is an Italian, Los Angeles based all-around creative guy in love with producing all sorts of fun stuff. During the day he is in charge of content creation at the amazing JibJab Studio; at night he truly awakes and splashes around in illustration, animation, game design, GIFs and children's books illustration.
His work is full of humor and his style is iconic and simple, inspired by the illustration of the 60s and 70s. His clients include Google, Vodafone, WeTransfer, Barilla and other Italian brands. He is always in company of his inseparable bullmastiff Cyrus and his favorite quote is Charlie Chaplin's 'A day without laughter is a day wasted.'
Scott Benson is a self-taught Pittsburgh based animator, game developer, illustrator, and co-founder of the international indie animation collective Late Night Work Club.
He was the lead writer, artist and co-creator of the recently released video game Night In The Woods, a highly praised adventure focused on exploration, story, and character, featuring a memorable cast of anthropomorphic cartoon animals grappling with meaning and connection in a godless universe during late capitalism.
Sean Charmatz has worked in the animation industry since 2005. He has most notably served as a writer and director on 'Spongebob Squarepants,' in addition to designing, storyboarding, and developing shows for Disney and Dreamworks. In his spare time, Charmatz produces what he calls 'explorations' for his social media accounts. These experimental images and animations combine his talent for design and storytelling with found objects observed in everyday life – and have proven to be highly viral!
ANIMATION SCREENINGS
Big screen 
psychedelic eye-candy and storytelling genius
The Conference's film section brings animated newborns to the big screen, whisking the audience around the world in three freshly curated programmes brimming with psychedelic eye-candy and storytelling genius.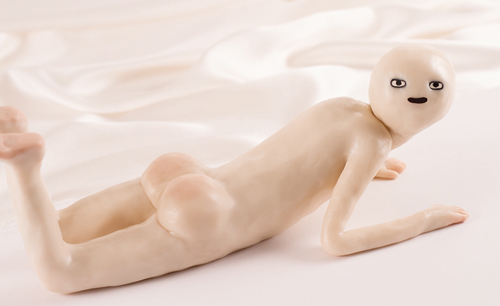 01)
Hi Stranger
2016 / USA / 03'00"
Kirsten Lepore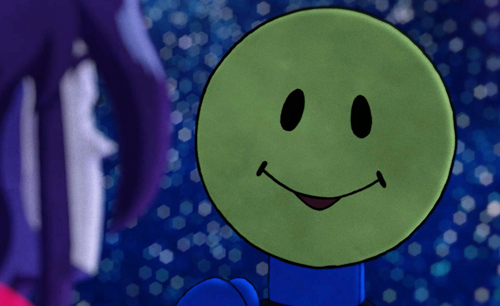 02)
Lovestreams
2016 / USA / 09'31''
Sean Buckelew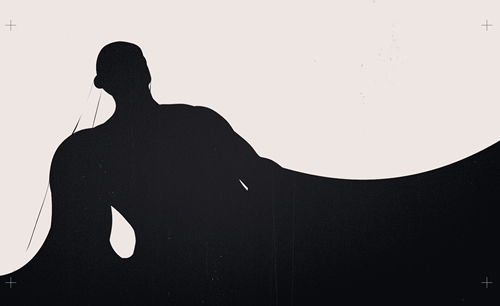 03)
Split
2016 / USA / 01'30''
Vincenzo Lodigiani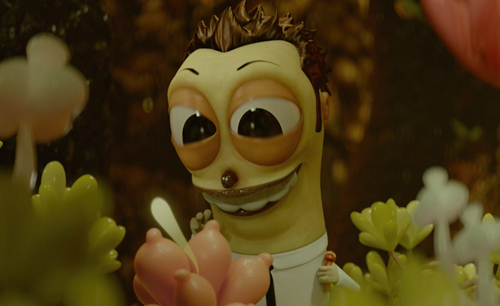 04)
The Absence of Eddy Table
2016 / NOR / 12'00''
Rune Spaans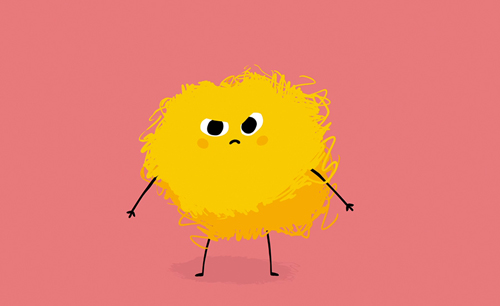 05)
Hey Fuzzy Yellow
2017 / USA / 01'23''
Måns Swanberg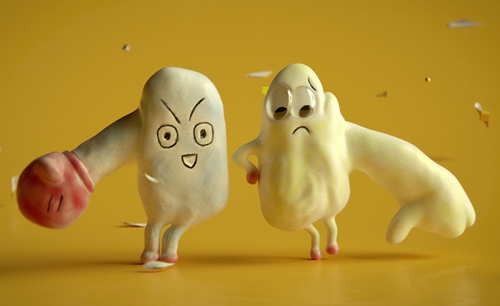 06)
Johnny Bubble
2016 / USA / 03'00"
Alan Resnick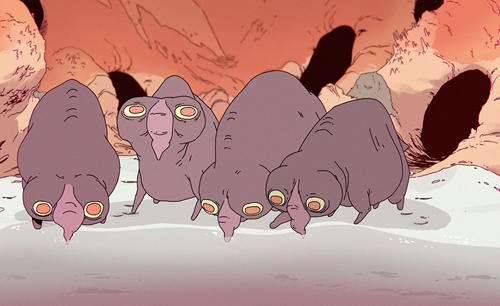 07)
Scavengers
2016 / USA / 07'57''
Joseph Bennett & Charles Huettner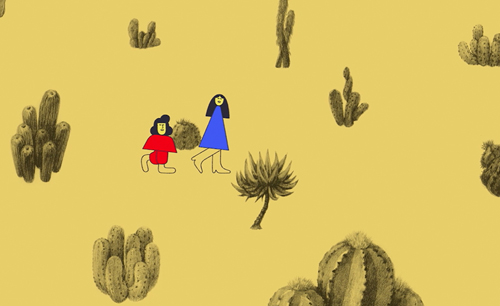 08)
Wednesday with Goddard
2016 / UK / 04'32''
Nicolas Ménard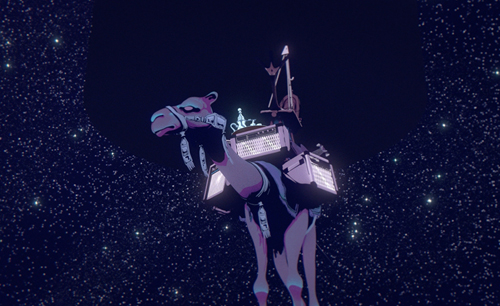 09)
Tenere Taqqal
2016 / FR / 04'32''
Axel Digoix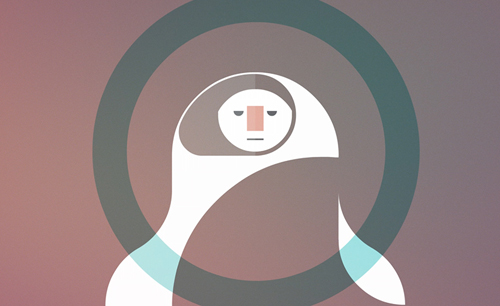 10)
I am Here
2017 / CA / 5'02''
Eoin Duffy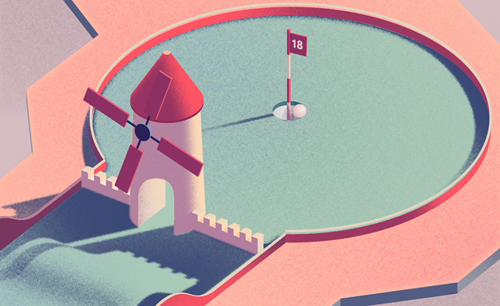 11)
Unsatisfying
2016 / FR / 01'17''
FLP Studio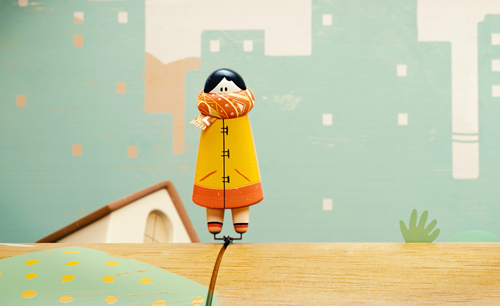 12)
Ma'agalim
2016 / ISR / 03'31''
Uri Lotan, Yoav Shtibelman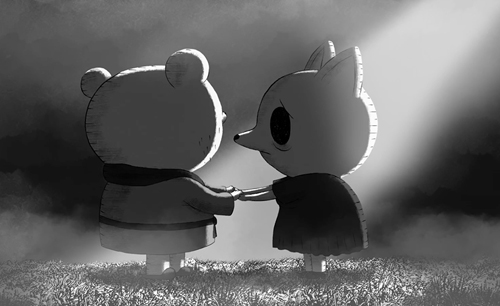 13)
Decorado
2016 / ES, FR / 11'00''
Alberto Vazquez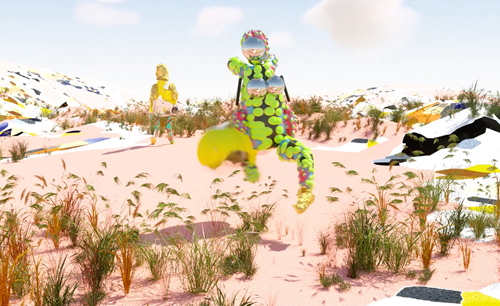 14)
Space Diaspora
2016 / DE / 03'24''
Moritz Reichartz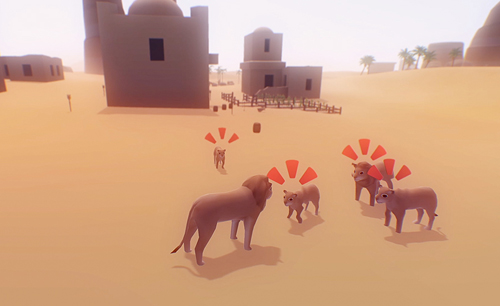 15)
Everything
2017 / USA / 10'36''
David OReilly
SCHEDULE
10 am

11 am

1 pm

4 pm

6 pm

8 pm
Doors Open / Registration 

Lectures: Jordan Bruner, Scott Benson

Lectures: Cécile Dormeau, Mauro Gatti, Google

Lectures: Edel Rodriguez, Amandine Urruty

Lectures: James Curran, Sean Charmatz

Screening: Characters in Motion 2017
HOSTED BY /
ORGANISED IN COLLABORATION WITH /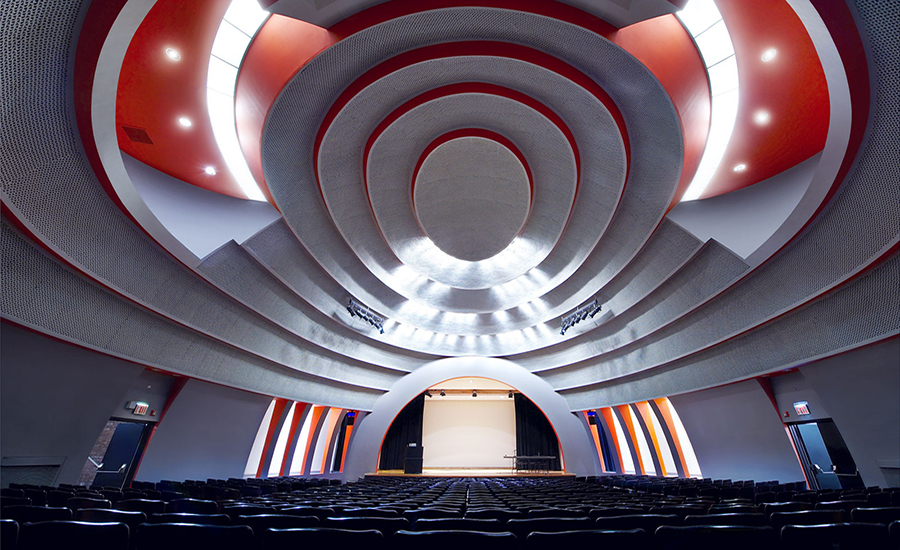 VENUE

PARSONS SCHOOL OF DESIGN
THE AUDITORIUM

Alvin Johnson/J.M. Kaplan Hall
The New School
66 West 12th Street
New York, NY 10011
Designed and built in the 1930s by legendary architect Joseph Urban, the Auditorium is an impressive 468-seat venue with a proscenium-style stage. It was named one of the world's most powerful rooms by ABC News in 2014, thanks to the incredible roster of public figures and leaders who have spoken there. 
The Auditorium is located in Alvin Johnson/J.M. Kaplan Hall at 66 West 12th Street.
FAQ
A HAND FULL OF ANSWERS TO/
FREQUENTLY
ASKED
QUESTIONS
The final schedule for the Conference will be announced in September, but here's a first rough rundown of what to expect during the day:

10:00 – 11:00 doors open, attendee registration
11:00 – 19:30 key lectures (with short breaks) 
20:00 – 22:00 Animation screenings

Registration includes: admission to all the conference artist lectures and animation screenings. Attendees are responsible for making their own hotel reservations and travel arrangements.

No physical tickets are sent out prior to the event. After payment, all attendees receive a personal registration code via email (sent together with the invoice to the email address used during the payment process, so keep an eye on your Spam-folder!). Attendees are asked to print out this email (especially the included registration code) and bring it to the conference venue together with their valid ID. The full passes (wearable, non-transferable wristbands) will be available directly at the conference venue.

We have set aside a limited amount of reduced tickets to offer for groups larger than 10 attendees, available if all 10+ tickets are purchased in one order.
Reduced group tickets are granted on a first come, first served basis:
Please contact us HERE for more information.

Tickets are generally not refundable once purchased. A participant, who is unable to attend the conference, can name a substitute in writing, and the ticket is transferred.
Cancellation of registration might be possible in writing before September 1, 2017, but an administrative fee of 50,- USD will have to be subtracted from the refund. There's no chance for reimbursement after September 1, 2017, and absence from the conference does not entitle to reimbursement of the admission fee – simply because all fee's by then have been spent on the production of the event.

Please carefully read the full version of our terms and conditions >>> HERE

Pictoplasma is an unique project wholeheartedly focussed on contemporary character design and art — abstract figurative entities that create a direct emotional bond with the viewer and have invaded all media over the past decade. The brainchild of Peter Thaler and Lars Denicke is renown for its style-defining book publications, immersive exhibitions, international conferences and festivals, that continuously push anthropomorphic appeal to new limits.

Since its inception in 2004, the annual Pictoplasma Berlin Festival has established itself as the main meeting point for an international audience of visual creators and producers. The event is an unconventional design conference, a forward looking animation film festival, a communal playground for collaborative creation, a surprising tour of gallery exhibitions – and is all about the fun of encountering like minded people. In 2008, Pictoplasma has established a second home in New York in collaboration with Parsons The New School for Design, while further events keep bringing the project from Mexico via Paris to Madrid and around the globe.