UntitledArmy at Pictoplasma NYC
Pictoplasma
Conference
NYC 

NOVEMBER 11+12, 2019

PARSONS SCHOOL OF DESIGN
TISHMAN AUDITORIUM


This November, Pictoplasma, the global character design conference from Berlin, returns to New York for its eighth edition—to present the day's freshest talents and probe the workings of the creative mind on character.

The conference fosters creative exchange and promotes the evolution of style-defining, character vocabulary—from illustration to animation, interactive, game and toy design, to urban and graphic arts. The event also includes a screening of experimental shorts and music videos a far cry from family entertainment.
Registration no longer available!
ARTIST TALKS,
LECTURES AND
PRESENTATIONS


The Pictoplasma Conference presents 10+ hand picked key lectures by the world's most influential artists and upcoming talents, cutting-edge graphic, toy and game designers and leading animation filmmakers. It is the meeting point for 500+ international attendees, offering the chance to learn from, be inspired by, and rub shoulders with some of today's most innovative and avant-garde visual creators.
Big screen 
psychedelic 
eye-candy and storytelling genius
The Conference's film section brings animated newborns to the big screen, whisking the audience around the world in freshly curated programs brimming with psychedelic eye-candy and storytelling genius.
But Jane was Deaf
An Island
Floreana
Minimals
Geenie Reenie II
Phobias
Haley and Joanna
We are Future Shock
Lea Porcelain - The Love
Balcony
Revenge Story
Mimi
Ooze
Story
Coldsore
Baby Baby
Jenny Wilson - Rapin
Homeshake - Nothing Could Be Better
Rules of Play
Finger Machines
Sounds Good
My Best Friend - Explodes, Rewinds and Ends
Monday, November 11/
5pm
Doors Open:
registration

6pm
Lectures:
Alex Kiesling
Jing Wei
Eric Althin

8pm
Screening:
Characters in Motion 2019
Tuesday, November 12/
1pm
Lectures:
Haejin Park
Nikita Diakur

3:30pm
Lectures:
Lucas Camargo
Amber Vittoria

6pm
Lectures:
Dan Woodger
Laura Callaghan
HOSTED BY /
ORGANISED IN COLLABORATION WITH /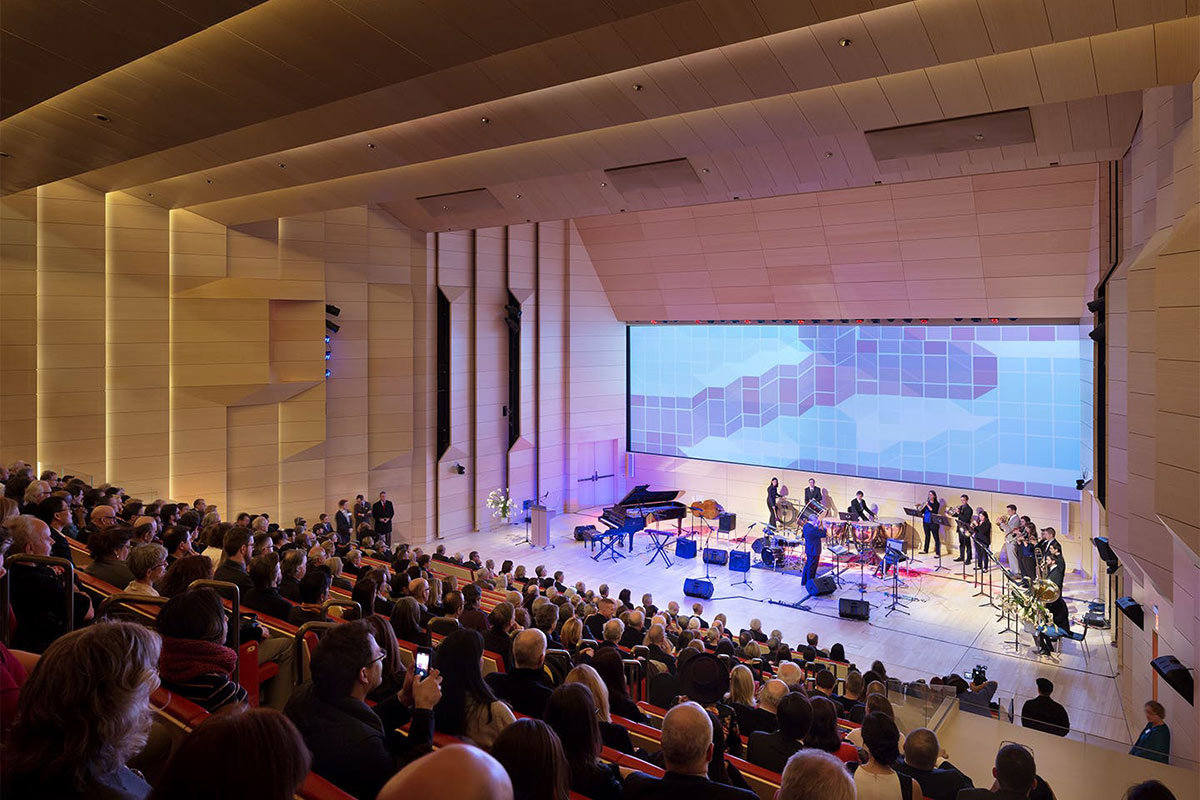 Tishman Auditorium

Parsons School of Design
University Center
63 Fifth Avenue
New York, NY 10003
At 5,555 square feet, John L. Tishman Auditorium is the largest venue at the New School University Center. With its modern bamboo walls and modular stage configurations it is the perfect venue for large lectures, conferences, workshops, or film screenings.

John L. Tishman Auditorium is located on the first and second floors of the New School University Center at 63 Fifth Avenue
A HAND FULL OF ANSWERS TO/
Registration includes: admission to all the conference artist lectures and animation screenings. Attendees are responsible for making their own hotel reservations and travel arrangements.

No physical tickets are sent out prior to the event. After payment, all attendees receive a personal registration code via email (sent together with the invoice to the email address used during the payment process, so keep an eye on your Spam-folder!). Attendees are asked to print out this email (especially the included registration code) and bring it to the conference venue together with their valid ID. The full passes (wearable, non-transferable wristbands) will be available directly at the conference venue.

We have set aside a limited amount of reduced tickets to offer for groups larger than 10 attendees, available if all 10+ tickets are purchased in one order.
Reduced group tickets are granted on a first come, first served basis:
Please contact us HERE for more information.

Tickets are generally not refundable once purchased. A participant, who is unable to attend the conference, can name a substitute in writing, and the ticket is transferred.
Cancellation of registration might be possible in writing before September 1, 2019, but an administrative fee of 50,- USD will have to be subtracted from the refund. There's no chance for reimbursement after September 1, 2019, and absence from the conference does not entitle to reimbursement of the admission fee – simply because all fee's by then have been spent on the production of the event.

Please carefully read the full version of our terms and conditions >>> HERE

Pictoplasma is an unique project wholeheartedly focussed on contemporary character design and art — abstract figurative entities that create a direct emotional bond with the viewer and have invaded all media over the past decade. The brainchild of Peter Thaler and Lars Denicke is renown for its style-defining book publications, immersive exhibitions, international conferences and festivals, that continuously push anthropomorphic appeal to new limits.

Since its inception in 2004, the annual Pictoplasma Berlin Festival has established itself as the main meeting point for an international audience of visual creators and producers. The event is an unconventional design conference, a forward looking animation film festival, a communal playground for collaborative creation, a surprising tour of gallery exhibitions – and is all about the fun of encountering like minded people. In 2008, Pictoplasma has established a second home in New York in collaboration with Parsons The New School for Design, while further events keep bringing the project from Mexico via Paris to Madrid and around the globe.