 Threadstories at Pictoplasma 2020
Pictoplasma
IN ISOLATION

Artist Talks,
Animation Screenings,
Live Workshops
LIVE BROADCAST
ONLINE ONLY
18 + 19 SEPTEMBER
This year's first ever, fully digital 'Pictoplasma in Isolation' awaits all global character pioneers, creatives and enthusiasts for a special celebration of contemporary character design and art.

Coming September 18 + 19 we'll be live-broadcasting 2 full days worth of character inspiration, with more than 30 artist talks, fresh animation screenings, a special symposium, spreading visual greatness and inspiration into the safe space of your own four walls, no matter where you are,…

…all online, all for free!





ARTIST TALKS
& LECTURES

LIVE BROADCAST
Tune in and join forces with 30+ leading character artists, creators and producers, as they share strategies for the future of figurative aesthetics.

Pictoplasma in Isolation presents more talks than ever before, offering you the unique chance to learn from, engage with, and be awed by an unparalleled line-up of today's most innovative and avant-garde artists from all corners of the world.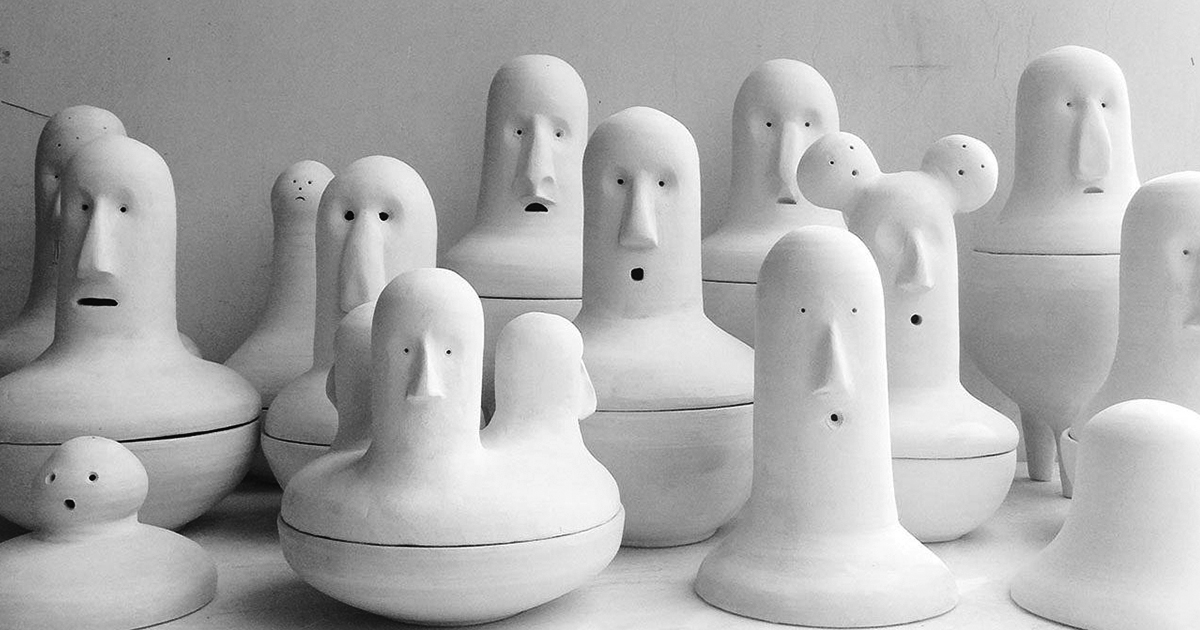 EVEN MORE SPEAKERS TO BE ANNOUNCED SOON
SCREENINGS IN LOCKDOWN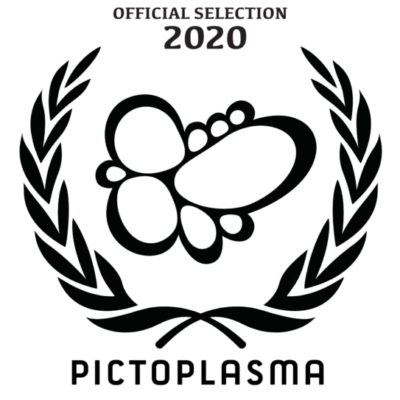 CHARACTERS
IN MOTION

LIVE BROADCAST
A fresh stream of 77+ cutting edge animated shorts and premieres lighten up your virus-free home entertainment screen, during 4 new, thematic programs full of psychedelic eye candy, virtual popcorn and ingenious storytelling—with many of the international filmmakers staying awake in their respective time-zones to meet you for live behind-the-scenes chats and realtime interaction.
SYMPOSIUM
FACE VALUE
LIVE BROADCAST
A special symposium track features conversations and talks by academics, theorists, activists and artists on the new-normal iconic symbol of today: 'The Mask in Contemporary Visual Culture.'

Zoom in on the mask's varied meanings in the fields of performance, fine art, fashion, anti-surveillance, political activism, and beyond
VISIT OUR RECENT #FACEVALUE CALL FOR ENTRIES
ON PICTOFOLIO + GET INTO CHARACTER!
CHARACTER
LAB
GET YOUR VIRTUAL HANDS DIRTY LIKE IT'S 1999
We are feverishly figuring out how to squeeze yet more Pictoplasma into a social-distancing friendly digital format.
Expect parallel panel discussions, private portfolio reviews, revisiting friends, doodle lounge sessions, workshop spaces, and—if we manage to pull it off—maybe even a 'Character Chatroulette!'
Register as an official "attendee" of Pictoplasma 2020 in Isolation for free, and we'll keep you in the loop about further additions to the speaker line-up, updates on the overall schedule, and share exclusive, hidden program tracks…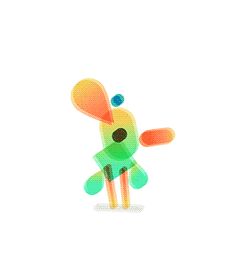 Aafke Mertens / Adrian Gauci / Adam Banaszek / AJ Jefferies / Akinori Oishi / Alan Dunne / Alexander Hellebaut / Alexander Lory / Alyssa Smedley / Amy Koudelka / analog/digital / Anja Hartig / Anna Benner / Anna Heinecke / Anna Süßbauer / Anna Zhuk / Anonymous / Arnaud De Bock / Asja Baidakova / Astrid Sattler / Aya Maaravi Rapaport / Aziz Kocanaogullari / Carolina Bittencourt / Cat Finnie Ltd / Chris Lloyd / Christopher Rutledge / Ciaran Patrick / Claire Fauché / Claire Flammang / Curly_mads / Dane Armour / Daniel Amann / Daniel Shefelman / Danielle Glukman / Dev Joshi / Dinara May / Dmitrii Vlasov / Dong Le / Duncan Gaman / Elizabeth Porter / Emily Knight / Erica Fustero / Erika Forzy – Passion Pictures / Eva Muennich / Fernando Rossi / Florian Jödicke / Friederike Ablang / Gaudi Hoedaya / Gawie Joubert / Gérôme Mariette / Giulia Frixione / Goldener Westen / Goldmaki / Gudjon Oddsson / Guillermo Garcia Carsi / Heather-Lynn Aquino / Helene Leroux / Henner Hinze / Holly Pereira Illustration / Inga Vierke / Irene López / Itamar Ernst / Jæn / James Turner / Jan Lidtke / Jan Propfe / Jasmine Parker / Jeremy Carlen / Johannes Seifert / Jon Dunleavy / Jose Domingo Dominguez Used / Julio Bonet / Kerstin Hendik / Kevin Van Der Meiren – Meat Dept. / Kitty Turley & Becky Perryman – Strange Beast / kurzgesagt – in a nutshell GmbH / Lanyca Leng / Larissa Honsek / Lars Keller / Laura Knight / Laure Saint-Yves / Liat Azulay / Lizz Lunney / Louise Rosenkrands / Lucie Jančová / Lyndsay McGill / Marie Vormwald / Marta Azana / Marta Nidzinska / Martijn Thijssen / Mati Ernst / Matt Jones / Matt Radford / Meghan Newell / Meng Chang / Michel Martins / Mike Moon / Monika Rohner / Nadia Cardoso / Nate Swinehart / Nick Shim / Ori Toor / Pablo Gil Dueñas / Peter Guckes / Peter Javidpour / Peter Kimmins / Phiture GmbH / Pouline Atencio / Pourcer / Raul Vieira / Reagan Johnston / Roberta Sandri / Robin Keast / Rohana Mentz / Ryan Browning / Sarah Beth Morgan / Sarah Klan / Sarah Kuehnle / Sascha Albrecht / Shauna Griffin / Silke Fischer-Imsieke / Silvio Schwarz / Sophie Herken / Susanna Borciani / Sydney Lukee / Tartaruga Feliz / Taylor Peters / The Walt Disney Company / Thea Harksen / Thitiporn Chongjaroenjai / Till Wald / Timo Langhorst / UAB Adell reklama / Ulrich Jakob / Ursula Müller-Knapp / Vladyslav Fedorenko / Yas Islas / Yves Paradis / Zapatoverde /