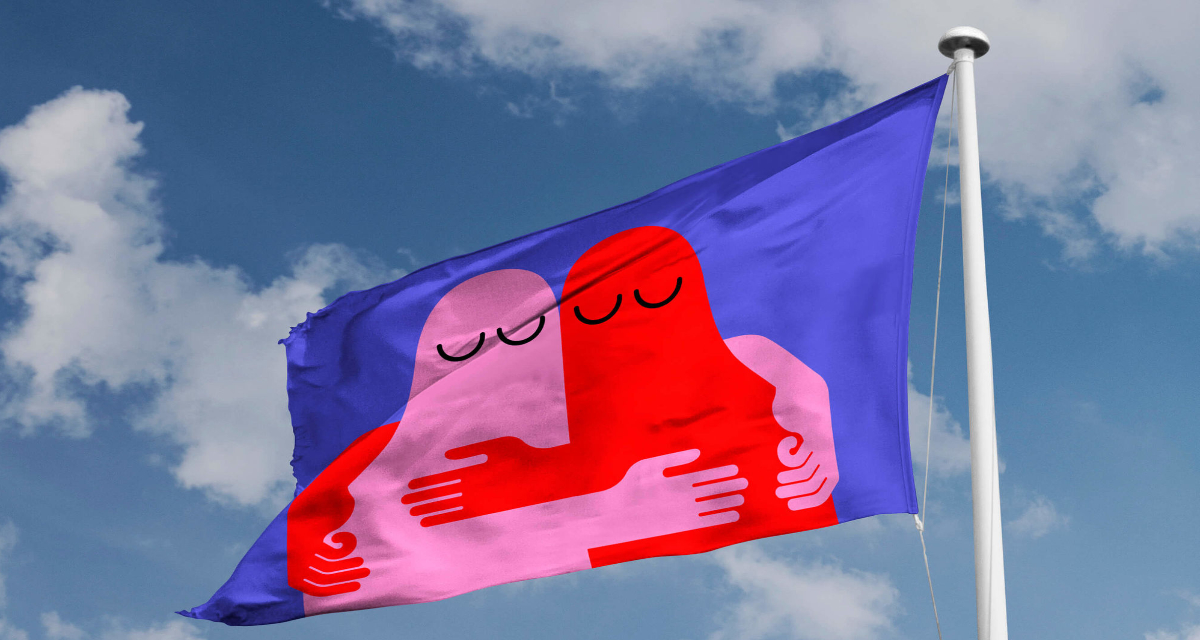 Become a Pictoplasma Ambassador, organise your own local PictoOutpost event, and share the inspiration with a global audience on Pictoplasma.com
The Idea 
PictoOutpost events are our initiative to let the spirit of Pictoplasma travel around the globe without leaving a huge environmental footprint. These independently-run programs aim to make the exchange of ideas around the creation of characters more accessible, encourage local communities and likeminded creators to meet up in the flesh and amplify international voices from all corners. We hope to push forward interdisciplinary discussion, while joining forces to celebrate a new breed of visual vocabulary – from illustration to animation, toy to product design, robotics to fashion, urban to graphic arts.
The Format
PictoOutpost events are not run by Pictoplasma but organised independently by passionate ambassadors of the community who agree to follow the SIX CHARACTER ESSENTIALS, submit an event proposal, and are successfully granted a license agreement by Pictoplasma.
At the heart of any PictoOutpost event are curated presentations and lectures by creatives and artists who speak about their work and inspiration, share recent or all-time favourite projects, or discuss their focus on the creation of characters. In addition, PictoOutpost organisers are encouraged to add any kind of participatory, educational or artistic activity, be it open panel discussions, workshops, art happenings, exhibitions or animation screenings. It's all about supporting and promoting international contemporary character design and art – and the creators!
If you want to become an ambassador and organise a local event in your area and for your community, we can offer guidelines for curation and event organising, plus dedicated promotional support and more. And whenever possible, we offer to bring your initiative to an international audience – by broadcasting your PictoOutpost event through our website and allowing viewers to join, from wherever they are.
Your Part
First of all, don't be intimidated. No one is expecting you to fly in big names from all over the world, but rather to support, nurture and give a welcoming stage to your local creative community and the artists in your area you think have a unique voice.
Also, don't stress out. There is no pressure to let things grow out of proportion by inflating your PictoOutpost event into a full-on festival. Start off by keeping it short and snappy, and concentrate on curating a nice evening of approximately 2 – 3 hours, or a one day event at the max.
Treat the topic of character design and art with dignity. Pictoplasma is all about giving a respectful stage to artistic expression and exploration. No matter how wild, colourful, or sometimes even uncanny or provoking – treat the art and artists with a clean, respectful stage, and allow them to shine.
Not just ONE lecture, but a conversation: invite and add different voices and angles to the stage, and actively encourage a diverse, balanced curation between genres, opinions and presenting artists.
Make sure you have a suitable venue. In order to accommodate the presenting artists and your audience, we expect you to secure a venue with a decent stage / auditorium setting, and a proper sound and video projection set up (allowing the presentations to be clearly visible and the speaking artists to be heard). There is no need for a posh convention centre – you are more than welcome to improvise and make things happen DIY-style.
Make sure to treat the presenting artists with respect. Apart from offering them a stage and a speaking fee, do all you can to support their travel and accommodation. They should feel like your guests!
Prepare to document and share your event with a global community. In order for us to amplify the voices of your creative community, please put some thought into the recording of the artist presentations (video and audio), and/or how to set up a live stream with a stable internet connection so that we can share the live feed via our streaming service on PictoTV.
Inspiration is not a one-way road. Allow everyone to get hands-on themselves: your attendees come to inhale inspiration – but also digest and exhale creativity. Mix staged lectures with empowering DIY workshops, pair panel discussions with messy art jam sessions, add VJ battles in a club or projection mapping on buildings, public art installations, educational or community projects, etc. Be creative to make your PictoOutpost event unique!
In order to finance your event, you may ask for a reasonable entrance fee from attendees and bring in sponsors to support your budget. However, brand logos and sponsors may not interfere with the content you are presenting – no logos are to be displayed on the stage's screen before or during the artist talks. Also, sponsors don't buy in to the Pictoplasma.com website by supporting your event – they remain local sponsors for your special event.
Finally, keep it character related. Any sort of commercial, religious or political agenda is not welcome. Please – once again – follow the SIX CHARACTER ESSENTIALS.
Our Part
We are here to help you with curatorial input and share our experience of event logistics Dos and Don'ts. Once you have sent us your proposal and we have granted you a license to host your PictoOutpost, we will be involved in making the event a success!
We will provide our full-hearted promotional support via Pictoplasma.com, our monthly newsletter and social media. Together with you, we will come up with a clear schedule outlining when to share the word and by when we need the information required to do so. To make it an official PictoOutpost event and keep it consistent with our branding, we provide you with a license to use our logo, assets, wording guidelines, and provide some basic rules for PR and marketing.
To enrich your programme, we are happy to provide a limited amount of pre-recorded PictoTalks from our archives and a selection of approximately 20 animated shorts compiled as a 70 minute 'Best Of Pictoplasma' movie file, to be screened in a seated auditorium with decent projection as a cinematic experience.
To live broadcast your artist presentations through Pictoplasma.com, we will send you a document with suggestions for a minimal and easy technical set up that allows you to capture both video and audio of the presenting artists AND their presentation, and how to feed that signal into our streaming platform.
How to get started
In order to organise an official PictoOutpost event, you first need to apply for a license from Pictoplasma. You can do so by sending us a basic proposal.
Your initial proposal should consist of
– a few words on who you are
– information on the venue you have secured (incl. link to website)
– a first list of artists you intend to feature on stage (incl. links to their websites)
– any further activities and programming you plan to make happen
– how long you plan your event to be and when you estimate it to happen
Send your proposal as a pdf to: outpost @ pictoplasma . com
After receiving your proposal, we will get back to you with any questions we might have, and – once granted a PictoOutpost license – we join forces and together embark on making your event a success.