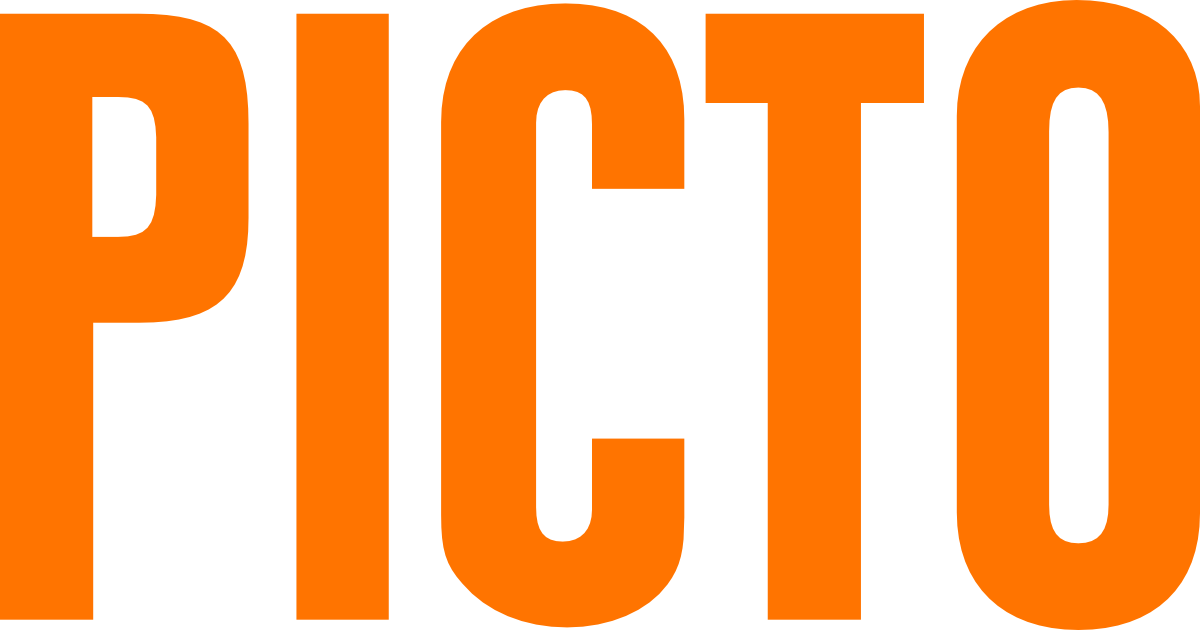 PICTOPLASMA SAYS THANK YOU
SEE YOU ALL AGAIN 
MAY 1 — 5, 2024
The central Pictoplasma Conference presents 18+ key lectures by the world's most influential artists and upcoming talents, cutting-edge illustrators, game designers and leading animation filmmakers, offering the chance to learn from and be inspired by some of today's most innovative and avant-garde artists.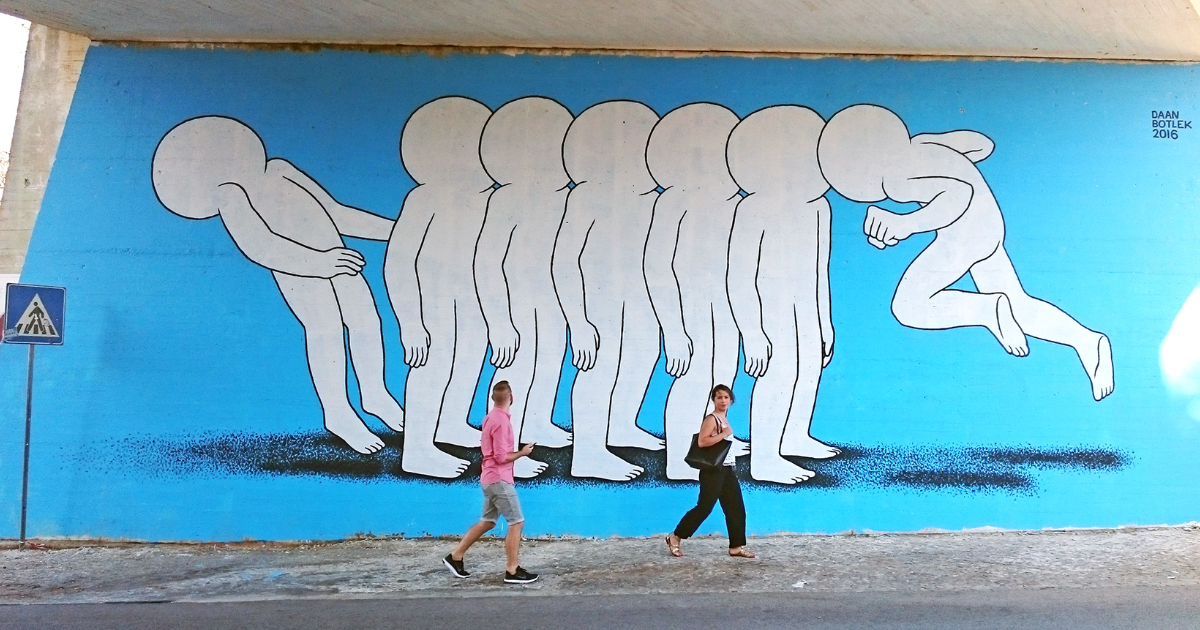 The 2023 official animation section presents 66 selected short films in four programs, featuring the latest and freshest generation of characters in motion, be it narrative shorts, music visuals, experimental animation, and anything in between – with many of the filmmakers present to discuss their work in Q&A sessions. 
Giving Skin a Character Memory
In an all-out tattoopalooza, Keekee Kookoo offers you many opportunities to get into the craft of tattooing. Practise patience and gentle poking by creating characters with dots, working together on an XXL incarnation of Pictoplasma's very own mascot, The Missing Link. Turn others' arms (or your own) into galleries in a tiny tattoo parlour with skin-safe pens that create a (temporary) lasting memory. Finally, observe the master at work as KeeKee offers a flash day: a set selection of her designs, for seven lucky attendees ready to pick one and commit on the spot – permanent, and for free!
The Art of Art Toys
CGI was yesterday – join toy sculpting maestro Eric Althin aka Sad Salesman for an intensive session on bringing 3D characters to life with all hands and no screens. From simple bases and air dry clay, adding spray colours and acrylics, a crowd of fungible creatures will briefly come together for a family portrait before leaving for a new home with their creators. Following Eric's step by step approach, you'll soon be proudly holding your own shiny art toy in the palm of your hand. 
Shoboshobo Fashionista Monster Mash
Strip off your sweater, grab the scissors, cut up foil, heat up the floc-press and characterise to the max! Mehdi Hercberg, AKA Shoboshobo, will make sure you elevate your wearables properly! You'll get to delight the crowd with the resulting character-fashion at the Saturday night Post-Pictoplasma Party. Select from a pile of second-hand garments or come prepared with your own clothing to start character customising.
Character Intelligence at the Dawn of AI
Mickey Mouse, Miffy, Midjourney? The recent developments in AI image generators are dropping jaws and raising concerns in creative communities. While some embrace the tools as a new playground for expression, others question the ethics and fear the elimination of their creative careers. The panel aims to contextualise all current (and daily-deploying) generators within the broader history of image creation. As we enter new territories, let us build upon our experiences and collective character intelligence to explore these questions: Can AI make meaningful art? What is gained or lost with the growth of these generators? What story does AI tell?
How Do Characters Find Customers?
No matter how easily a character is born, enabling it to live a life of its own is a challenging parenting process. For a character to grow, it needs to find its voice and purpose, then get out into the commercial world – but where to begin?
In this fishbowl-style discussion, PictoAcademy professors and bonafide character professionals Rilla Alexander and Nathan Jurevicius unravel the mysteries of breaking into the character industries – books, games, film and TV – with the help of old PictoFriends and the experience of YOU. The stage offers a free chair for the audience to join the discussion and add their insight and knowledge – for the good of all.
PORTFOLIO REVIEWS & PECHA KUCHA
Rapid-fire networking events grant conference attendees private face-to-face time with ten industry leaders, agencies, production companies and talent scouts.
Additionally, selected from prior applications, 21 attendees take the stage and introduce their own work in a lively, concise PechaKucha style presentation: 20 slides have 20 seconds each to surprise and inspire – ranging from the genres of animation and illustration to new media and arts.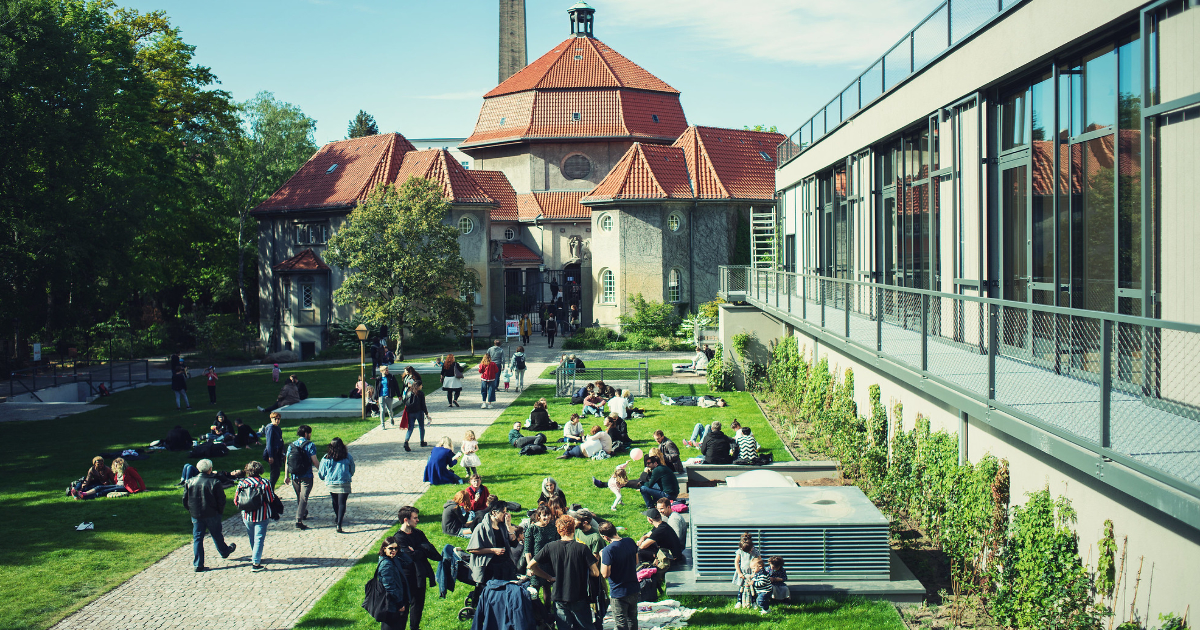 Pictoplasma Berlin 2023 takes place at the extensive premises of a former crematorium, the silent green, a beautiful, vibrant cultural venue that has already hosted several memorable Pictoplasma events. silent green houses all activities at one lively venue, with conference talks, panels, animation screenings, workshops and exhibitions happening both inside and Open Air — all taking into account the governing rules of hygiene and social distance, while delivering tons of infectious character inspiration.

Gerichtstr. 35
13347 Berlin
The Pictoplasma Conference 2023 is co-financed by the European Union through the European Regional Development Fund (ERDF)
and was funded as part of the Union's response to the Covid 19 pandemic.

<3