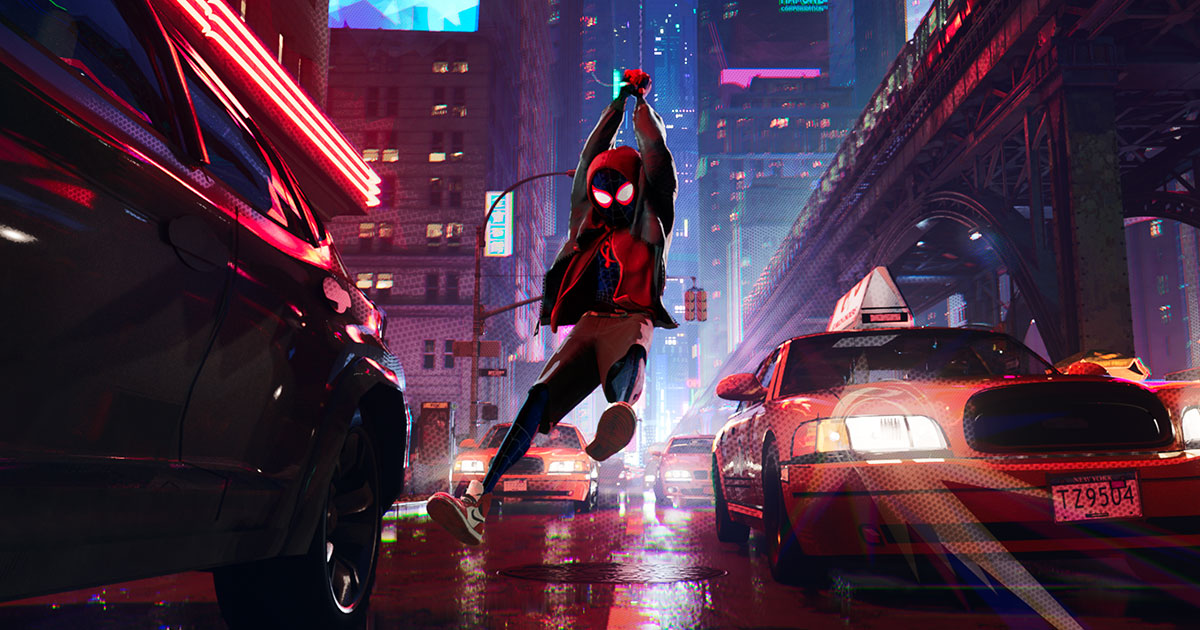 Justin K. Thompson at Pictoplasma Berlin 2019
15th
Pictoplasma
Conference
Berlin

09 – 11 MAY 2019
The annual Pictoplasma Festival turns Berlin into the world's epicenter of character design and art—and a vibrant meeting point for a diverse scene of international artists, illustrators, filmmakers, and game, graphic or product designers.

Creators and producers meet for a central conference to exchange strategies for figurative aesthetics, while cutting edge screenings bring the latest animation to the big cinema screen, and daily workshops offer the chance to get your hands dirty. Additionally, an immersive media lab invites attendees to immerse themselves in selected game and interactive media projects, with the creators present to guide them through the experience, panels explore contemporary characterism in greater detail, and all night parties offer more than enough occasions to truly get  into character!
ARTIST TALKS,
LECTURES AND PRESENTATIONS


BABYLON
ROSA-LUXEMBURGSTR. 30
10178 BERLIN – MITTE


At the heart of the festival, the central Pictoplasma Conference presents 21 key lectures by the world's most influential artists and upcoming talents, cutting-edge graphic and game designers and leading animation filmmakers, offering the chance to learn from and be inspired by some of today's most innovative and avant-garde artists.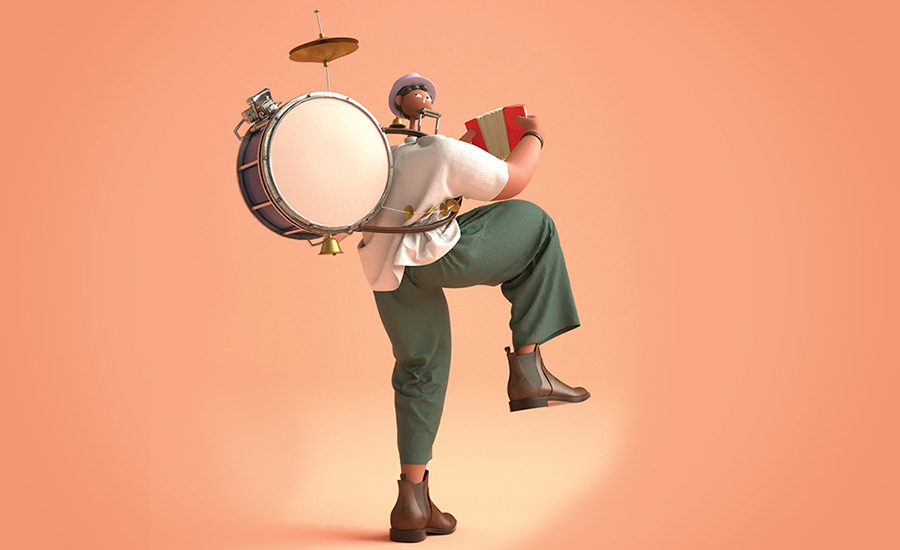 CHARACTER CRASH COURSE
With Rilla Alexander and Nathan Jurevicius
Pictoplasma Academy professors Rilla Alexander and Nathan Jurevicius invite you to a fabulous, fast-paced character crash-course, gleefully guiding participants on an exploration of how far you can alter and manipulate your creations—both physically and mentally. From silhouette and hero pose to expression and biography: drawing exercises incorporate elements of the annual masterclass and engage group participants in fruitful exchange and collaboration.
TINKER FRIDAY
With dina Amin
Broken mice, defunct earphones, ancient VHS tapes: what to do with the growing mountain of obsolete electronic waste? Cairo-based product designer dina Amin invites attendees to join forces for a special DIY edition of her Tinker Friday. Choose from a giant heap of dysfunctional gadgetry and happily dissect, cut, weld, solder, hack, transform, and reassemble the inner parts to give them new life and reveal their true character!
CHARACTER EMBROIDERY
With Cabeza Patata
Time to bring the ancient art of embroidery out of the past and into the present—in this hands-on, freestyle stitching session that is set to fuse the craft with the character greatness it deserves! Cabeza Patata share all their favorite tips and tricks: so grab a needle, thread, and pre-framed hoop, or even prepare to characterize your own T-shirt to the max! You might want to premiere your new character-fashion item at the Saturday night Post-Pictoplasma party…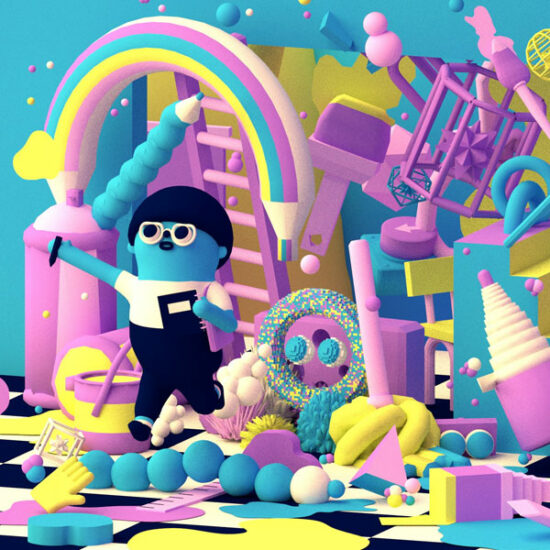 Artsqool
with Julian Glander
Can a video game make you more creative? Can artificial intelligence replace a human art professor? Can you draw a horse? There's only one way to find out! Enter the campus with Julian Glander, take on the role of plucky little student Froshmin, collect cool paintbrushes, make art and achieve creative fulfillment, all the while being assessed by an "advanced neural network" (and Julian.)
Pornstopper
with Jeron Braxton
The premise: You work as a manager in a call center. Your main job: You have to stop your employees from watching porn around the clock—by throwing reports at them. Jeron Braxton's game is still in development, so this is a unique chance to give the Beta version a test spin and keep your virtual team on track, with the maker is there to personally assist you. Viewers discretion is advised.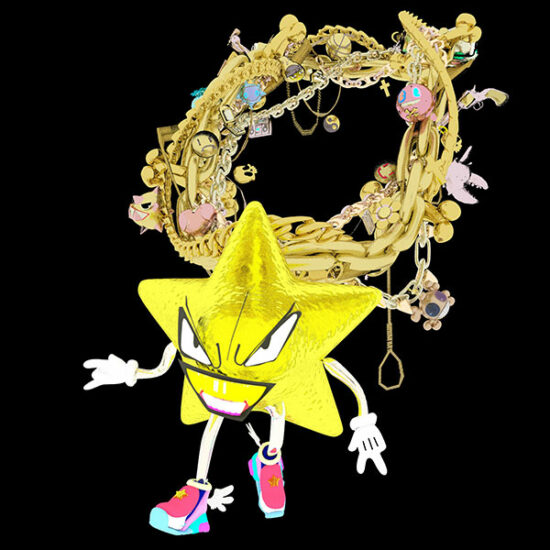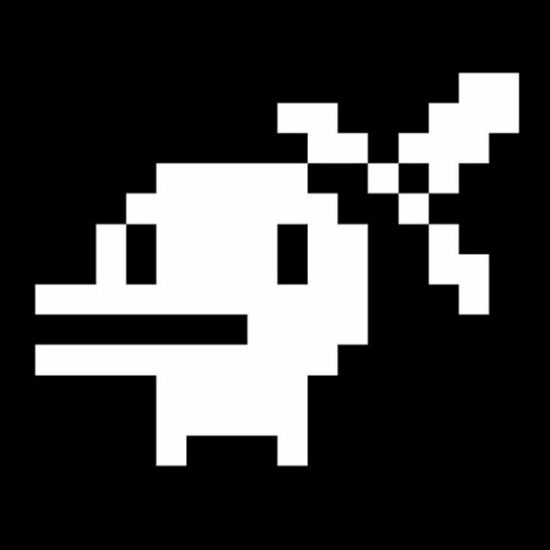 MINIT
with Kitty Callis, Dominik Johann and Jan Willem Nijman
The famed pixel-style adventure is played one minute at a time. Players journey outside the comfort of their homes to help unusual folk, uncover countless secrets, and overcome dangerous foes—all in the hope of lifting a rather unfortunate curse that ends each day after just sixty seconds… How far can you get? Ask for insider tips and shortcuts from the creators Kitty, Jan Willem, and Dominik themselves, while engaging in a metaphysical discussion about the limits of time.
VR Mosh Pit Simulator
with Sos Sosowski
Following a terrible accident the world is overrun by mindless, wobbly humanoids. They may have neither brains nor bones, but they still do their best to appear normal: by shopping, driving cars, and dating. It's up to you to decide if you are okay with the situation, or not. After playing the party version on Thursday, it's time to give the fully-destructible Simulator a serious stress test—and find out how Sos created this VR sandbox of lunacy.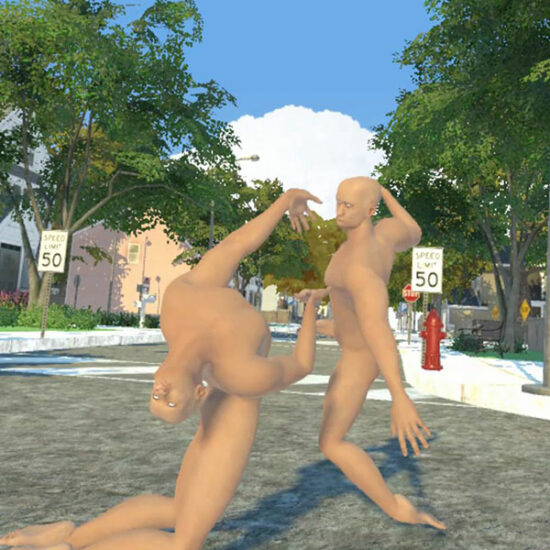 Knights and Bikes
by Rex Crowle
After his acclaimed Tearaway and LittleBigPlanet series, conference 2016 speaker Rex Crowle is inches away from releasing a new hand-painted adventure. In it you'll play as two friends riding around an English island in the late 1980s in search of lost treasure, while learning about the power of imagination and friendship. The project is a collaboration between Rex (direction, art, animation, design), Moo Yu (programming), Kenny Young (audio) and Daniel Pemberton (music).
Pikuniku
with Arnaud De Bock
Arnaud De Bock is back and shares the polished release he was working on and presented at Pictoplasma back in 2017. Pikuniku is an absurdly pleasing puzzle-exploration that takes place in a world where not everything is as happy as it seems. Help the long-legged characters overcome struggles, uncover a deep state conspiracy, and start a revolution in this delightful dystopian adventure!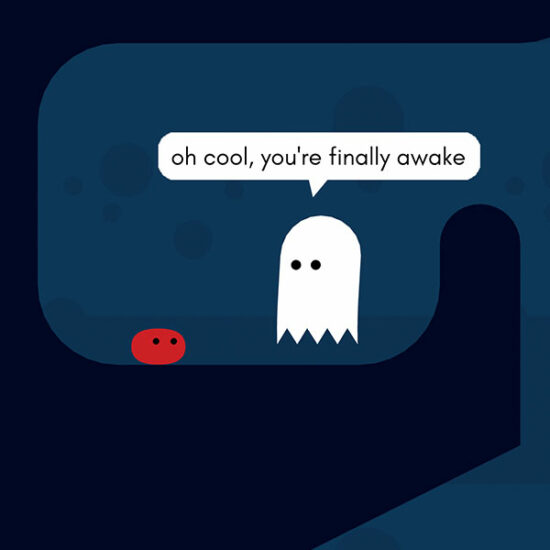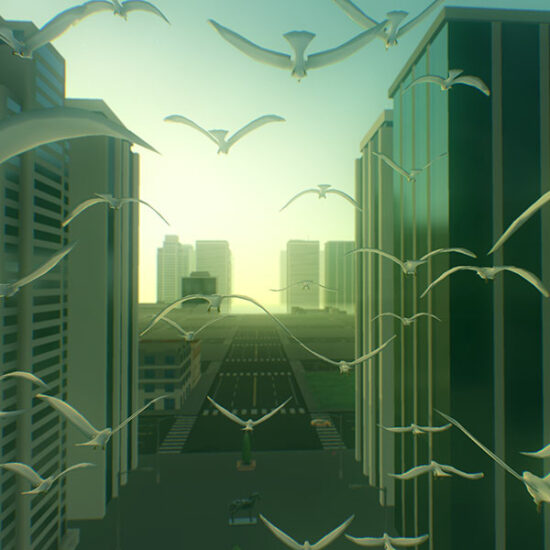 Everything
by David OReilly
Created by PictoFriend David OReilly who spoke at Pictoplasma in 2007, 2008, 2009, + 2013, Everything is more than just a game: it's an open ended interactive experience and mind-bending universe simulation, narrated by no one less than Alan Watts. Playing it involves traveling through space, loosing your EGO, and seeing EVERYTHING from unexpected, different perspectives.
VR Piñata
by Nexus Studio
Last year's VR extravaganza by Nexus is back, to once more question your moral compass: It's your job to thrash a tragic, tortured, traumatized Piñata in virtual reality to pieces, but it's your decision: will it be the chainsaw—or the watermelon? Will you show empathy? In our experience from last year: most likely, no.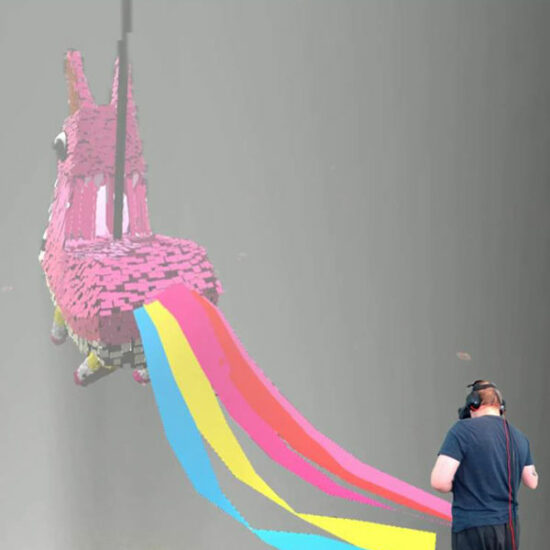 Women in Creative Industries
Panel Discussion


Pfefferberg Theater Loft
Are things really changing? While women do have leading roles in the animation and games industries at the level of management and production, they remain dramatically underrepresented as creative leads or artistic directors. Join us for some much needed talk about why this is, and how to change it: with Cornelia Geppert (game developer, Jo-Mei Berlin), Sophie Koko Gate (filmmaker London), Kristin Labriola (producer, Hornet Inc. New York), Elizabeth Porter (producer, Netflix Los Angeles), Kitty Turley (producer, Strange Beast London), moderated by Lucy Bourton (It's Nice That London).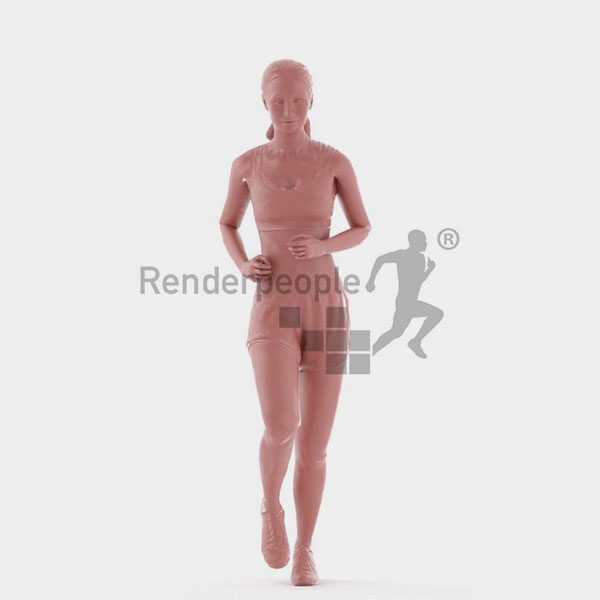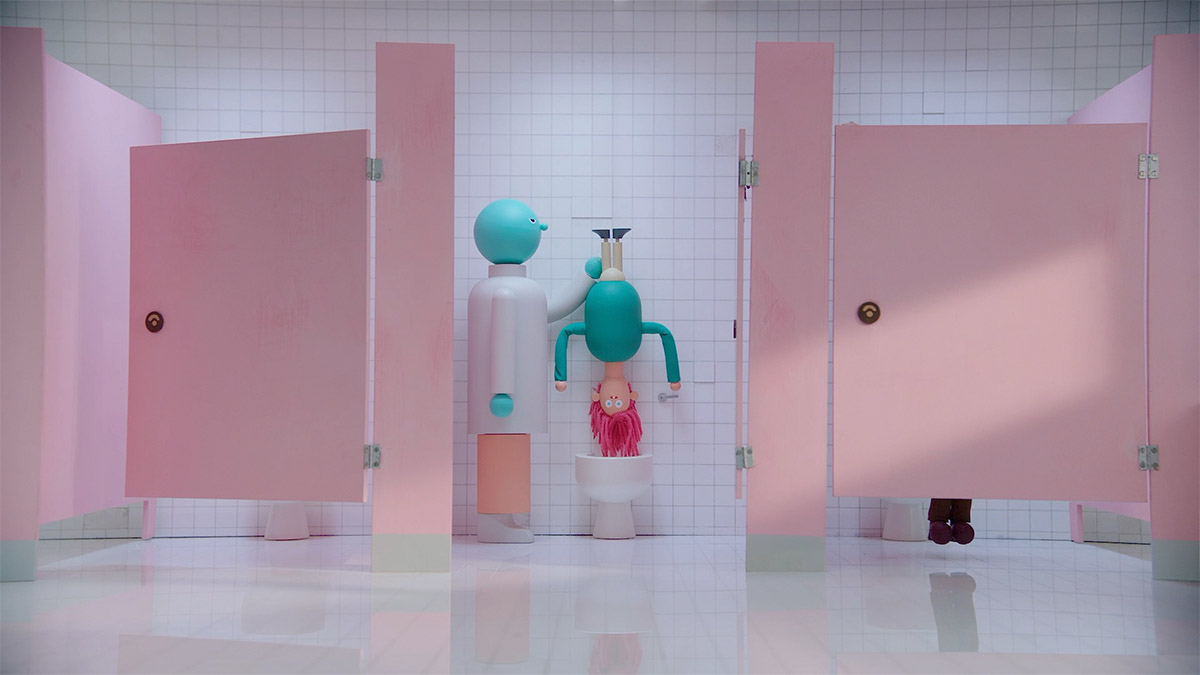 Johnny Kelly at Pictoplasma Berlin 2019 Animation Festival
Big screen
psychedelic 
eye-candy and
storytelling genius
The Festival's film section brings animated newborns to the big screen, whisking the audience around the world in freshly curated programmes brimming with psychedelic eye-candy and storytelling genius.
After their morning premiere for the registered conference attendees, with many of the international studios and filmmakers present for Q&A rounds, the programmes await the wider festival audience for their re-run in the evenings.