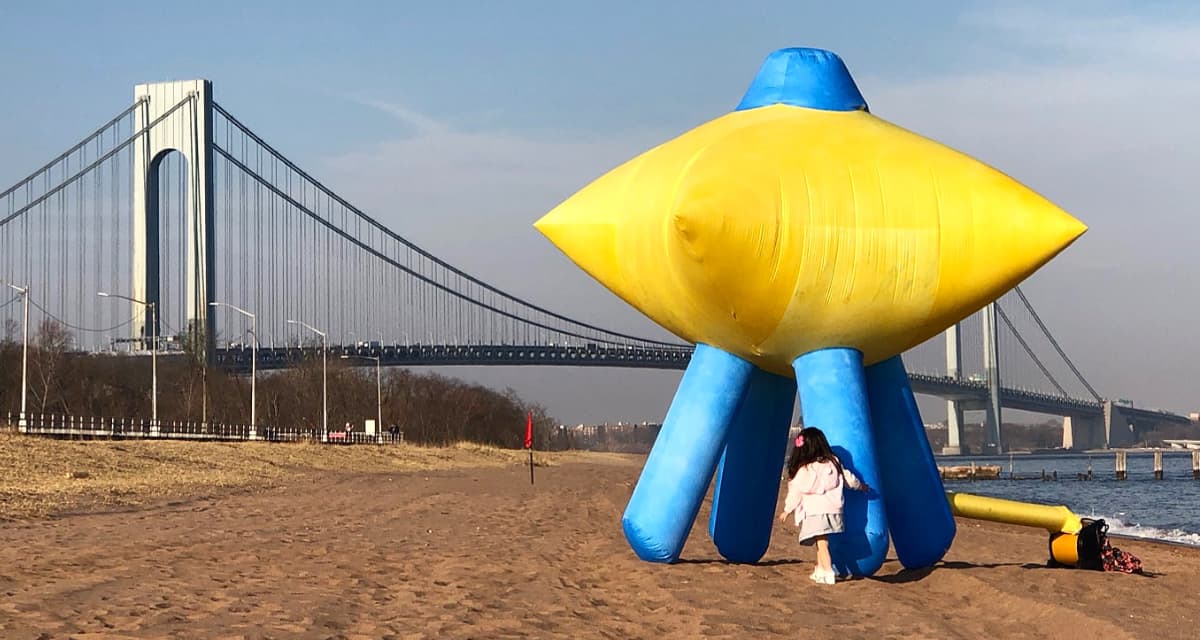 Mookntaka (MOO-kin-tah-kah), a Brooklyn-based artist duo by Mark Zlotsky and Karyn Lao, combines their names through the voice of their two-year-old niece. They believe in creating art that encourages people of all ages to connect through play. Utilizing mediums associated with arts-and-crafts, rudimentary shapes, and lively colors, Mookntaka designs interactive moments that bring people together.
Mark is an architecturally-trained artist who infuses design with humor. Karyn is a fiber artist that believes we are like pompoms — many pieces connected by a common thread. Together, they experiment and produce playful objects and experiences.
Mookntaka embodies the wonder and whimsical lens they investigate our surroundings with. It serves as a reminder to themselves and others to find joy in unexpected places and embrace the silliness and curiosity of our inner child.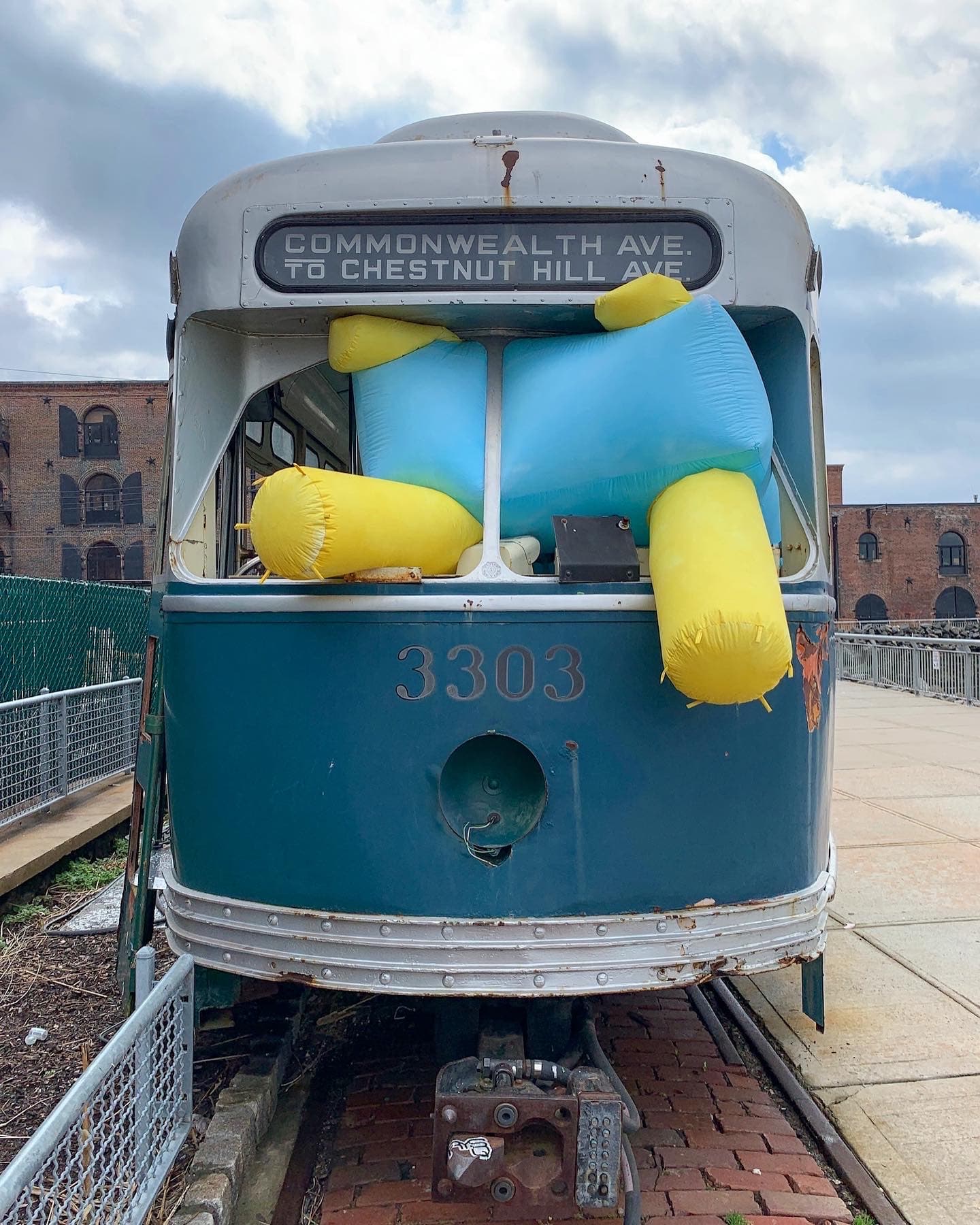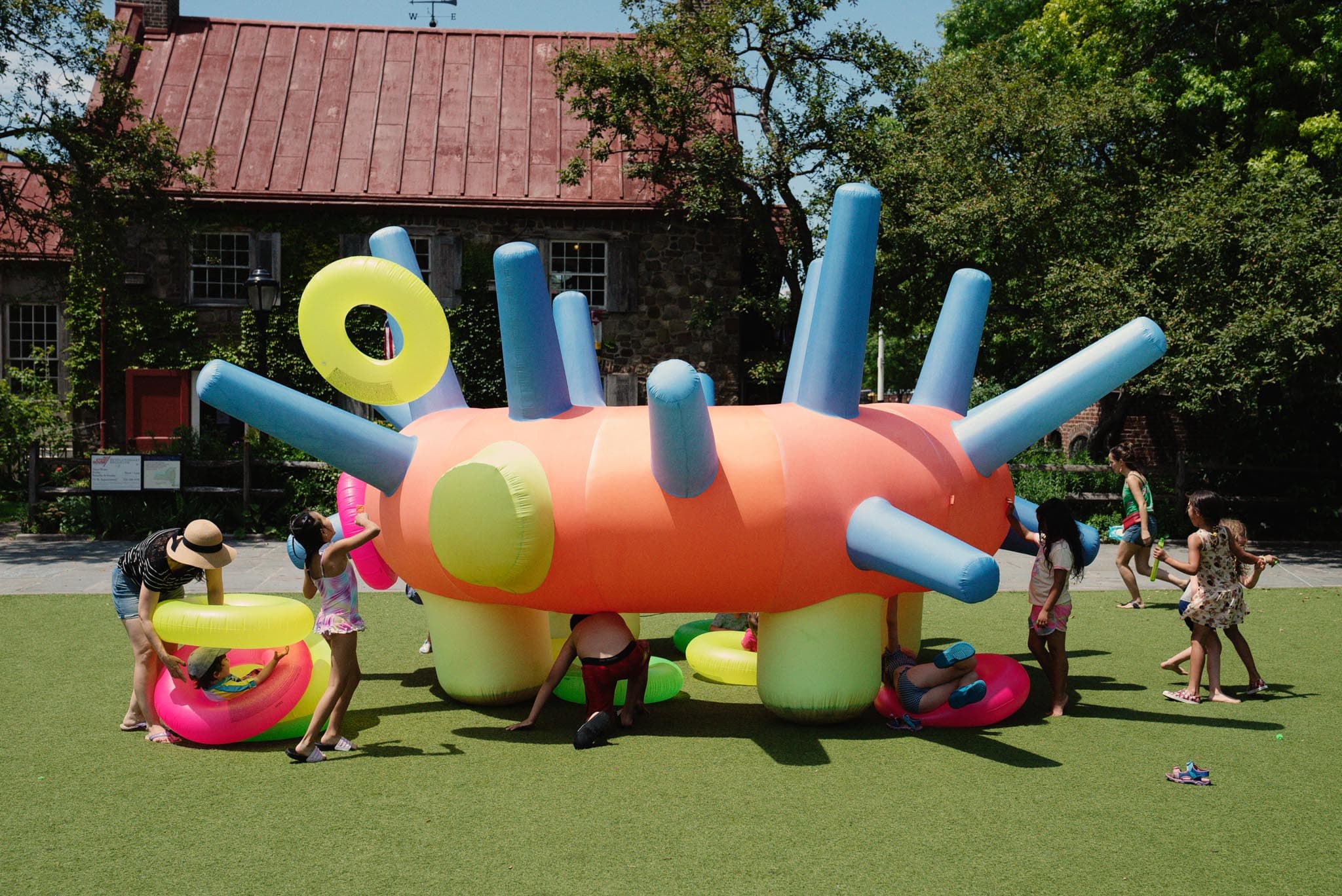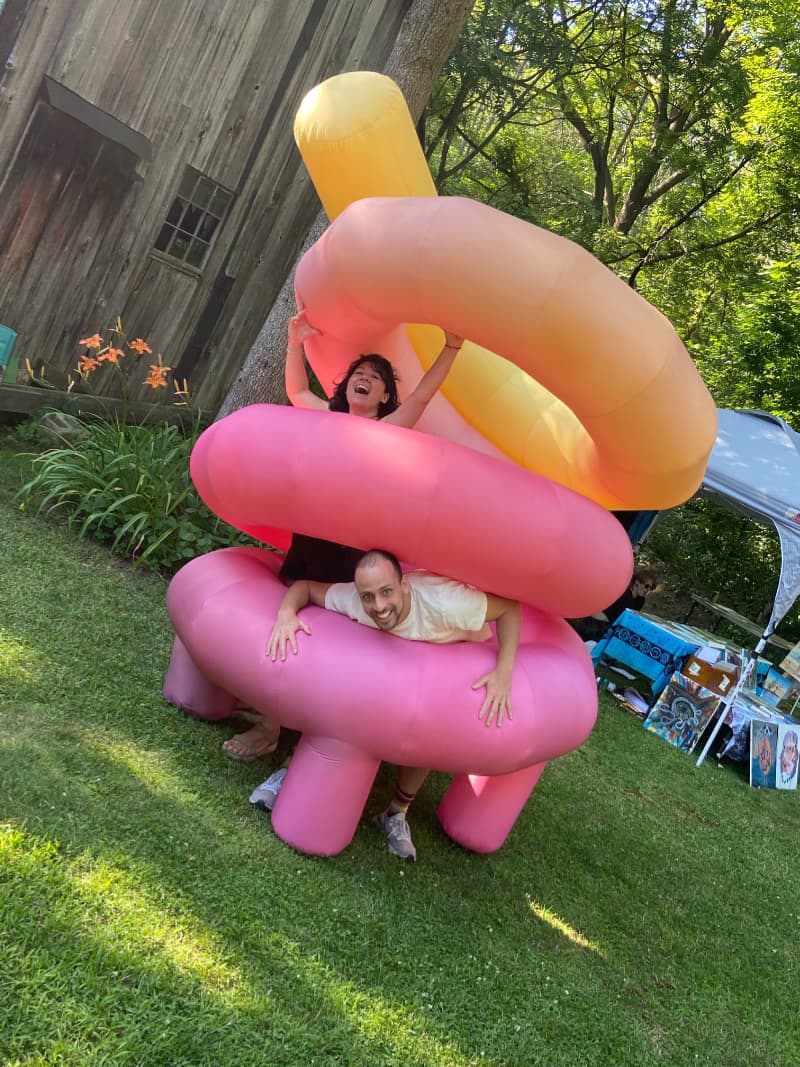 Photography: Sam Brukhman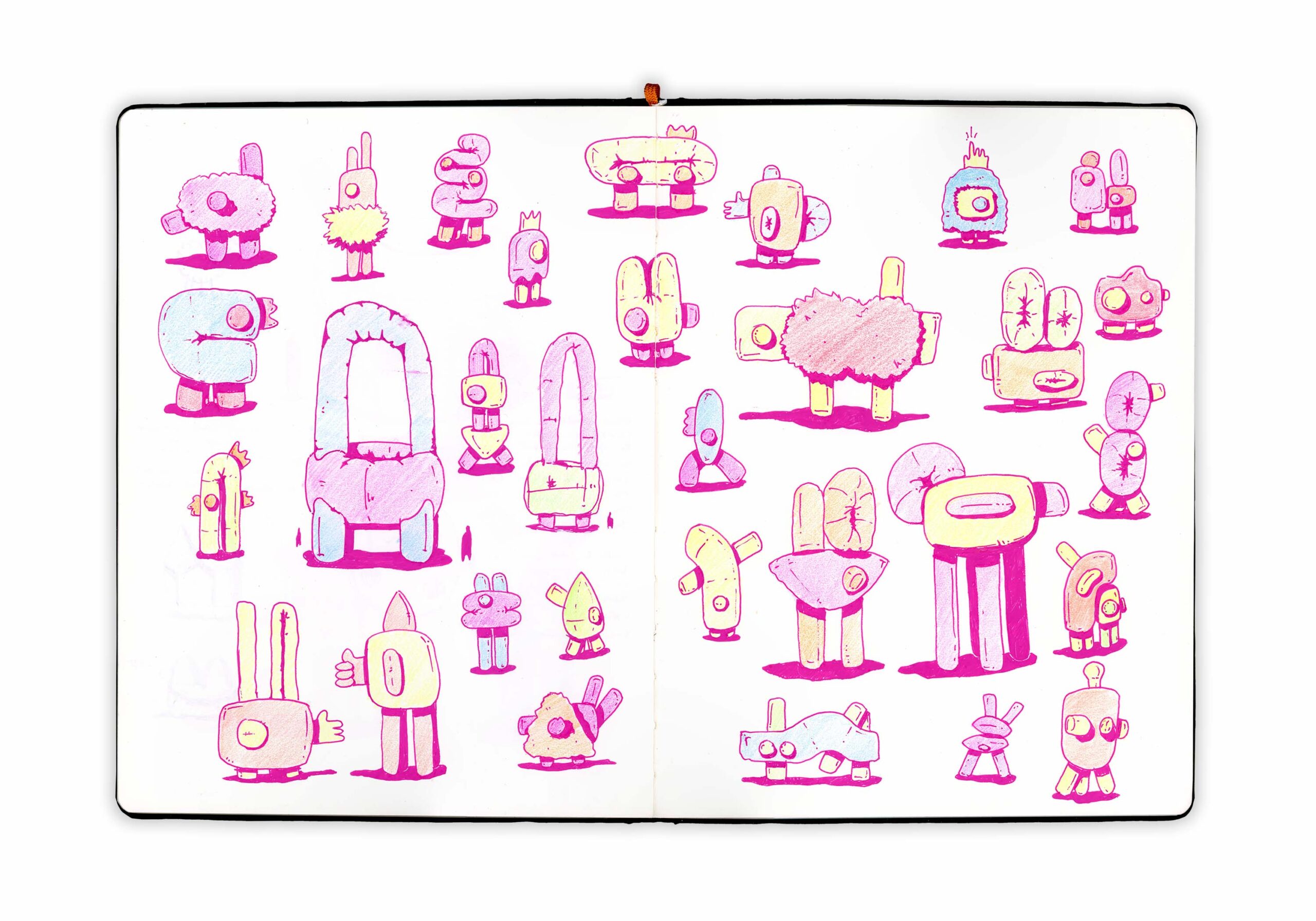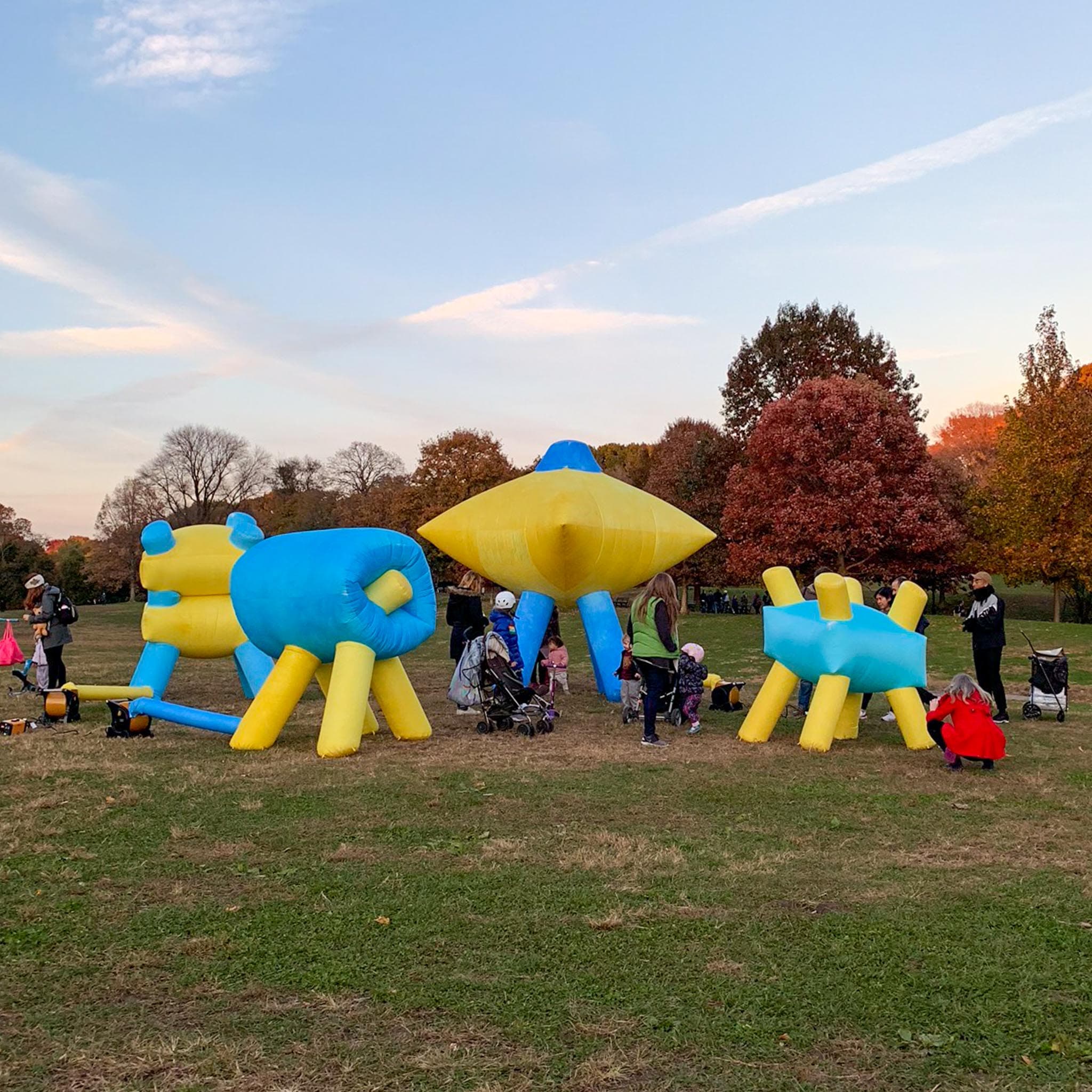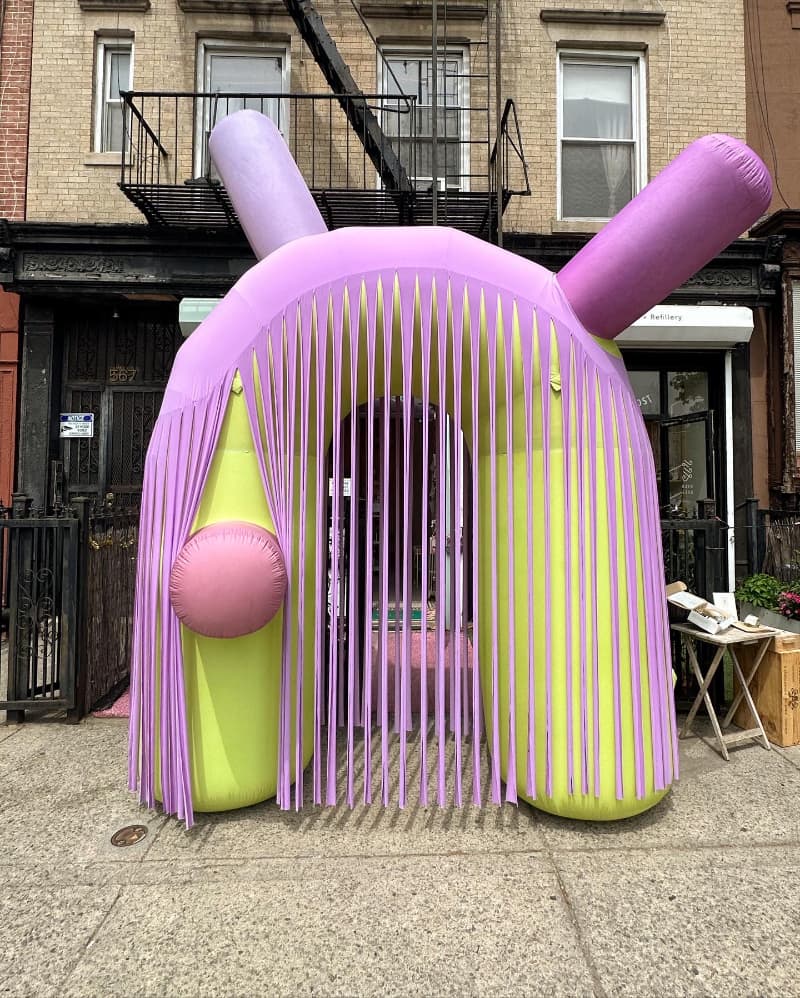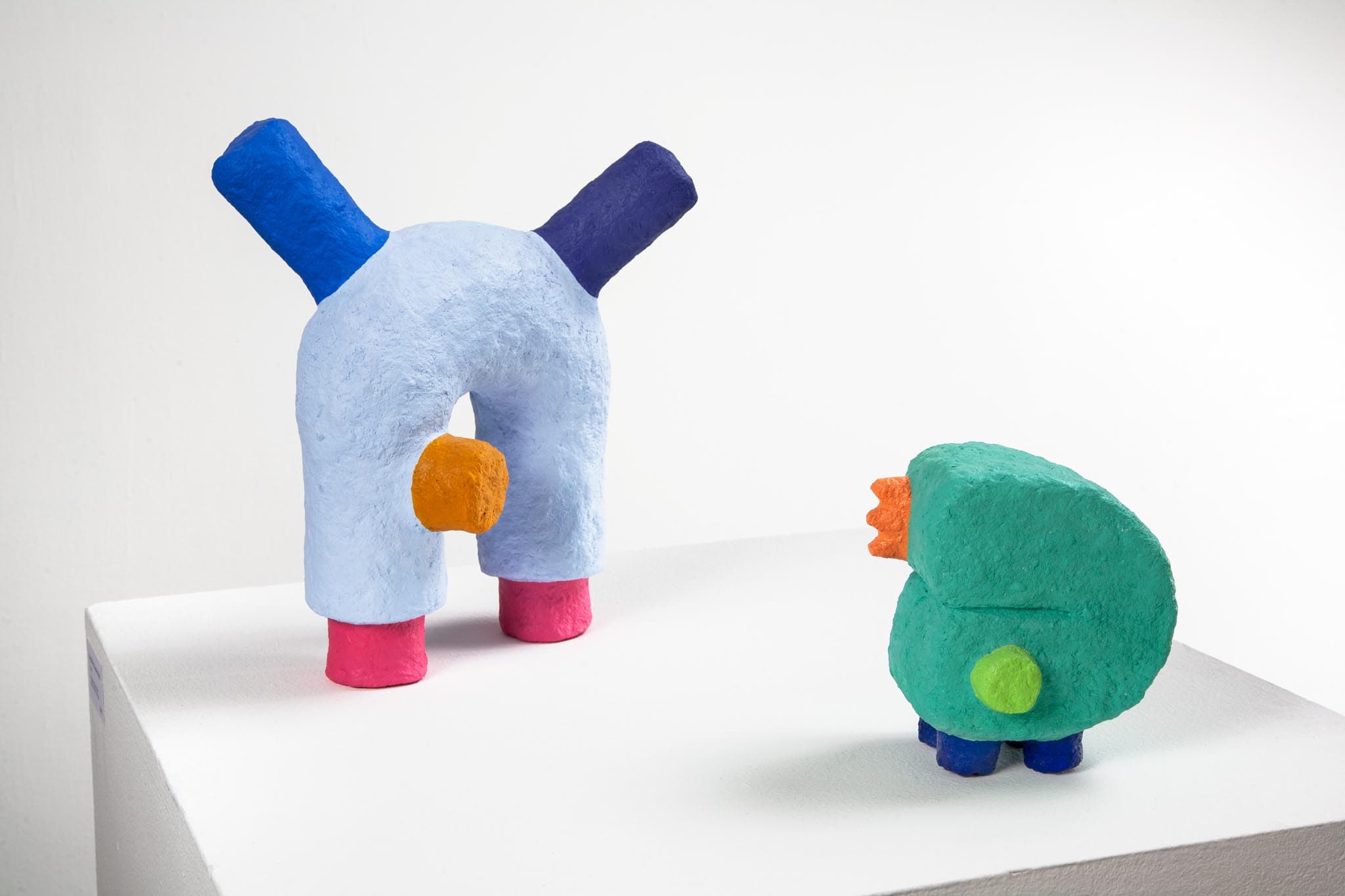 Photography: Ward Yoshimoto