14 – 18 September
Character Walk Exhibitions
in Berlin-Mitte
18 September
Open House Character Market
at Silent Green
After two years of online and hybrid events because of the pandemic, Pictoplasma is excited to swing back into the city of Berlin and re-vitalize the Character Walk through Mitte: featuring a series of exhibitions and group shows by this year's participating festival artists, many of whom present their work in Berlin for the first time.

Starting at St. Marien und St. Nikolai Friedhof, the graveyard at the corner of Prenzlauer Allee and Torstraße, the tour visits 3 galleries and project spaces, offering close encounters of the character kind with fresh creations by renowned international illustrators, artists, and graphic designers.
As a premiere, on Sunday the 18th, Pictoplasma awaits all for a big, lively OPEN HOUSE CHARACTER MARKET on the sunny front lawn of Silent Green, where international artists offer their zines, art collectables, toys, apparel, buttons, prints, drawings, sculptures and other character related goodies.
The group show at the cemetery's former caretaker building features puppets by Claudia Six (AT), an artist working in the fields of performance, puppeteering and installation who maintains a deep connection with the unsettling beings of her childhood. Shir Pakman's work (IL) is an ongoing experiment with textures and perspective as she brings human imperfections to the virtual space; Daisy Collingridge's (UK) Squishies investigate the human form in an exploration of fabric and flesh, straddling sculpture, theatre and art.
Moving up to the first floor, illustrators Alex Kiesling (US), Eva Cremers (NL), Jordan Coelho aka Oelhan (FR) and Simon Landrein (FR) present their style-defining, twisted portraits of humans and other creatures. Viviane Schwarz (UK) introduces her interactive installation, Restless Spirit, featuring the ghosts of astronaut dog Laika and astronomers Kepler and Galileo in a reflection on the limits of reality and the medium light.
Júlia Farkas (HU) mixes humorous animations with abstract thinking and presents a selection of her favorite illustrations and GIFs, currently raking in 2.1 billion views on her Giphy profile; while Lesley Barnes (UK) displays her beautiful Bauhaus-inspired wooden sculptures, a collaboration with illustrator Ross McAuley.
VERWALTERHAUS
St. Marien und St. Nikolai Friedhof 
ag friedhofsmuseum berlin e.V. 
Prenzlauer Allee 1 
September 14
15:00 – 20:00

September 15 – 18
12:00 – 20:00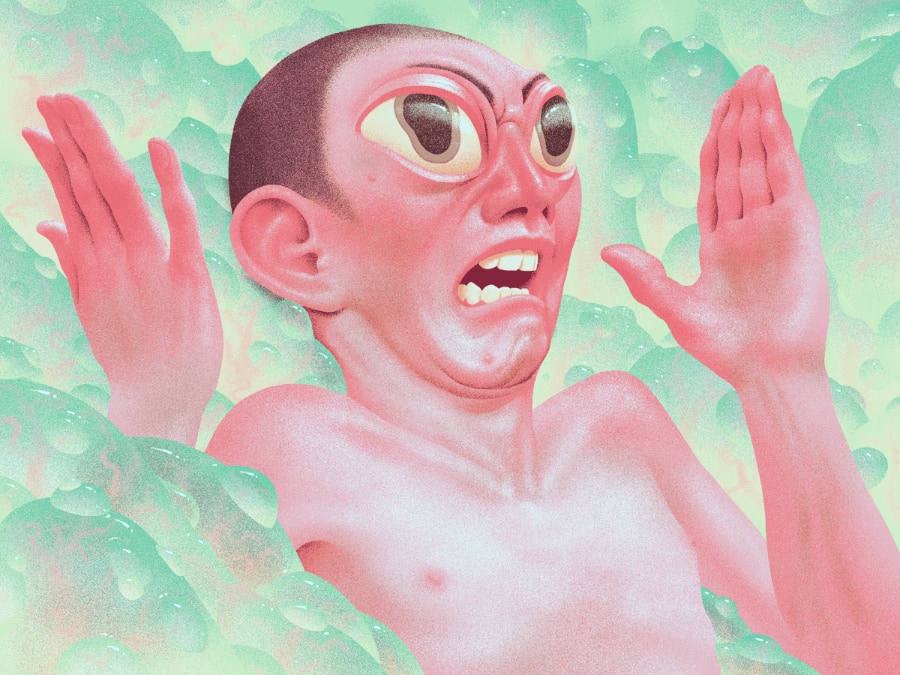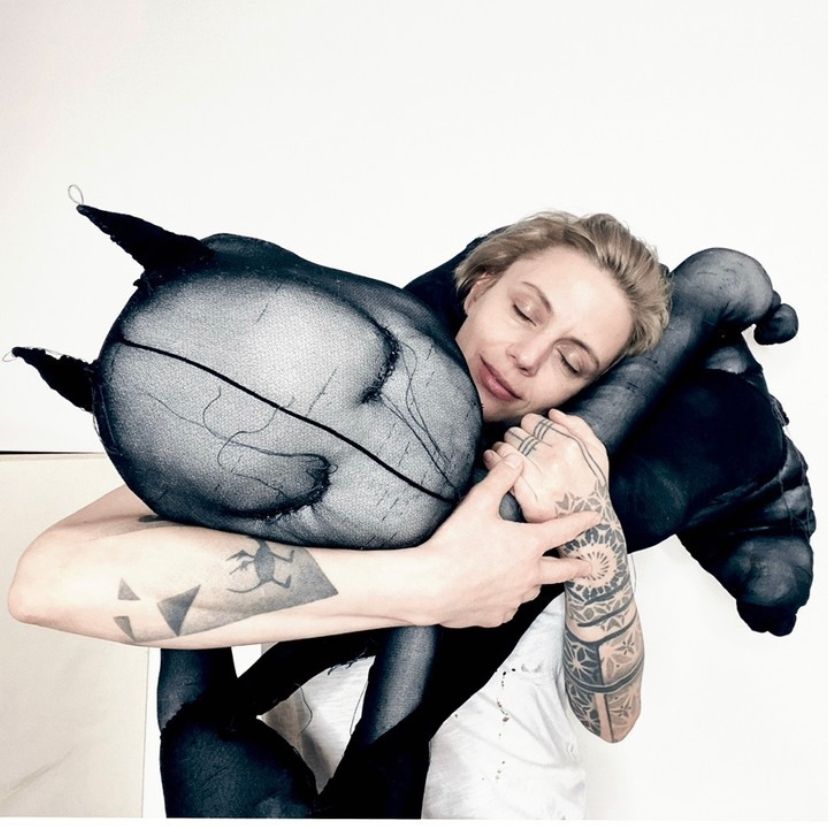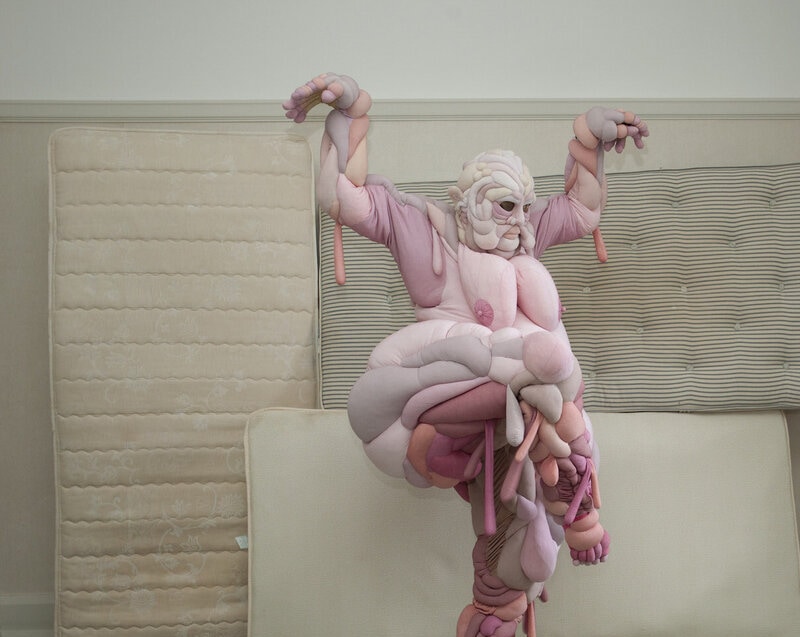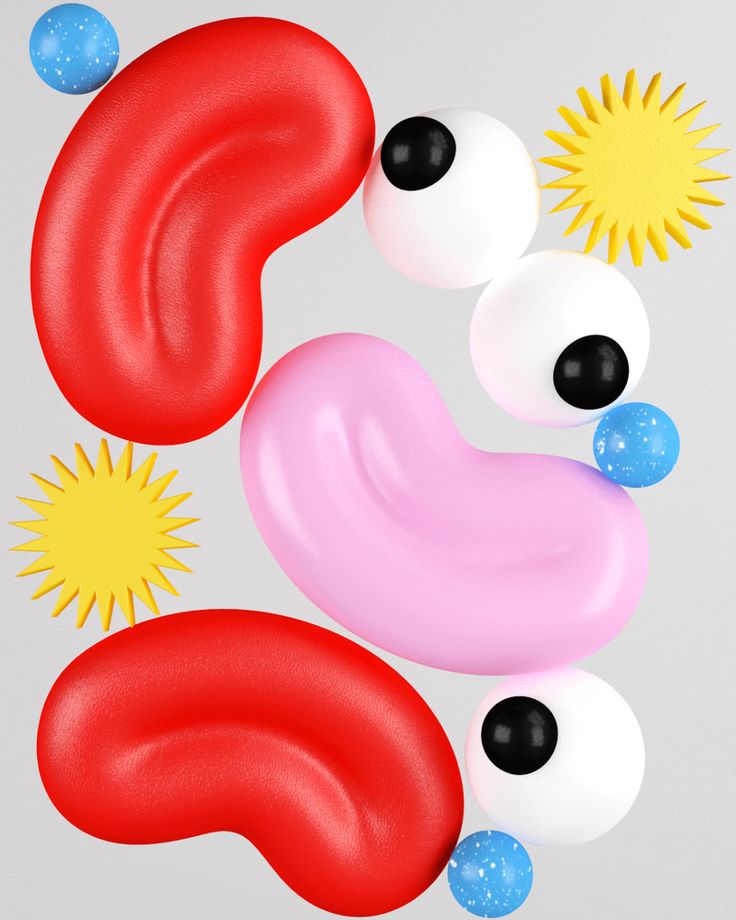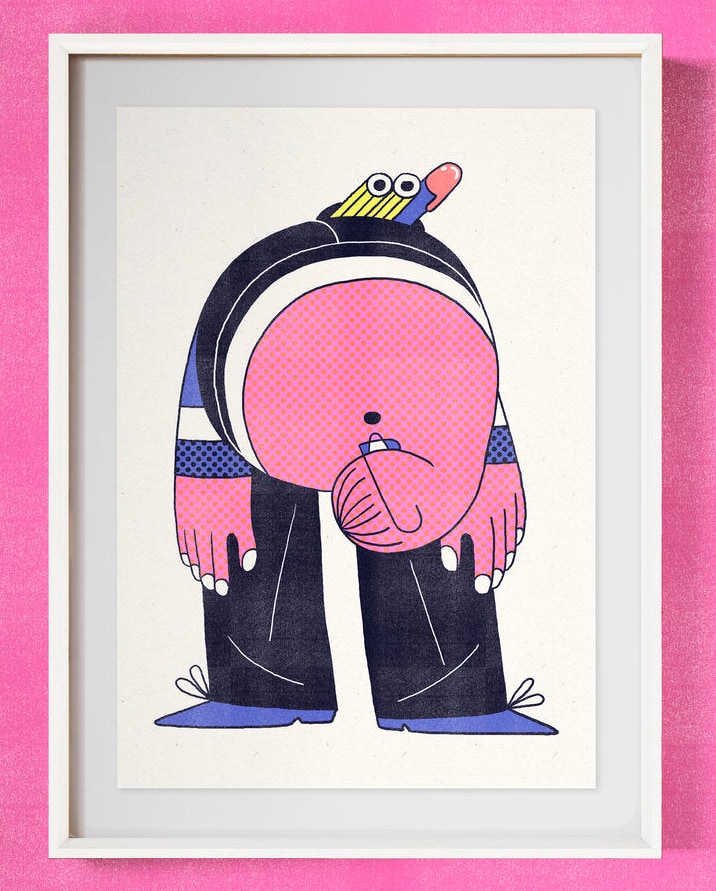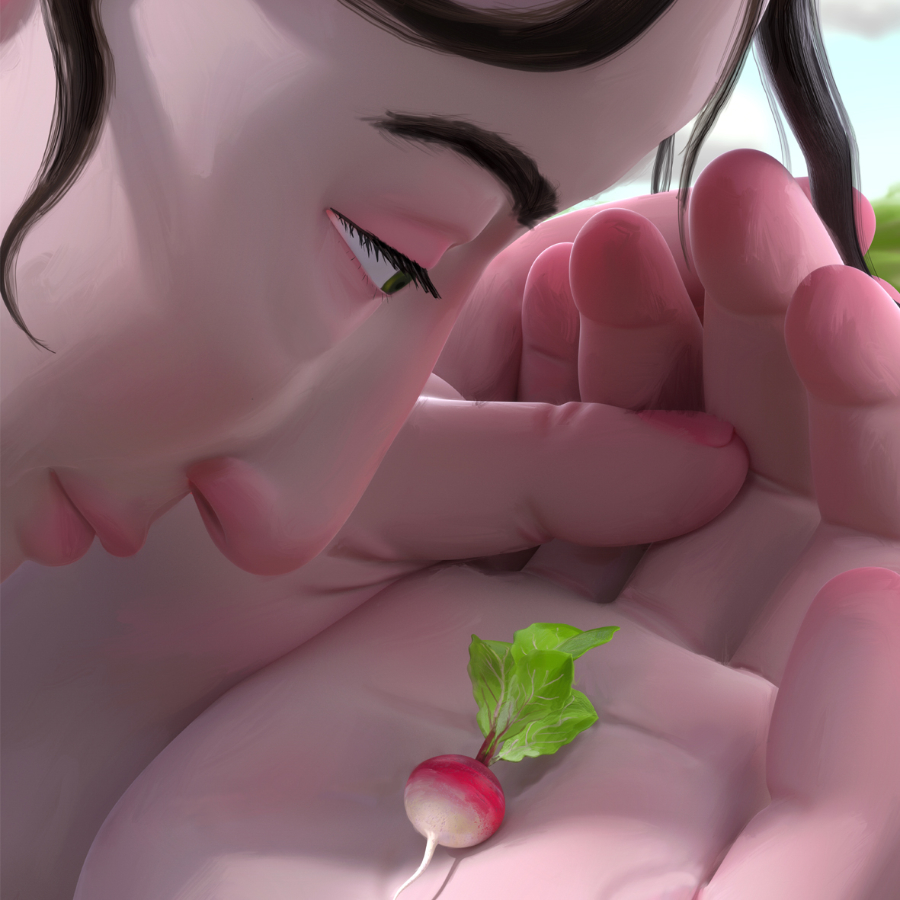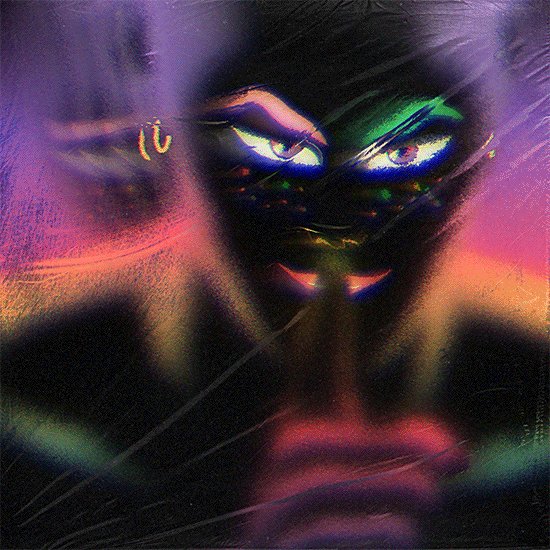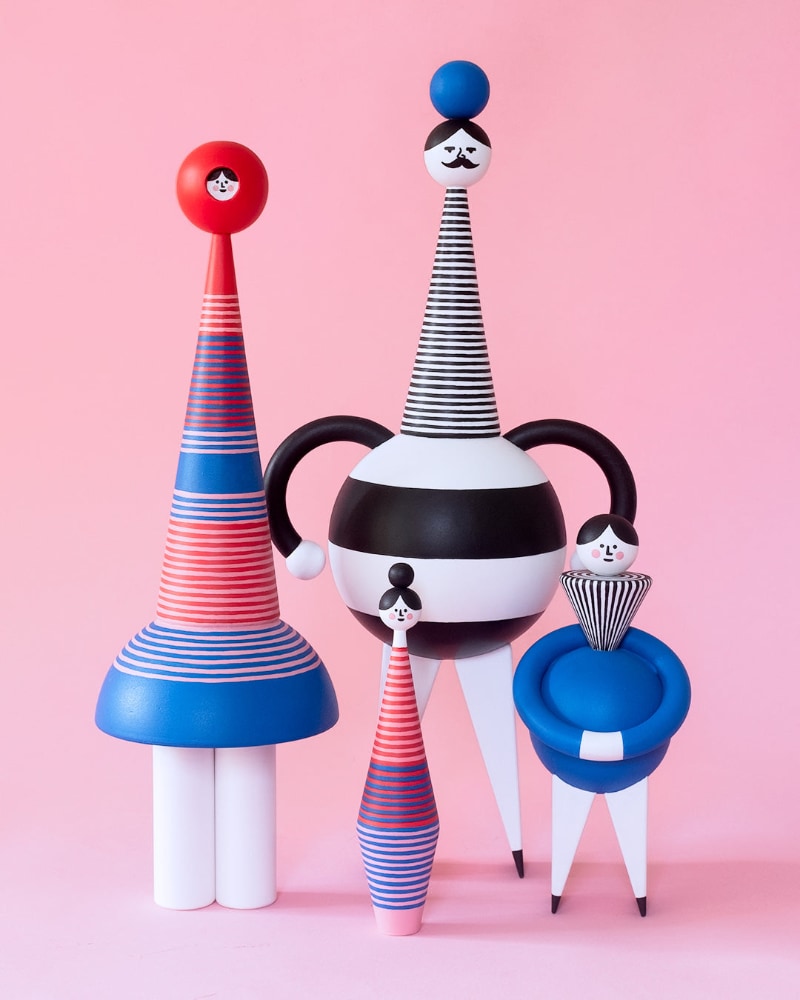 In its 8th edition, the annual Pictoplasma masterclass brought together 30 postgraduates from 17 countries, challenging them to develop their own character design projects under the devoted guidance of renowned illustrators, artists, and filmmakers. The Academy All Stars group show presents their diverse talents and features sculptures, paintings, interactive installations and a multitude of brave new character worlds. The next masterclass is scheduled for April / May 2023.
In the second room, illustrator Anna Sarvira from Kyiv exhibits a selection of works by herself and selected Ukrainian artists gathered through her Pictoric illustrators club, co-founded with Oleg Gryshchenko and Olena Staranchuk, and their project #SupportUkrainePIC. Since March 2022, Pictoric has organized more than 40 exhibitions throughout Europe.
NEUROTITAN
Haus Schwarzenberg
Rosenthaler Straße 39, 2nd backyard
September 14
15:00 – 20:00

September 15 – 18
12:00 – 20:00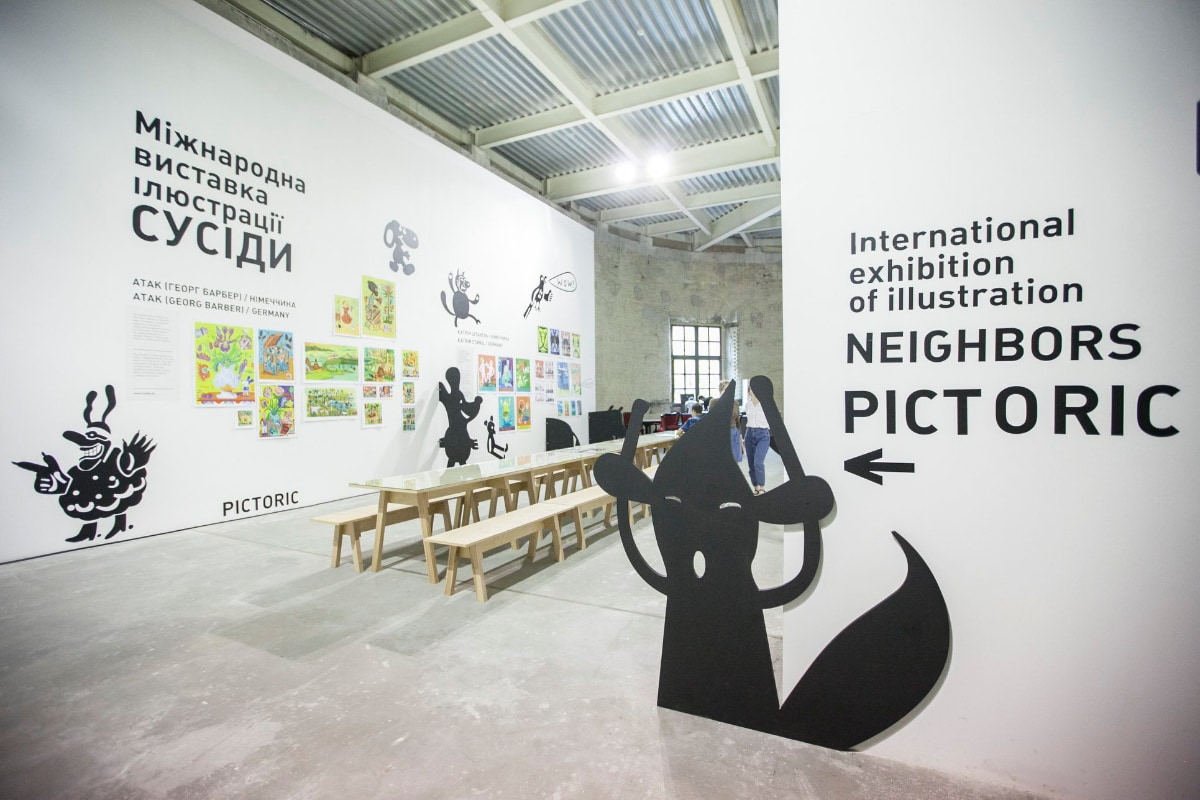 The creative agency's showroom presents prints by Rick Berkelmans aka Hedof (NL), renowned for his candy-coloured scenery, suspicious-looking characters and wonky shapes. The young French self-taught illustrator and animator Dédouze (FR) shows his retro futuristic art, inspired by Japanese anime from the 80s and old French science-fiction comics. And animator and illustrator Csaba Klement (HU) brings along some of his joyous miniature ceramic sculptures – a medium he became addicted to some years ago.
RAINBOW UNICORN
Anklamer Straße 50
September 14
15:00 – 20:00

September 15 – 18
12:00 – 20:00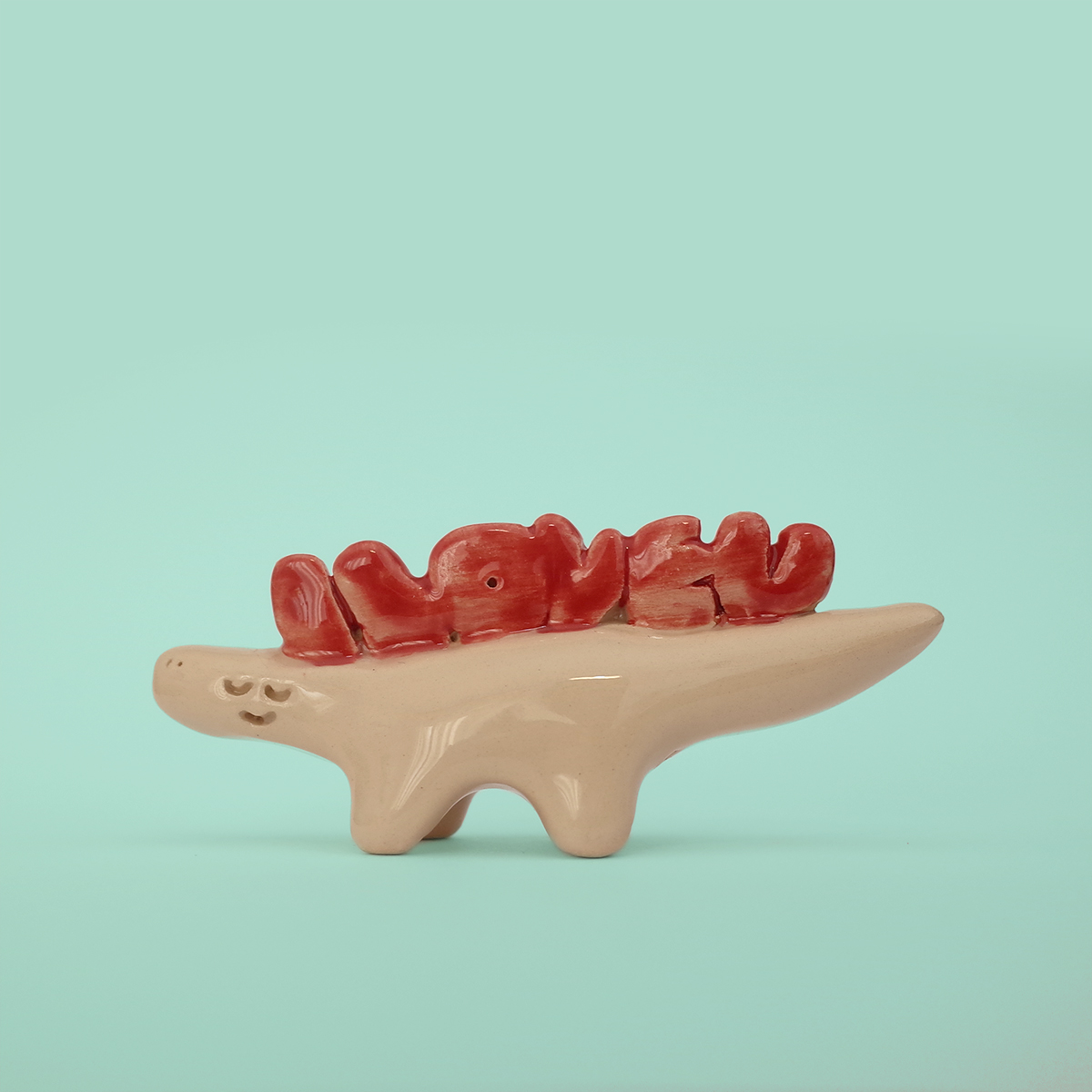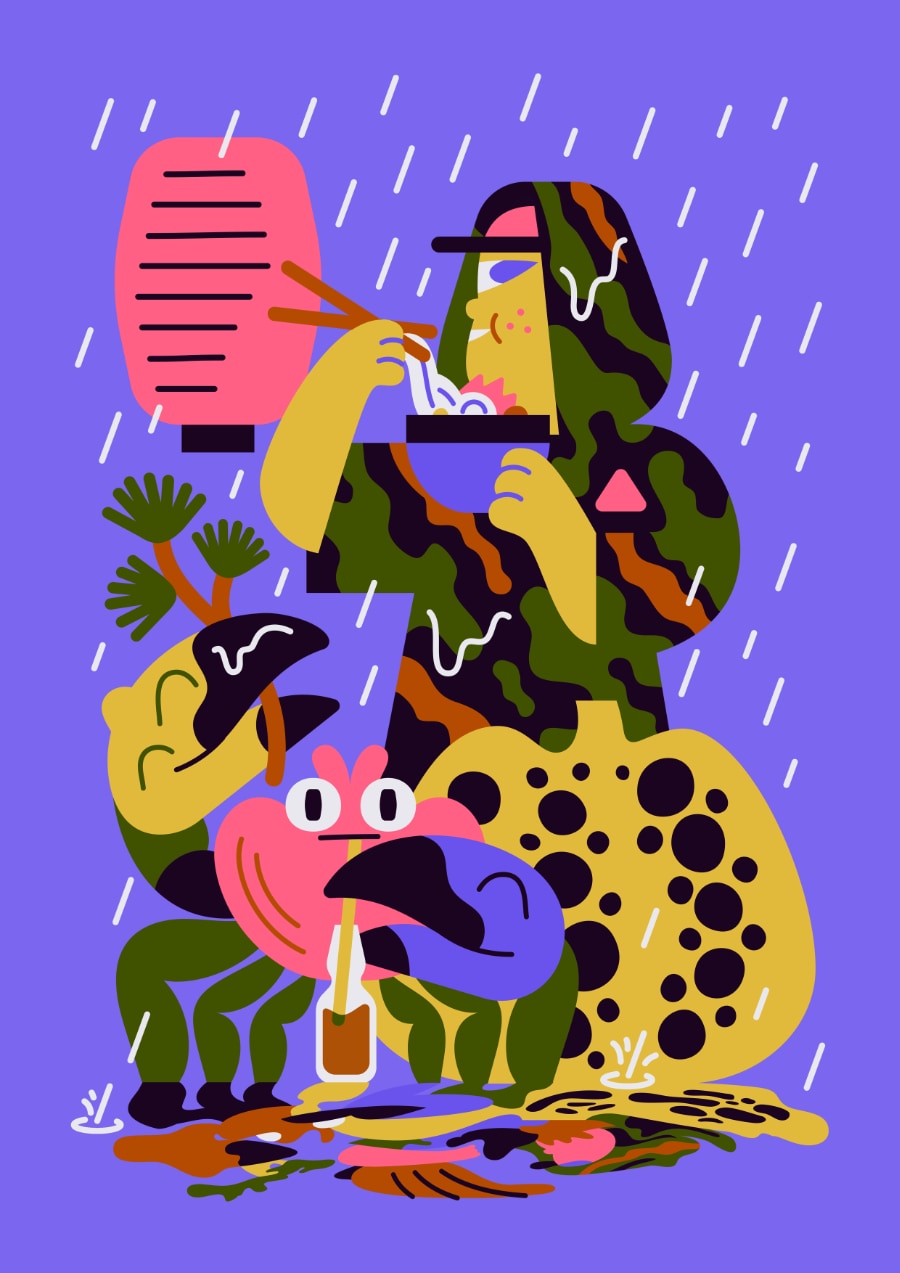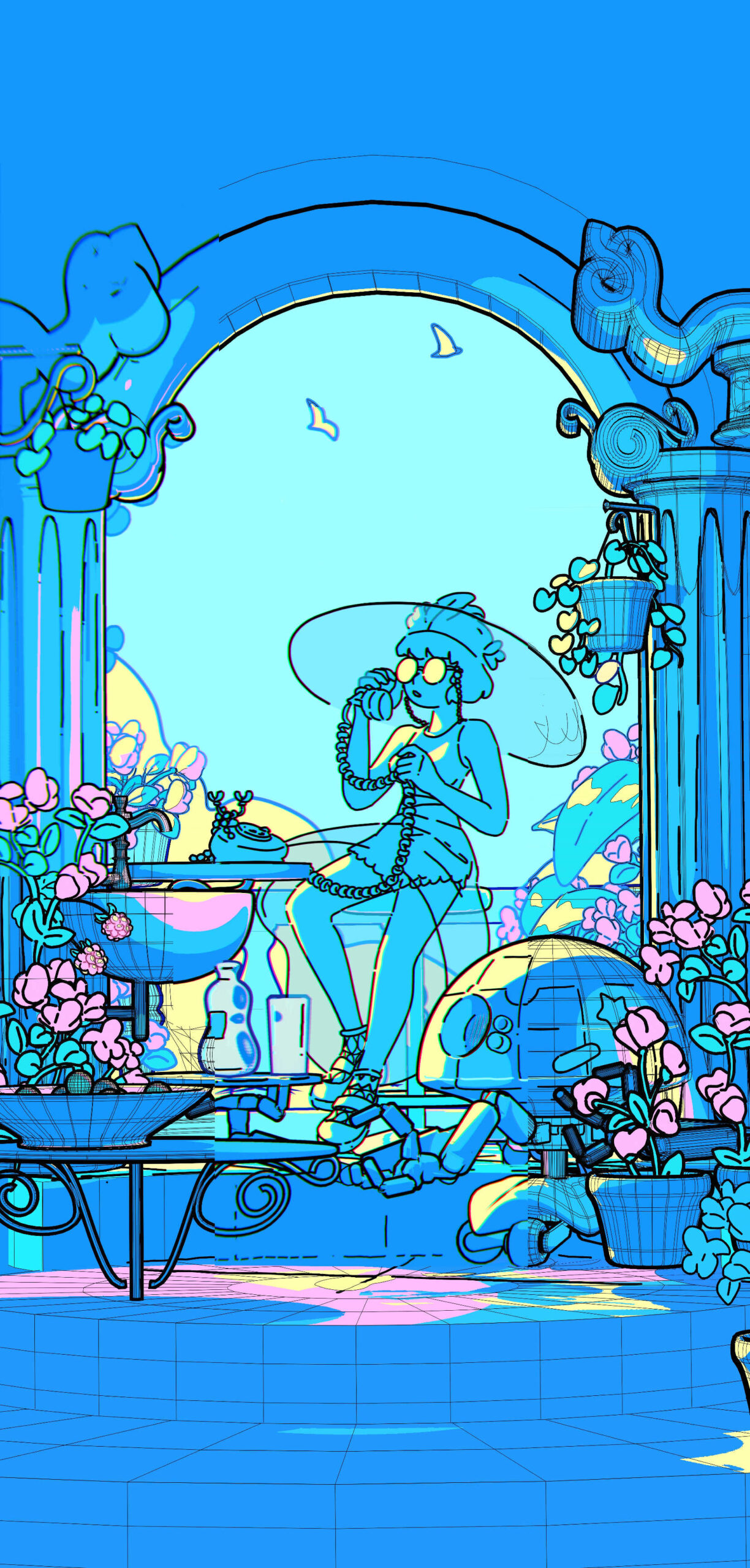 OPEN HOUSE CHARACTER MARKET
Open House Character Market 

Affordable Art Editions, International Design Goods and Surprises
In its final hours, the festival culminates with an open day at Silent Green: 
International illustrators and designers present their creations at the first ever Character Market in Berlin, an eclectic showcase of current trends in contemporary character design. Come and stock up on rare prints, affordable art editions, zines, sculptures and other lovingly produced items from all around the world – and meet their international makers, including:
Aneliya Kyurkchiyska / Angela Gigica / Anna Sarvira / Basuramor / Catalina Matamoros / Claudia Six / Cristina Pirvu / Csaba Klement / Dédouze / Do You Read Me? / Elena Kanarskaite / Elena Renn / Eva Münnich / Eva Pourcer / Fabian Mosele / Finbar Coyle / Gabi Nagel / Giannis / Ian Stevenson / Ilariapops / Jasmine Parker / Juan Felipe Cadavid / Juan Molinet / Juli Tagger / Júlia Farkas / Kissi / Lesley Barnes / Lisa Vertudaches / Martina Paukova / Matei Monoranu / moki / Neele Ludwig / Neurotitan / Niels Kalk / Pictoplasma Publishing / Reprodukt / Rotopol / Sarah Klan / Shafi / Slanted / Sofia Avramidou / Šumski / The Pit / Thea Harksen / Timothy Winchester, peopleiknow / Vera Bekema / Zsuzsanna Ilijin / and many more…
Bad weather? 
No problem! Silent Green's vast underground hall is ready to accommodate everyone if needed!
13:00–17:00
Atelierhaus
WORKSHOP
MAKE & TAKE A FACE
Visit the upper Atelierhaus of Silent Green for a creative workshop by Booky Margoof, where visitors of all ages can create their very own character goodies:
Wear your emotions on your sleeve (or your bag or your neck) with Berlin-based toymaker Booky Margoof. Pick a colorful recycled bottlecap (freshly cleaned!), design a face using simple shapes, and trap them all together inside a blob of Jesmonite, a nontoxic water-based resin. After a few minutes of rest, your new friend will emerge, ready to keep you company as a wearable piece of art. Now they'll just need a name…
Booky Margoof (she/they) is an American toymaker based in Berlin. With a background in graphic design and a passion for self-directed education, she creates tools and toys to help people learn, create, and explore new interests. Booky has worked with many international audiences of all ages to teach workshops around creative reuse, character design, and elevating kid-friendly materials like felt, cardboard, paper, and yarn.