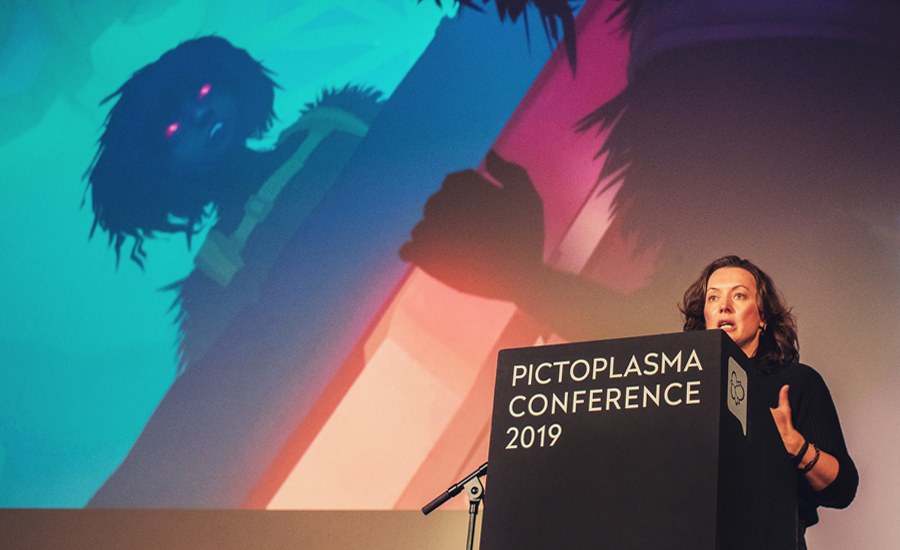 Cornelia Geppert is CEO and creative head of Jo-Mei Games, and responsible for all artistic aspects of her upcoming adventure video game Sea of Solitude. 
As a young talent Cornelia got involved with the biggest german Comic Publisher as an Illustrator for the renown comic series "Mosaik", and was hired by the French cartoon production house "Marathon" for its cartoon "Misson Odyssey." In Sea of Solitude the player controls a young woman named Kay as she explores an abandoned, submerged city and its creature in order to reveal why Kay herself has turned into a monster.
Cornelia describes the project as her most personal and artistic, in how it led her to probe her own fears and emotions.
PictoTalk: 25'37'', 1080p mp4 (H.264), 192MB
Recorded in Berlin, 2019

[sellfy-button key="p0RB"]