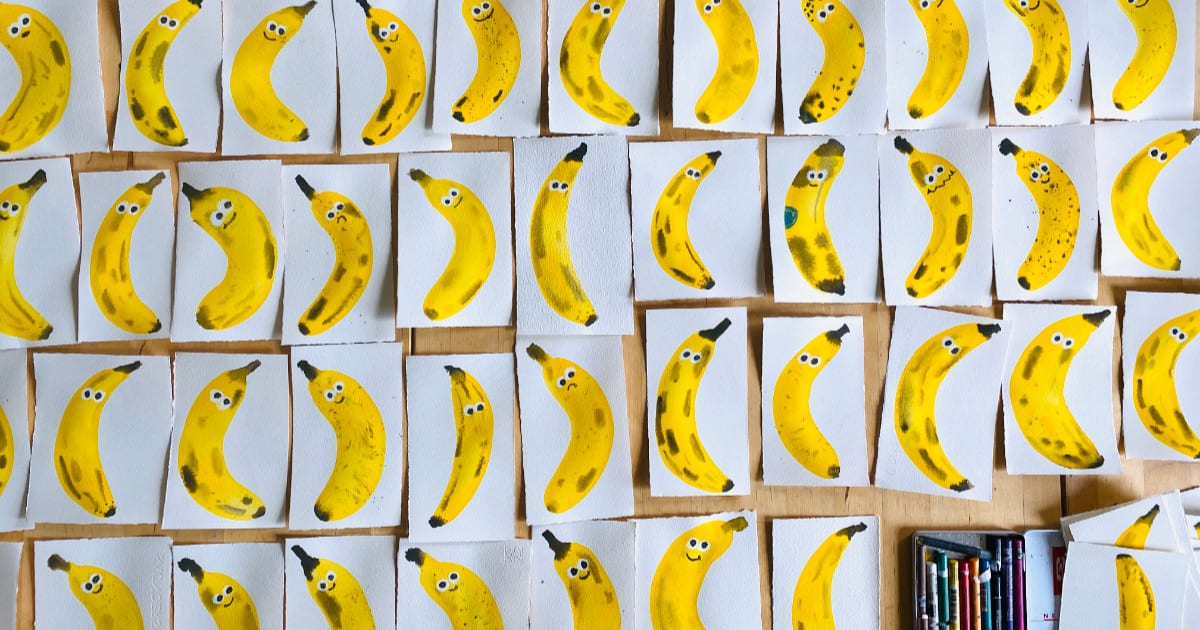 Brooklyn-based artist Jon Burgerman encourages mistakes, experiments and improvisation within his practice to allow for new, fun ways of making. His mission is to inspire creativity in others and to never know exactly what he will create next.
Burgerman draws from a wide-range of sources, taking inspiration from cartoons, traditional animation, character design, pop-art, electronic music and abstract expressionism. Bouncing across different media, Burgerman's instantly recognisable aesthetic often combines his signature elements of exaggerated expressions, vivid colour, gestural mark making and cartoony googly eyes.
He regularly exhibits and talks about creativity all over the world and across social media, where he has a dedicated following. His artworks are held in the collections of several institutions including the Victoria and Albert Museum, London. He has been commissioned by brands that include Apple, Samsung, Snapchat, Facebook, Instagram, Huawei, Nike, Puma, The New York Times, Coke and MTV. 
Since 2017 Burgerman has also become a prolific author, having several picture books published alongside a collection of creativity books (inc. It's Great To Create published by Chronicle Books). In 2019 Burgerman opened his first museum show in Asia, entitled 'Fun Factory', a huge immersive, interactive exhibition at M Contemporary Museum, Seoul, South Korea.
It's Burgerman's belief that through creative acts, art can allow for people to imagine new futures and in turn become a catalysis for changing the world.