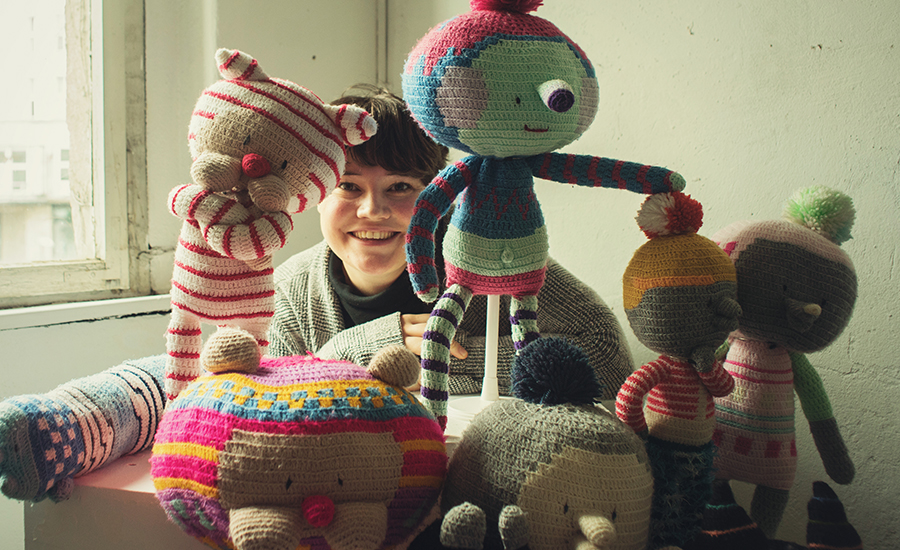 Philippa Rice is the #1 New York Times bestselling author of 'Soppy.' She is an artist who works in a number of different media including comics, illustration, animation, model making and crochet. Her other works include the collage-based webcomic 'My Cardboard Life' and her stop-motion animated crochet characters. Philippa lives in Nottingham, UK, with her partner Luke Pearson and their daughter. She uses her real life as the basis of much of her work. 
PictoTalk: 25'08'', 1080p mp4 (H.264), 199MB
Recorded in Berlin, 2019

buy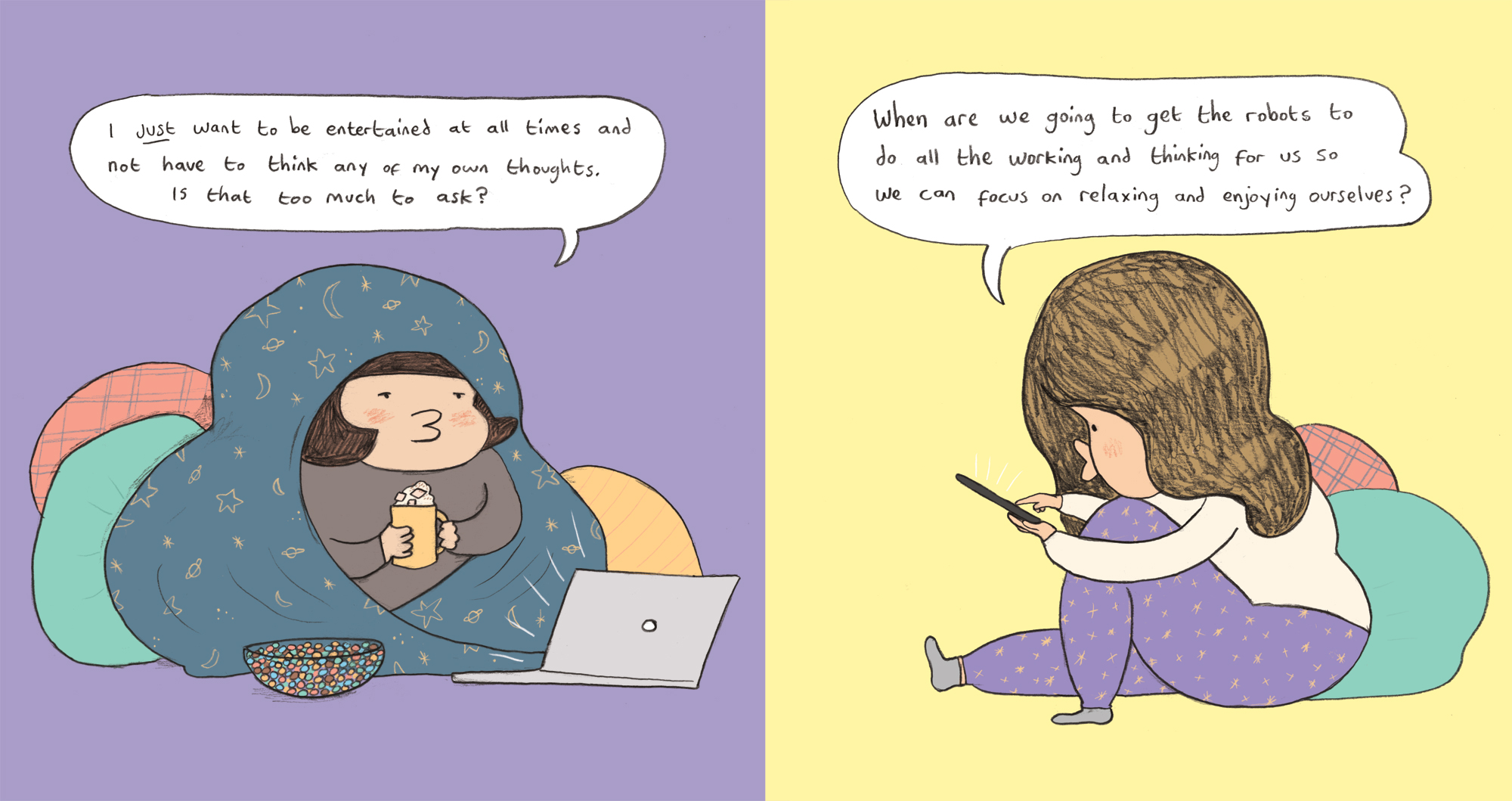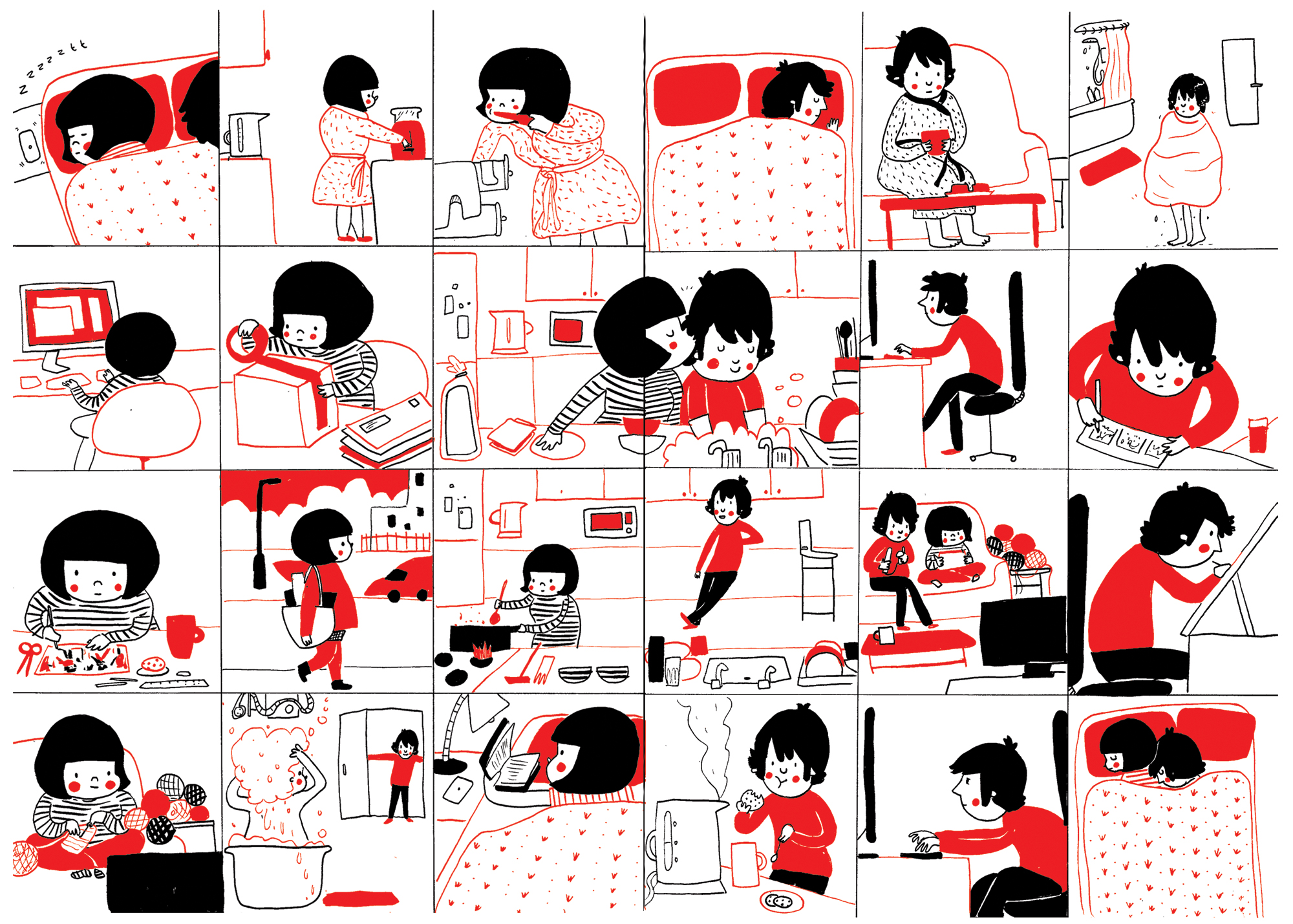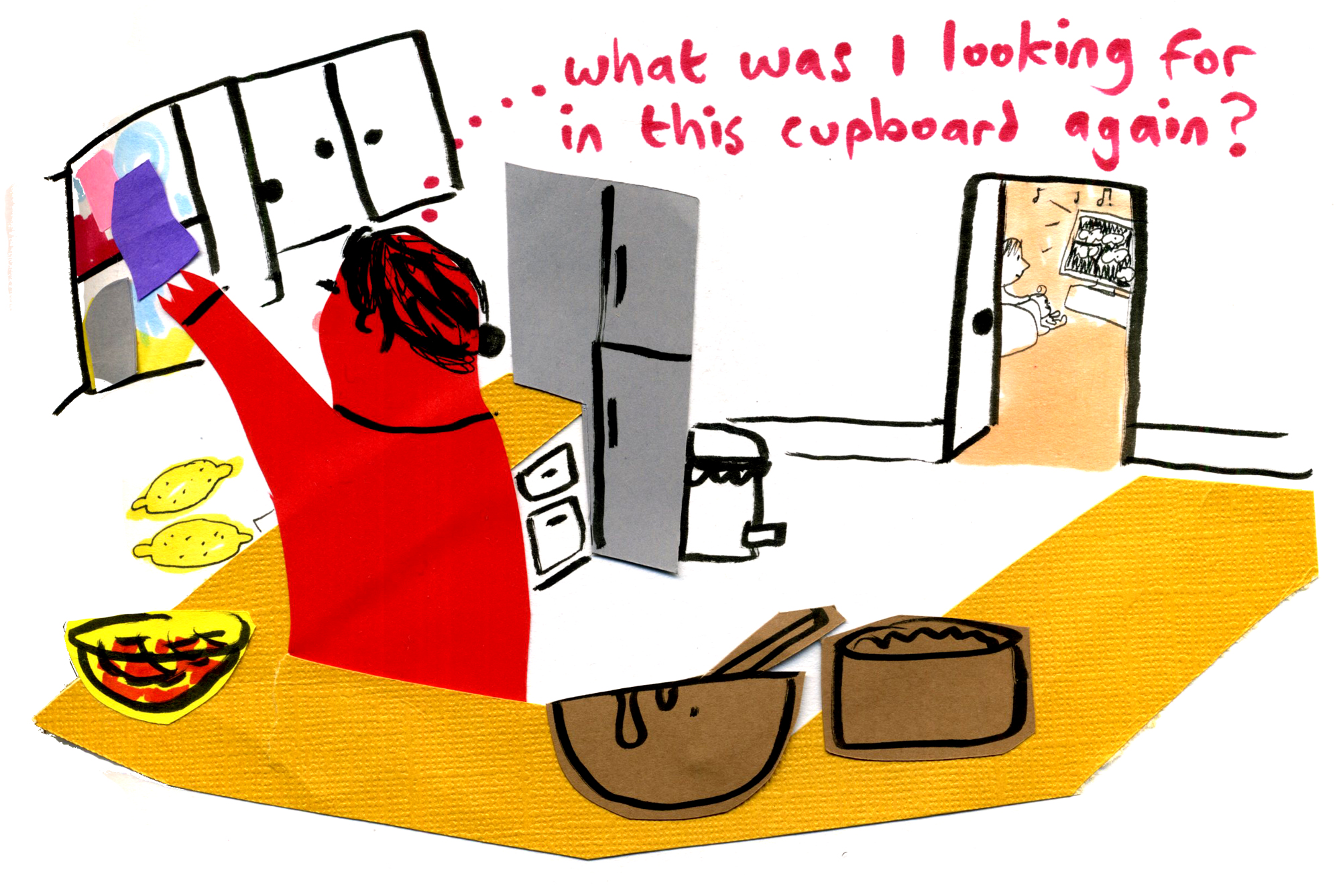 Pictoplasma
Conference
Speakers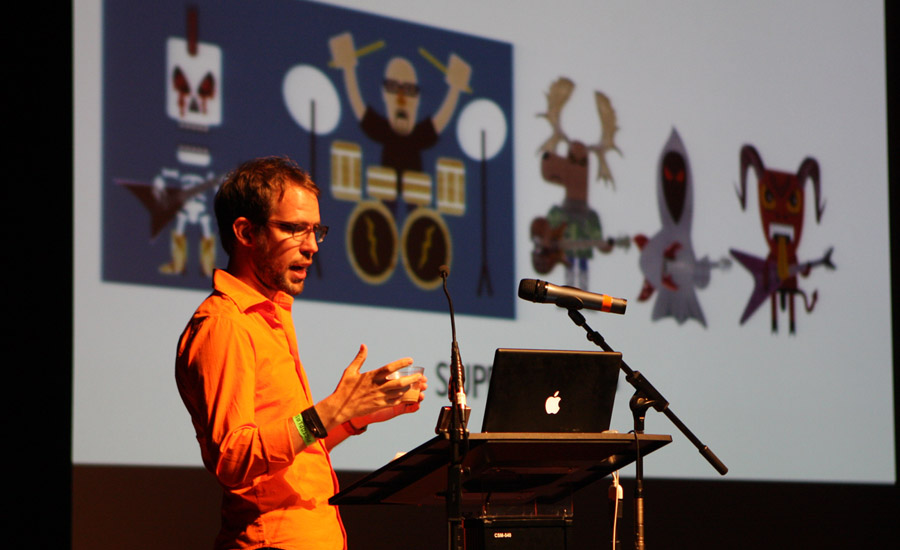 USA/ Aaron Stewart Aaron works as a designer and animation director in New York. During a visit to his childhood home in Wichita, Kansas, he re-discovered the old family photo albums. Their quirky Kodacolor aura and homey settings inspired him to recreate his past adding the friendly critters he had always longed to be surrounded […]
Pictoplasma
Conference
Speakers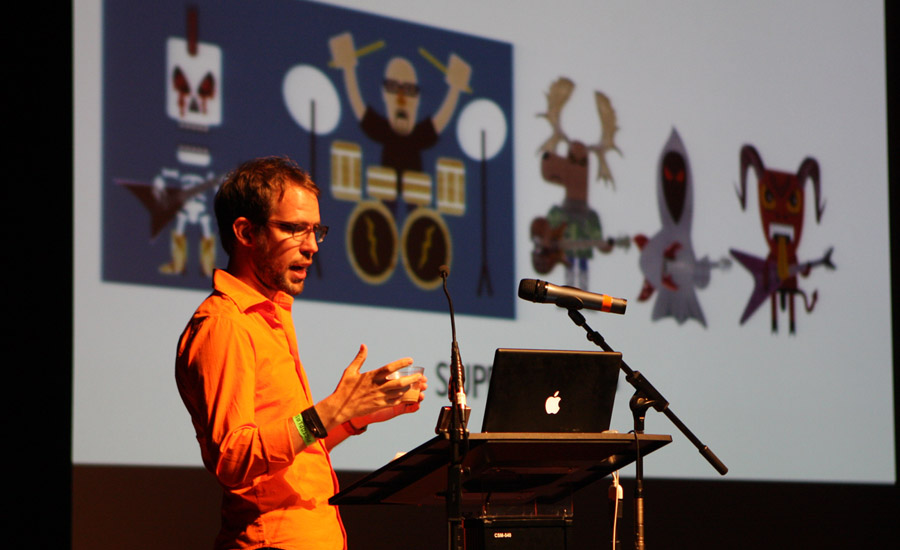 USA/ Aaron Stewart Aaron works as a designer and animation director in New York. During a visit to his childhood home in Wichita, Kansas, he re-discovered the old family photo albums. Their quirky Kodacolor aura and homey settings inspired him to recreate his past adding the friendly critters he had always longed to be surrounded […]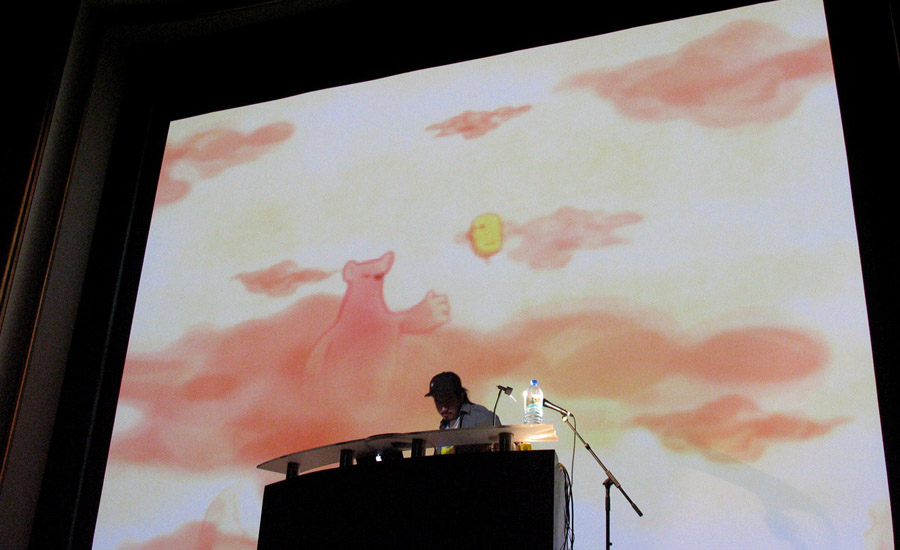 ARG/ ACAMPANTE Acampante was the director of a design firm, one of those that deal with big clients. He also founded one of the biggest design meetings in the world (www.trimarchidg.net). All of this could make him be just another young entrepreneur, but one day he left his office and started to write music, stories […]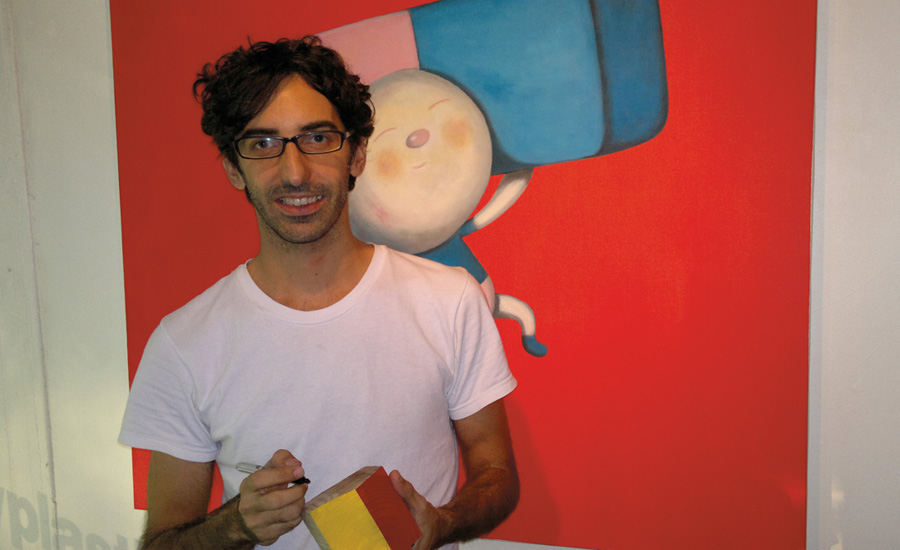 ARG/ Adrian Sonni After his studies, Argentinean animator and graphic designer Sonni was hired by FriendsWithYou, moved from Buenos Aires to Miami, and worked with clients such as Hello Kitty, MTV, or Nick Jr. Currently he resides in Brooklyn, New York, dividing his time between freelance commercial work and private art projects. In colorful and […]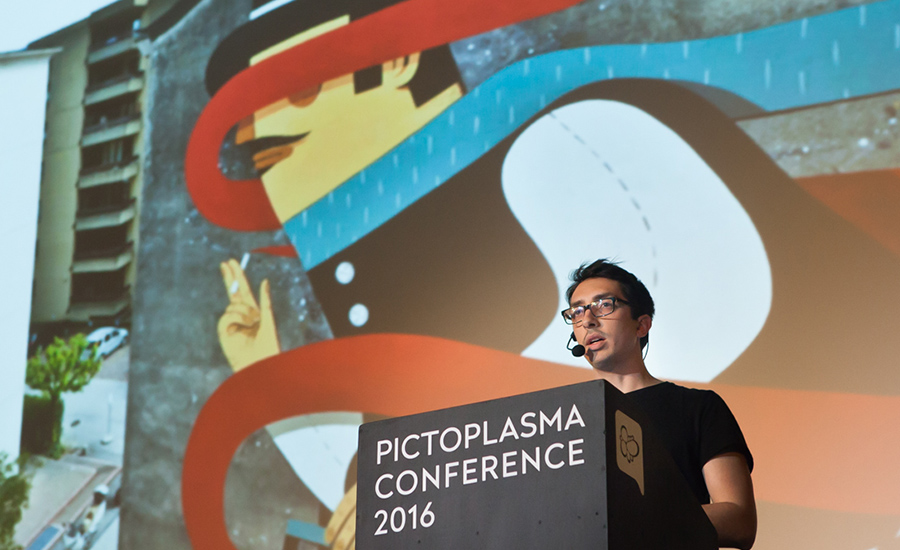 Italian artist Agostino Iacurci creates huge murals, paintings and sculptures that play with rural folklore, and oscillate between innocence and artifice, serenity and catastrophe.
UK/ AIRSIDE Airside was a London-based design company (1999-2012), working in moving image, graphic design + illustration, and digital + interactive media. The Airside people had diverse backgrounds – from fine art to programming, knitting to English literature. What started as a shared studio space by three freelancers grew into a multidisciplinary creative studio that produced outstanding, […]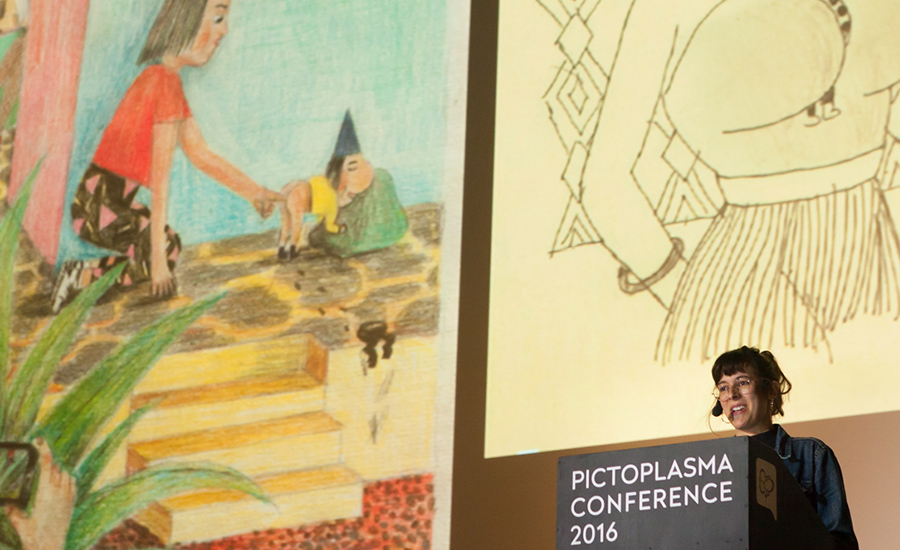 Aisha Franz has published several graphic novels, makes short comics and illustrations for various international publications and is a passionate self-publisher, moving from zinefest to zinefest with her handmade books.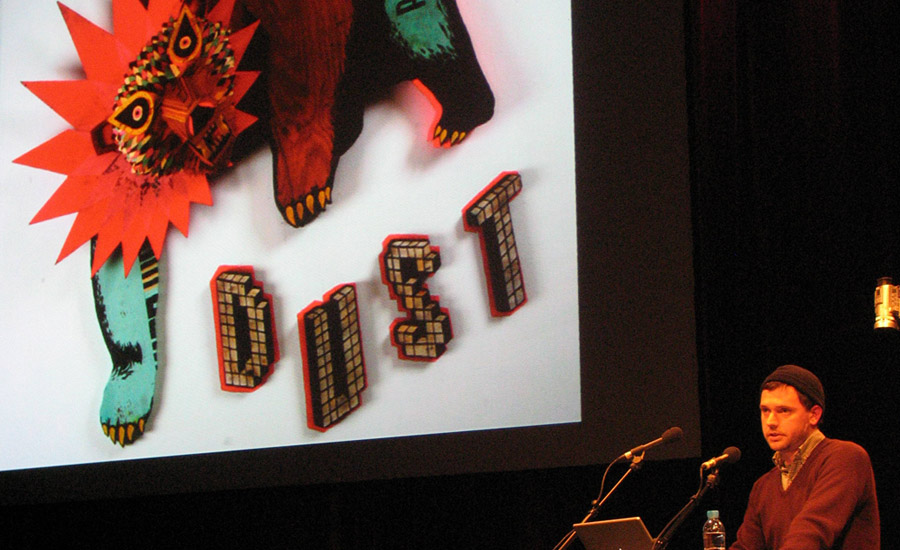 USA/ AJ FOSIK AJ Fosik creates sculptures of wood and found materials with an irresistible uncanny aura. In a process of arranging hundreds of individually cut, varnished, and painted pieces, he handcrafts artificial creatures, reduced and abstract animals with an anthropomorphic appearance. Familiar cultural icons and traditions are re-configured, confronting the viewer with cryptic symbols […]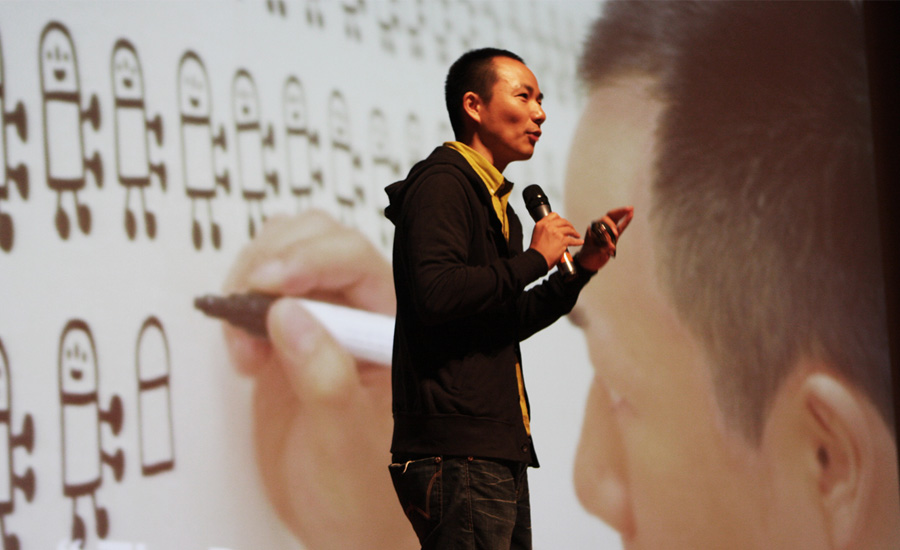 The self-declared 'drawaholic' Akinori Oishi draws faces using no more than a few dots and dashes, arranging his characters into vast, sprawling life systems that can take over entire buildings – or be reduced to typographic portraits.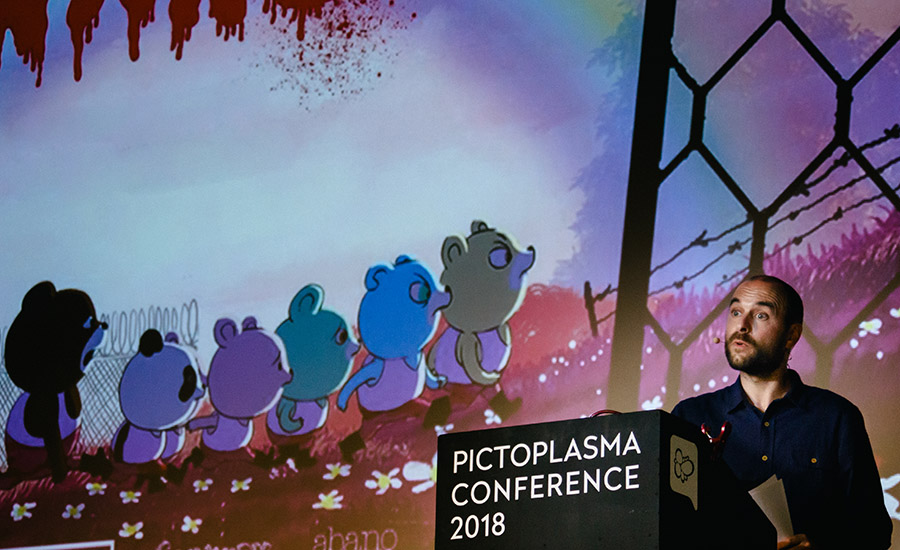 Spanish writer, animation director, illustrator, and cartoonist Alberto Vázquez shares behind-the-scenes insight on the making of his multi-award winning short films and recent feature 'Psiconautas,' based on his dark coming-of-age graphic novel of the same name.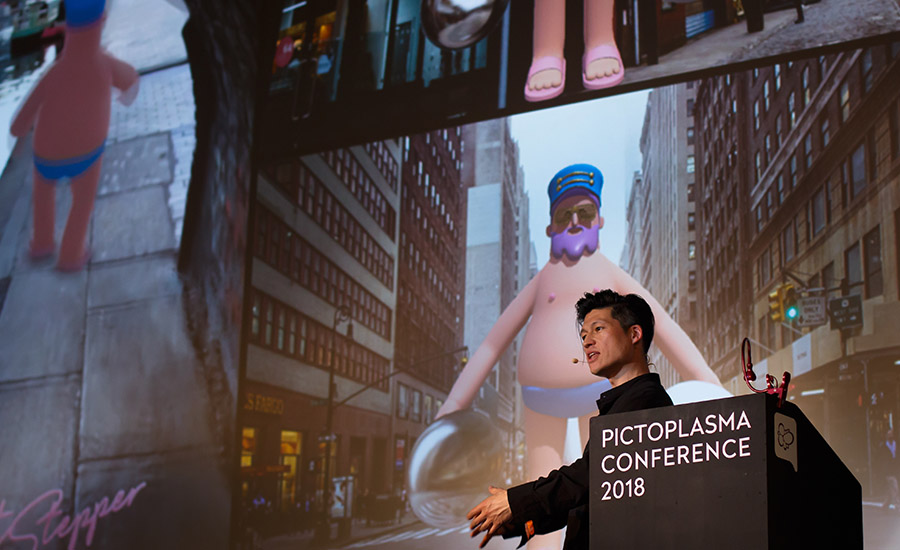 Award-winning creative director Alex Jenkins for LA and London-based Nexus Interactive Arts shares his thoughts on possibilities and limitations of interactive AR and VR projects for clients such as Google, Snapchat, or The New Yorker.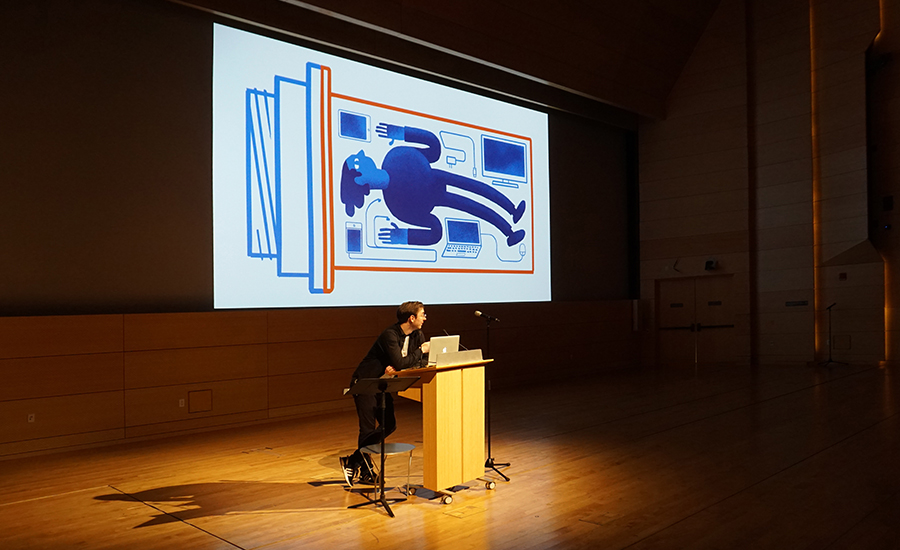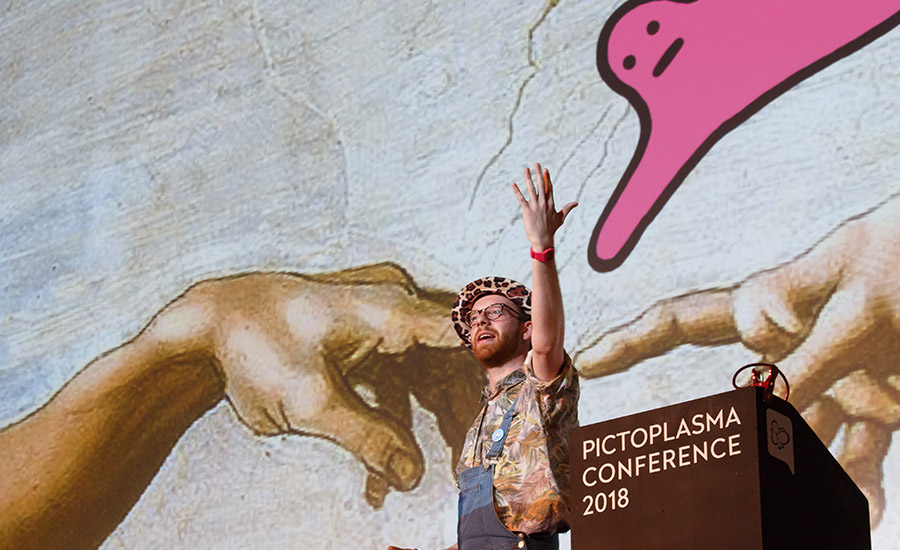 'Webcomic Name' creator Alex Norris is famed for his viral meta-gags fusing tragedy and comedy. In his talk he reflects on the frustrations of false expectations, human relationships, and the existential insignificance of everything we do—and confesses that he struggles to write a comic without an 'oh no' punchline.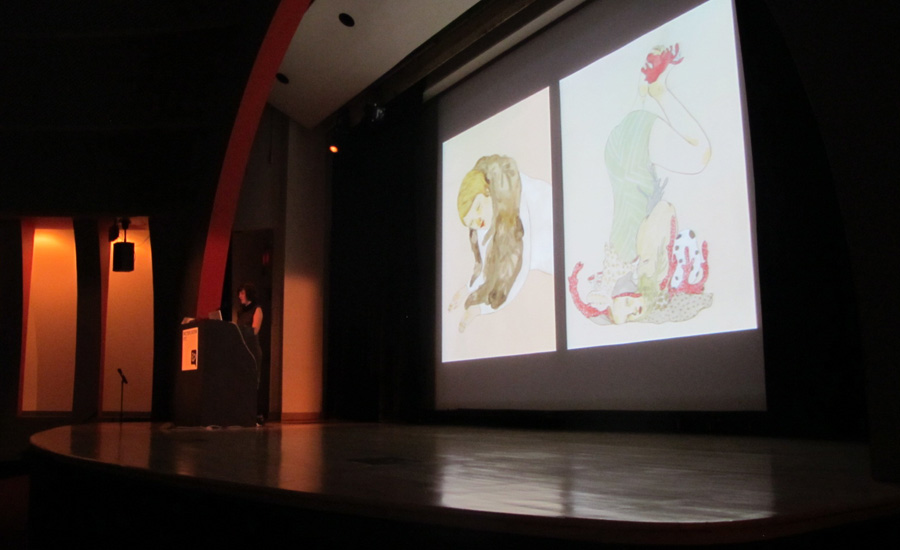 USA/ Allyson Mellberg Taylor Allyson's drawings are intimate, dreamlike portraits of herself, reminiscent of things seen in a personal journal or diary. Together with her husband Jeremy, she lives in Charlottesville, Virginia, where she makes her own ink, boiling walnuts to produce a dark brown colour, or extracting pigment from pokeberries for magenta. 2011 NYC […]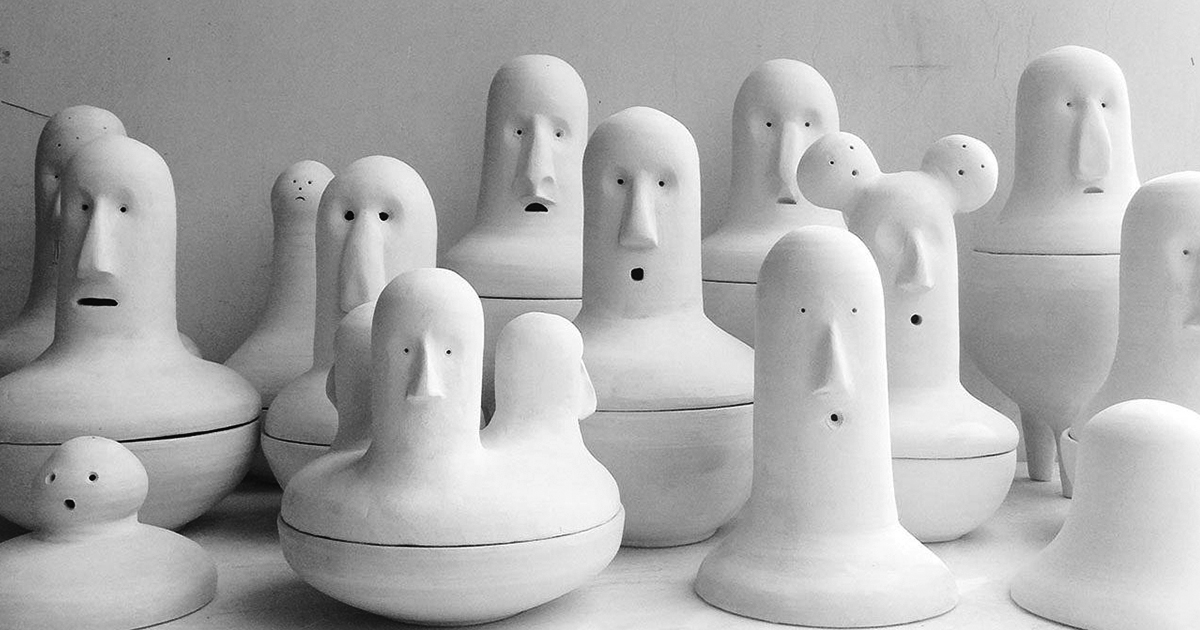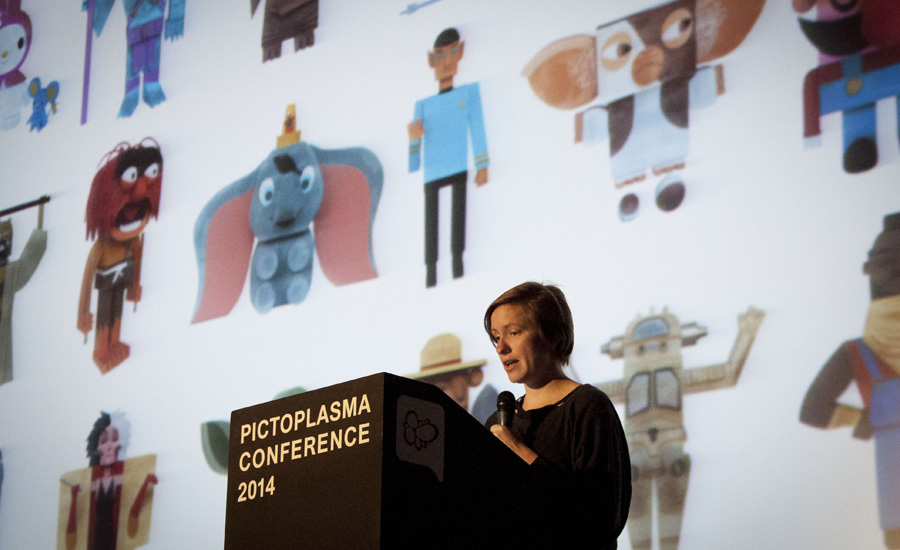 Amanda Visell gives a surprisingly brief talk on grewing up with a crazy love for vintage Disney-Musketeers, war era cartoons, a different time and her work.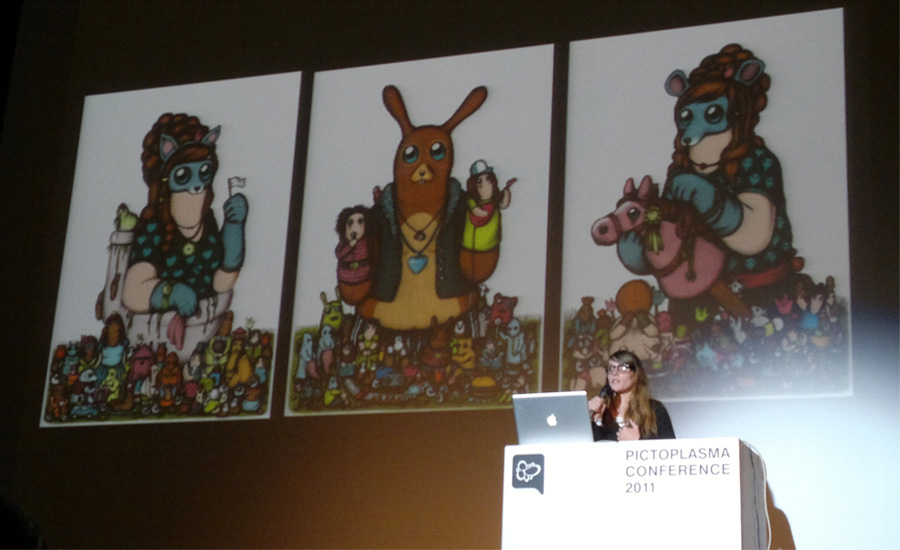 FR/ Amandine Urruty Amandine lives and works between Toulouse and Paris. Pencils and crayons are her medium of choice. Her deviant portraits of young ladies and pigs in grotesque outfits and too much make-up are the very essence of Rubenesque carnality. 2011 Paris, 2011 Berlin, 2017 NYC amandineurruty.free.fr  >>>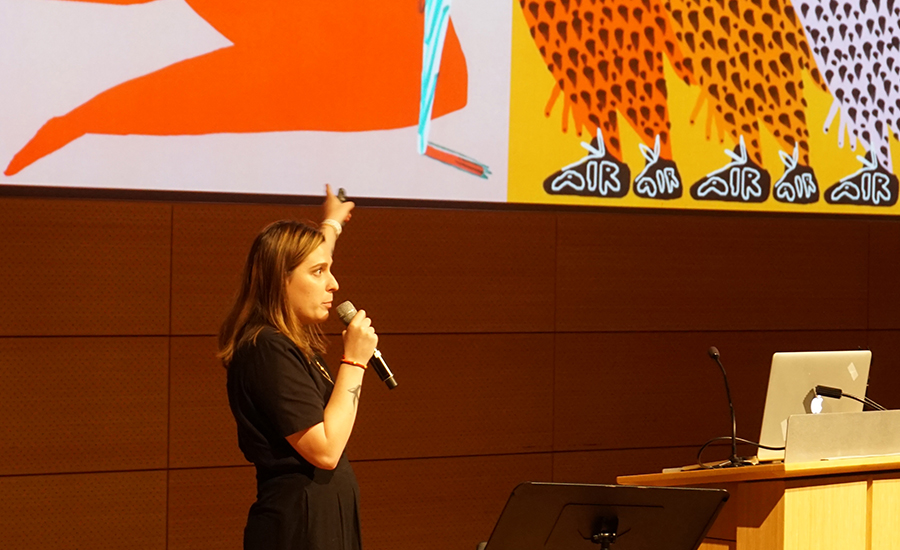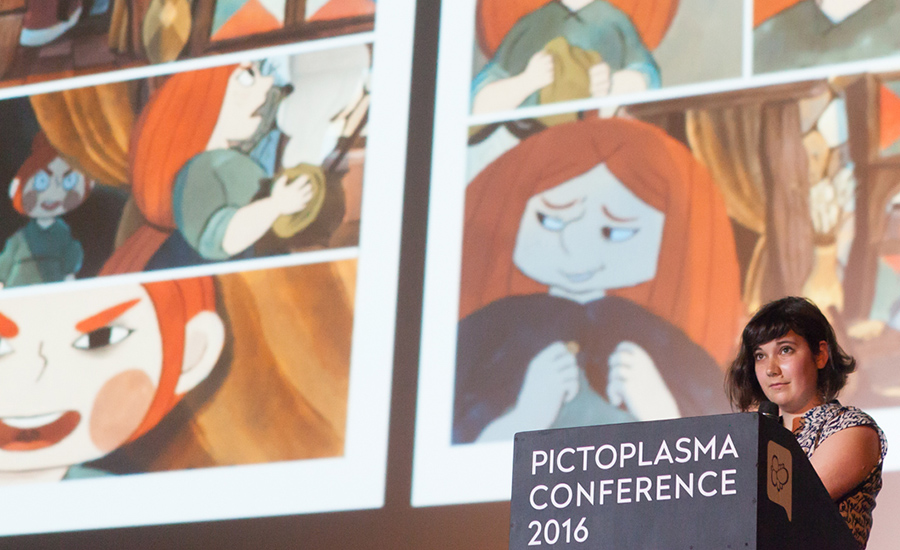 Amélie Fléchais is a illustrator and visual development artist that has released several comics and children's book. As well as exhibiting her own artwork worldwide, she produced concept art for the animation industry.
FR/ Andrea Crews With a wide array of fashion, performances, public happenings and workshops, Andrea Crews from Paris has emerged as one of the most outstanding projects at the intersection of art and fashion. In interactive happenings, she involves the public to create their own haute couture and present it on the catwalk. Simply equipped […]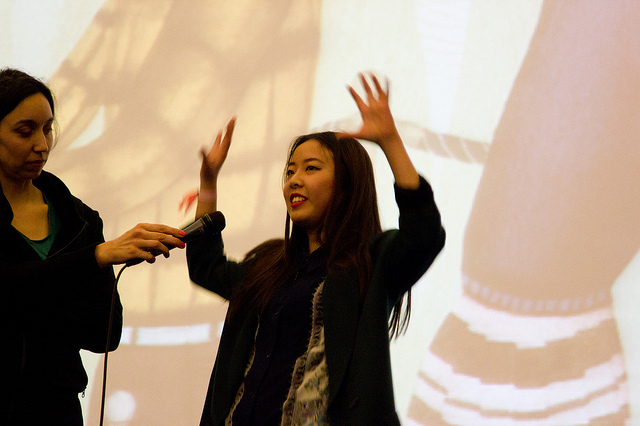 CAN/ Andrea Wan Andrea is a visual artist and illustrator born in Hong Kong and raised in Vancouver. She is currently based in Berlin where she continues to work on her a coherent body of surrealist portraits in watercolour and ink. 2013 Berlin andreawan.com  >>>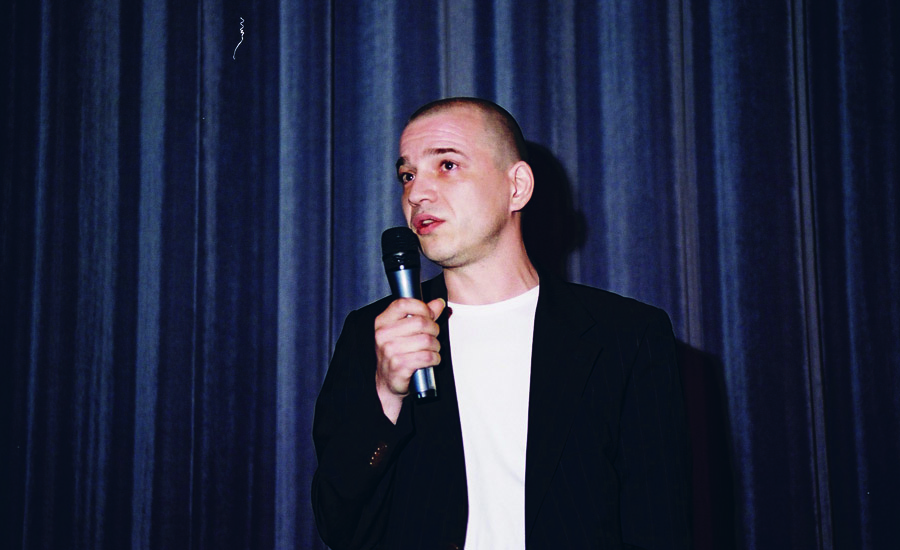 DE/ Andreas Hykade Andreas Hykade learned to draw in a Bavarian pub. His father was a frequent visitor and little Hykade was dragged along so Mother could have time to herself. The men wanted to plays cards. To keep the boy quiet they gave him some pencils and paper. He stayed quiet. The men played. […]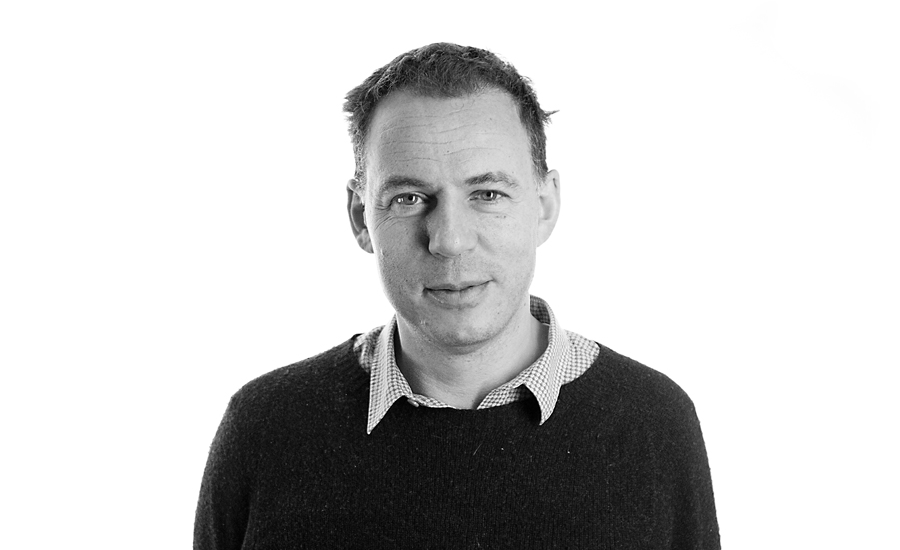 UK/ Andrew Ruhemann Passion Pictures is a leading film and animation production company which was established in 1987 by managing director and executive producer Andrew Ruhemann. 

The award winning company's highlights include the Gorillaz videos directed by Pete Candeland and Jamie Hewlett, Tim Hope's commercials for Hewlett Packard and his music videos for REM and […]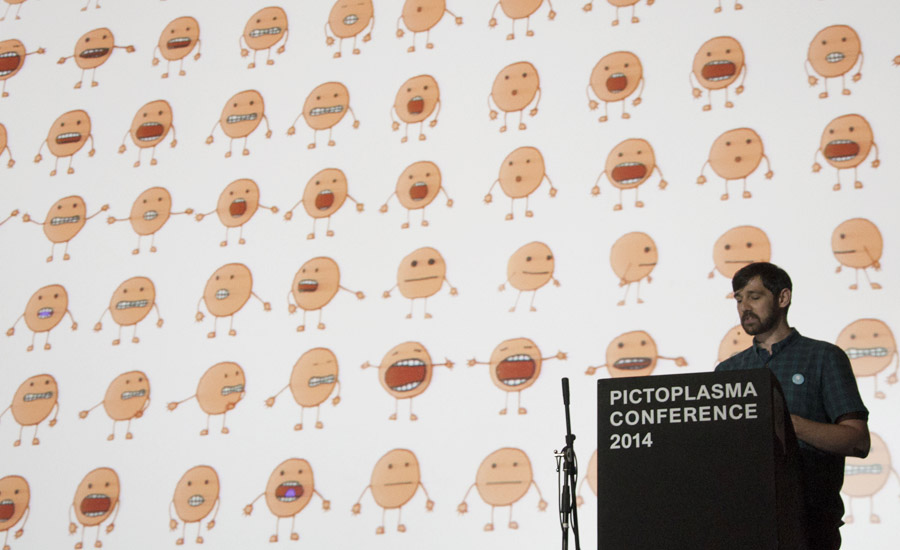 London-based animator and illustrator Andy Martin talks about his diverse work, characterized by a perfect mix of humour and hilarity. And brilliant sound!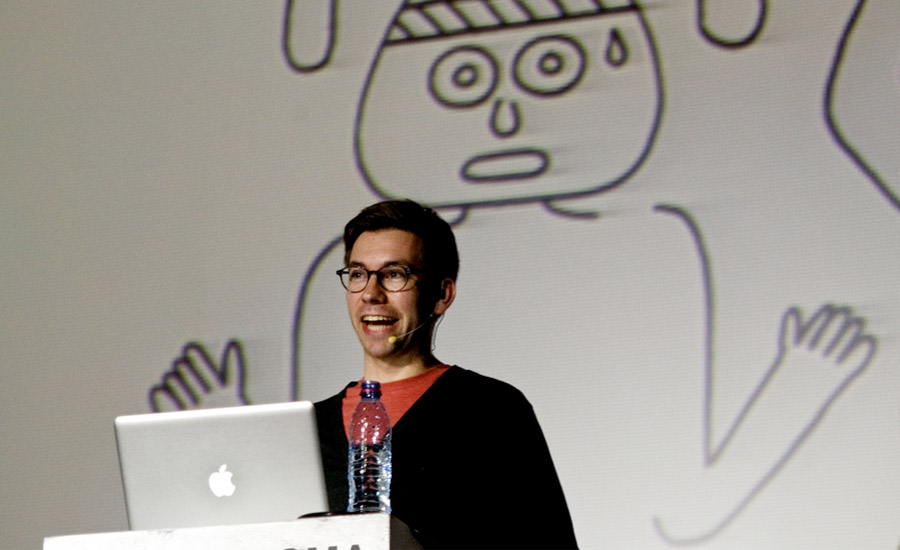 USA/ Andy Rementer Andy Rementer is a creative person based in Philadelphia, where he graduated from The University of the Arts in 2004. From 2005 to 2007 he worked for Fabrica, the Benetton research centre, while living in Treviso in northern Italy. He currently divides his time between drawing and animating, with an overwhelming output […]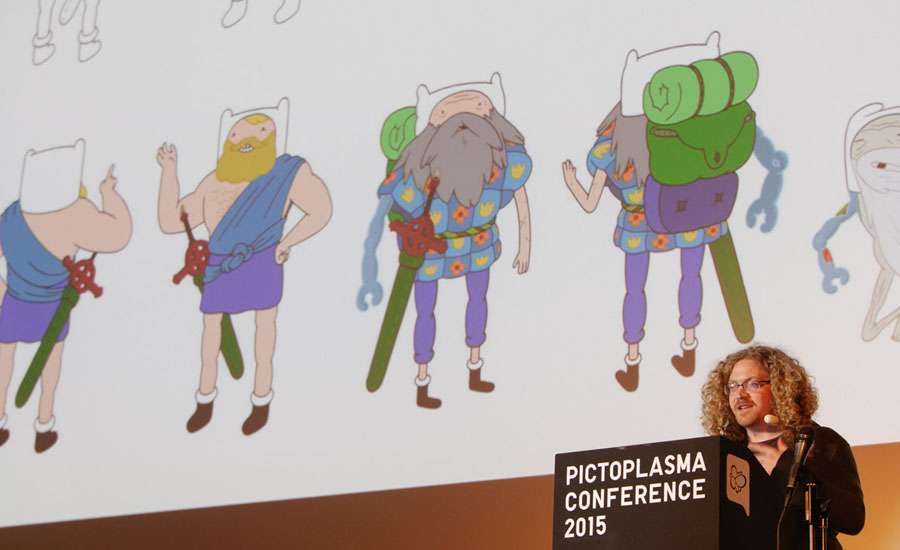 Andy Ristaino is a comic book author and Emmy Award winning character designer on Cartoon network's 'Adventure Time'. Inspired by nature – and mainly mushrooms – he spends his free time endlessly sketching and searching for new shapes and textures.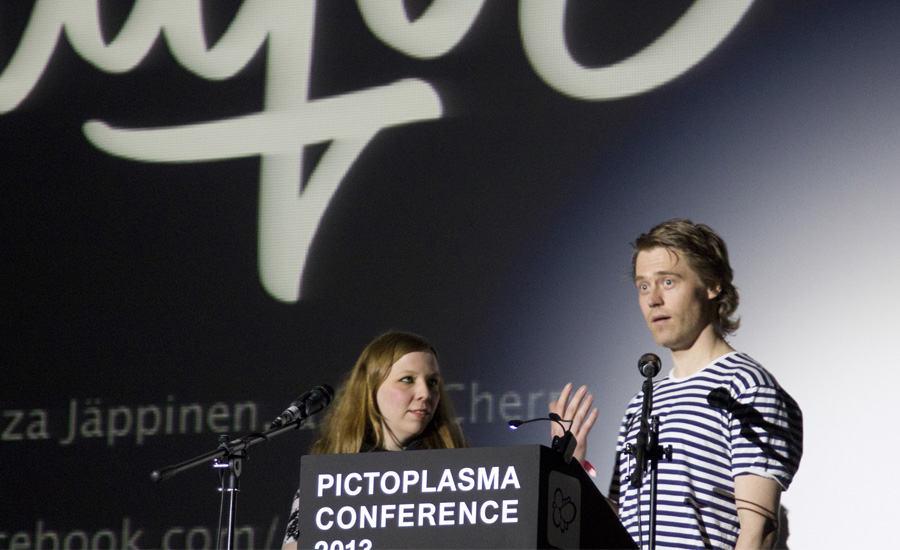 FI/ Anima Boutique Helsinki based Anima Boutique, is a production company with a five year history of creating characters, commercials, and original content. Founded by producer Anttu Harlin, director Eliza Jäppinen, animator Joonas Utti, and their partner company Anima Vitae, the company's philosophy is to cultivate a talent empowering culture in-house. Their animation, virals and […]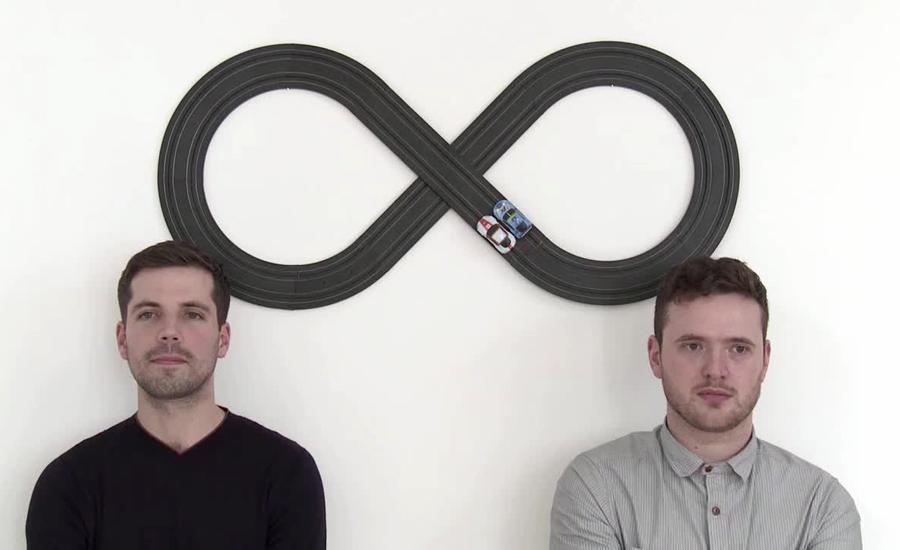 UK/ Animade Animade is a London-based animation studio that believes in simplicity as the essence of character design. Their success was propelled by a quick-fire duelling game for mobile phones. 2012 Berlin animade.tv  >>>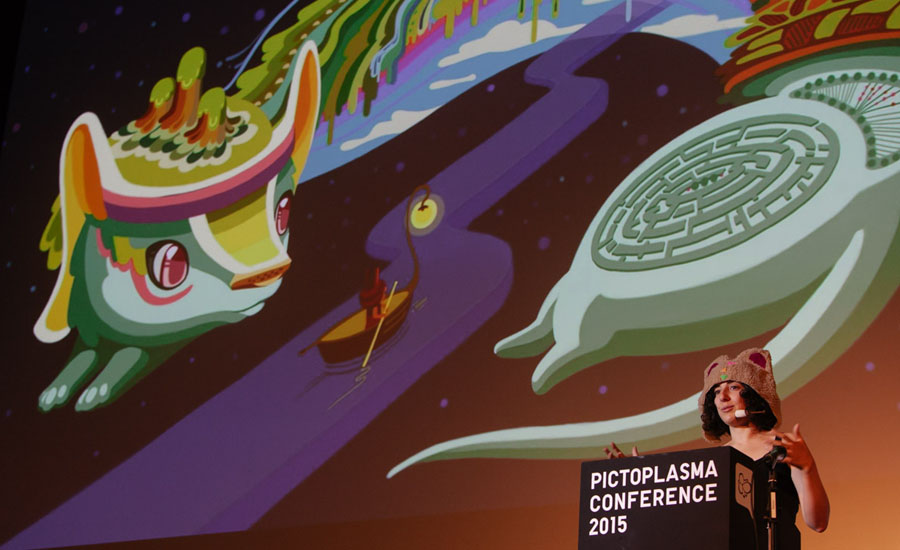 Animalitoland is the creature populated world living inside Argentinean artist Graciela Goncalves' head. While she works as a designer for animation and games, in her personal work, children and fantasy creatures pop out onto paper and murals.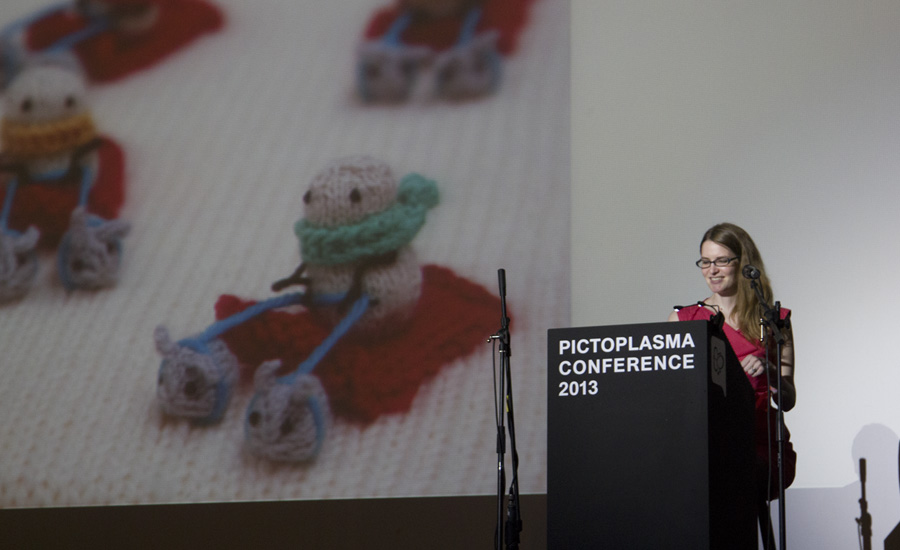 USA/ Anna Hrachovec Anna is a fibre artist living in Chicago. With her knitted characters and installations, Anna embraces familiar cultural touchstones – from everyday objects to fairytales and urban myths – twisting them with playfulness and a few well placed stitches. Her website and pattern books have inspired knitters worldwide. 2012 NYC, 2013 Berlin […]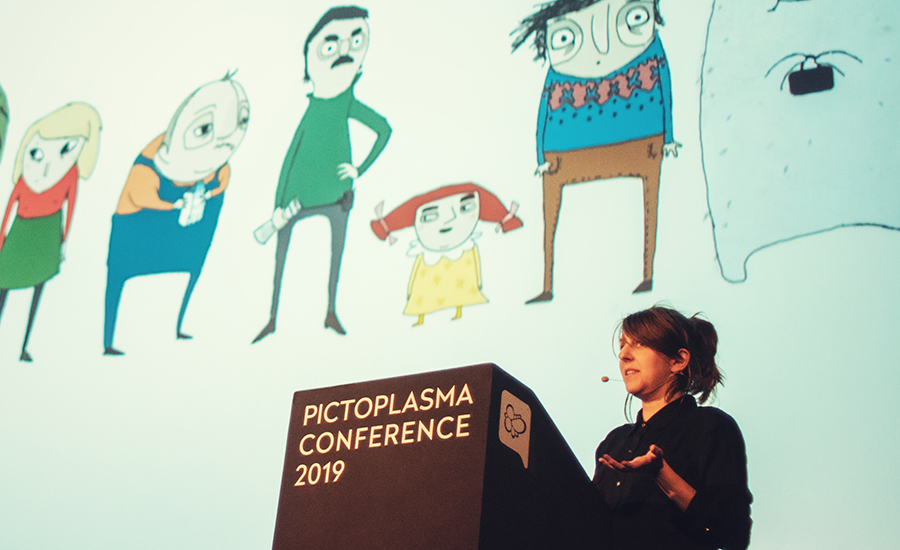 33'46'', 1080p mp4 (H.264), 256MB
Anna Mantzaris is a multi-award winning Swedish animation director based in London. Working in stop motion and felt puppets, her work is often character-driven and mixes humor and melancholy. Anna is represented by Passion Studios, where she directs various types of commercials and commissions, most recently a Christmas advert for Greenpeace.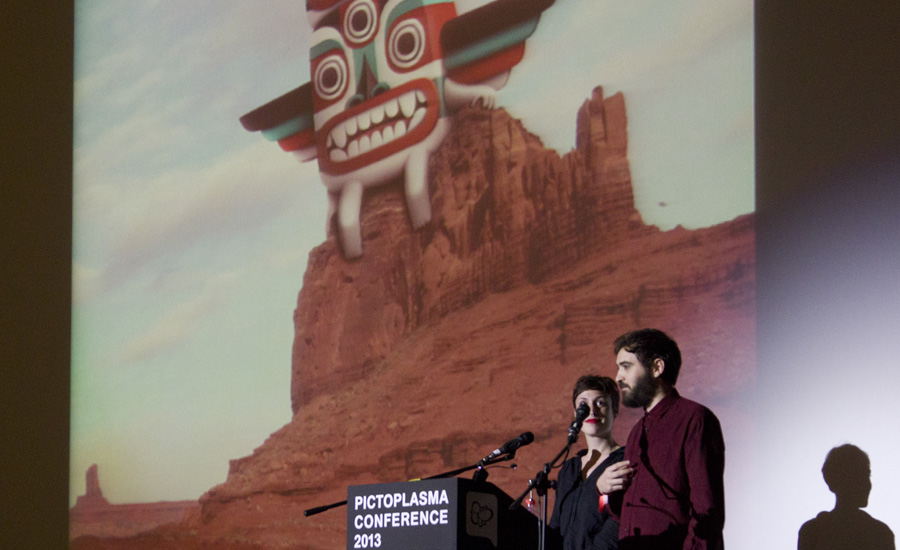 ES/ Bakea Juan Carlos Paz is a Spanish illustrator and sculptor who mixes digital design, illustration and photography to create original, character-driven work. Bakea is his expanding pop-infused natural history museum, populated by three-eyed monsters and pastel taxidermy. 2013 Berlin bakea.tumblr.com/  >>>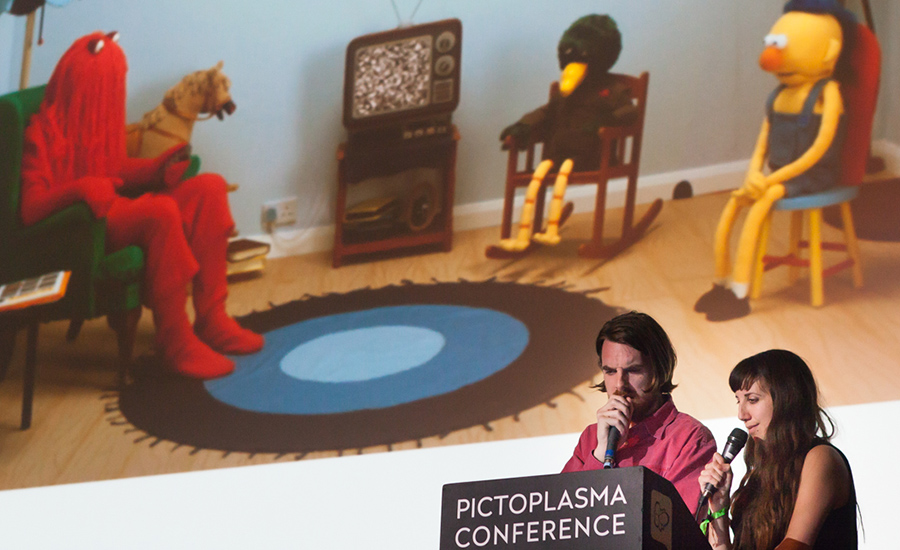 Becky & Joe are Becky Sloan and Joseph Pelling—directors on a mission to make the world more fun. Their immensely viral 'Don't Hug Me I'm Scared' series takes the conventions of children's television into new and nightmarish territory.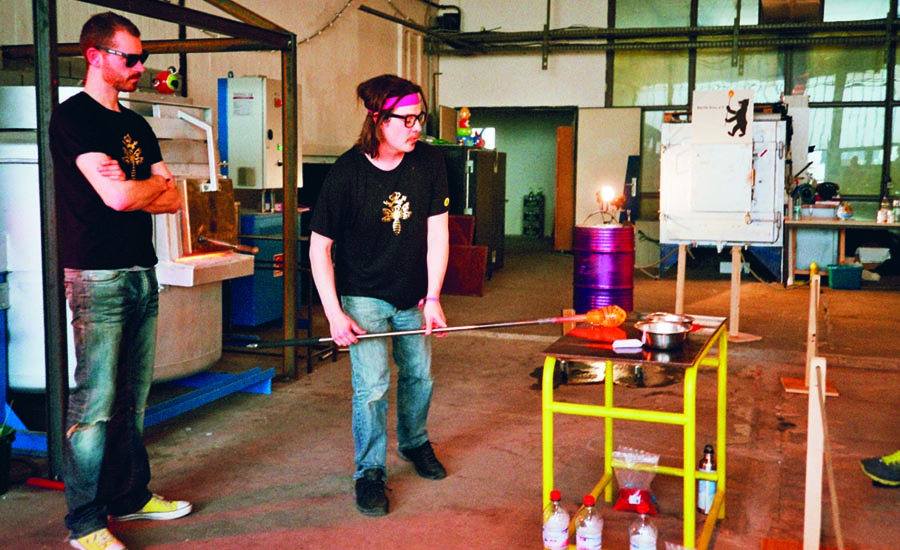 CAN/ Bee Kingdom The four Canadian artists behind Bee Kingdom have established a unique identity combining glass blowing with contemporary character design. Developing their individual signatures, the nature of their work demands ongoing collaboration in their studios in Calgary and Berlin. 2012 Berlin beekingdom.ca  >>>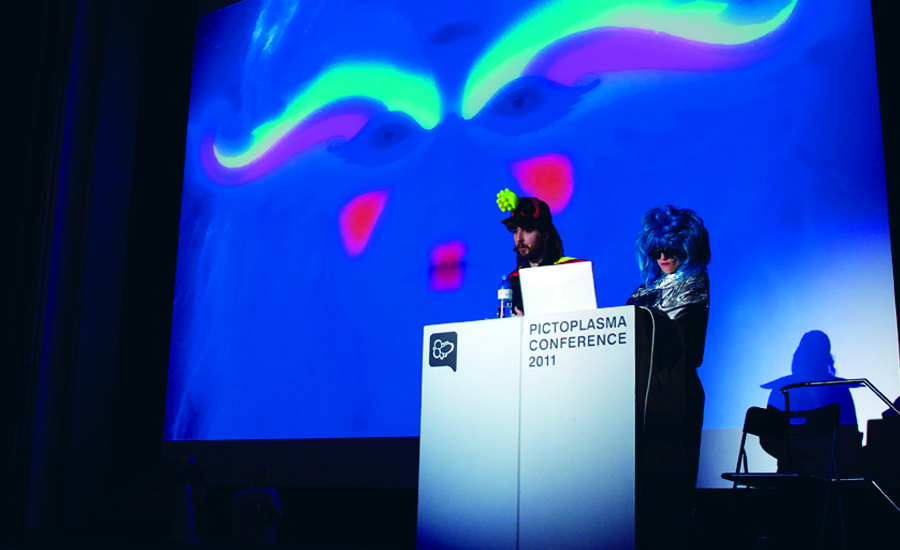 FR/CH/ Ben & Julia Ben & Julia create colourful work, mixing animation, watercolour and drawings, live footage and puppetry. They have a soft spot for nature, forests and fungi in particular, and work for commercials, virals and music videos. Based in Berlin, they continue to develop the mythology of Kaluk, a dog that becomes king […]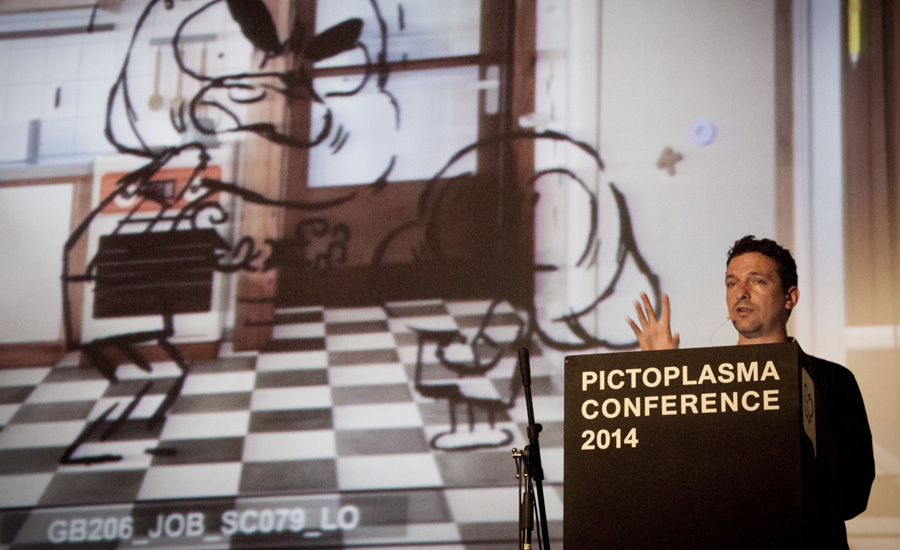 French-born animator, writer, and producer Ben Bocquelet talks us through all development stages of one The Amazing World of Gumball episode.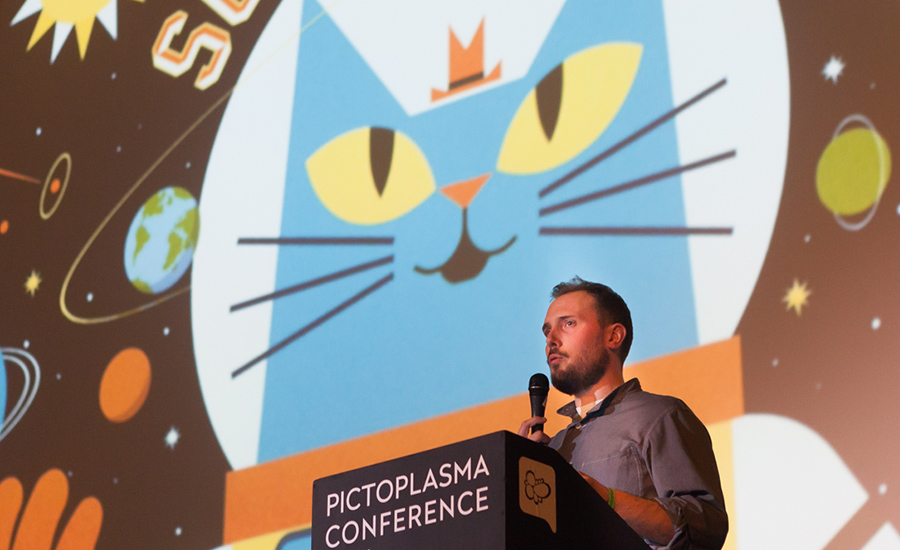 Ben Newman's distinct aesthetic fusing bold shapes, bright colours and playful characters has been described as 'bauhaus fuzzy felt.' He spends most of his time collaborating on the 'Professor Astro Cat' children's books with the scientist Dr Dominic Walliman.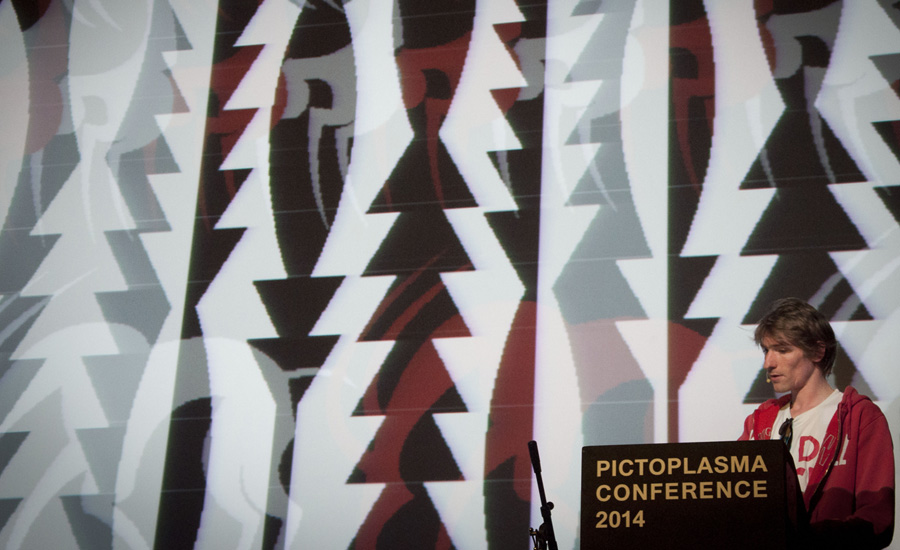 Benjamin Van Oost, co-founder of TOYKYO and art director/sculptor at CASE STUDYO, talks about his passion for spreading happiness by producing beautiful objects of desire.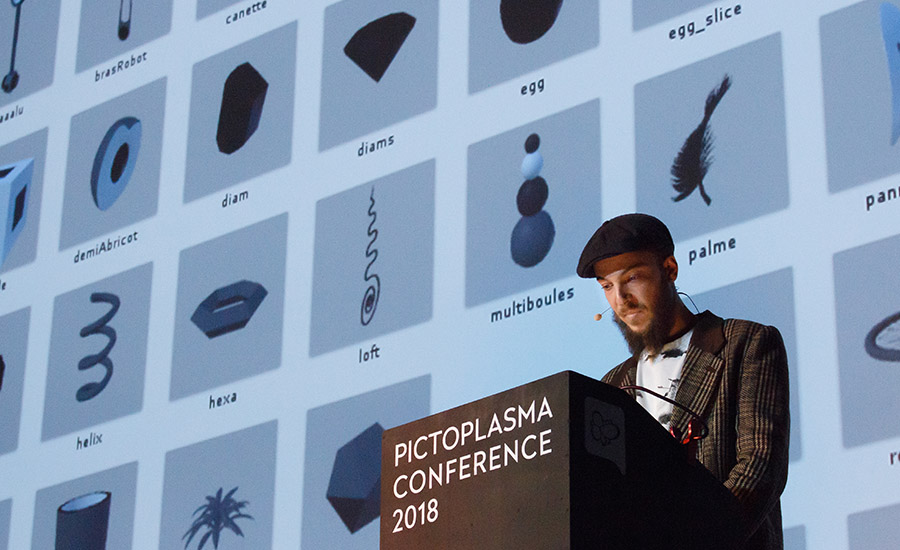 Benjamin Vedrenne, known as GLKT, introduces us to his personal work revolving around digital experimentation, procedural generation, computer errors, glitch aesthetics, and the intersection of natural and artificial intelligence. He also loves playing with emerging systems, and has a bunch of Indie game recommendations.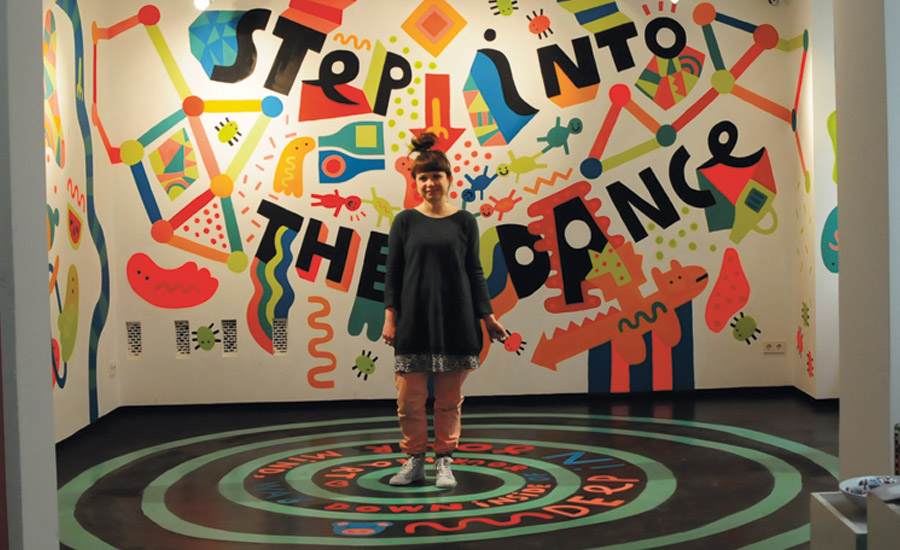 UK/ Billy aka Alex Godwin Billy has a passion for colour and communicates a visual punch that will make anyone break into a smile. Working both in her studio and on the streets, she spends a lot of her time on the road between London, Berlin and South Africa. 2013 Berlin billyandalex.com  >>>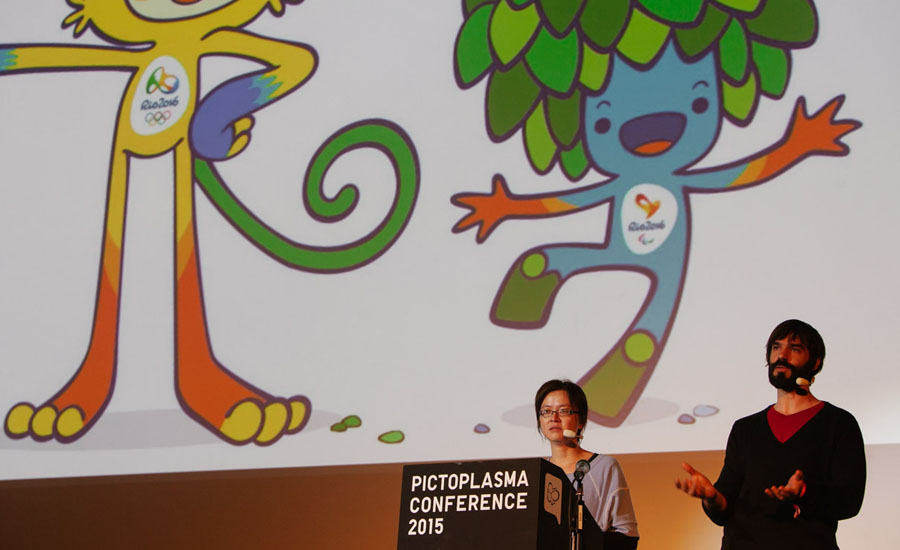 Luciana Eguti and Paulo Muppet founded Birdo with two computers and a fax machine back in 2005 and have created the Olympic and Paralympic Mascots for Rio 2016.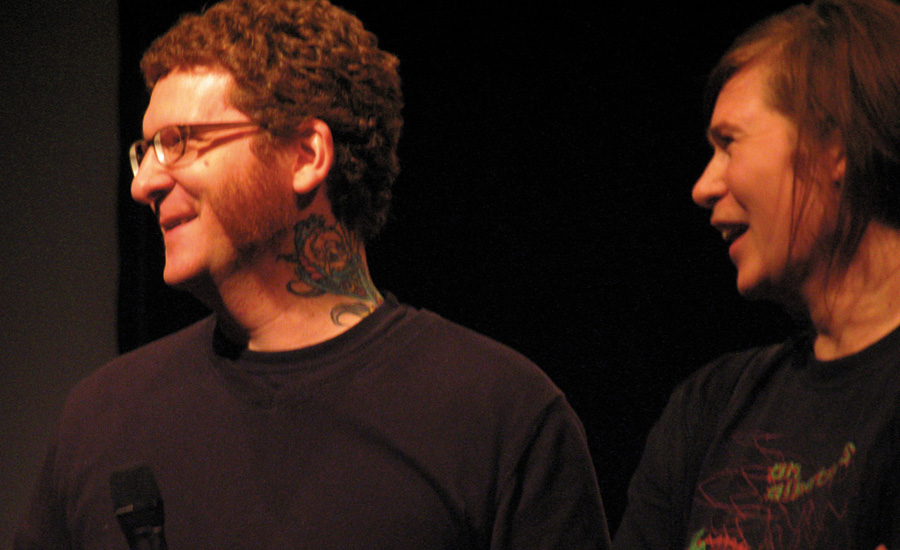 DE/ Bongoût Anna Hellsgård and Christian 'Meeloo' Gfeller are the brains behind Bongout, a graphic design studio which runs its own silkscreen workshop and gallery in Berlin. They produce handmade limited edition books and other multiples in close collaboration with artists. Joined by Kottie Paloma from San Francisco, who handcrafts his 'Books on Tape', they […]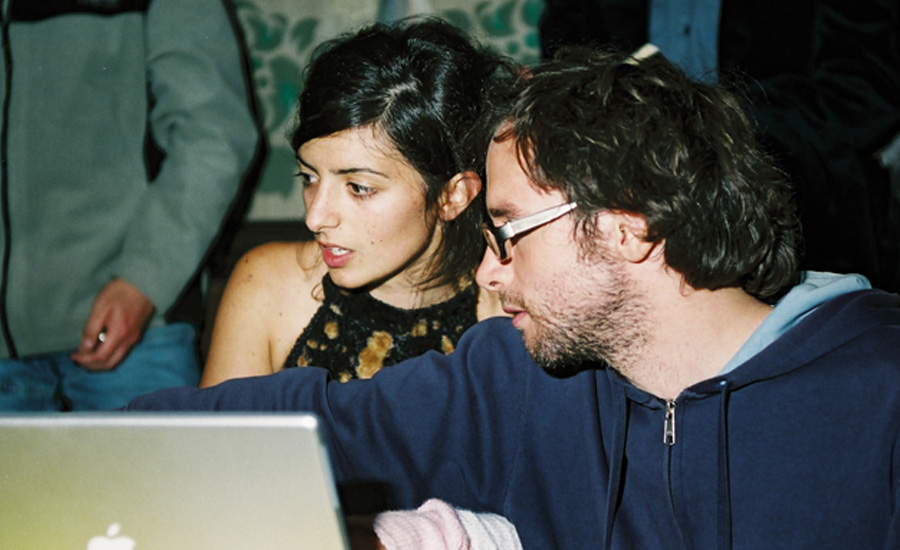 DE/ Boris Hoppek Based in Barcelona, in the early 1990s Boris spearheaded the introduction of figurative elements into graffiti. His Bimbo character evolved from the golliwog, a cuddly racist throwback to colonial times and minstrel shows. Boris took it to a level of abstraction that allowed him to address explicit political themes such as immigration, […]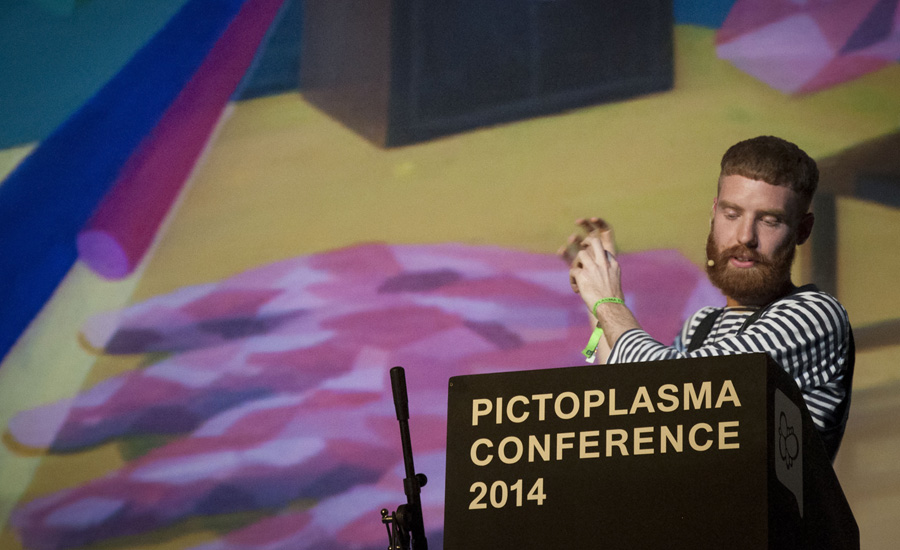 Crude style and vivid colours are the trademark of Brecht Vandenbroucke's work, which comments on modern life in all its facets with a perfect mix of surrealism and absurdist humour.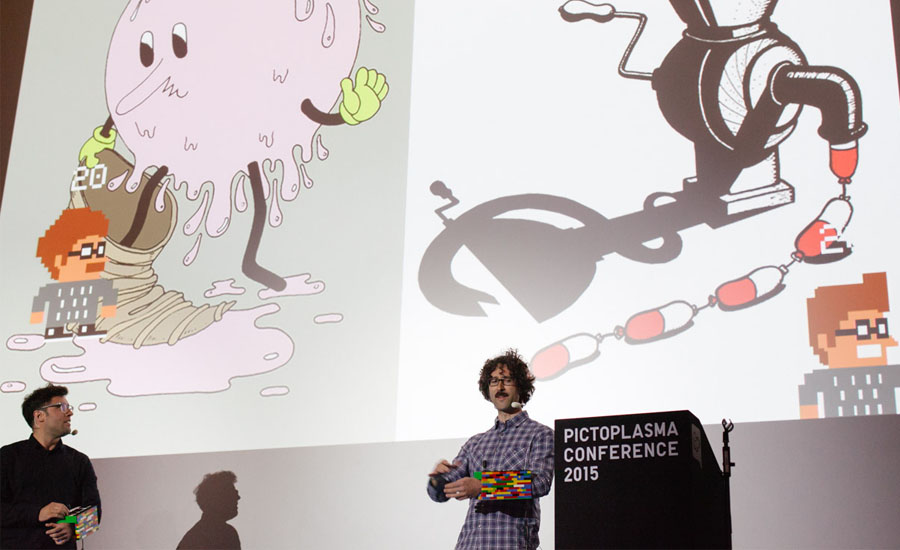 Barcelona based Brosmind are famed for their playful and optimistic style. While their commercial work has been internationally awarded, their personal universe is not understood without seeing their performative presentation! (Stage camera only)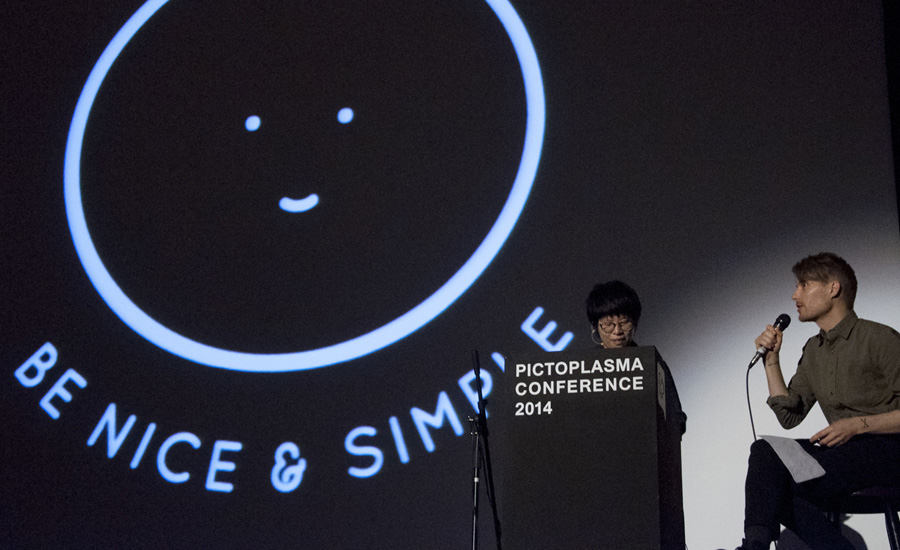 Bubi Au Yeung believes in simplicity. She has created numerous characters, such as Treeson, an iconic favourite with fans around the world.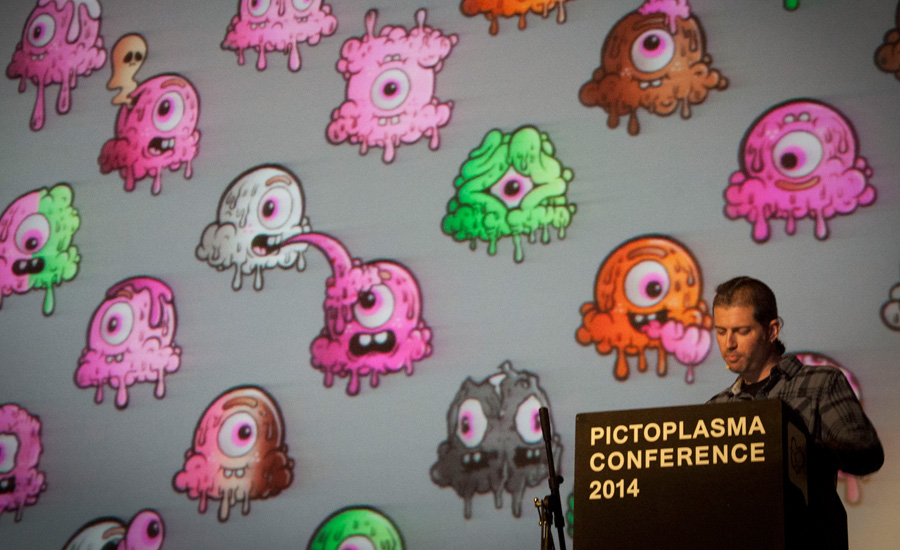 Ice cream lover Buff Monster explains his art dominated by happy characters living in brightly coloured bubbly landscapes.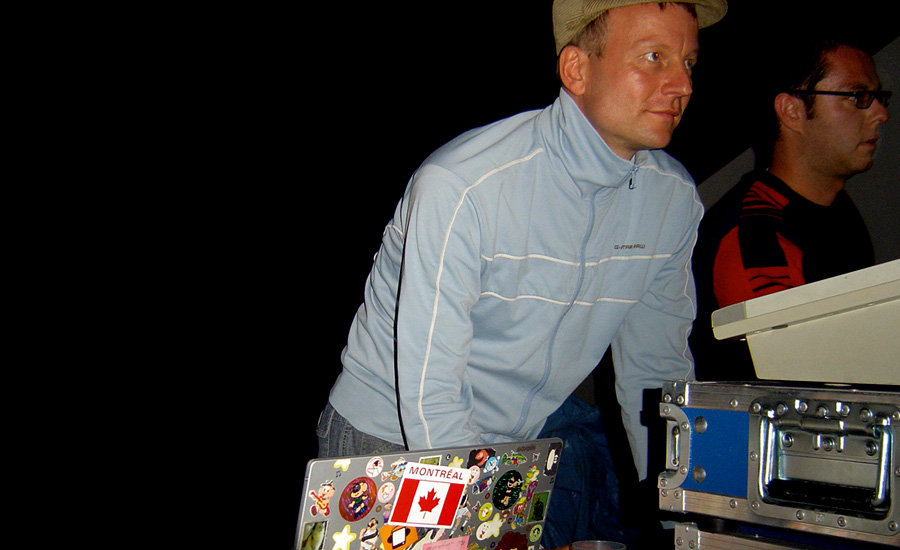 CH/ Büro Destruct Having worked as a group for twenty years, the Swiss graphic designers based in Bern were at the forefront of reduced figurative digital design at the turn of the millennium. Their super minimal, geometric characters are infused with their typographic font designs. 2004 Berlin burodestruct.net  >>>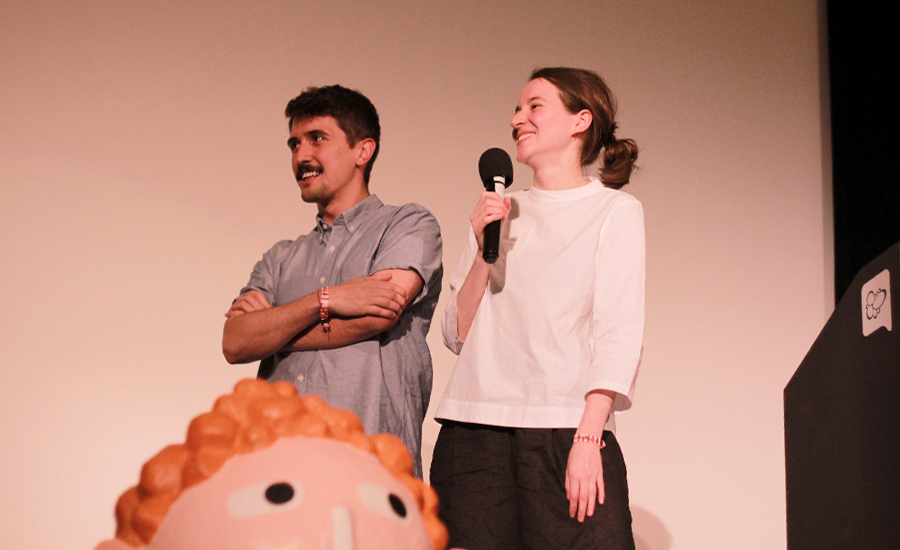 27'47'', 1080p mp4 (H.264), 243MB
Cabeza Patata is the artistic duo of English craftswoman and illustrator Katie Menzies, and Spanish 3D artist and animator Abel Reverter. They create joyful and diverse characters who emanate strength, in an ongoing exploration of diversity. With their bold colors and lollypop heads, these characters spring up everywhere from street murals in Barcelona to 3D animations for the Royal Society for the Arts.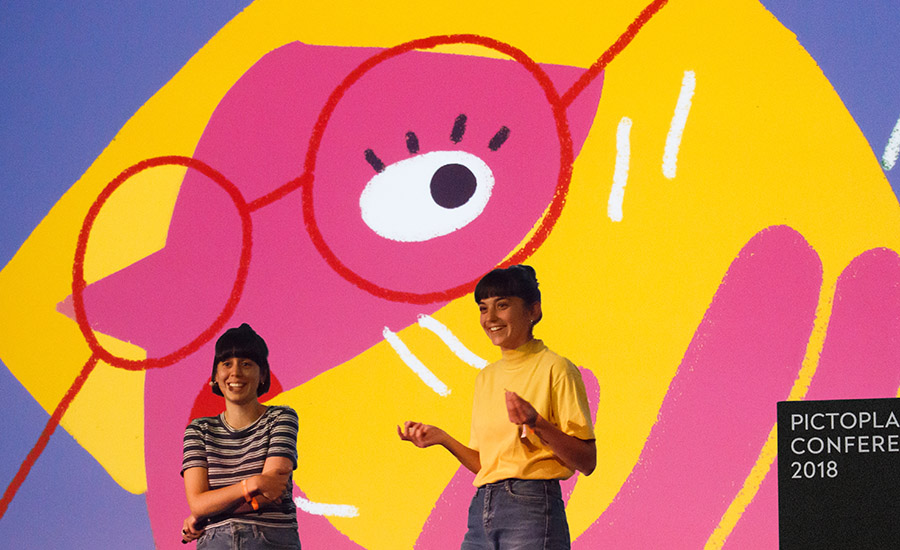 The Cachetejack universe is teeming with light hearted color, energy and humor —always with a quirky twist on everyday situations. The Illustrator duo made up of Nuria Bellver and Raquel Fanjul take the stage to share how much work lays behind their seemingly easy and engaging analogue drawings and paintings.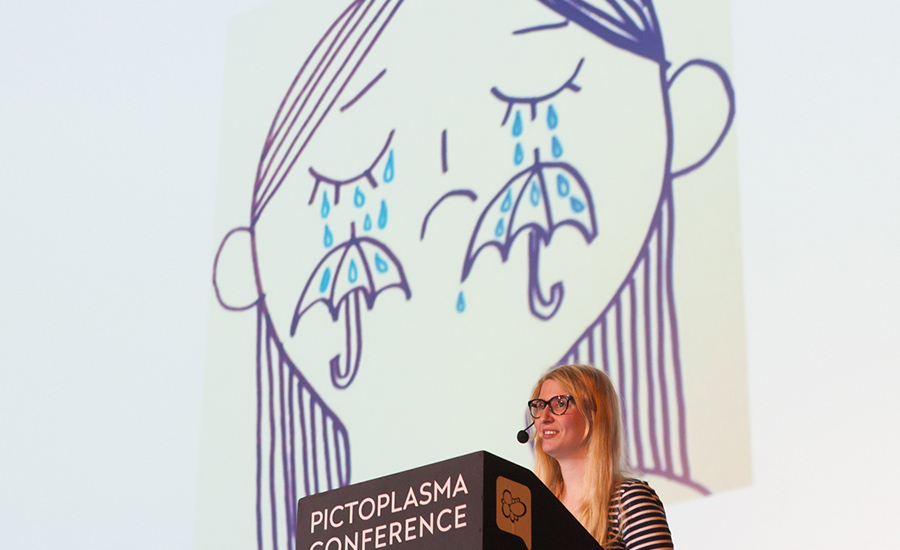 Cécile Dormeau uses simple bold lines and bright colors to create illustrations and GIFs that explore body image and everyday issues faced by women.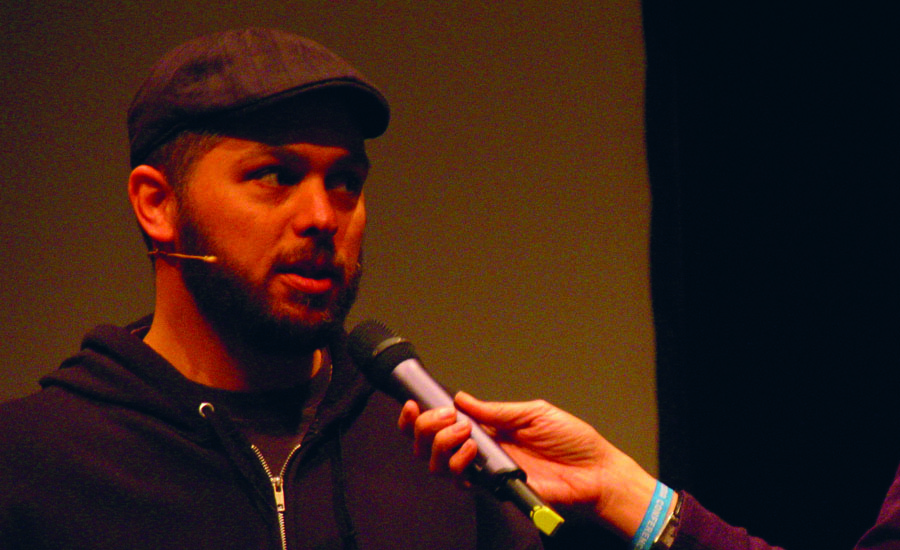 MX/ Charles Glaubitz The Tijuana-based artist makes drawings and paintings that often reference the archetypical end battle between good and evil, with characters that draw on mythology, traditional Mexican and popular culture. 2009 Berlin mrglaubitz.com  >>>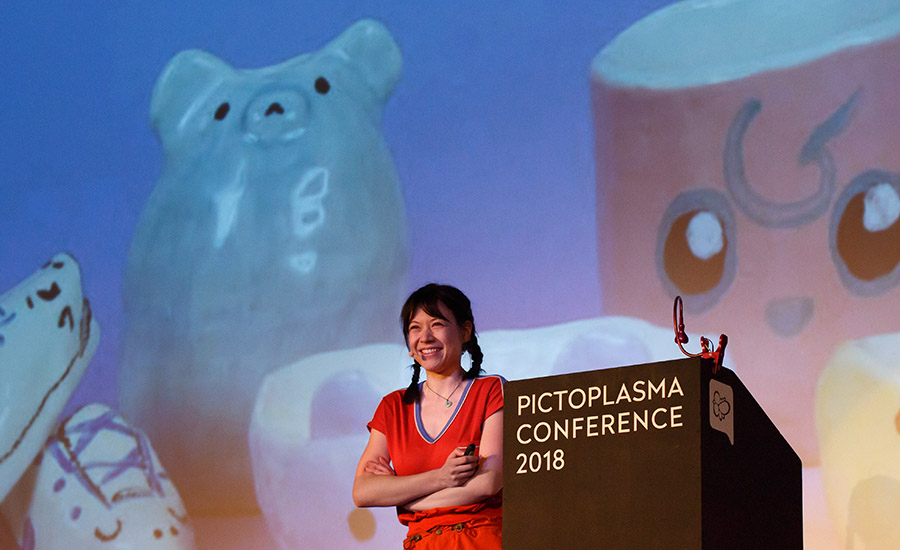 Upcoming artist and illustrator Charlotte Mei presents her diverse body of work, from paintings and ceramics to animation, characterized by a bold and playful use of color, form, gestural mark-making—and character.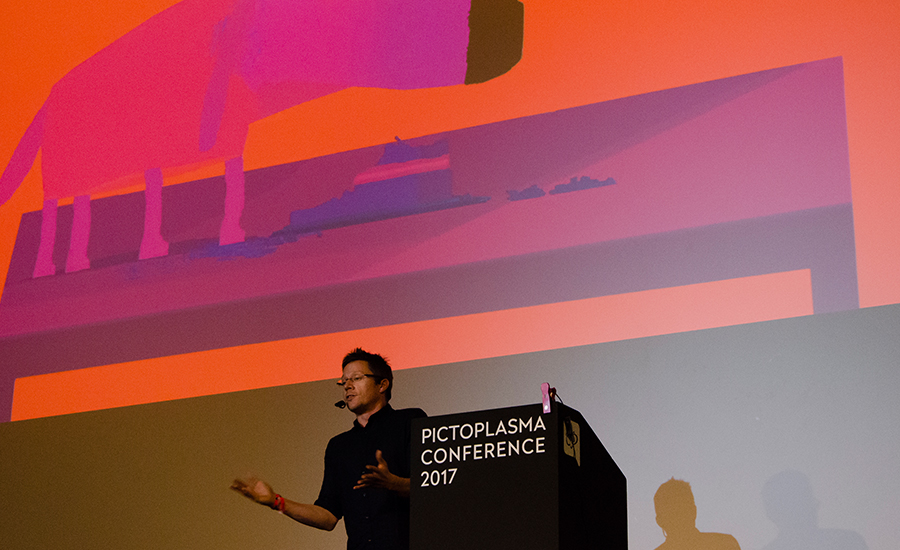 Chris Haughton, Irish illustrator and author of best selling children's books such as 'A Bit Lost,' 'Oh No George!' and 'Goodnight Everyone,' shares his struggle as a writer to find the right word(s), how to come up with a perfect color palette, and his deep commitment to connecting design with fair trade.
ARG/ Christian Montenegro Christian works as illustrator in Buenos Aires who is strongly influenced by early 20th century avant-garde art, and particularly Expressionism and Dadaism. His digital illustrations often incorporate the texture of woodblock prints, featuring archetypal characters such as witches or magicians. 2004 Berlin christianmontenegro.com.ar  >>>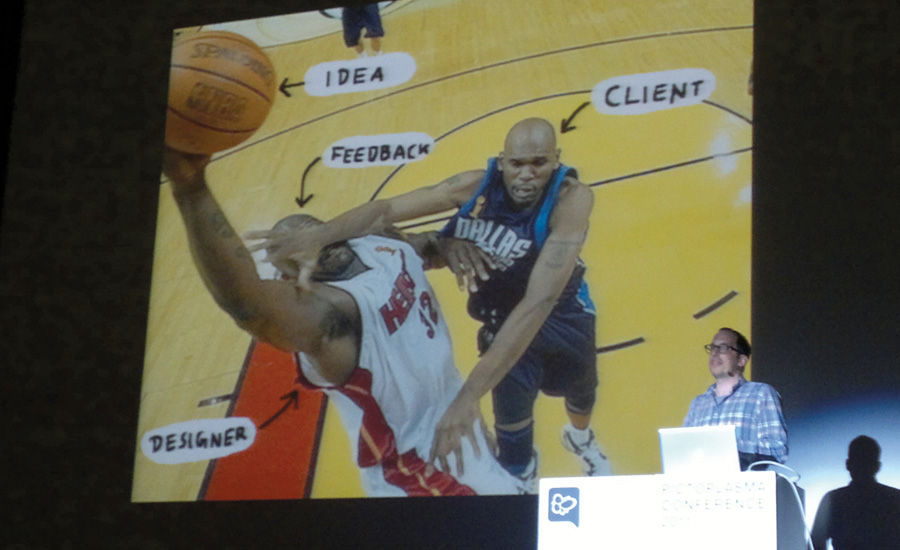 DE/ Christoph Niemann Christoph Niemann is an illustrator, graphic designer, and (co)author of several books. After his studies in Germany he moved to New York in 1997, where he lived for 11 years before coming to Berlin.His work has appeared on the covers of The New Yorker, Atlantic Monthly, and The New York Times Magazine, […]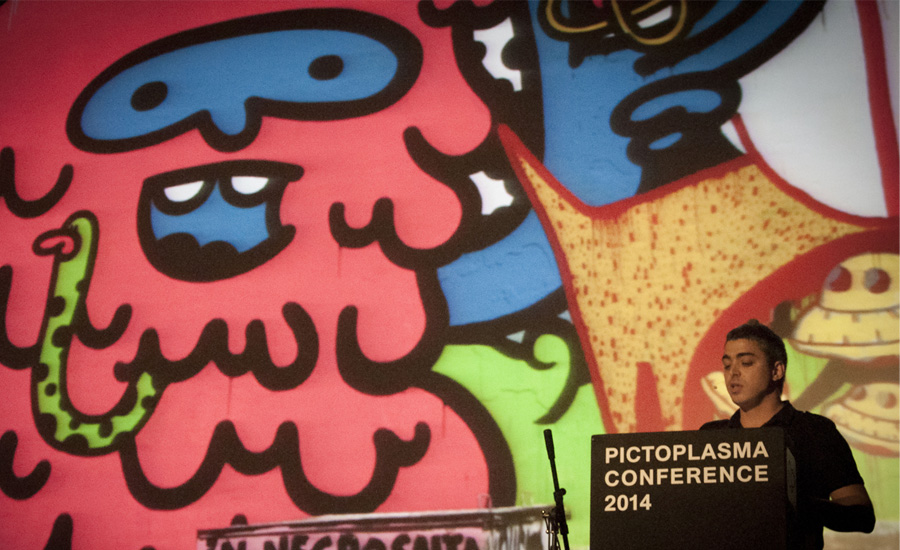 DOMA Collective founding member CHU, talks about his personal work, characterised by curved shapes and the creation of geometric-abstract universes.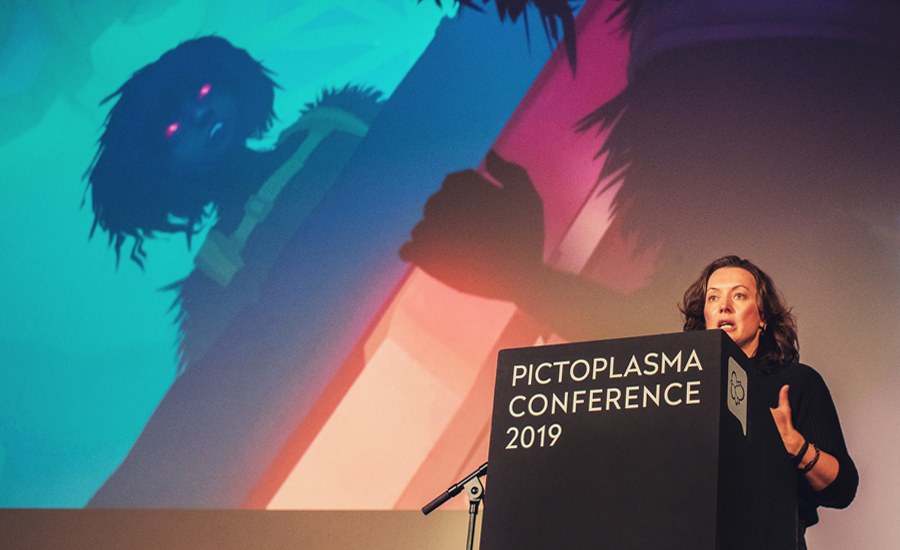 25'37'', 1080p mp4 (H.264), 192MB
Cornelia Geppert is CEO and creative head of Jo-Mei Games, where she is about to release her own adventure video game: In Sea of Solitude a young woman named Kay explores an abandoned, submerged city to find out why she has turned into a monster. Cornelia describes the project as her most personal and artistic to date, leading her to probe her own fears and emotions.
After moving to New York in 2007, Craig started his daily blog Darcel Disappoints, a reflection on the highs and – especially – lows of big city life.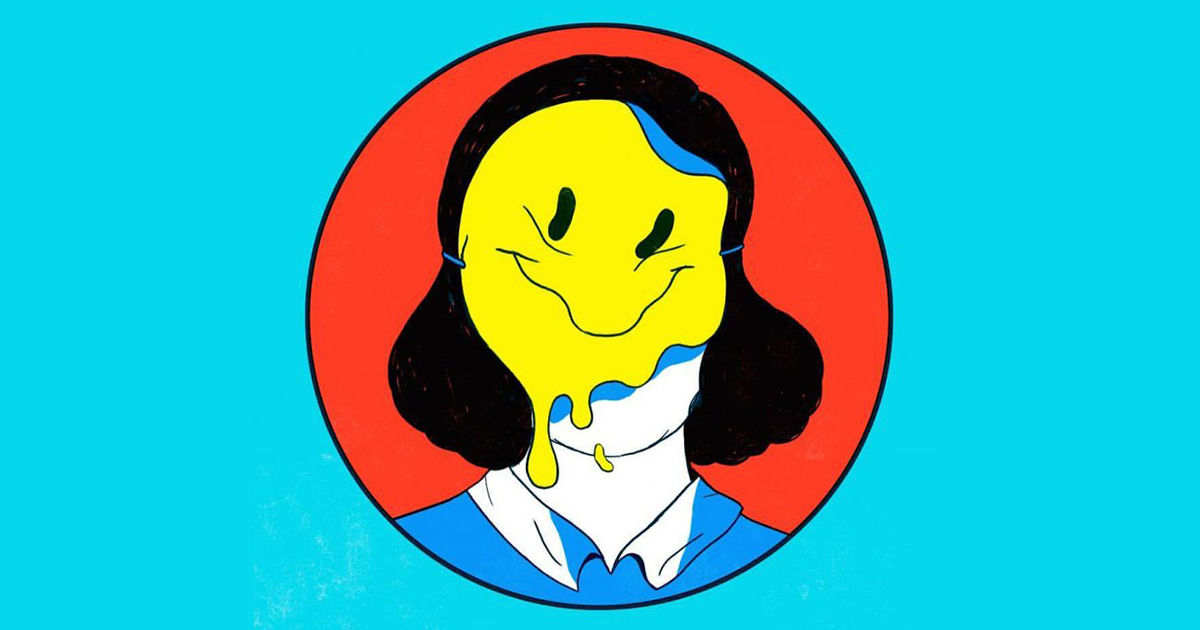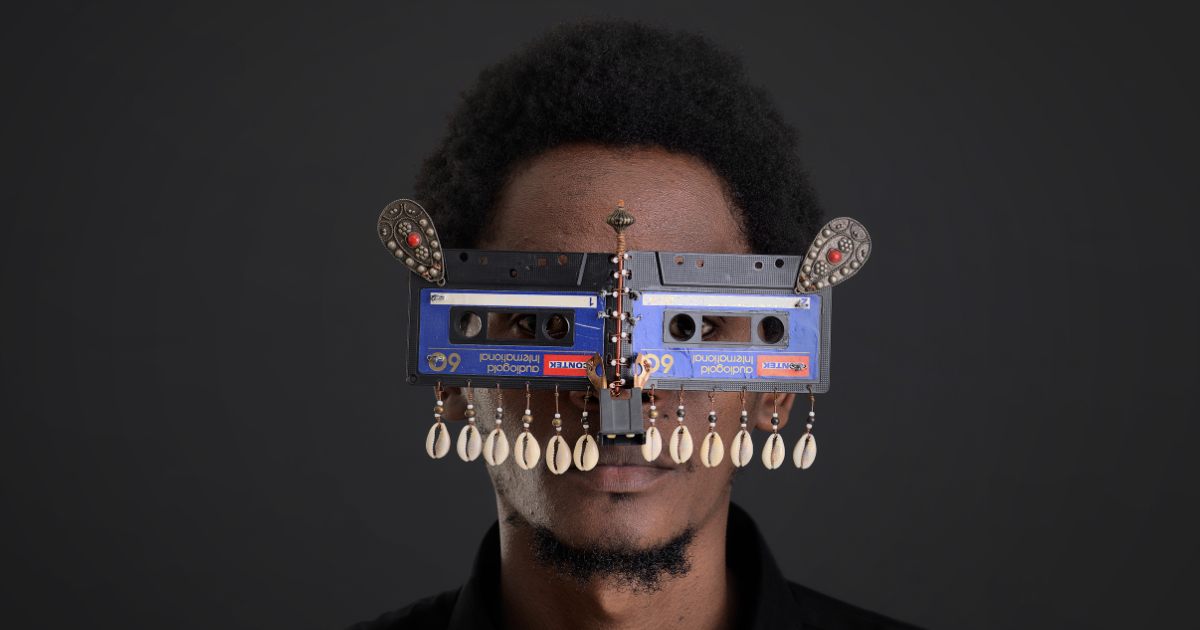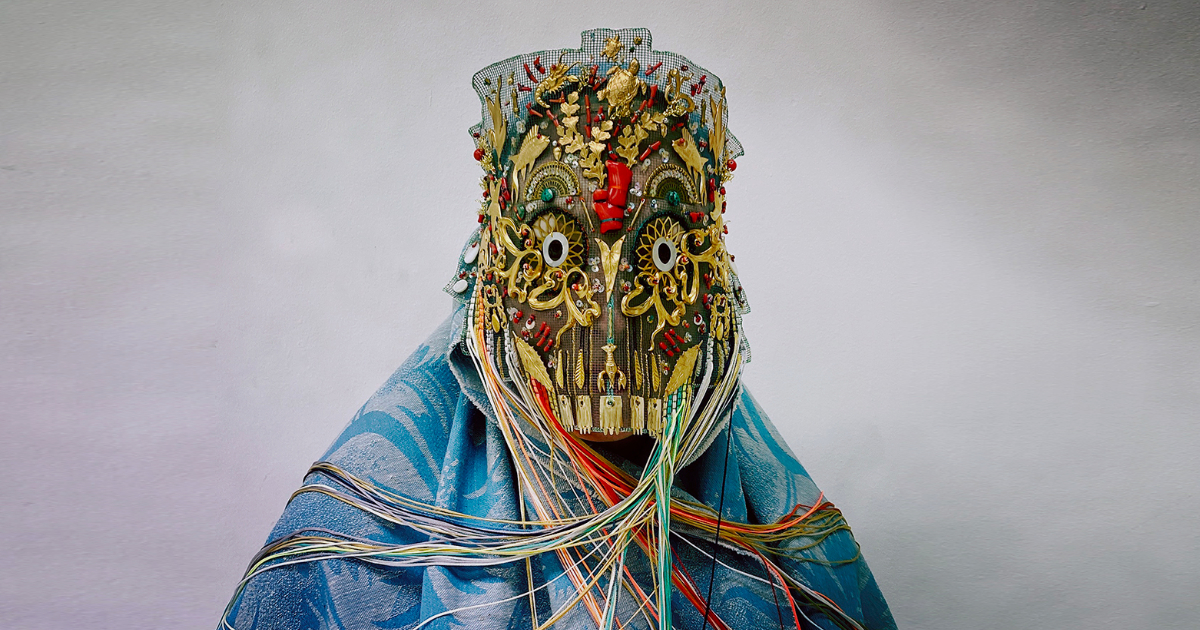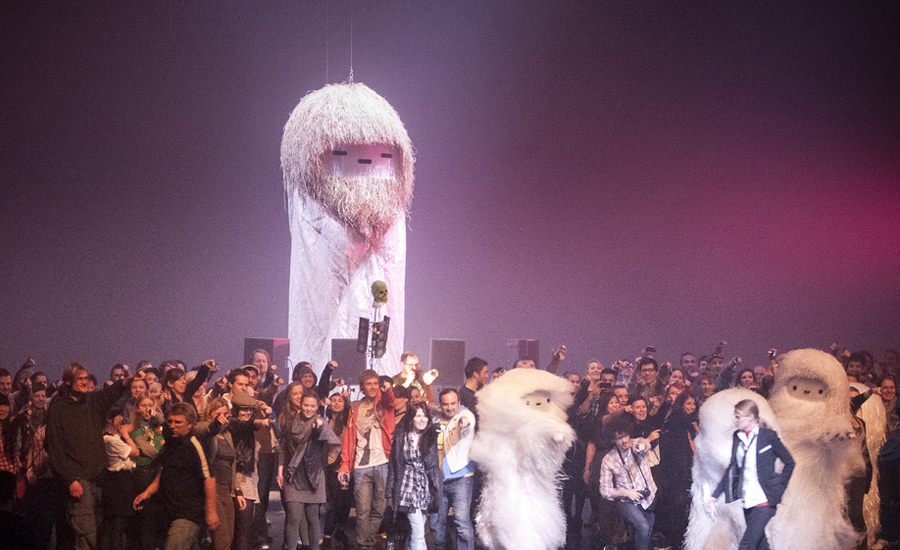 USA/ Dan Deacon Absurdist composer and electronic musician, Dan Deacon, is based in Baltimore, Maryland. Musically influenced by Devo or Talking Heads, Dan's music strives to take contemporary experimental composition and electronic music out of the circle of intellectual gangs and hipster communities. He is famed for his immersive, high-energy live shows, usually performed on […]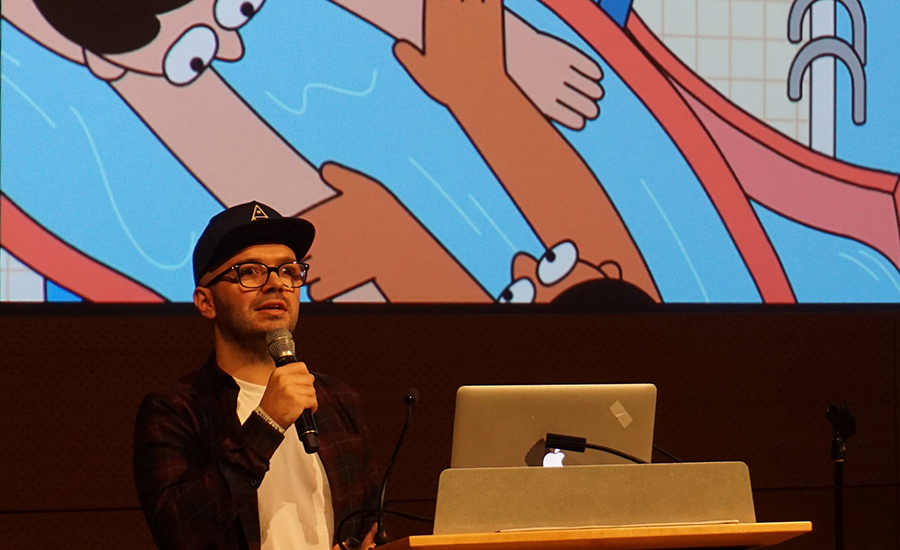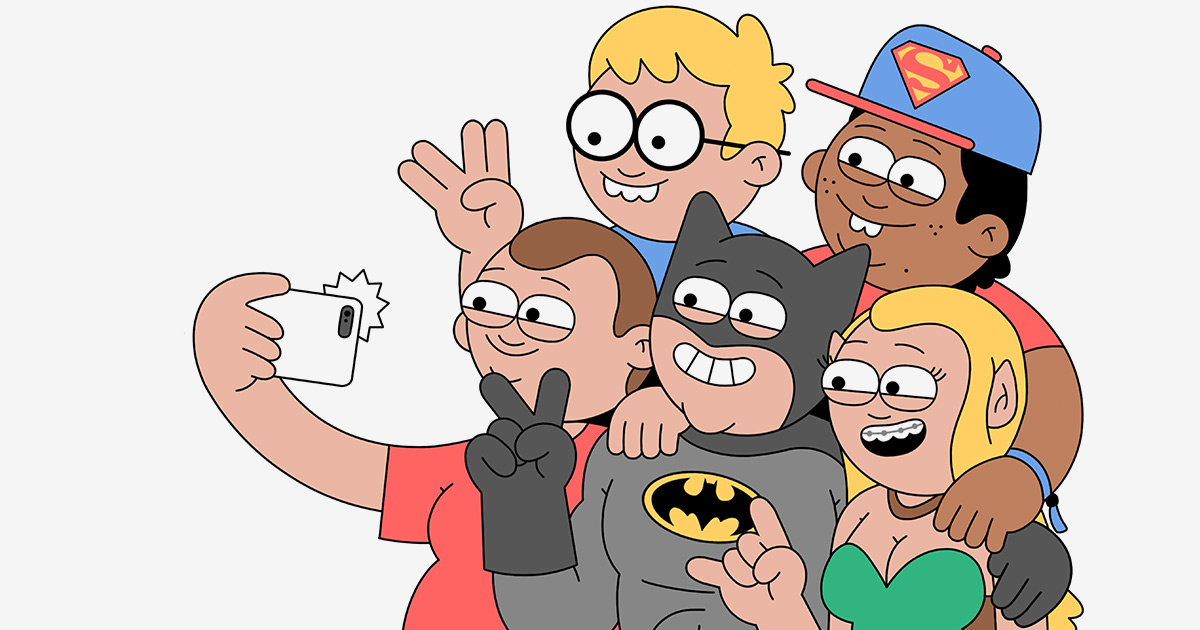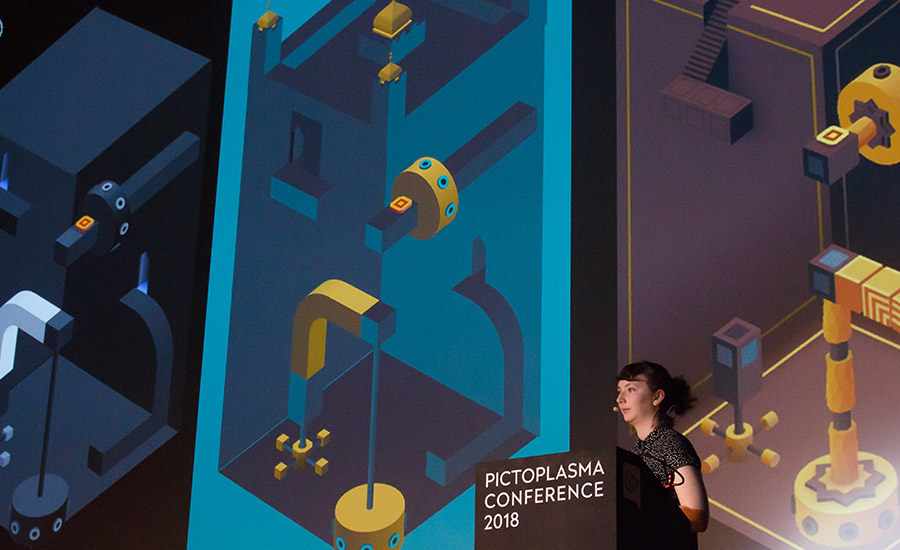 3D artist and ambassador for WIGJ (Women in Games) Danette Beatty takes the stage to share her journey from the US to London, where she most recently worked as a level artist on ustwo games' 'Monument Valley 2,' the burden of maintaining a daily doodle project and how sharing 3D advice by writing up tutorials can help you grow.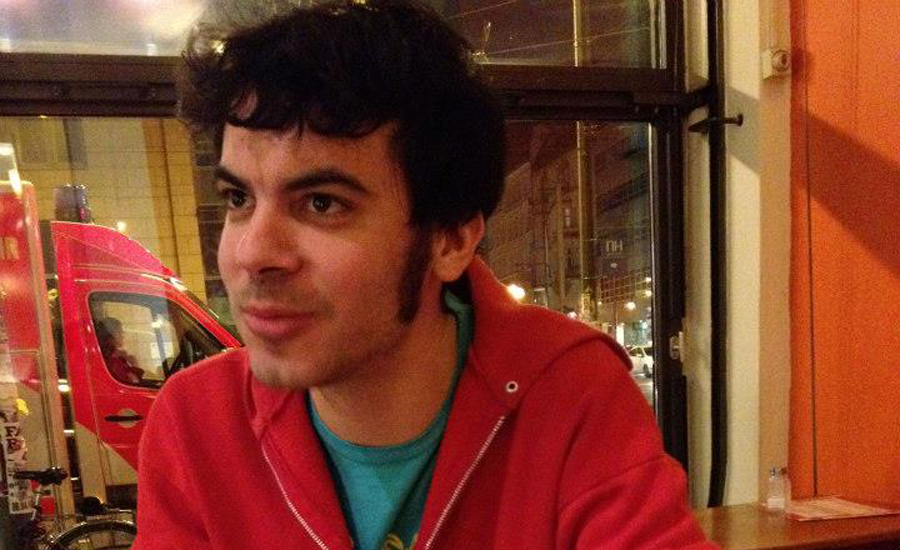 ARG/ Dante Zaballa Dante Zaballa is a frame-by-frame animator from Argentina, who likes to experiment with diverse materials such as crayons, acrylics and markers. The time consuming process doesn't stop him from creating incredibly lively animation with bright characters and explosive colors. His work combines seemingly messy hand-drawn lines, raw shapes and flickering textures, with […]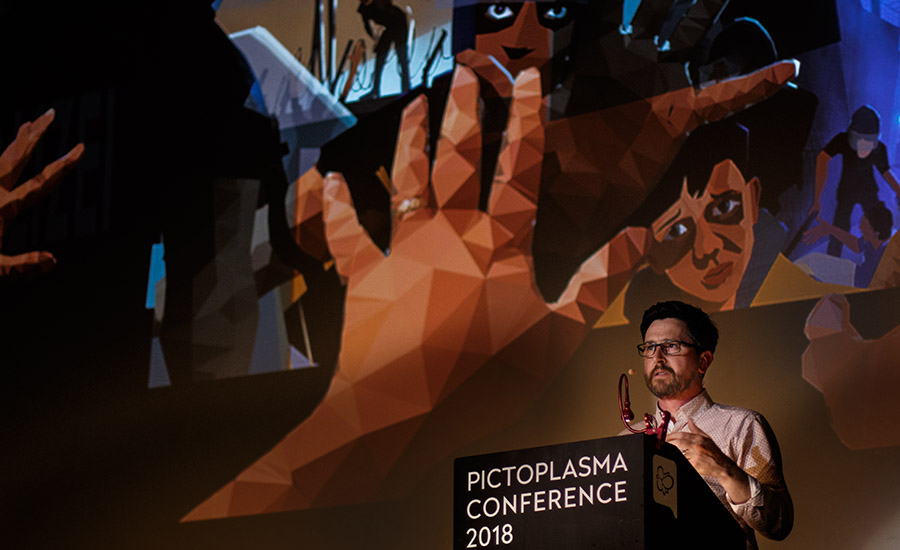 Director and designer Darren Dubicki of Bristol based Aardman leads through the challenges of directing the studio's first fully immersive VR film 'We Wait,' which won best VR experience at the Broadcast Digital Awards.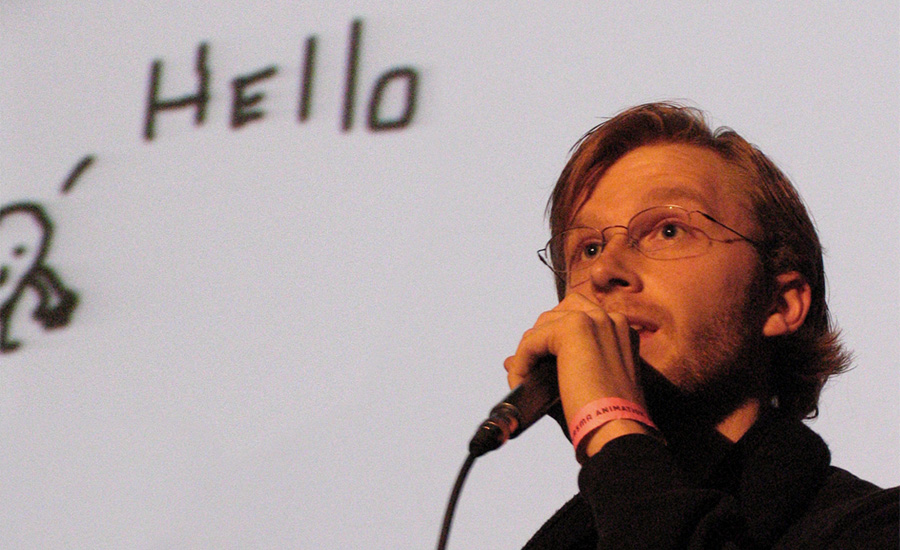 DE/ David Kamp After his diploma in Music Composition from Folkwang University of the Arts, Berlin based composer & sound designer David Kamp specialized in the audio creation for everything animated. Over the past years he collaborated with numerous directors and production companies such as Buck, Studio AKA, Sehsucht, David Oreilly or Adam Gault. Through […]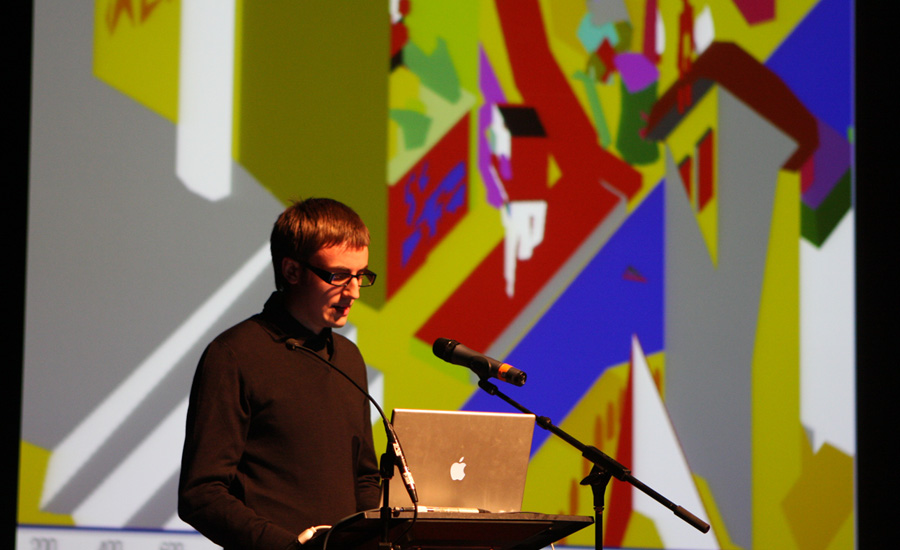 IE/ David OReilly Currently based in Los Angeles, David has a distinct style in animation, characterised by stripped down 3D polygons. The raw aesthetics match his subtle sense of humour and elliptical storytelling. His work has won him countless awards at countless festivals. 2007 Berlin, 2008 NYC, 2009 Berlin, 2012 NYC davidoreilly.com  >>>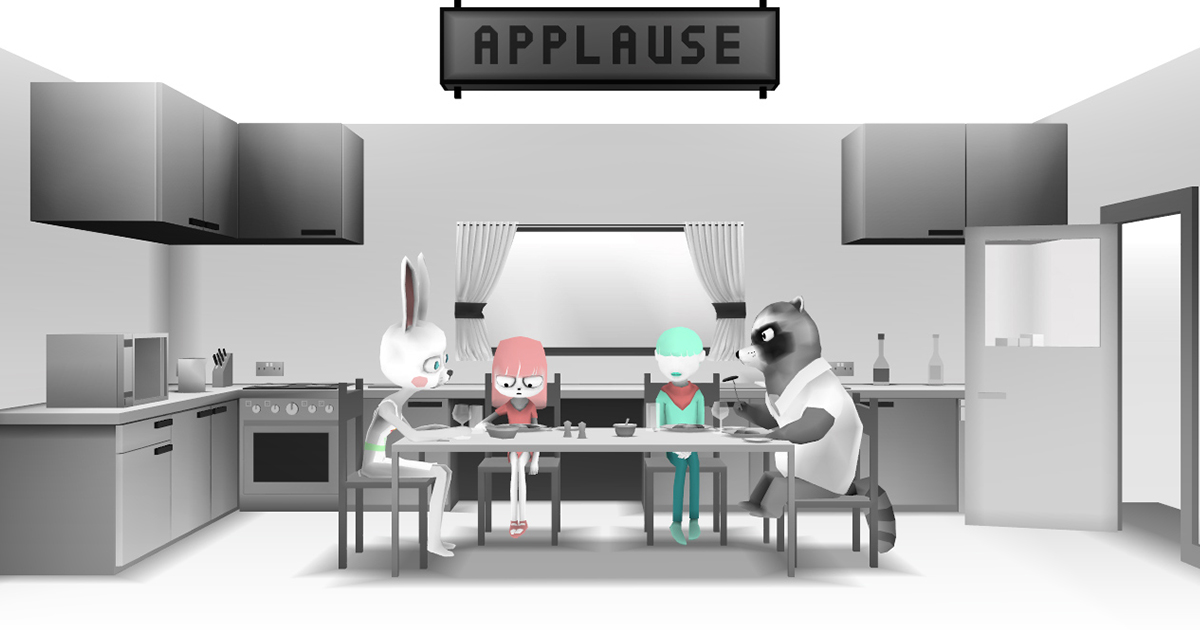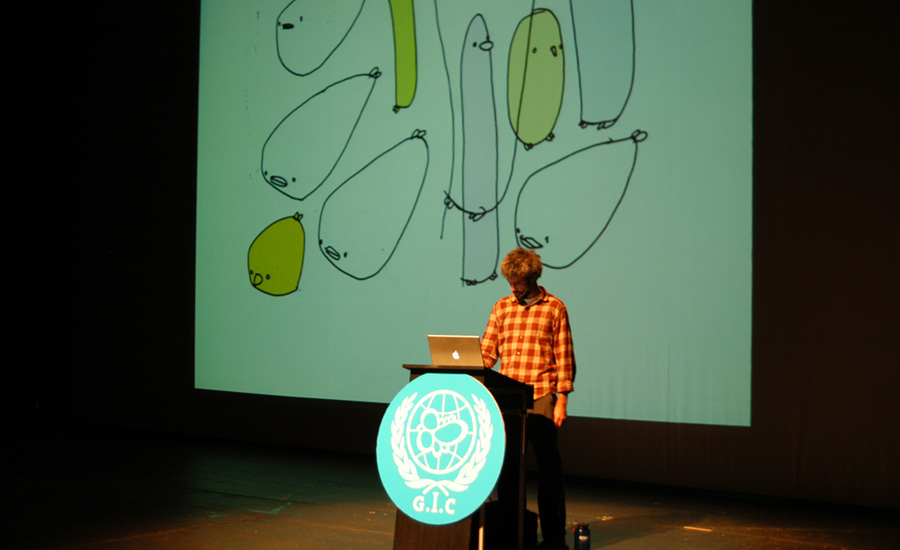 CAN/ Derrick Hodgson Living in Toronto where he cultivates his passion for gardening, Derrick grows equally organic critters. He makes productive use of any derivation in the process of drawing. Working with repetition, his simple, mutating characters have left behind former references to humans and mammals for more simple organisms such as worms. 2004 Berlin, […]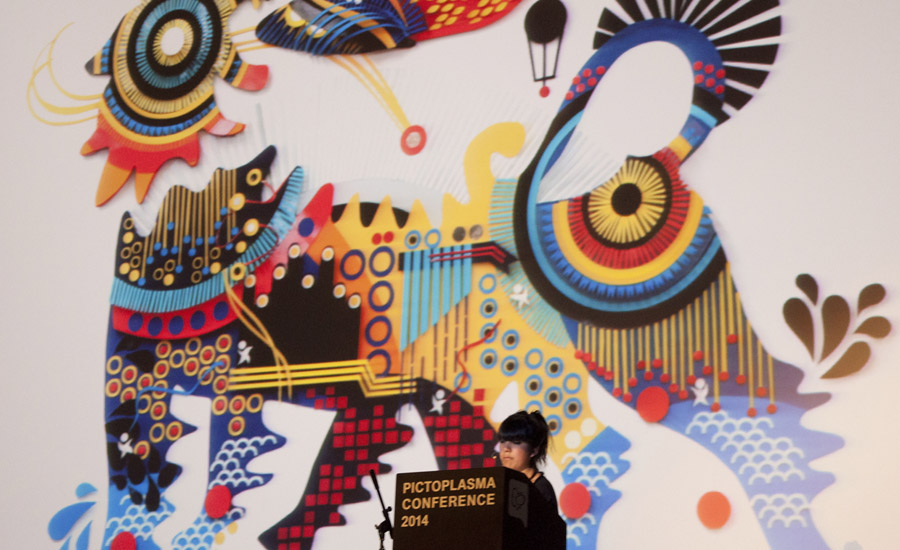 Using paper as her primary medium Diana presents notions of temporality and change in an ongoing series of vibrant handmade paper birds.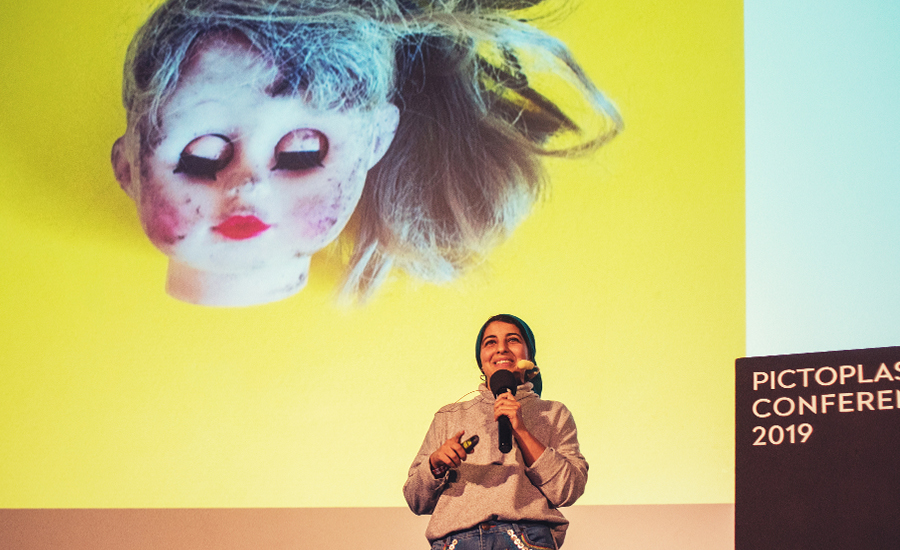 33'30'', 1080p mp4 (H.264), 344MB
dina Amin is a designer from Cairo who loves to explore the intersections between disciplines. In 2016, she started a project on Instagram called Tinker Friday, where she combined her passion for product design with stop motion to reflect on consumer culture. In this animated series dina reveals what's inside the countless things people throw away.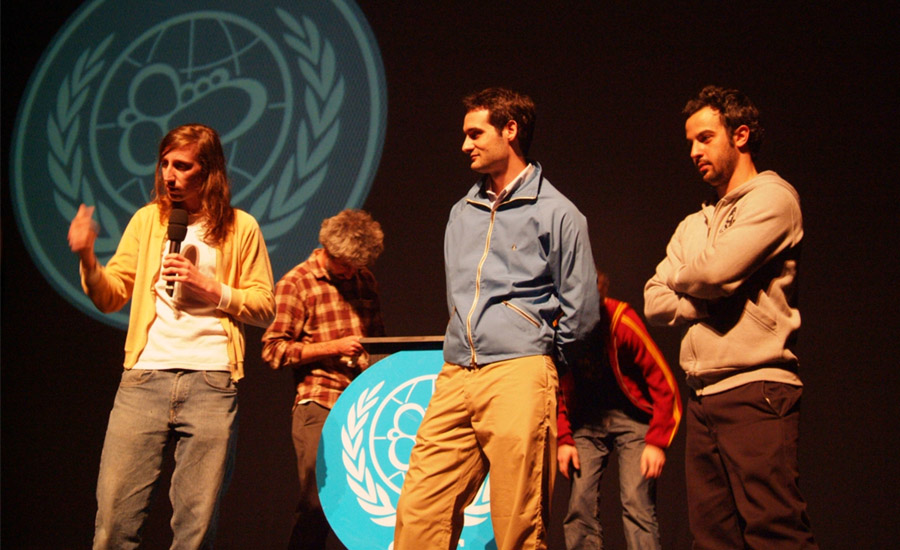 ARG/ DOMA The collective of four designers, artists and filmmakers emerged at the end of the 1990s in the street art scene of Buenos Aires with absurd and subversive campaigns that commented on the political situation. At the height of the financial crisis in Argentina they were making giant toys that reversed the usual child-doll […]
DE/ Doppeldenk An artist duo from Leipzig, Marcel Baer and Andreas Glauch produce graphical paintings and sculptures. Working with social and political themes, their name is a reference to George Orwell's '1984' and refers to having two contradicting beliefs in one mind – and accepting both. 2011 Berlin doppeldenk.com  >>>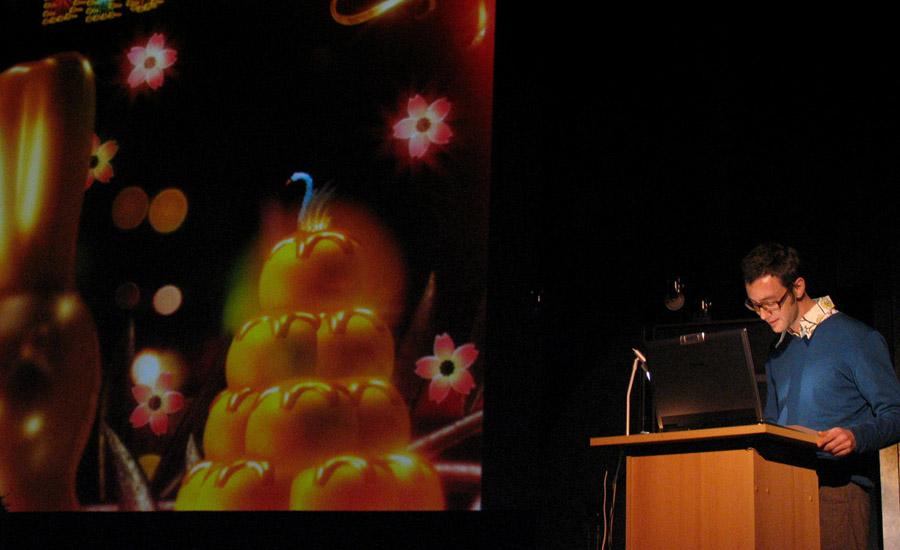 FR/ Doudouboy The French designer and animation filmmaker Florent Feys lives in Marseilles. His work is often characterised by luscious dreamlike atmospheres inhabited by minimal, almost sterile creatures. He is also attracted to aesthetics considered low-brow, kitsch or trash. 2007 Berlin doudouboy.com  >>>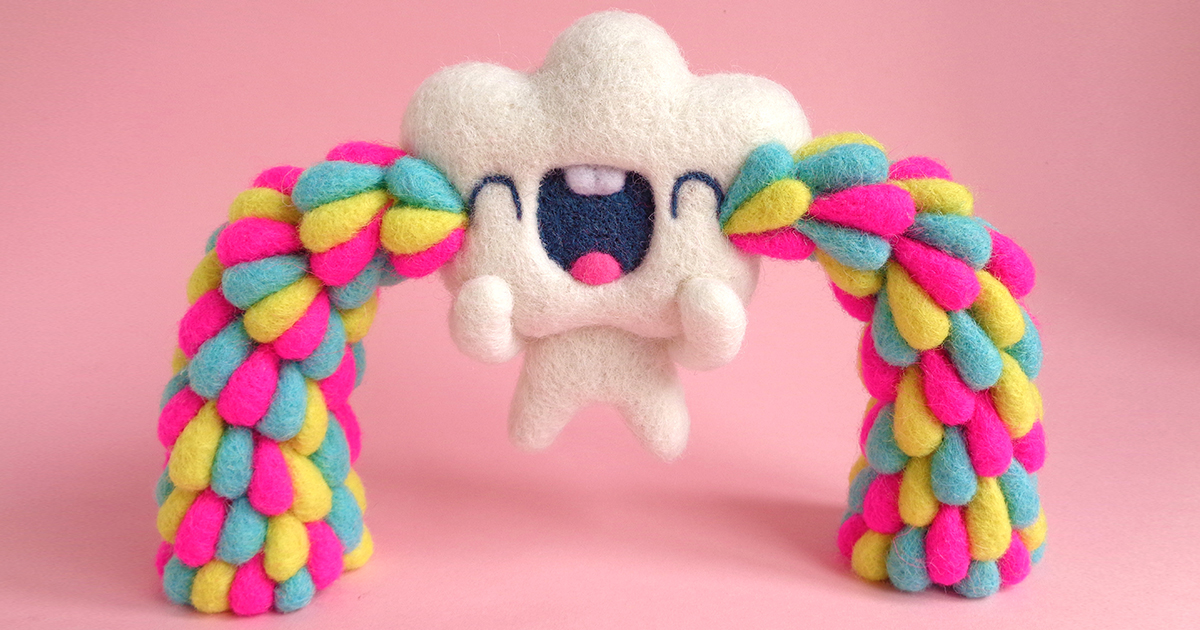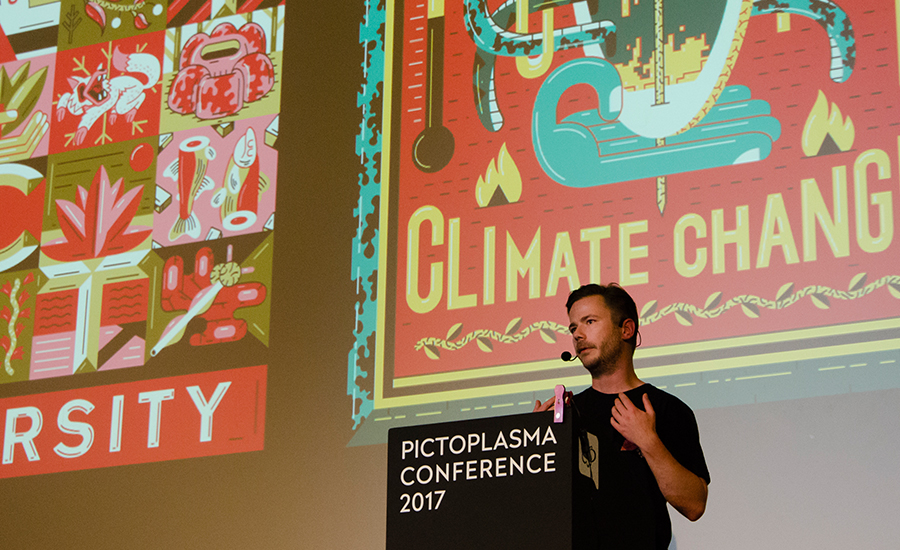 DXTR, Berlin based artist/illustrator and member of THE WEIRD collective, shifts his bold, vibrant style back and forth between wall and print, pumping fresh design work into the world through all available channels. Featuring jewel-eyed tigers, sneaker dudes in sunglasses, and candy-colored astro skulls, DXTR's work is wild yet wickedly clean.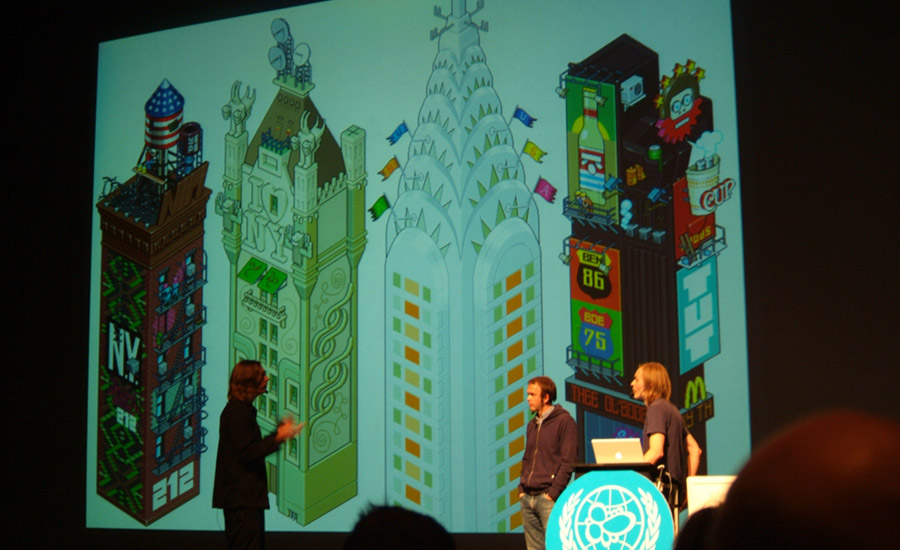 DE/ eBoy Based in Berlin and Vancouver, Steffen Sauerteig, Svend Smital and Kai Vermehr continue to create an ever-growing pixel style universe. Fuelled by a deep passion for things — cars, weapons and robots are all part of the growing inventory in their isometric world. While it all started with digital design, they soon spread […]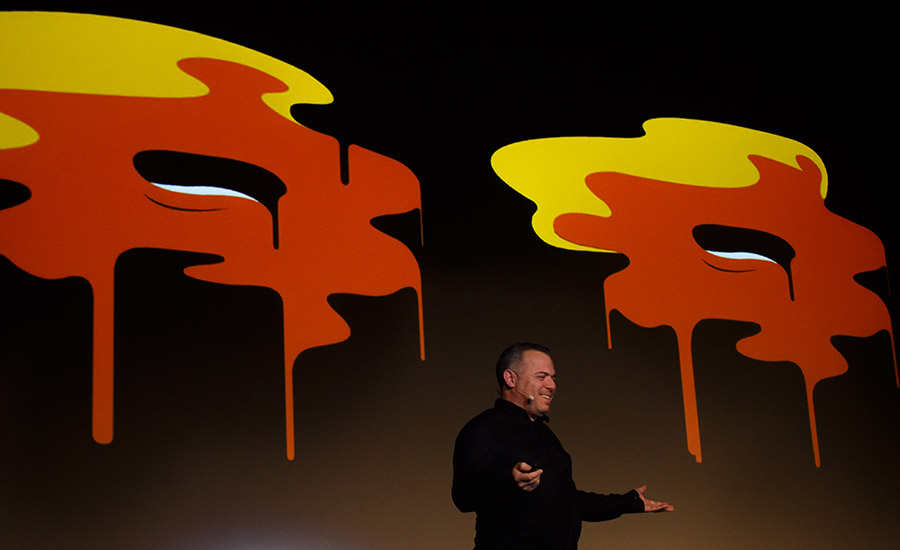 As an artist of Cuban origin, who moved to the US as a teenager, Edel Rodriguez has a long illustration career and more than 100 newspaper and magazine covers under his belt. Yet it was his incendiary imagery taking aim at the Trump presidency for Time magazine and Der Spiegel that became immediate global icons, and turned him into 'Donald Trump's most hated artist.'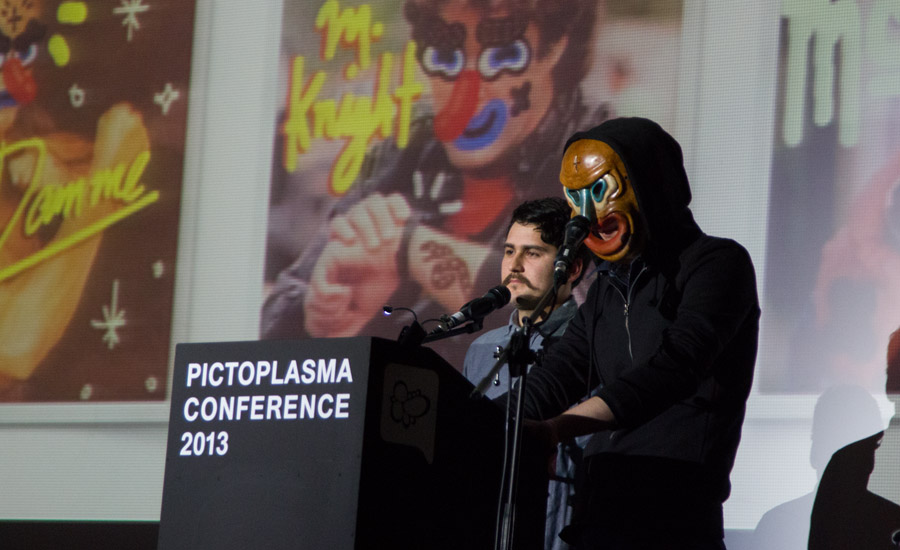 MX/ El Grand Chamaco El Grand Chamaco is an illustrator based in the small village of Los Ramones. After a troublesome academic career he worked on perfecting his style and finding a real voice and Mexican identity. Only recently, thanks to the arrival of the Internet to his hometown, has he begun to share his […]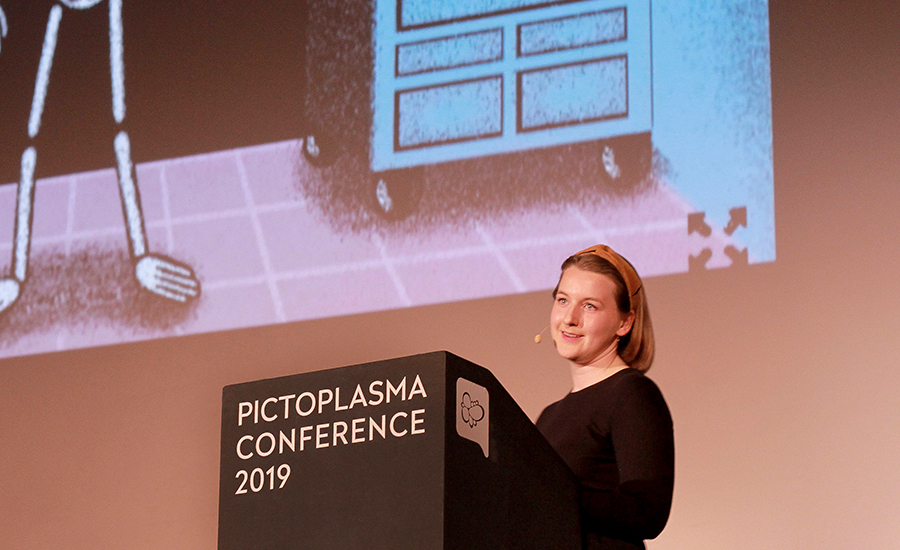 30'50'', 1080p mp4 (H.264), 350MB
Elenor Kopka is a freelance animator and illustrator best known for her grainy, black-and-white wormlike characters and ever-mutating blobs. Her animated shorts, GIFs and music videos draw inspiration from ghosts and cartoon metamorphosis. Her clients include Adult Swim, MTV, City Slang Records and Giphy.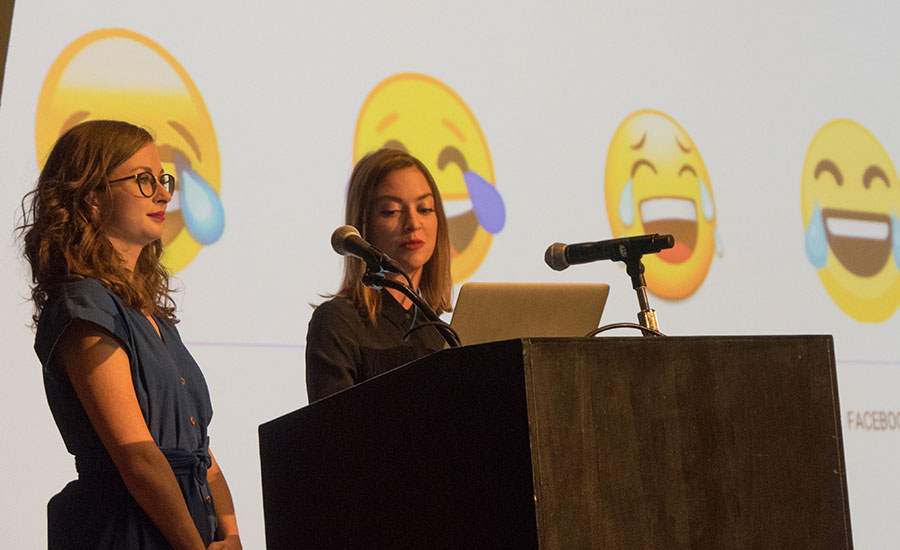 USA/ UK/ Google / Emily Meinhardt & Alice Moloney Designers at Google are focused on making digital interactions more personal by creating content and tools to help people express themselves. For services such as Allo, Duo, or Android Messages, they've worked with artists, brands, and agencies around the world to produce thousands of locally relevant […]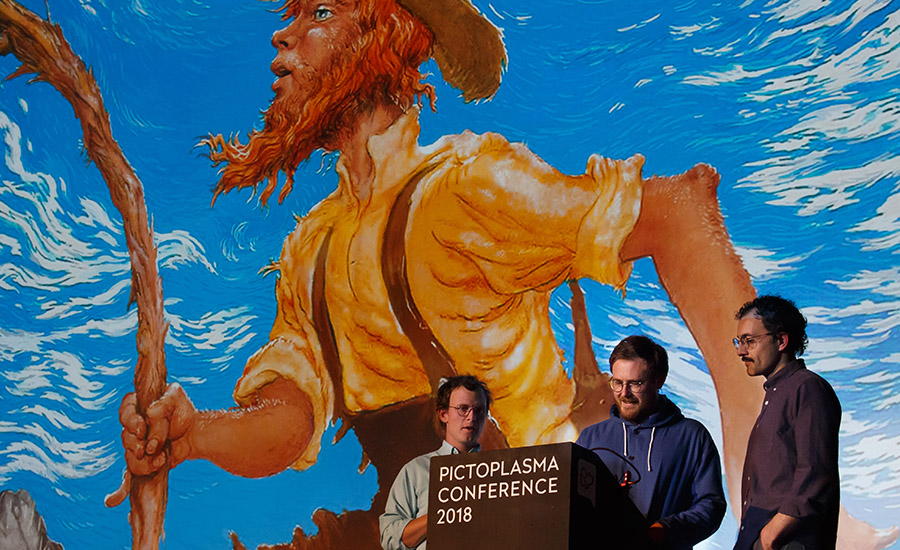 California based film studio Encyclopedia Pictura, run by Isaiah Saxon, Daren Rabinovitch, and Sean Hellfritsch, takes the stage to share their taste for mysterious relationships with nature and technology. During their projects for the likes of Björk, Panda Bear, Dirty Projectors, or Grizzly Bear, they always stayed true to their unique approach: mix puppeteering, stop-motion, live-action, and CGI interactivity—with a meaning.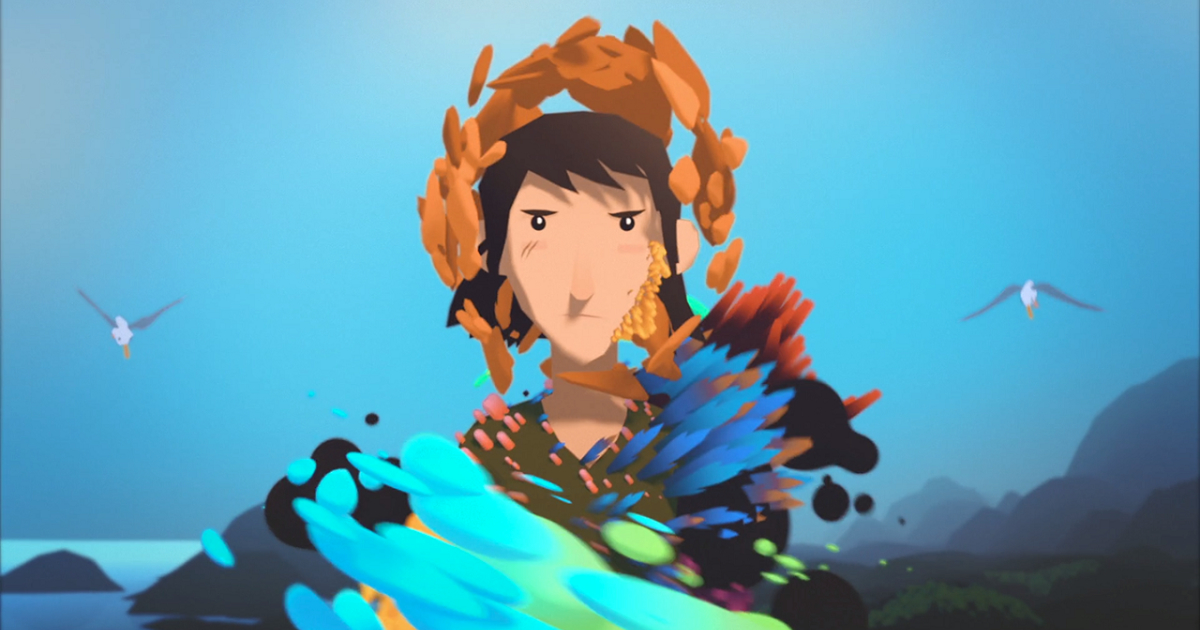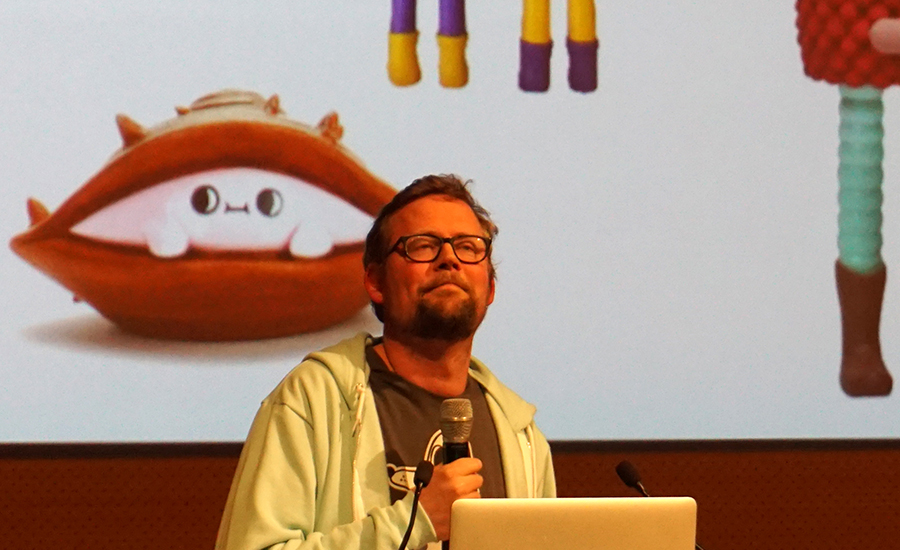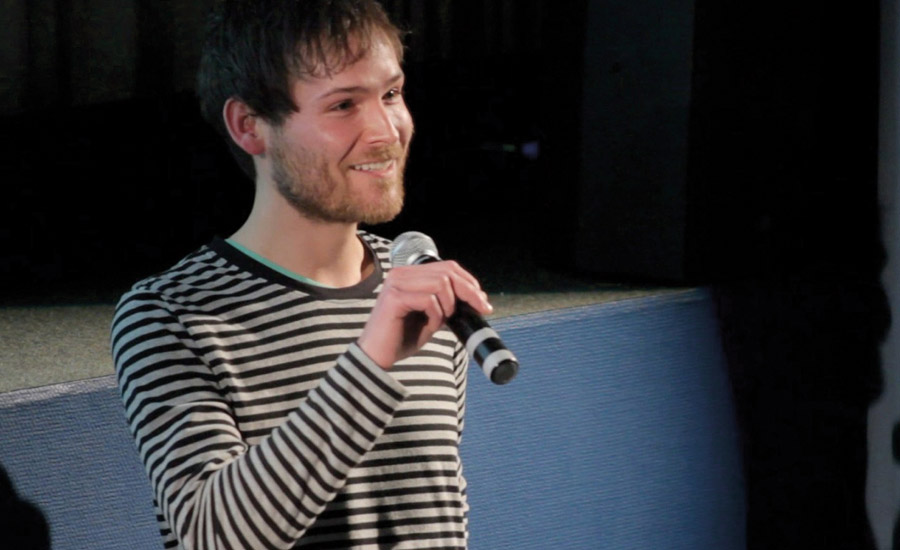 DE/ Fabian Koppenhöfer Fabian Koppenhöfer is a german Animation Director and Motion Designer, creating video installations, graphic design work, film- and festival trailers and several live action- and animation short films. His work is a mix between motion graphics, animation and vfx. In 2012 he graduated the University of Art and Design in Kassel with […]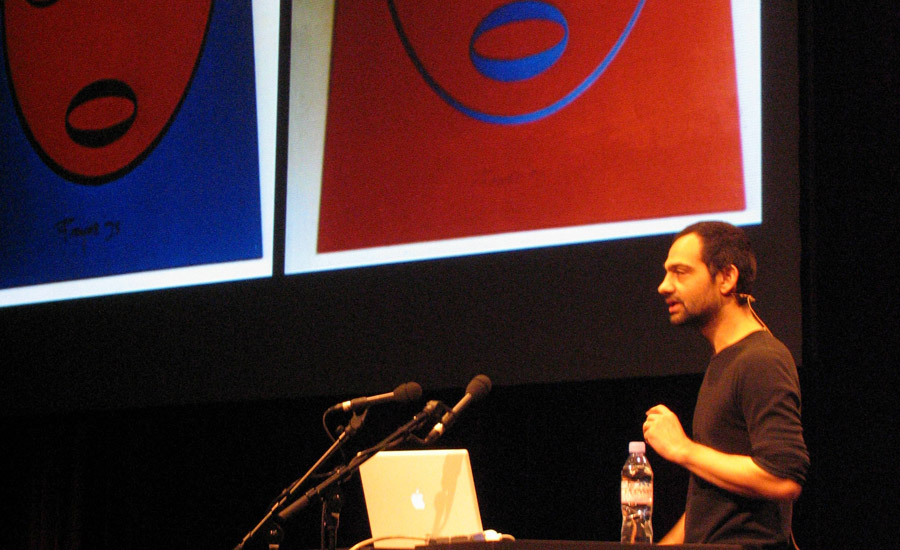 NL/ Faiyaz Jafri Faiyaz is a 3D illustrator of Dutch-Pakistani decent, who recently moved to Hong Kong after years of living in New York. Reinterpreting iconic motifs, he depicts mostly female characters in scenes that flicker between innocence and pornographic violence or humiliation. His work builds a tension between soulless CGI atmospheres and the longing […]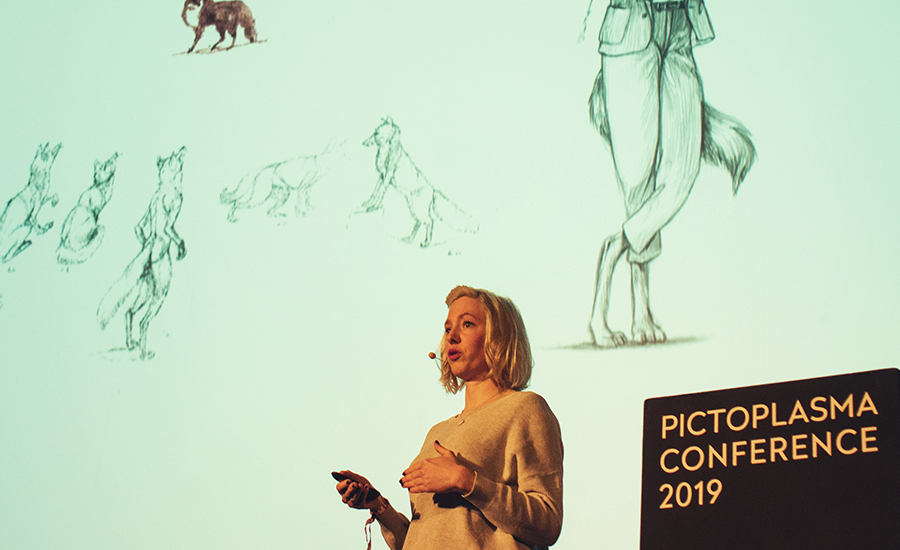 29'07'', 1080p mp4 (H.264), 229MB
Félicie Haymoz was born in Switzerland and lives in Brooklyn. She took her first steps as a character designer on the animated feature Max&Co and has become Wes Anderson's go-to character creator for his stop motion features: first on Fantastic Mr. Fox, for which she was the lead character designer tasked with turning Hollywood A-listers into lovable furry animals, and then on Isle of Dogs, for which she designed the human characters.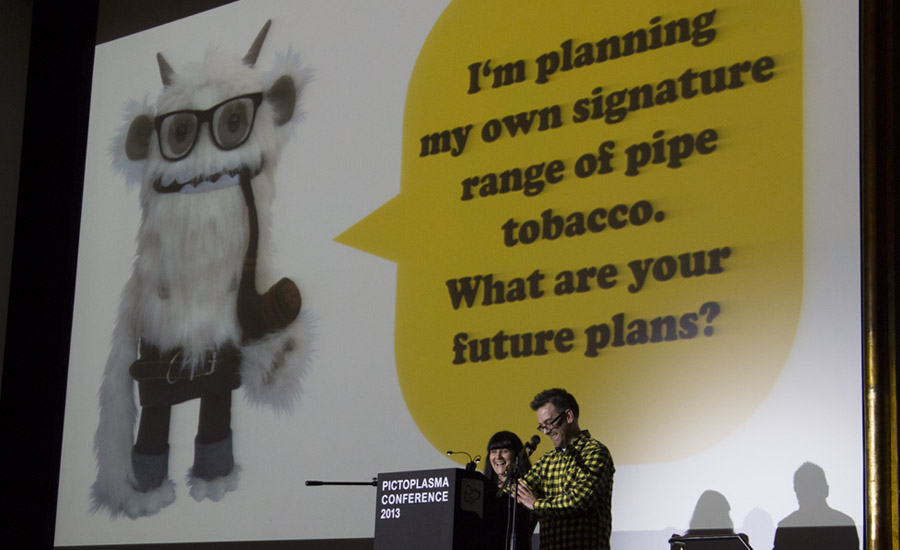 UK/ Felt Mistress Louise Evans was trained in fashion design and millinery, and has made a name for herself with her elaborate couture wedding dresses. Together with her partner, the illustrator Jonathan Edwards, she creates one-of-a-kind bespoke felt creatures. 2013 Berlin feltmistress.com  >>>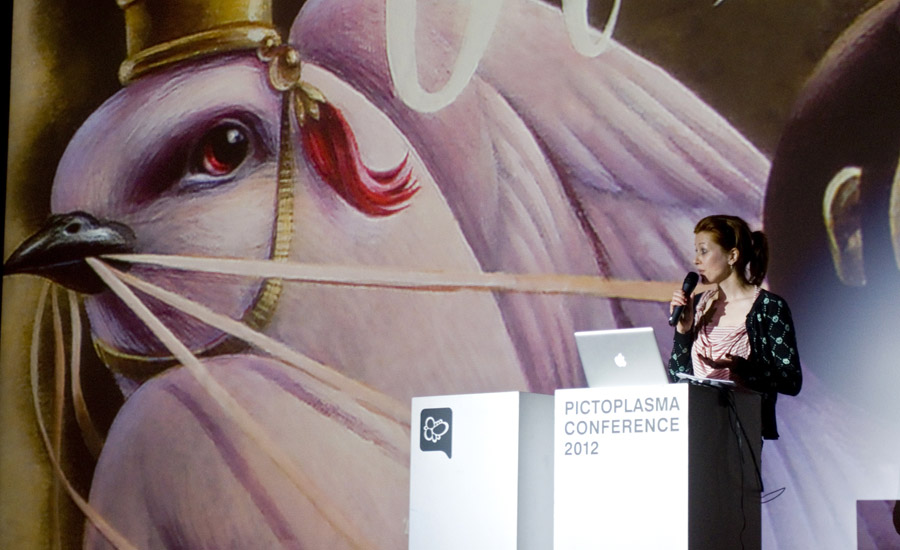 NL/ Femke Hiemstra Born in Zaanstad, a commuter town close to Amsterdam, Femke Hiemstra grew up living nearby fields where she would roam the dredged ditches in search of stone pipe heads or animal skeletons, building tree houses and studying her father's comics collection from the 60's. A few years ago she gave up being […]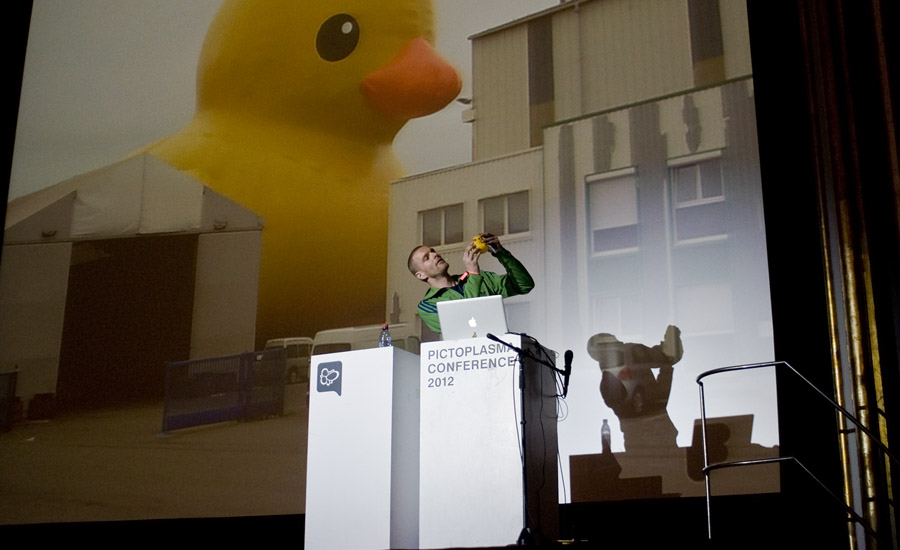 NL/ Florentijn Hofman Florentijn is famed for his large-scale animal sculptures which question the function and purpose of public space. Numerous incarnations of a yellow rubber duck have swum past the skylines of Hong Kong, Beijing, Sydney or Baku, and a monkey sculpture clad in thousands of flip flops created havoc in the heart of […]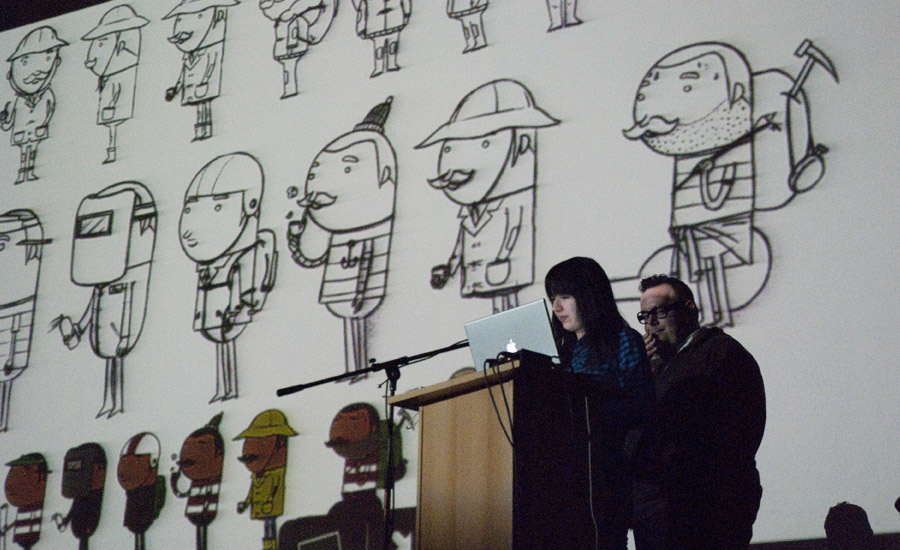 CAN/ Fluorescent Hill Johanne Ste-Marie and Mark Lomond run an animation studio based in Montreal. They started out directing music videos back in 2002 and soon expanded their repertoire by directing/producing commercials and short films. 2010 Berlin fluorescenthill.com  >>>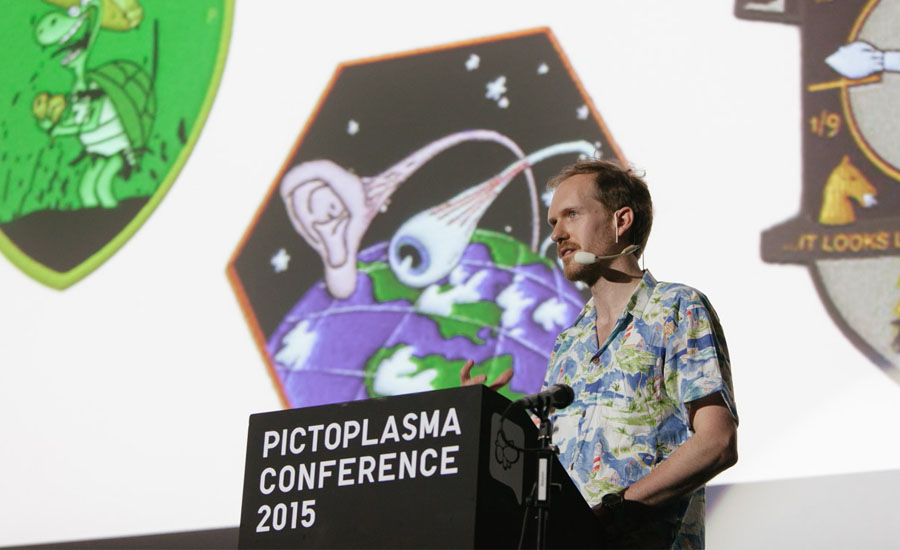 New York based animation director and illustrator Fons Schiedon shares insight on the strong conceptual approach for his latest project, the motion-graphic novel adaptation of the Magical Flute. (Stage camera only)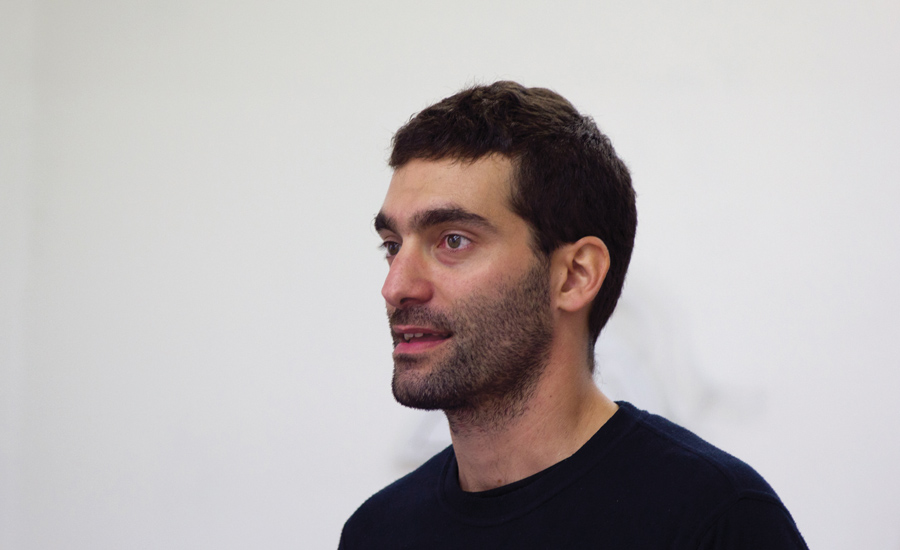 ARG/ Francisco Miranda Francisco works as a graphic designer in Buenos Aires. Inspired by the formal principles of Art Deco, he creates a visionary fusion of geometry and nature, mechanical and organic structures. 2013 Berlin tooco.com.ar  >>>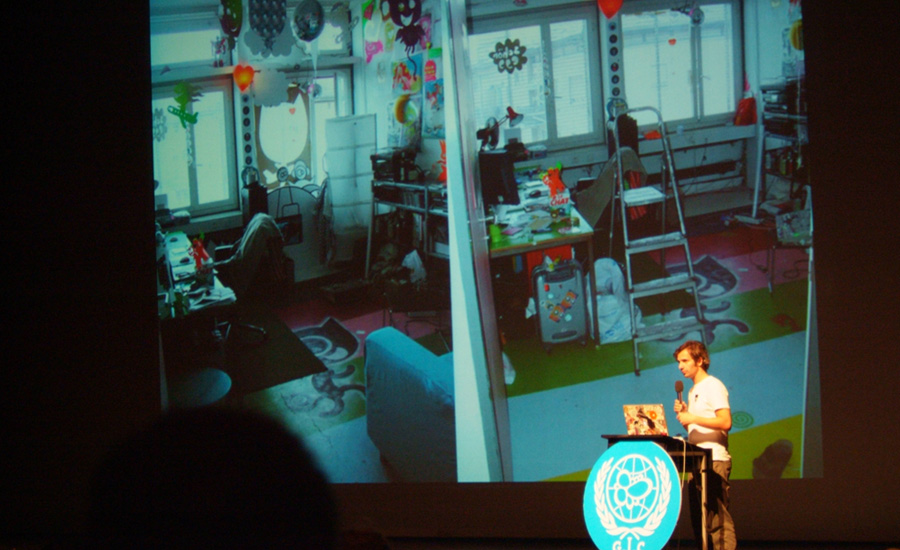 CH/ François Chalet François was one of the pioneers at the turn of the millennium who helped define a new vector-based language of graphical character design. Based in Zürich, he has expanded his work from illustration to animation and stage design for a ballet company. His daily blog about his son Caspar has a large […]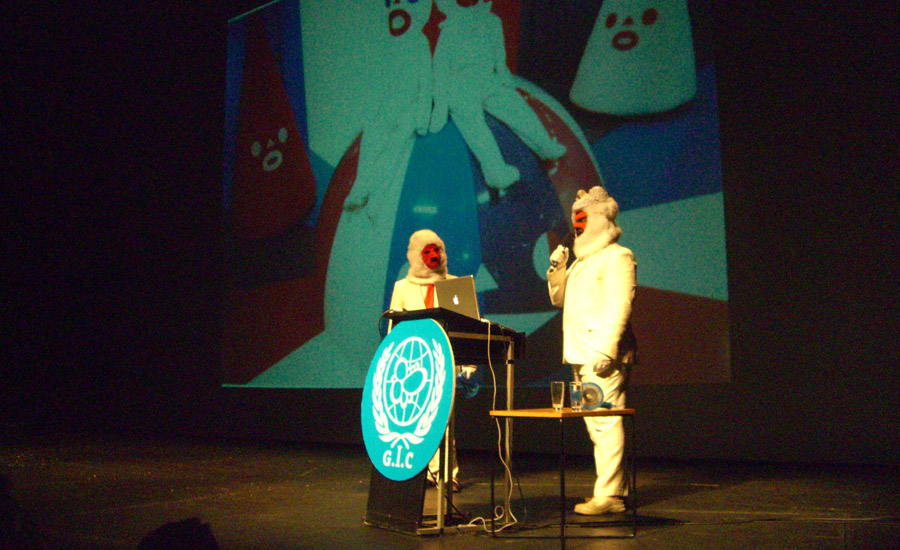 USA/ Friends With You 

"Welcome to Friends with you. The friends have magic powers never seen before, and are improving lives one person at a time. Share your wishes and desires with your new friends and watch, as everything you ever dreamed of becomes reality! Welcome friends into your heart and home and start living […]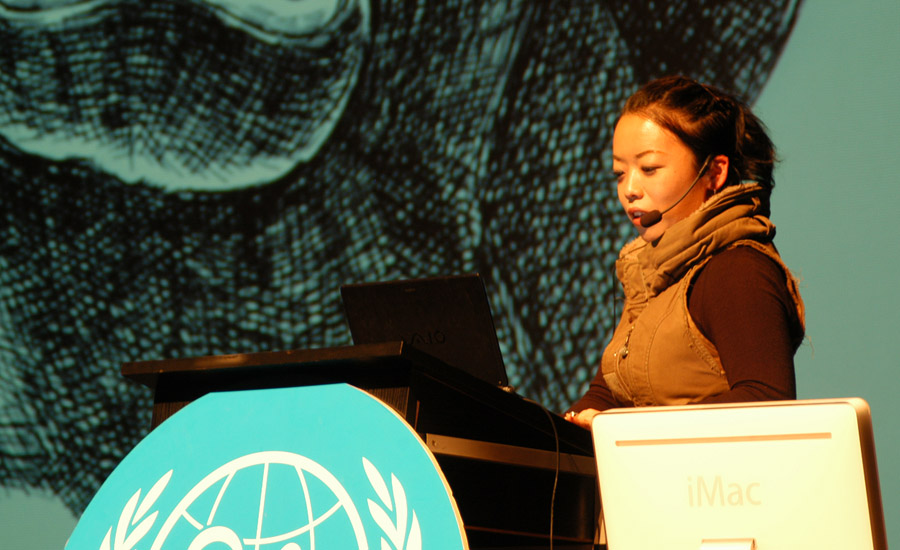 JP/ Furi Furi Established in 1998, 'Furi Furi Company' ("shaking, swinging") is a design team based in Tokyo that has expanded worldwide. Furi Furi covers every aspect of design from consulting and planning to media promotions, combining their unique Manga aesthetics with a generous helping of adult madness. Their famous characters break through all language […]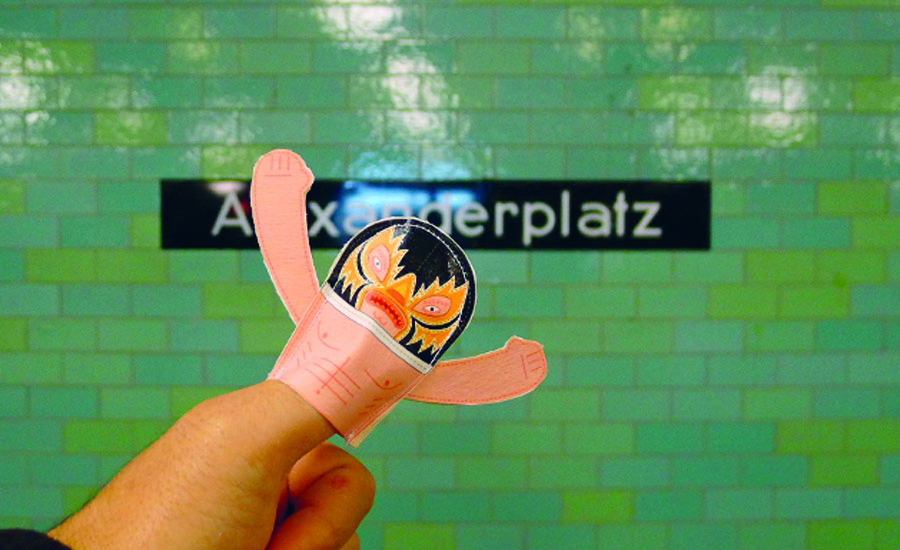 ISR/ Gal Shkedi Gal is an animation director, illustrator and characters designer based in Tel Aviv, Israel. In the past 3 year he is represented by Partizan as a commercial and music video director. He has developed a beautifully composed style that can be seen across a broad range of his projects. Whether it is […]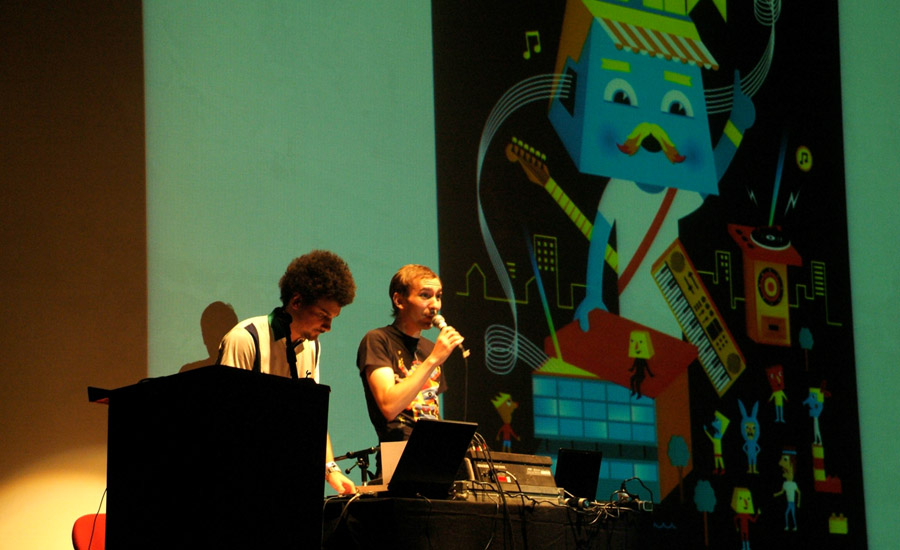 FR/ Gangpol & Mit Joining forces at art-collage in Bordeaux, Gangpol & Mit are a french duo building a universe both ludic and meaningful. By mixing space-age pop and simple toy instruments with a naive imagery of european folk elements and cartoon collages they cleverly demonstrate their shared understanding of a minimal, extremely reduced language. […]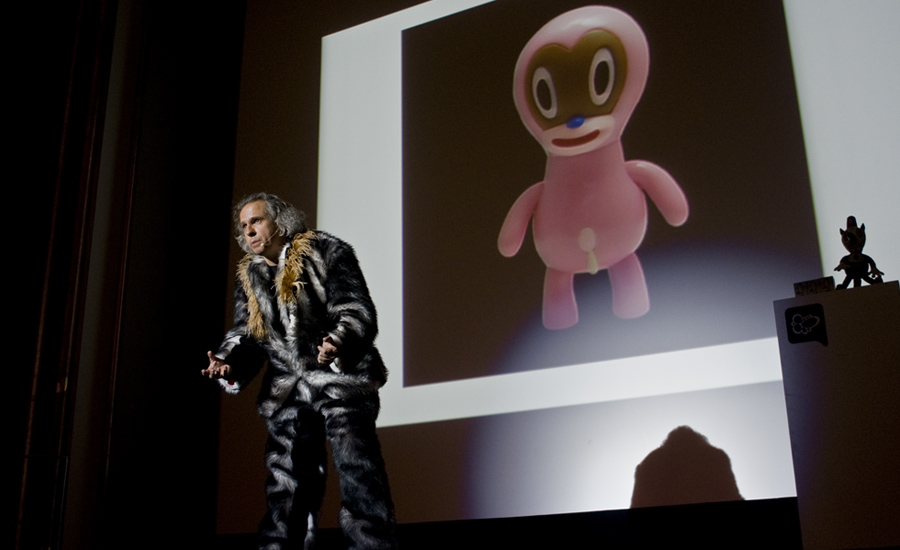 USA/ Gary Baseman A self-proclaimed pervasive artist, Gary has expanded his work from illustration to painting, and on to animation, toy design, video and performance art. Among a host of recurring characters, Tobi is his constant companion in the search for encounters while travelling the world or in his home town of Los Angeles. 2004 […]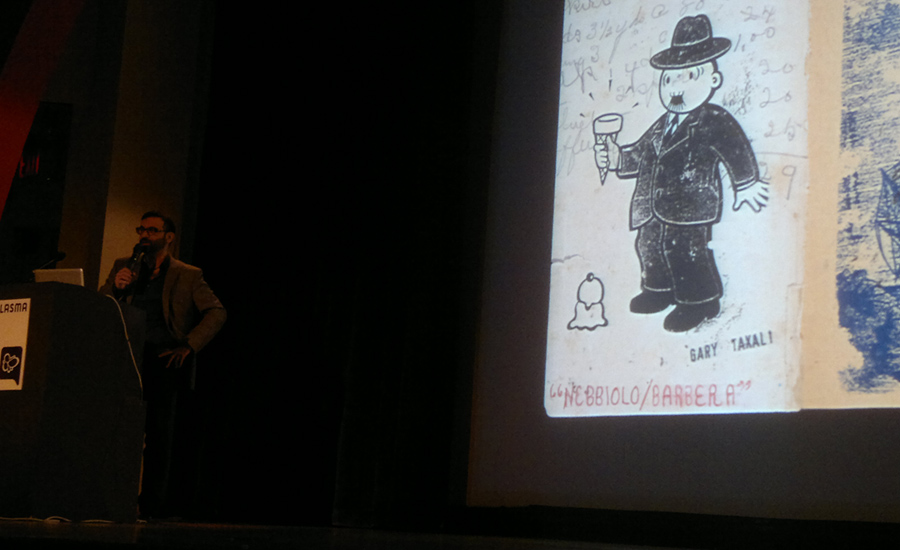 CAN/ Gary Taxali Gary is an award-winning illustrator of Indian descendant living in Toronto. His style references vintage comics and mid-20th century advertising. In 2005, he launched his first vinyl toy, The Toy Monkey, which included a special edition along with a silkscreen print commissioned by The Whitney Museum of American Art in New York […]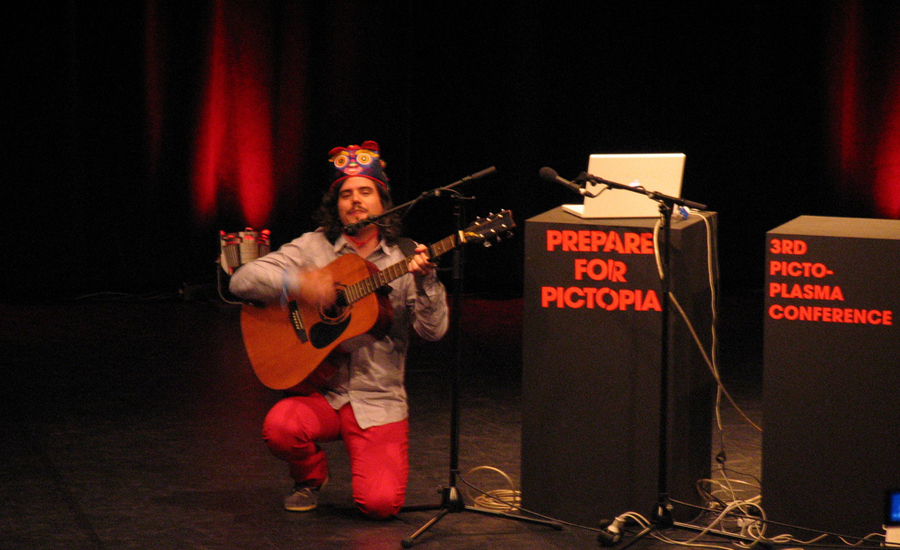 ARG/ Gaston Caba Gaston is an illustrator from Buenos Aires. His cute, minimalist characters often take the form of mushrooms, cats or rabbits. He has created characters for major commercial campaigns in Asia, where his pattern designs for fashion and other surfaces have a big following. 2009 Berlin gastoncaba.tumblr.com  >>>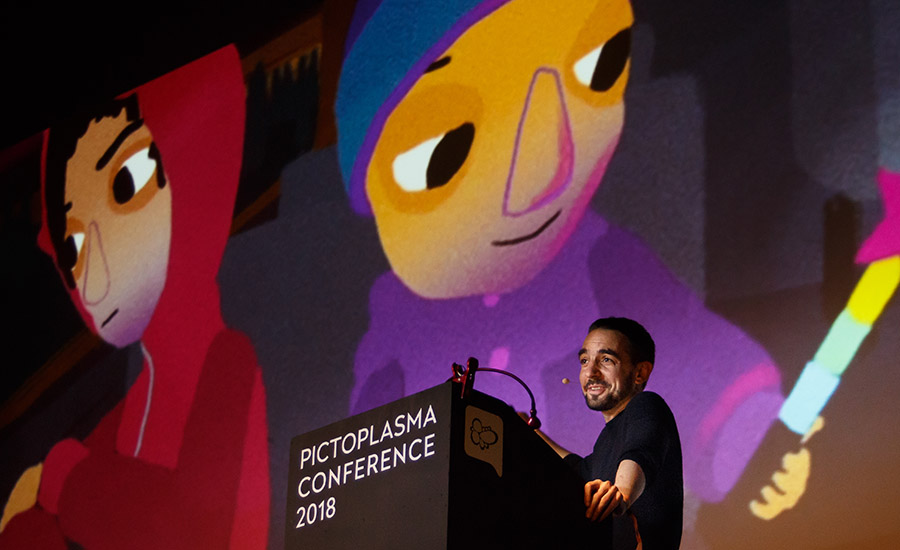 After years of digital work Lithuanian animation director, visual artist, and founder of studio PetPunk Ged Sia discovered his love for stop motion and artisanal craftwork. His recent short film 'Running Lights' might have been a struggle in the making, but was awarded with several international awards and screened at over 30 film festivals around the world.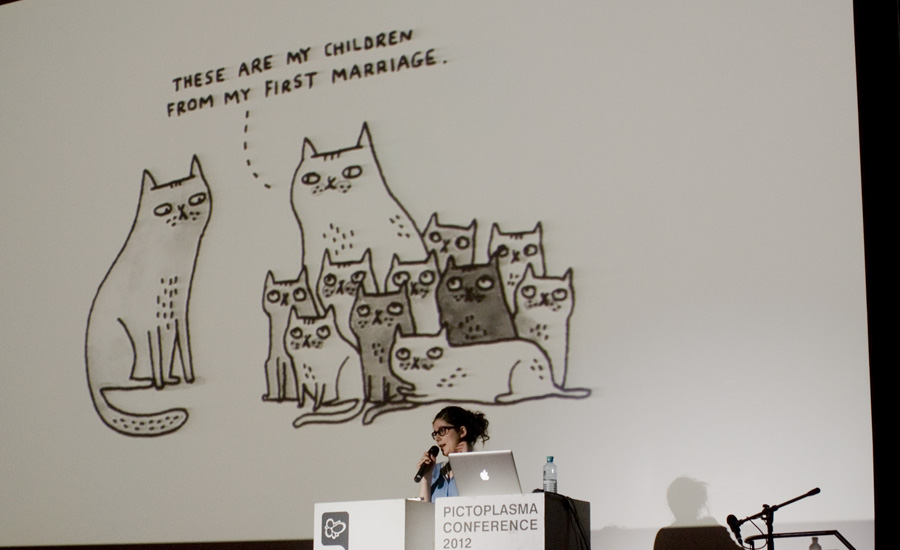 UK/ Gemma Correll As an illustrator known for her portraits of cats and dogs Gemma creates miniature narratives and comic situations, with an emphasis on wordplay and humour. Her blog about pugs has a huge following, and she has created a wide range of products starring her most favourite animals. 2012 Berlin, 2012 NYC gemmacorrell.com […]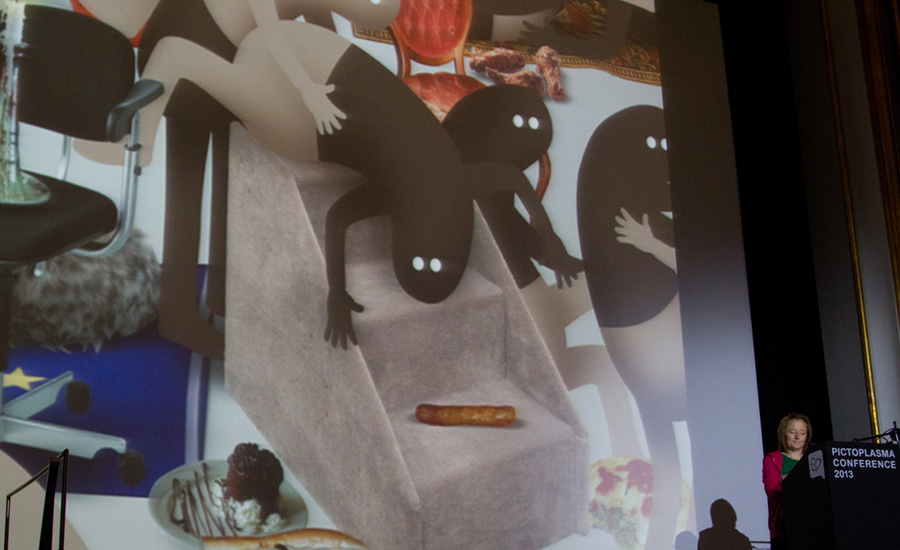 FR/ Geneviève Gauckler Geneviève is a French illustrator renowned for an ever-evolving procession of loveable characters and technicolor digital mashes. Her works are bright, fun and hectic, often combining symmetrical designs with soft-edged computer-generated images against photographic backgrounds. Her initial black, egg-shaped character with white dots for eyes has gradually mutated into other forms and […]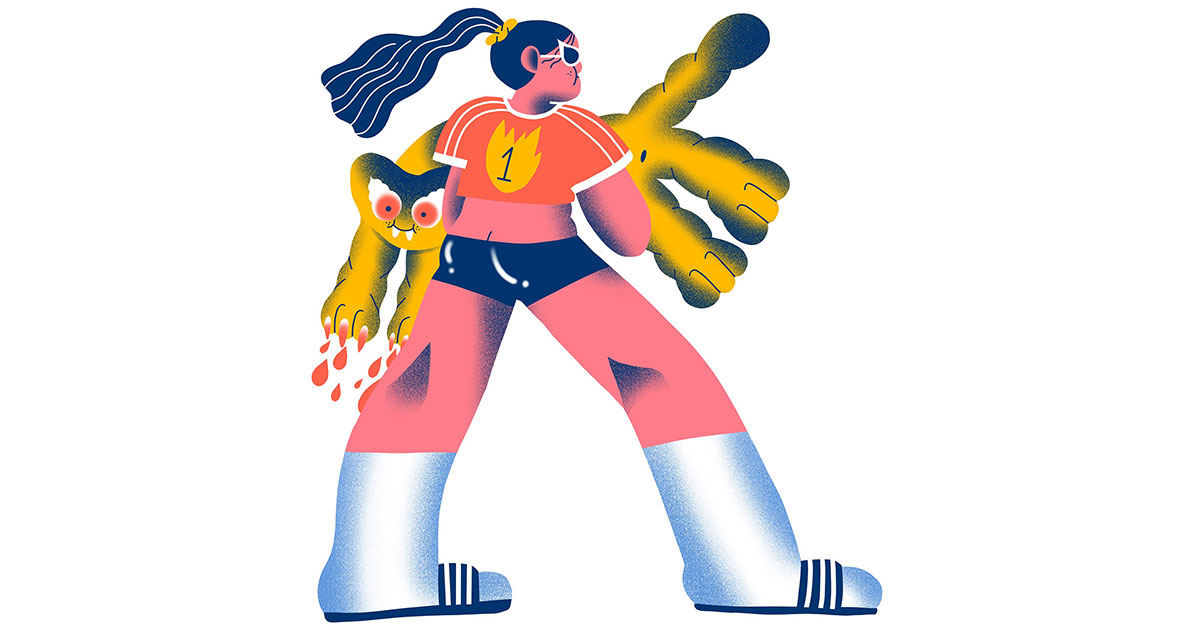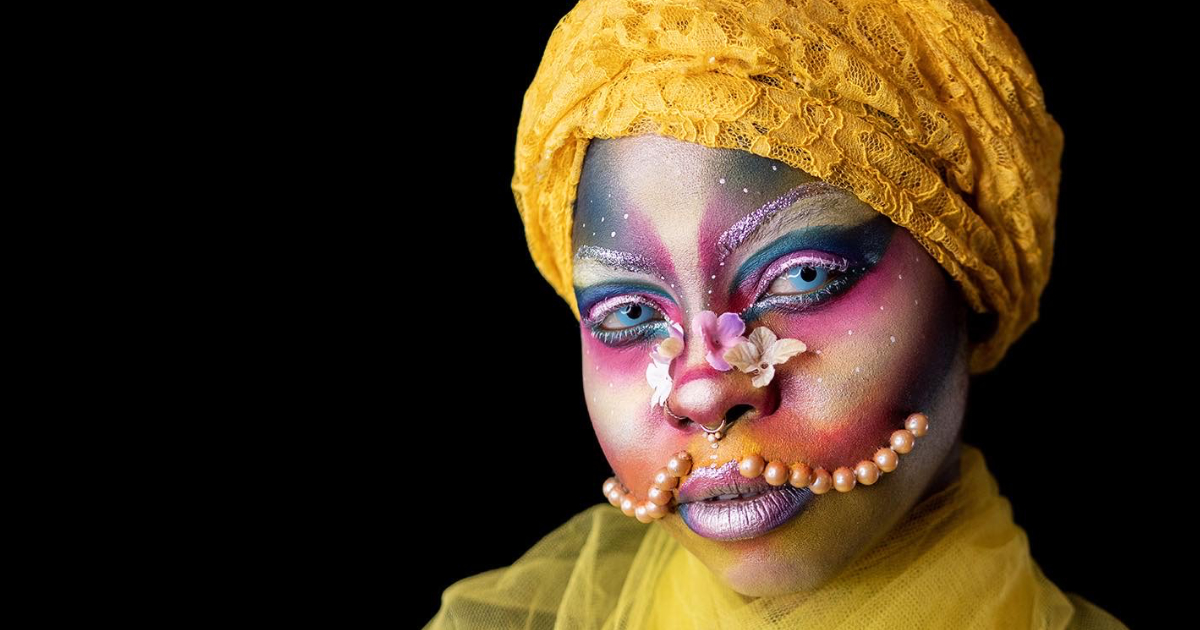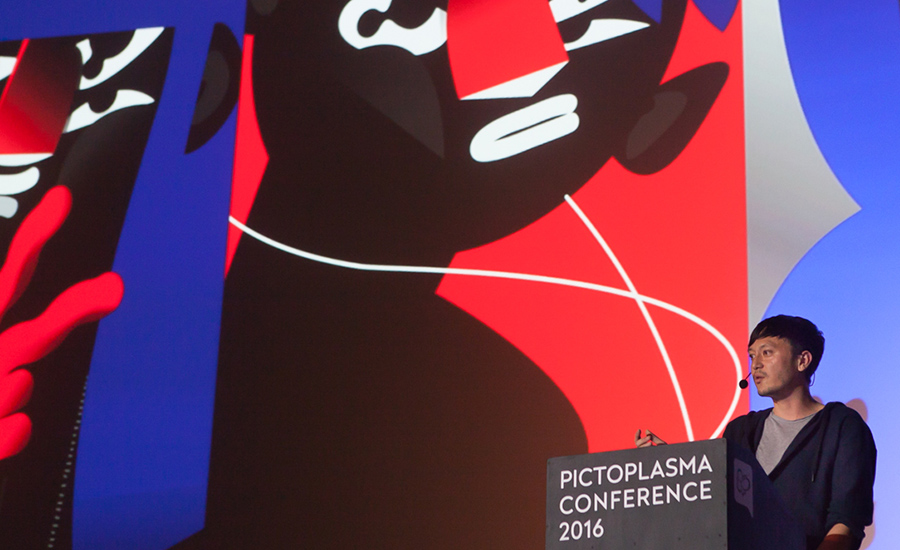 Guillaume Kashima started his career as a graphic designer in advertising but later moved on to illustration 'because it seemed more fun and I was a bad designer anyway.'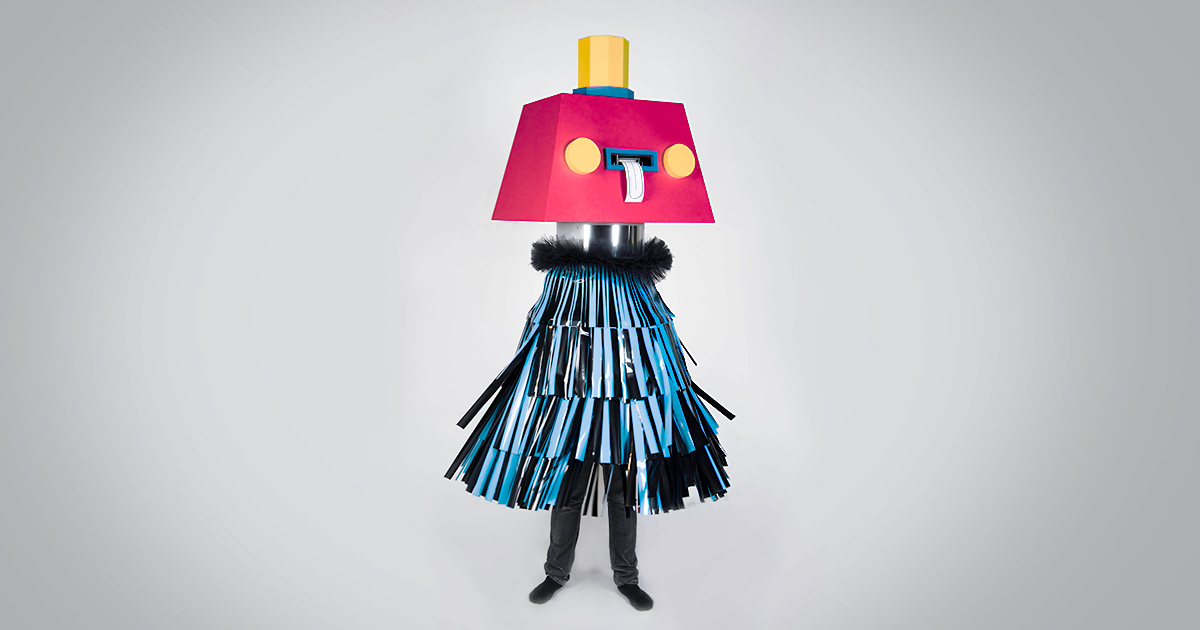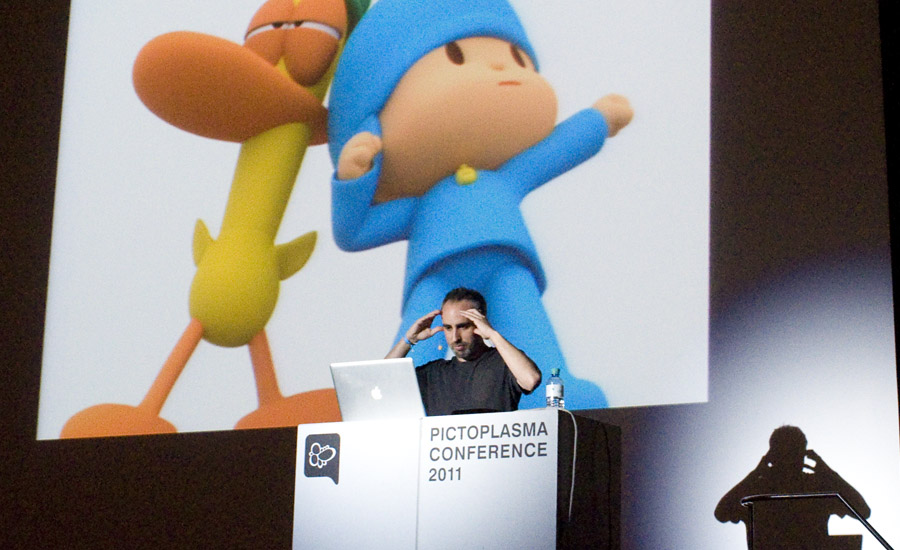 ES/ Guillermo García Carsí Based in Madrid, Guillermo started out as an illustrator, but inspired by Tex Avery he moved on to animation, where he could distort his characters into every conceivable shape. His preschool series 'Pocoyo' has won him a long list of prestigious awards and is highly popular in Spain. 2011 Berlin elsenorstudio.com […]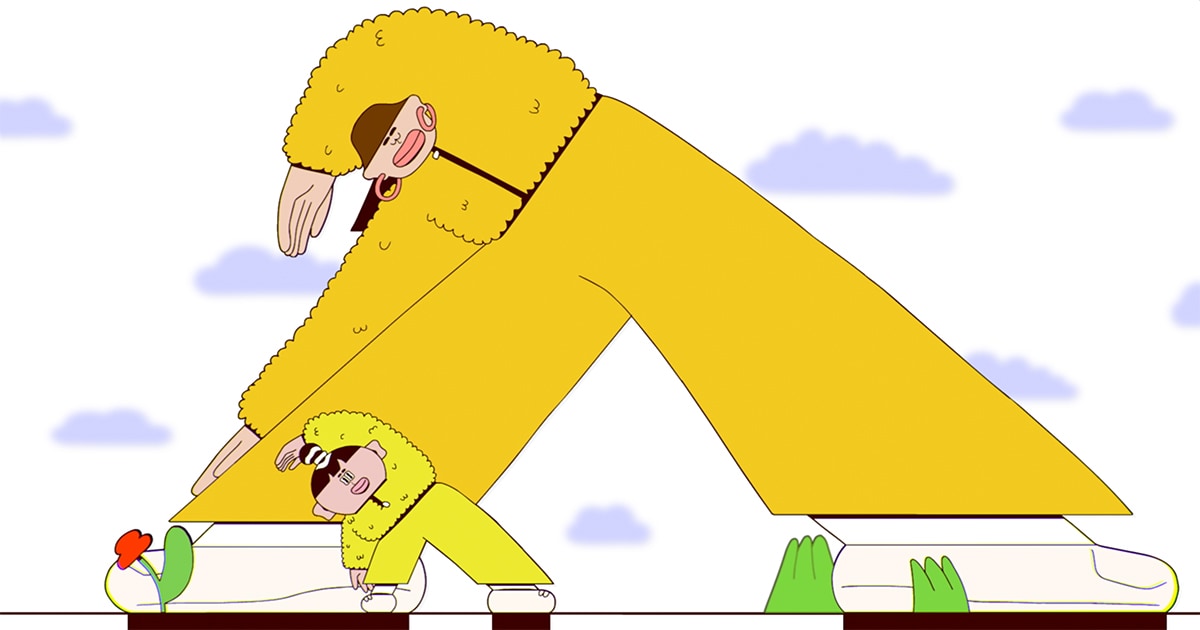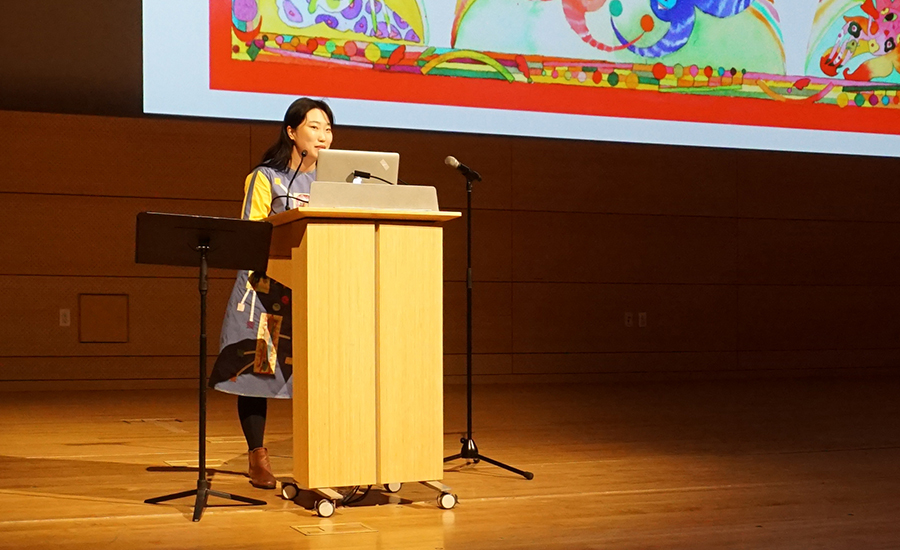 Georgina Melone, Vice President at the Hasbro Invention Lab, and principal designer James Yuen, share how the entertainment company is continuously committed to create the world's best play experiences, while opening up to new audiences that connect with its iconic brands in unforeseen ways—from 'Transformers' to 'My Little Pony.'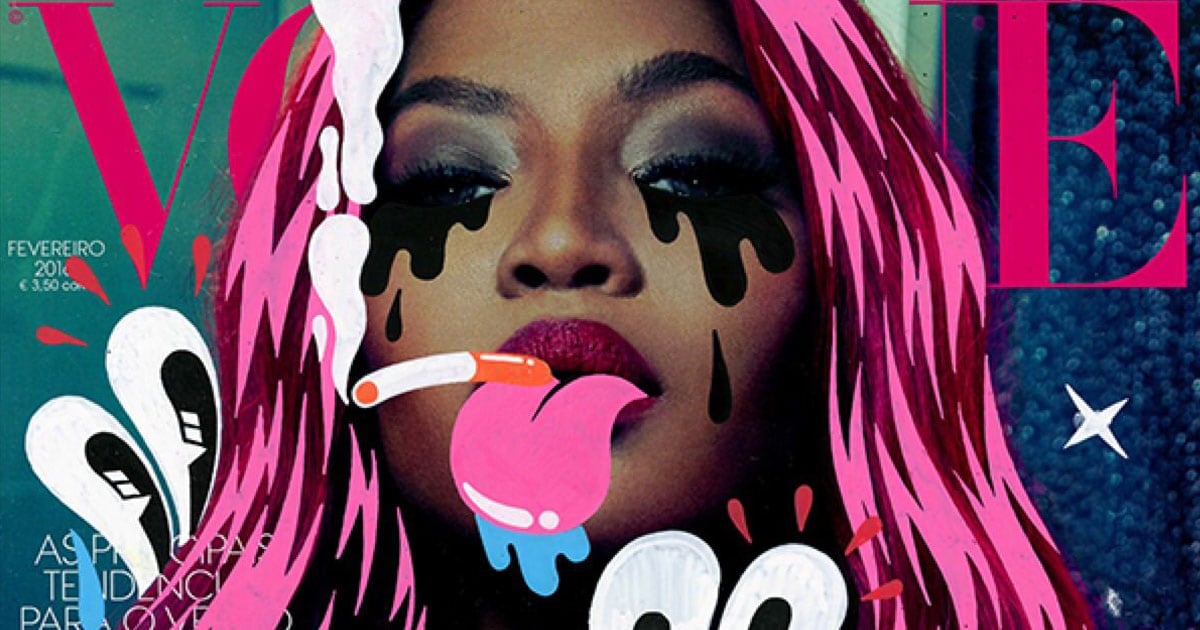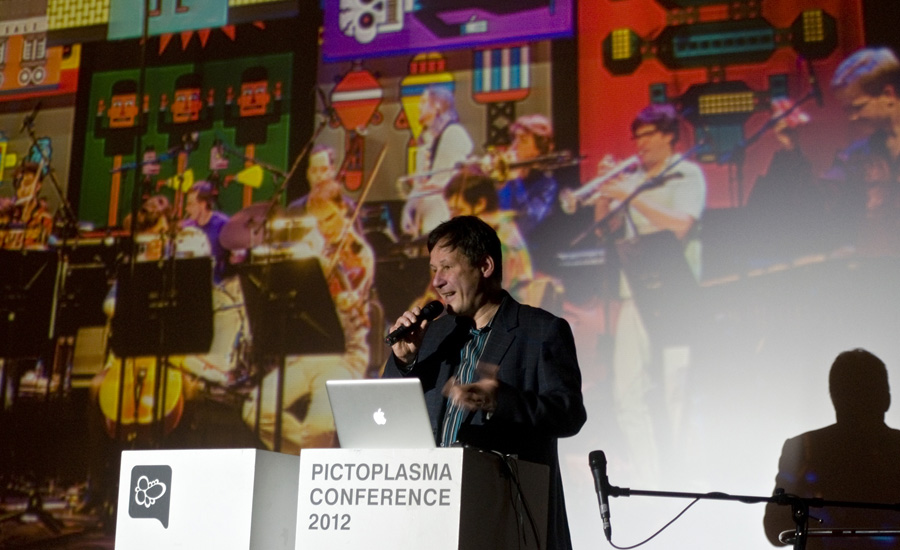 DE/ Henning Wagenbreth Henning Wagenbreth is one of today's most respected visual artists working in Germany. After studying at the East Berlin Art Academy, he turned his focus to Illustration, with a strong interest in graphics and typography, while understanding manual and industrial printing techniques as essential part of the creative process. Internationally recognized for […]
Hikari Shimoda's artwork paints a world where cuteness and horror coexist. Her portraits not only represent heroism but an adult desire to watch our children grow and to defend the world we have constructed.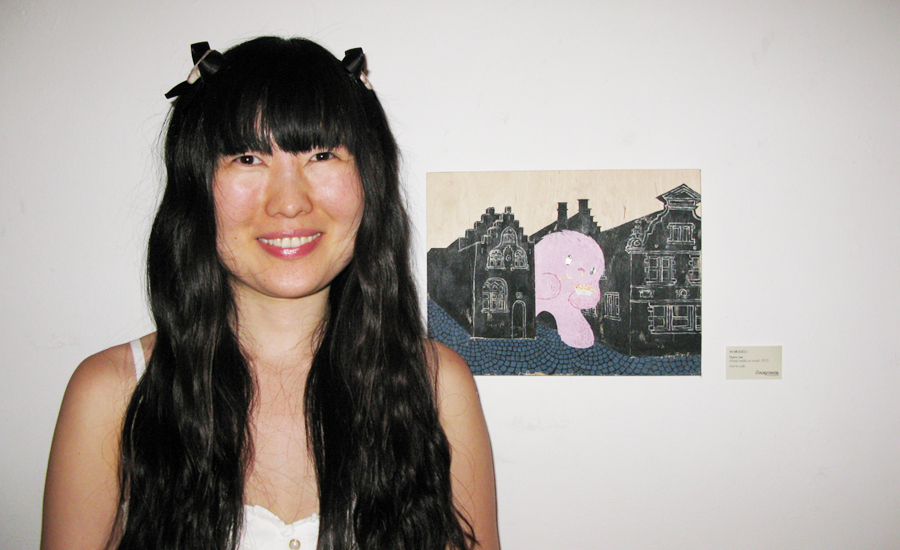 CAN/HK/ Hyein Lee An engineer-turned-illustrator from Toronto, Hyein's work is populated by lonesome, humble and friendly monsters, which depict melancholy moments with cuddly-toy appeal. Autobiographical in content, these intimate diary-like drawings are often a direct translation of the artist's feelings. 2012 Berlin hyeinlee.com  >>>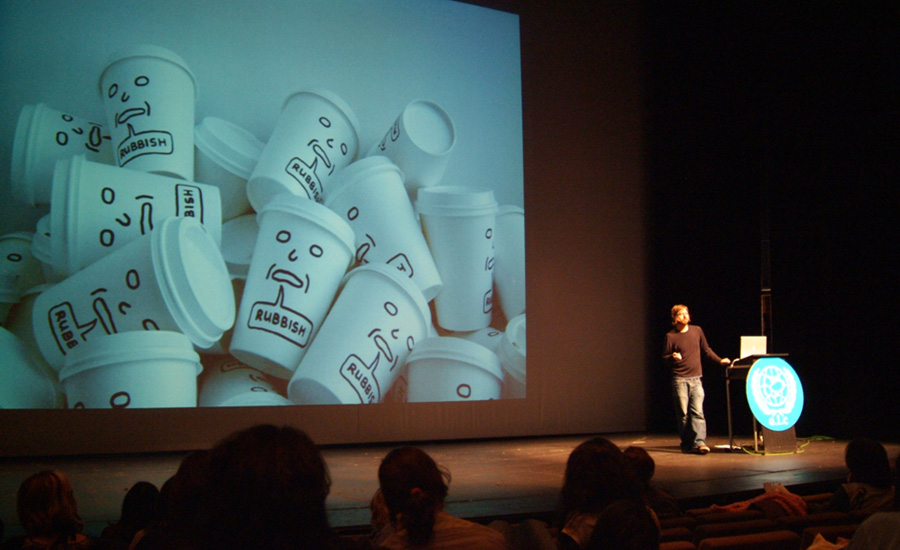 UK/ Ian Stevenson The London artist is inspired by the everyday strangeness of people and the world around him. His drawings show clusters of meticulously deformed characters and wry, oddball soundbites. They are overtly cartoonish, but melancholy is always tearing at the surface. 2006 Berlin ianstevenson.co.uk  >>>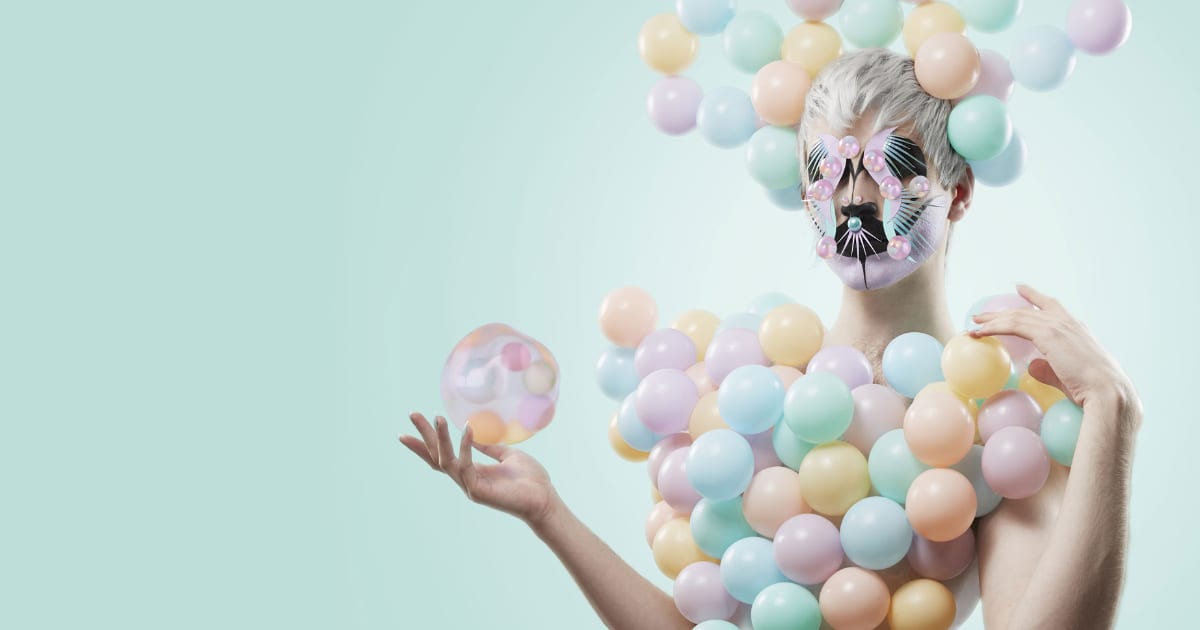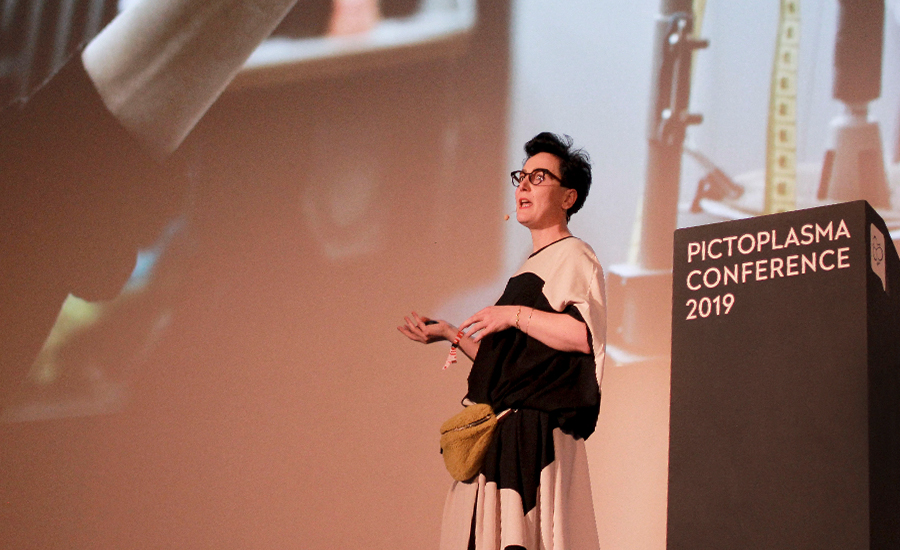 32'13'', 1080p mp4 (H.264), 335MB
Iza Rutkowska is a Polish visual artist, designer, educator, and cultural manager who uses artistic tools to integrate communities and instigate social change. Focussing on education as process, she has worked with children to build playgrounds and the residents of buildings to design their backyards, equipping them with sustainable skills to develop projects independently.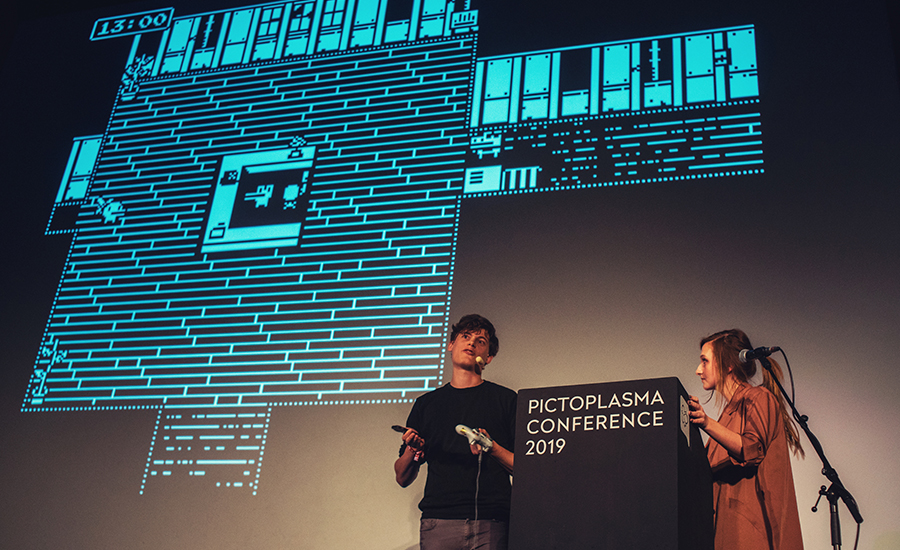 19'30'', 1080p mp4 (H.264), 253MB
Kitty Calis and Jan Willem Nijman recently released the famed adventure Minit—a game played in sixty second increments. Players leave home to help unusual folk, uncover secrets, and overcome dangerous foes, all in the hope of lifting a curse that ends each day after just one minute. With its minimalist, black and white design, the game echoes early arcade culture and features an iconic beaked character.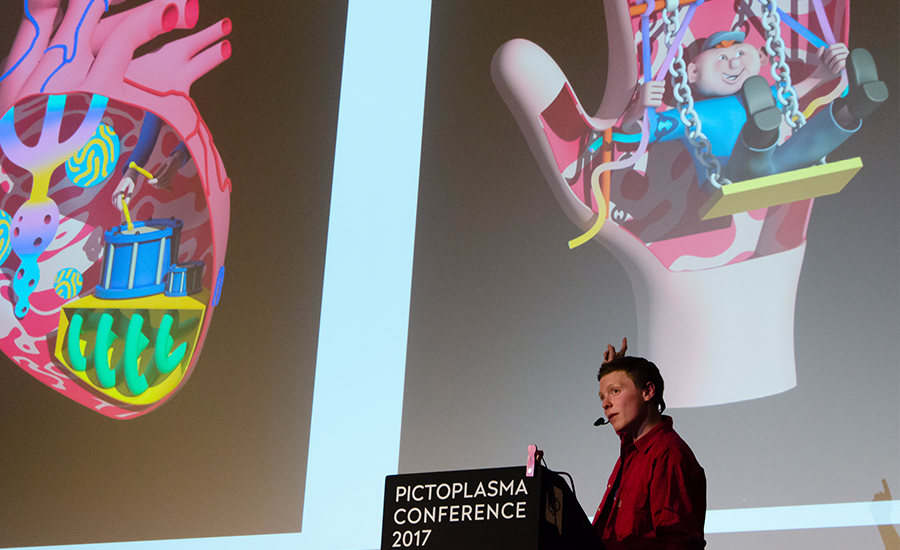 Current illustration/design/animation it-boy Jack Sachs introduces us to his trademark jumbled up faces and awkward shapes influenced by the pioneers of early CGI, shares some cruel details of his CV and frustrating job experiences, and gives valuable DIY tips on how to make your break through.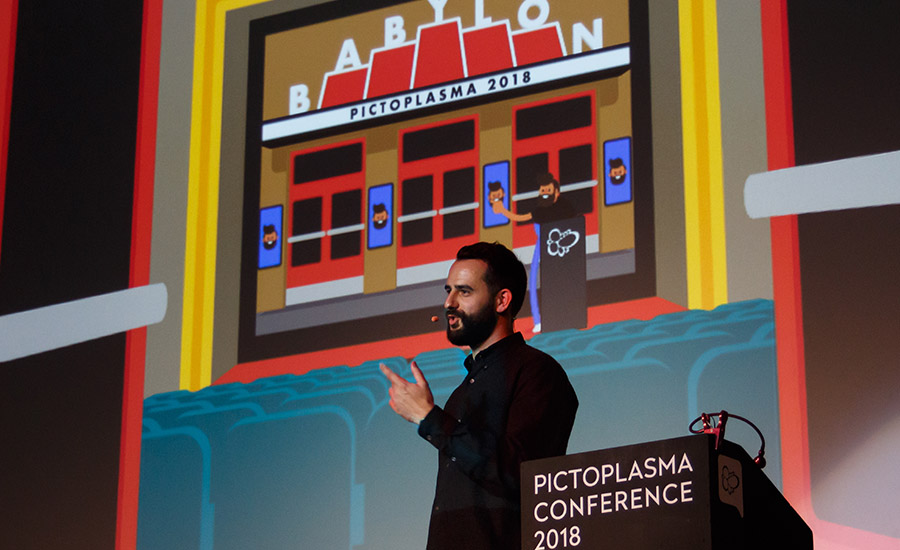 British animator and director James Curran shares the making of his famed 'Gifathon' projects—30 animated GIFs released in 30 days based on his experiences living in New York City, Los Angeles, Tokyo—and a mini-gifathon in Berlin especially for Pictoplasma.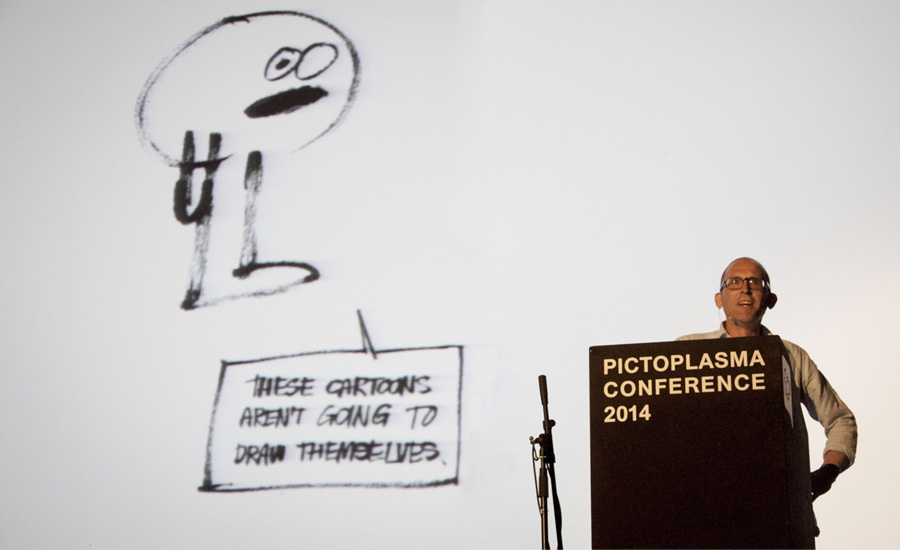 Illustrator, marathon athlete, and philosopher James Jarvis makes sense of his busy career, from shaping the nascent world of designer toys to recently humbly returning to the pleasures of a simple pencil stroke.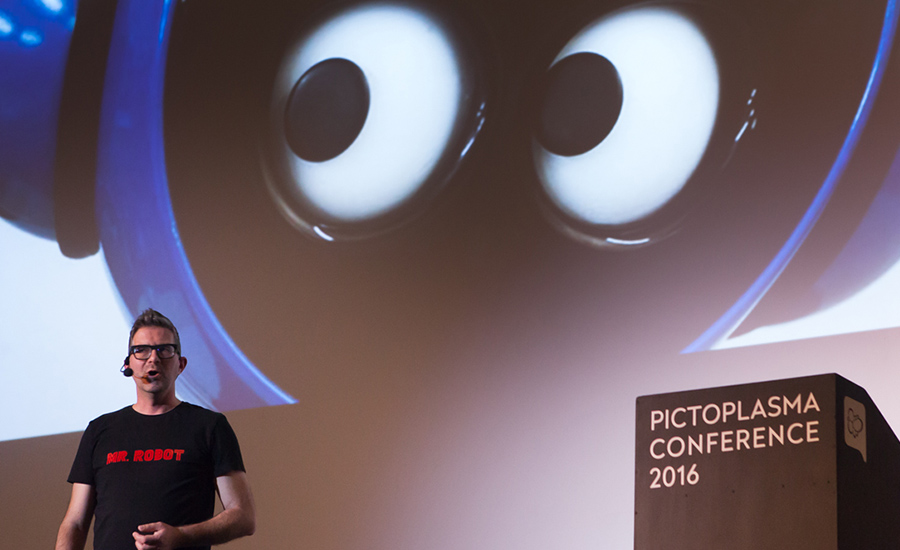 Jan De Coster grew up with a fascination for science and sci-fi, and soon started making interactive installations. In 2012 he was commissioned to build his first robot—and has continued to make robots ever since, exploring the boundaries of human-robot relations.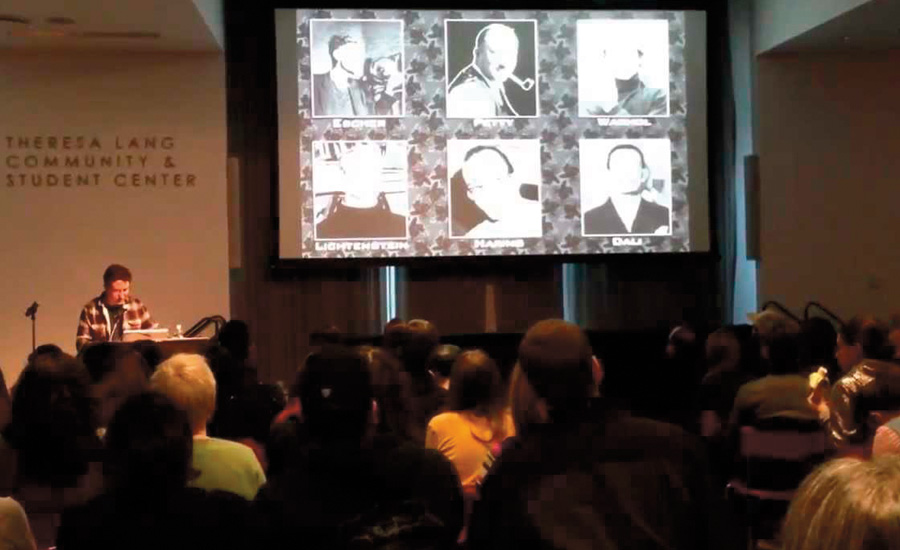 USA/ Jason Freeny A working artist since the early 90's, Jason Freeny's anatomical exploration of character toys started makingwaves in 2007 with his now classic break down of a domesticated Balloon Dog. A self proclaimed Plastic Surgen and using his theory of reverse forensics Jason has brought to life scores of our childhood friends through […]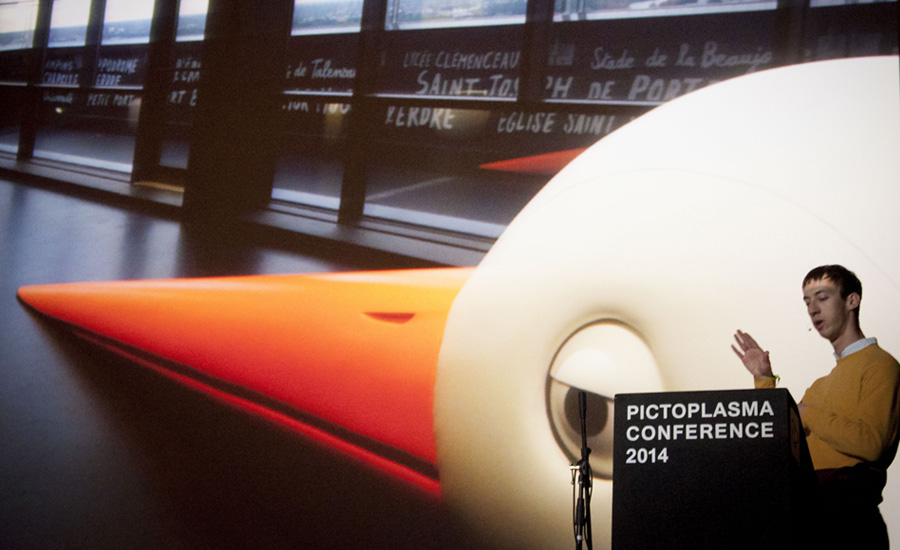 Jean works as illustrator in London, expanding his practice to photography, video, costumes and installations in an eclectic body of work. His illustrations are classic both in style and in the way they reduce complex matters to visual puns.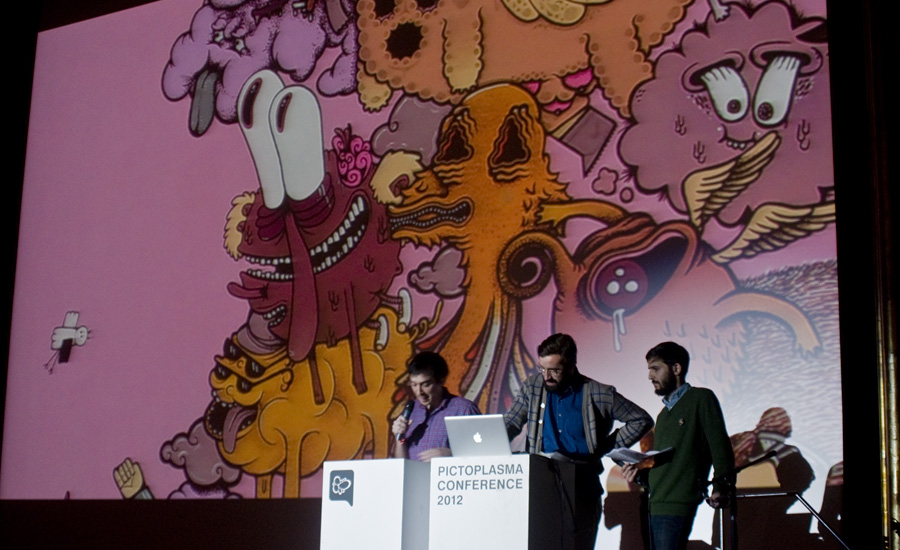 FR/ Jeanspezial When a collective has eight or more members, the output is obviously going to be varied. But as the works on display by Jean Michel Ouvry, Nicolas Barrome and Sébastien Touache show, they are united by a passion for classical composition. In collaborative projects, Jeanspezial plays with art historical references. 2012 Berlin jeanspezial.tumblr.com […]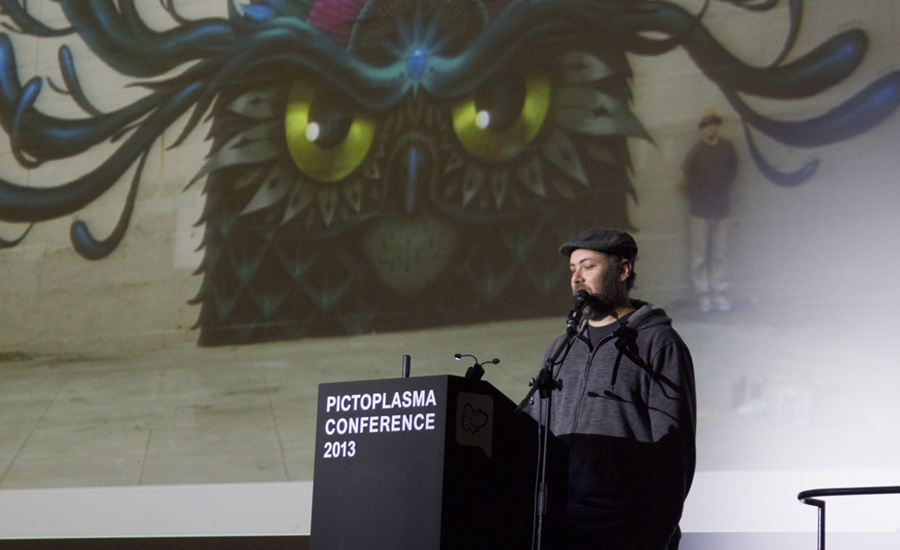 USA/ Jeff Soto Jeff Soto is an artist, illustrator and muralist who exhibits in galleries and museums around the world. His distinct colour palette, subject matter and technique resonate with a growing audience and bridge the gap between Pop Surrealism and street art. Through striking visual imagery, Soto communicates profound visions and fears, nostalgia of […]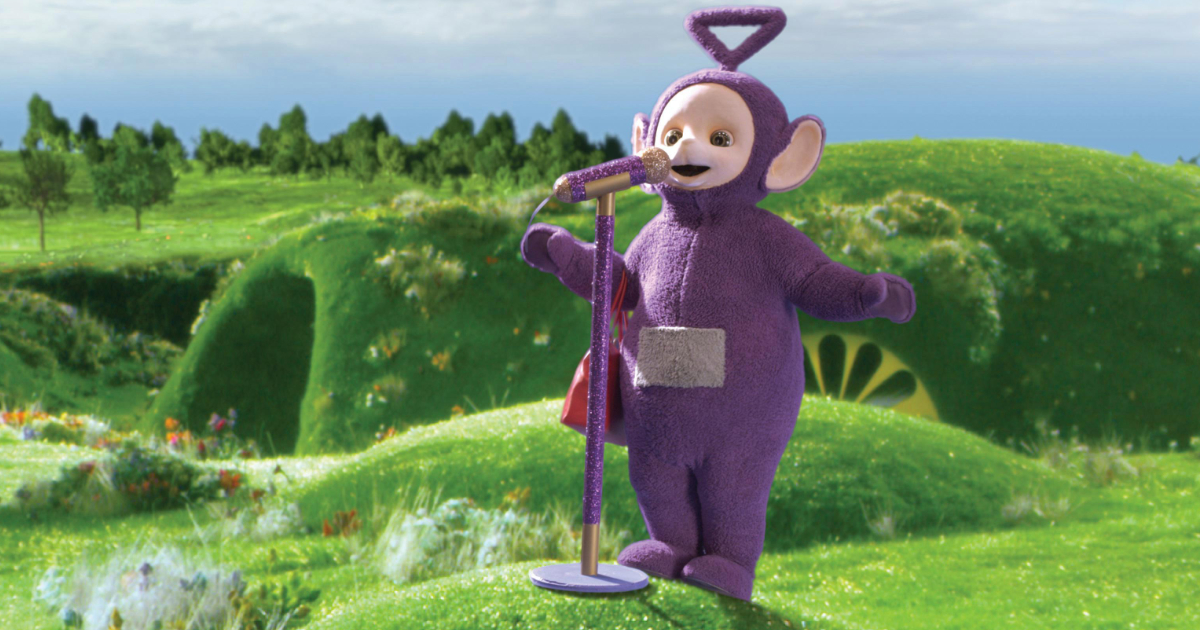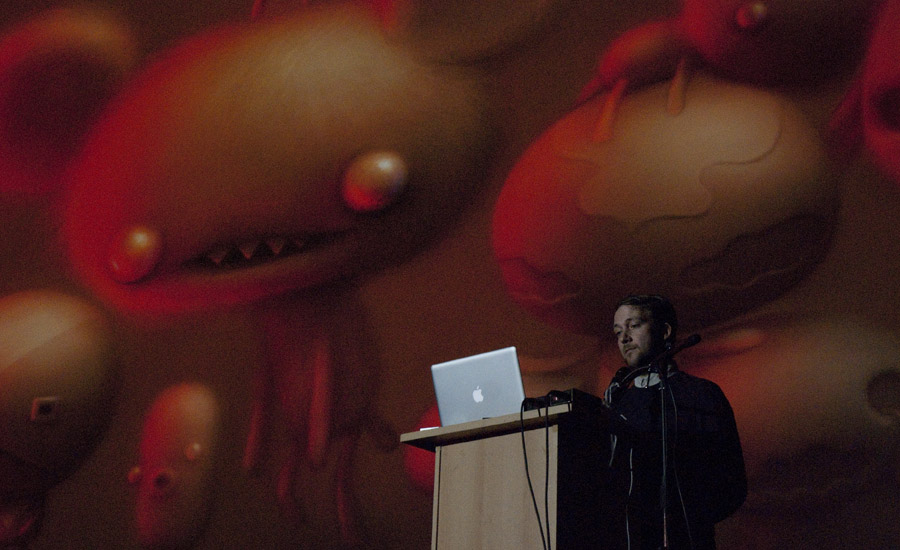 AUS/ Jeremy Dower Jeremy is an artist, musician, and film director from Melbourne. He creates digital paintings, exploring the aesthetics of the medium and its virtual plasticity. His work centres on reductive figuration, playing with the uncanny, bringing characters to life, pausing the process at the brink to obscure its emergence. 2010 Berlin, 2011 Berlin […]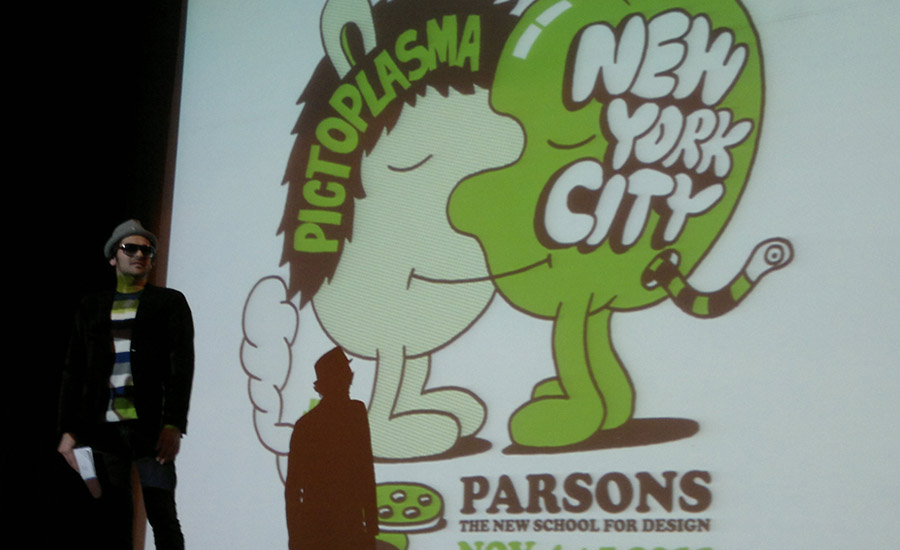 AUS/ Jeremyville Jeremyville is an illustrator, artist, product designer and author based in New York, who works with a cast of characters often set in urban environments. With his Community Service Announcements, posted regularly on Facebook, he reflects on the complexities of daily life in simple statements. His personal work is informed by a fascination […]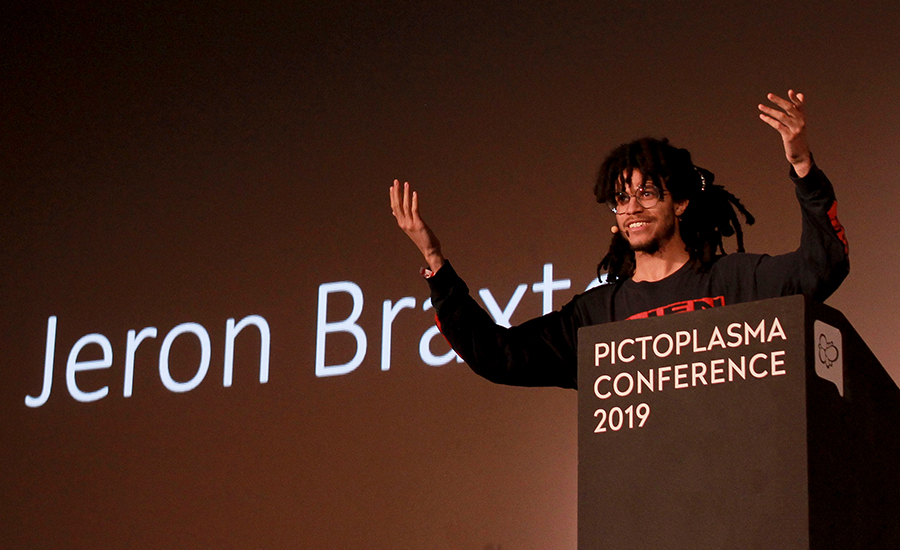 41'50'', 1080p mp4 (H.264), 620MB
Jeron Braxton is a self taught 3D animator exploring the Black American experience via surreal Playstation 2 aesthetics. Glucose, his short film investigating the colonial history of sugar as the engine of the slave trade, won the Short Film Jury Award for Animation at Sundance Festival 2018.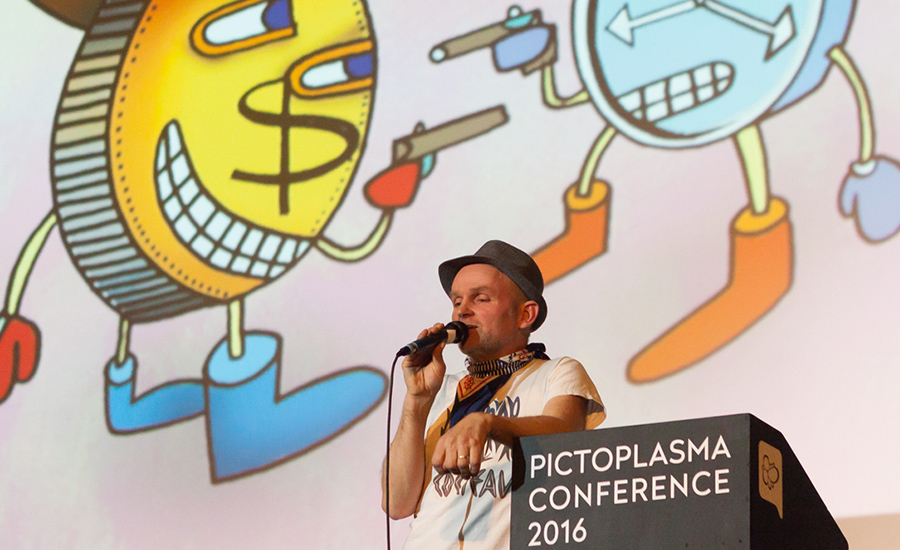 Jim Avignon is an illustrator, painter and conceptual artist and a singular figure in the German contemporary art scene. His affordably priced art has found its way onto airplane wings, watches and the Berlin Wall. He has no agent, no gallery and no works for sale online.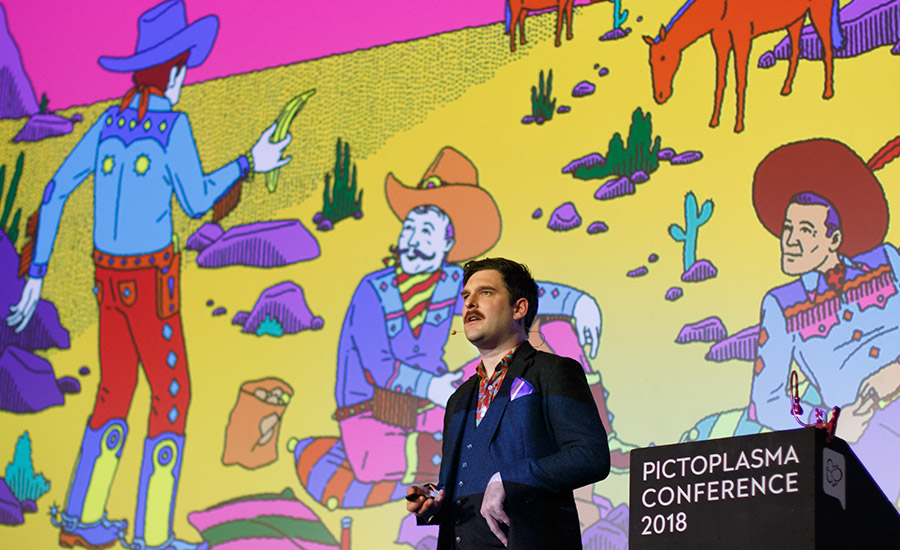 Famed illustrator and artist Jim Stoten talks about 6 year old emails, the use of too many Photoshop filters and living and working from his home studio in Hastings, where he creates painstakingly elaborate drawings with a distinct psychedelic flair on commissions for clients from all over the world.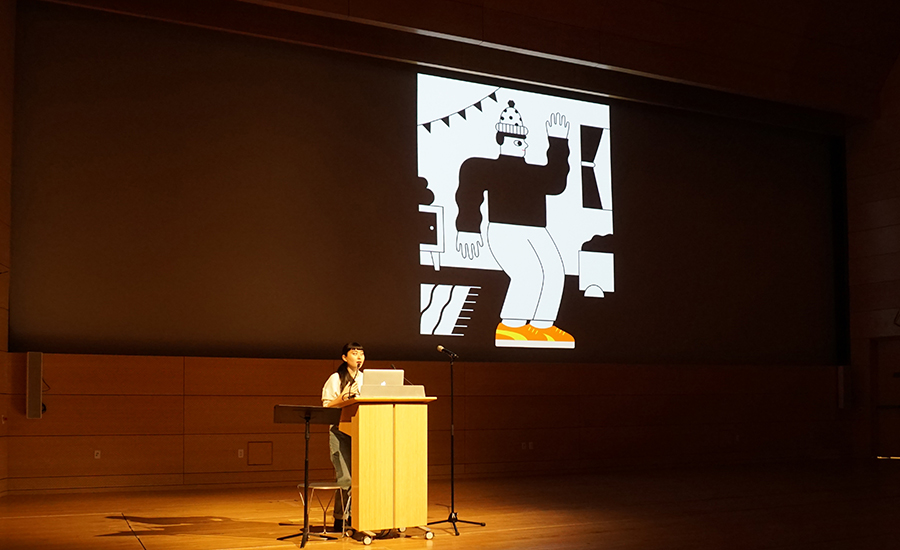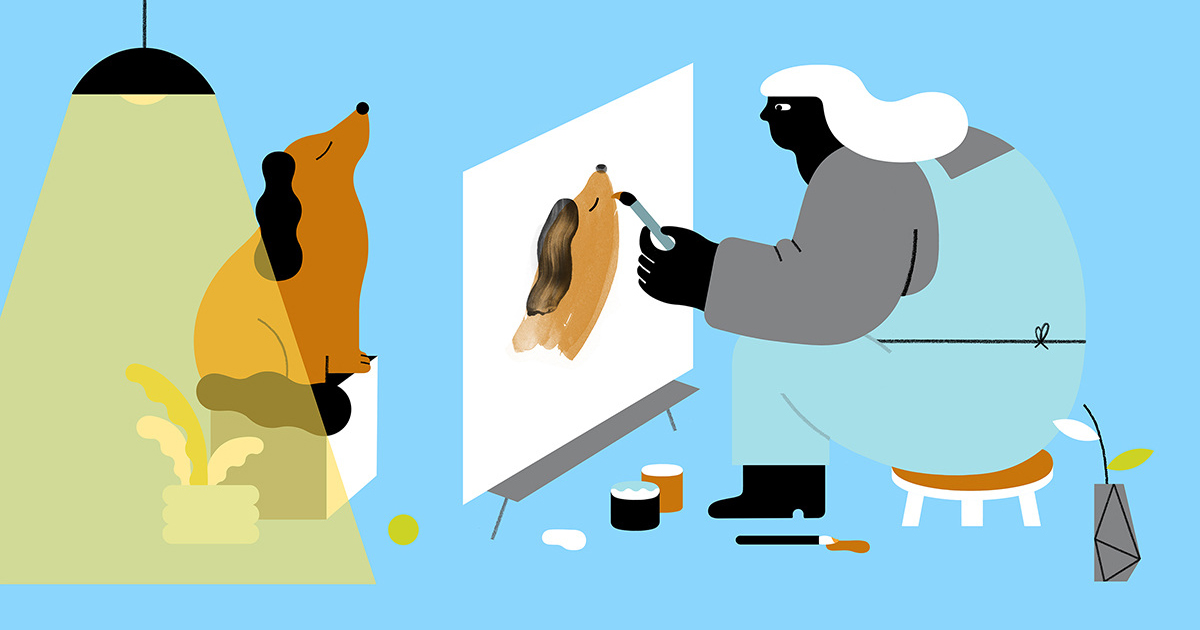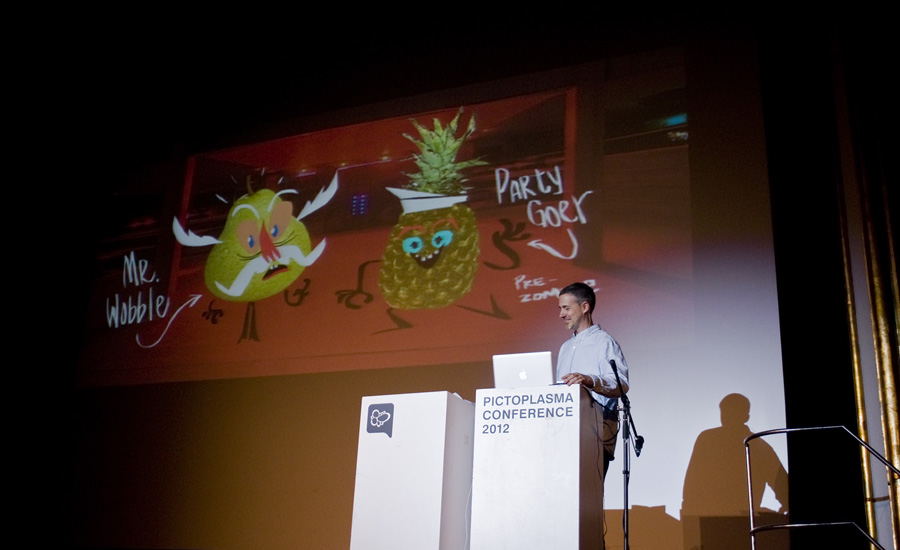 USA/ Joel Trussell Joel hails from illustration but works mainly as animation director in Los Angeles. Renowned for his prolific music video output and often provocative work Joel likes to combine simple graphical elements with real footage. 2011 NYC, 2012 Berlin joeltrussell.com  >>>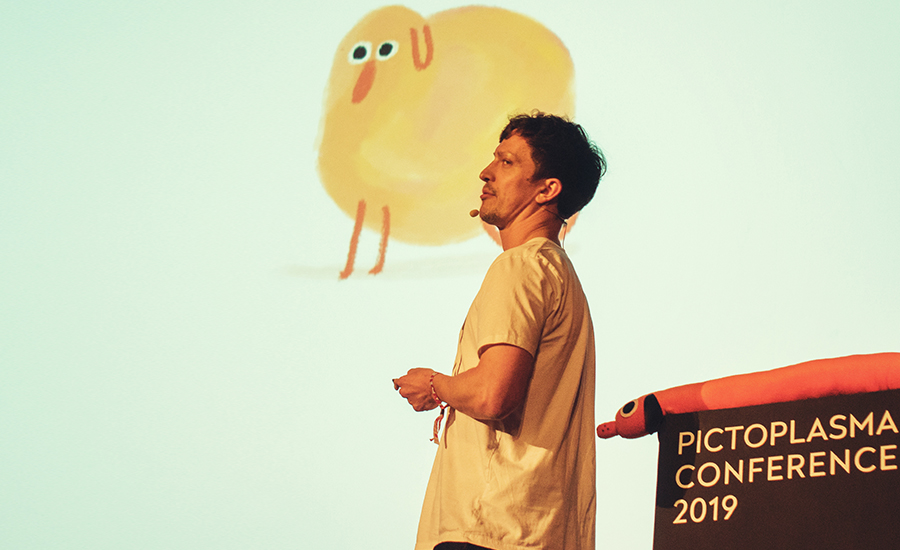 27'01'', 1080p mp4 (H.264), 229MB
John Bond is an illustrator, author, and artist from the UK working in animation and online media as well as print and painting. He has produced and directed projects for clients such as BBC, Disney, Channel 4, MTV, and Tate. His debut picture book Mini Rabbit Not Lost was published by Harper Collins in 2018. John utilizes a cast of charming characters (typically dogs) to explore the endless quirks and innocence of our day-to-day existence.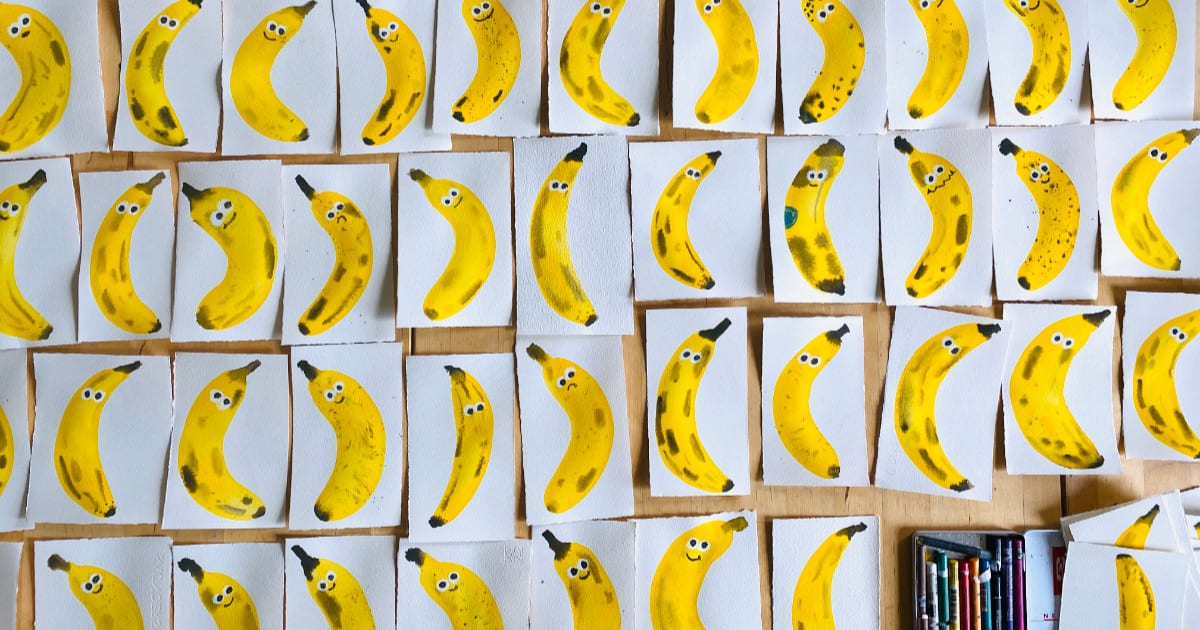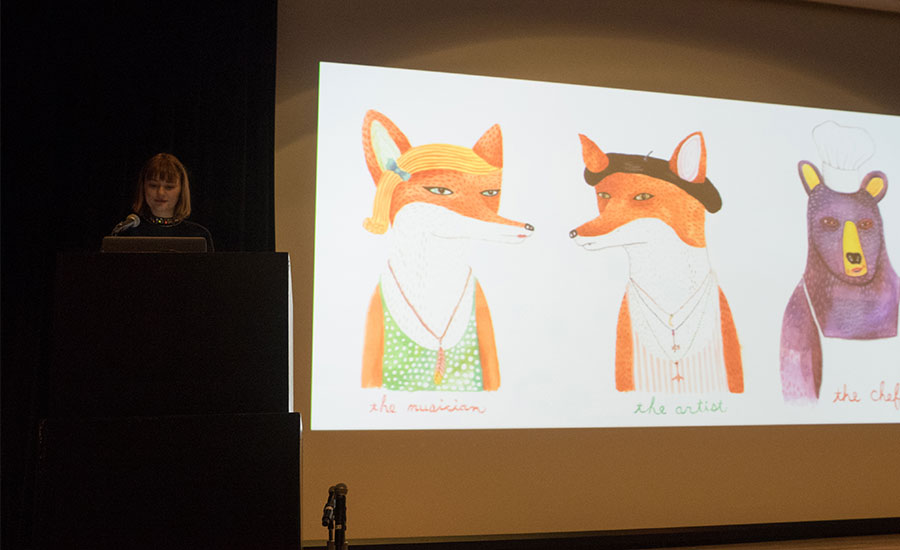 USA/ Jordan Brunner Brought up by a painter and a carpenter, Jordan seemed destined for a future in fine arts. Mythology, travel, and surprising narratives make Jordan's work unique. Since joining Strange Beast, Jordan has directed commercials, music promos and interactive games for Linda McCartney, One Billion Rising and Paramore. Jordan's style brings the screen […]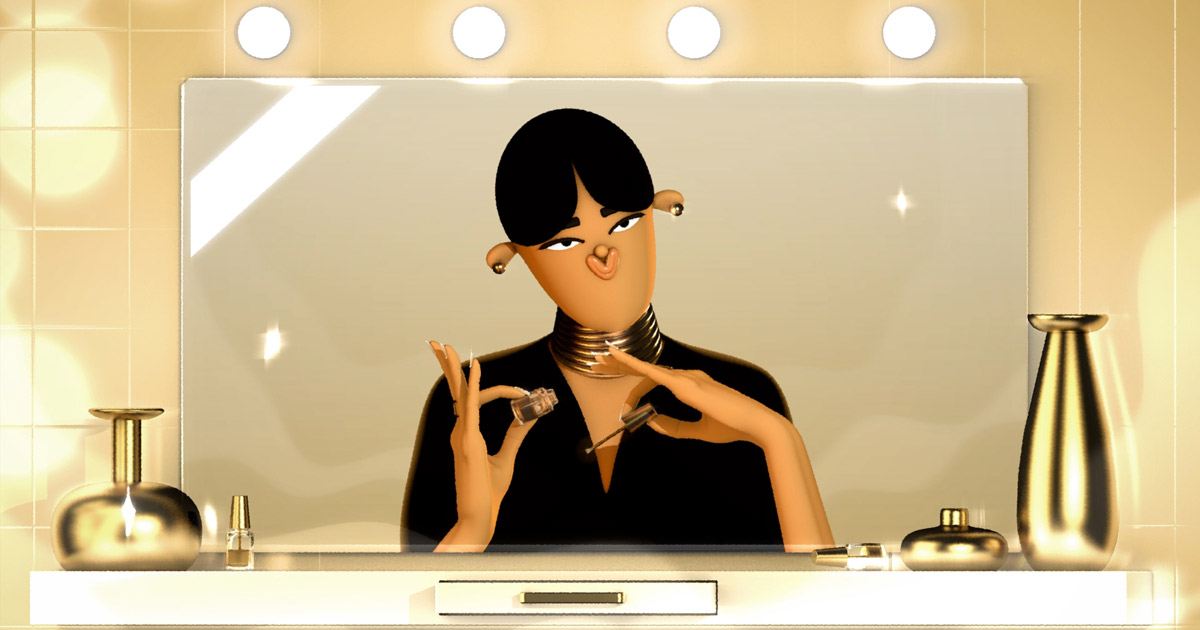 USA/ Joshua Ben Longo In a lengthy and elaborate process, Joshua makes soft sculptures from materials such as felt and cashmere, fusing the art and craft of character design with notions of desire and curiosity in inappropriate social settings. He works as a design and fashion consultant in Philadelphia. 2011 NYC, 2012 Berlin longoland.com  >>>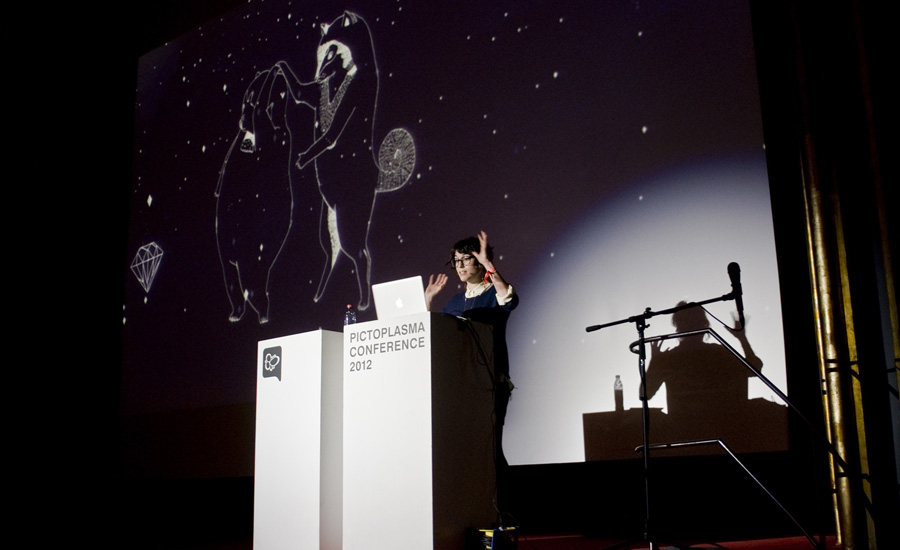 UK/ Julia Pott Julia Pott is an animator and illustrator based in London and New York. Following a BA in Animation and Illustration at Kingston University in 2007, Julia went on to direct animations for clients such as Bat for Lashes, Etsy, Malibu Rum, The Decemberists and Toyota before completing an MA in Animation at […]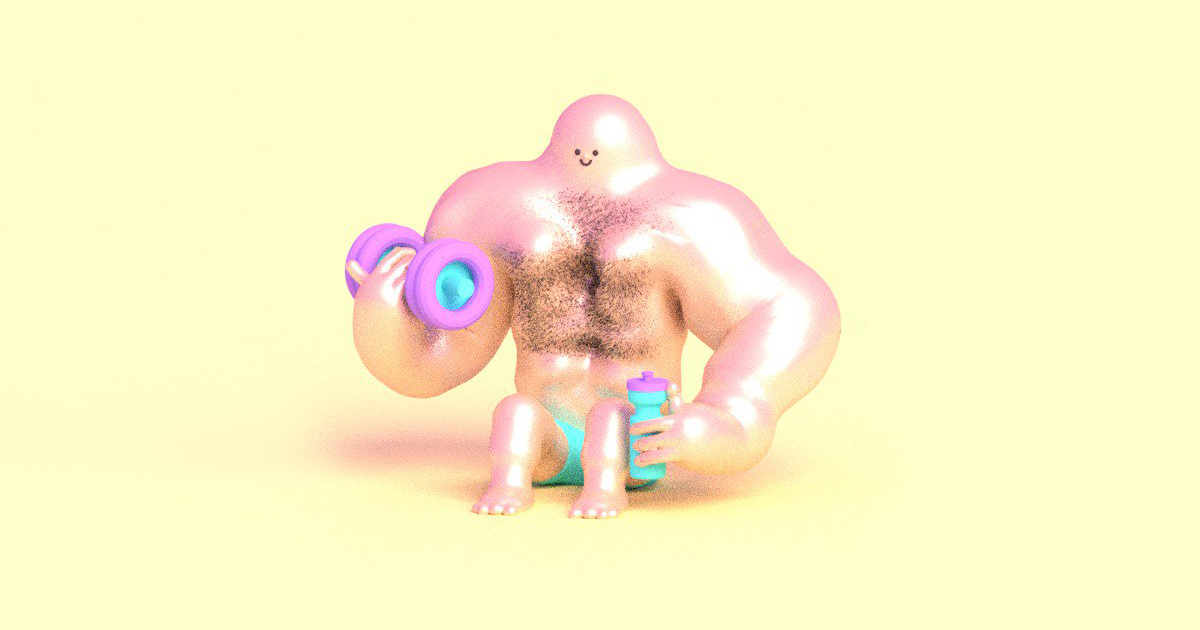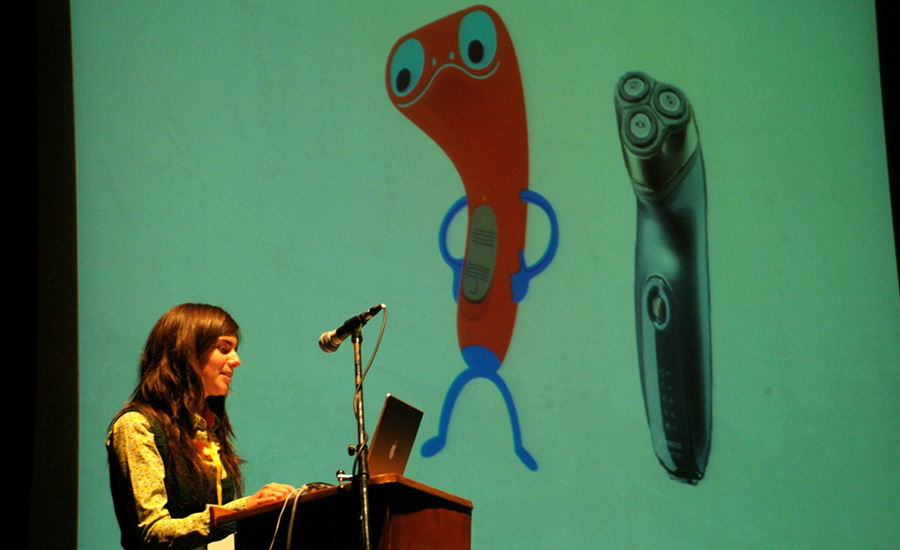 ARG/ Juliana Pedemonte Juliana is an illustrator and motion designer from Buenos Aires. Her work is full of colour and usually depicts joyful characters and anthropomorphised machines. She may have been first to introduce a character with screen-like face, a stylistic device that since been adopted by many other artists. 2008 Argentina, 2011 Berlin colorblok.com […]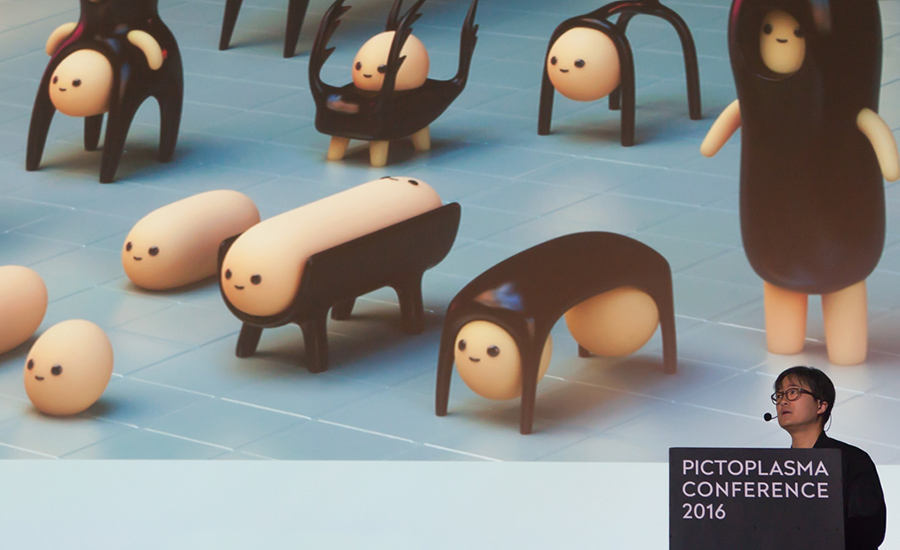 The work of animation director and media artist Jun seo Hahm focuses on the digital expression of biologically inspired life-forms in editable time and space.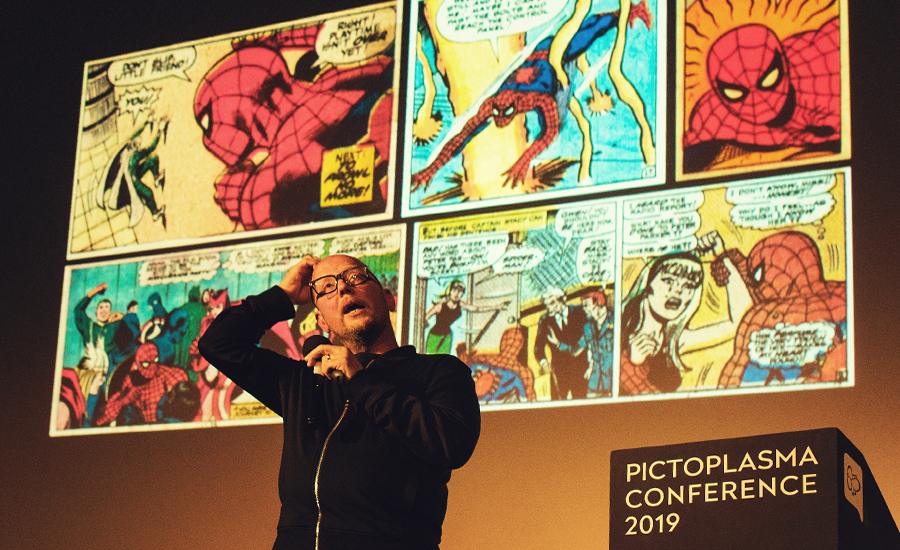 Justin K. Thompson is an award-winning production designer who recently worked in this capacity on the latest feature film by Sony Pictures Animation, Academy Award winner Spider-Man: Into the Spider-Verse. Previously he designed Cloudy with a Chance of Meatballs and its sequel. Prior to joining Sony Pictures Animation, Thompson worked at The Orphanage Animation Studios, The Jim Henson Company,…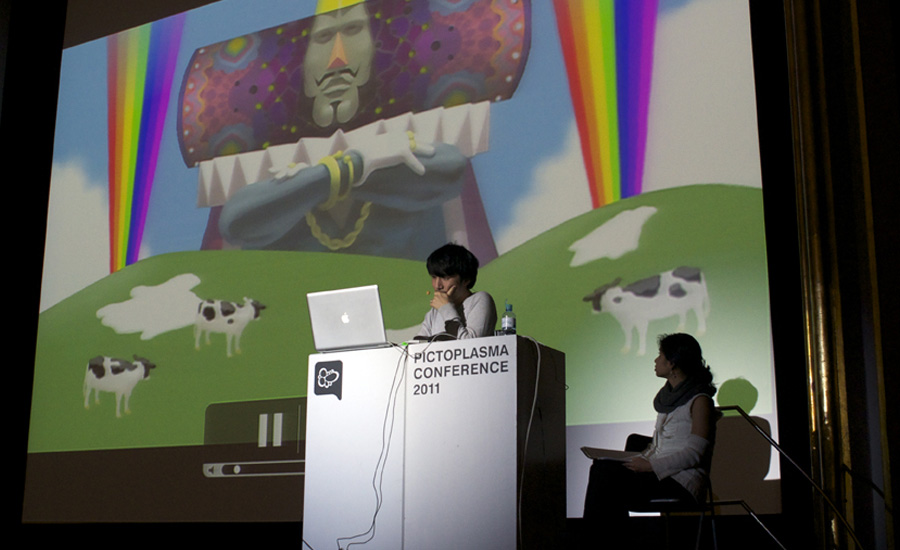 JP/ Keita Takahashi Director, art director and game designer Keita Takahashi graduated in fine arts with a focus on sculpture from Musashino Art University, Japan, and went straight to NAMCO, the renown game company. Even though he became an overnight star for titles such as Katamari Damacy and Noby Noby Boy, Takahashi states that he […]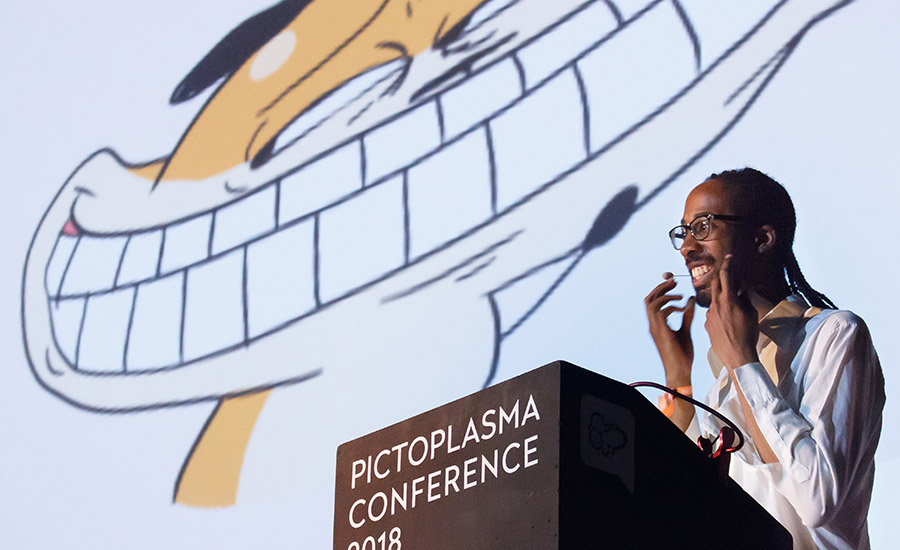 French self-taught animator Kévin Gemin, better know as Kékéflipnote, confesses how he fell in love with the simple animation tools provided by his little Nintendo DSi and 3DS consoles. The resulting GIF vignettes of bouncing pigeons and foxes are currently creating a big splash online, and certainly made everyone in the conference auditorium smile!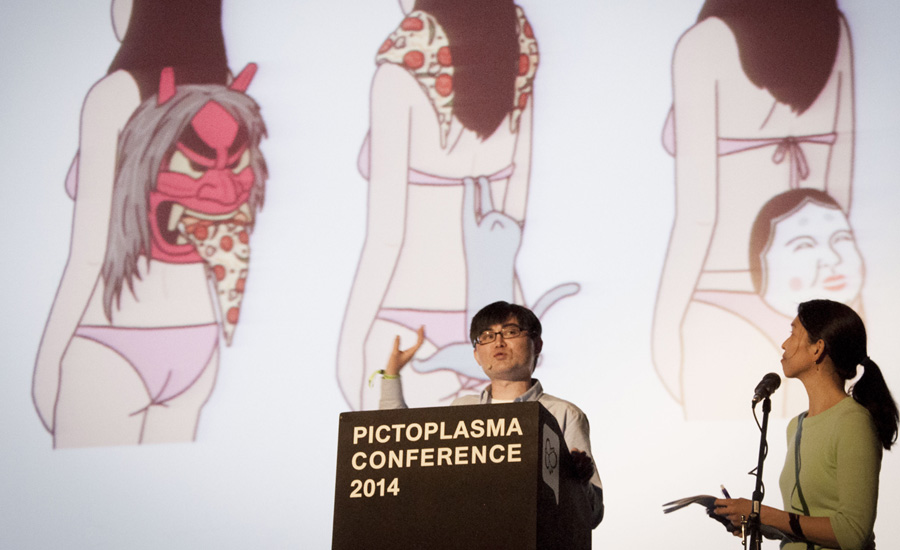 Kimiaki Yaegashi aka Okimi is responsible for some of the strangest imagery you've probably ever encountered.
And Pizza.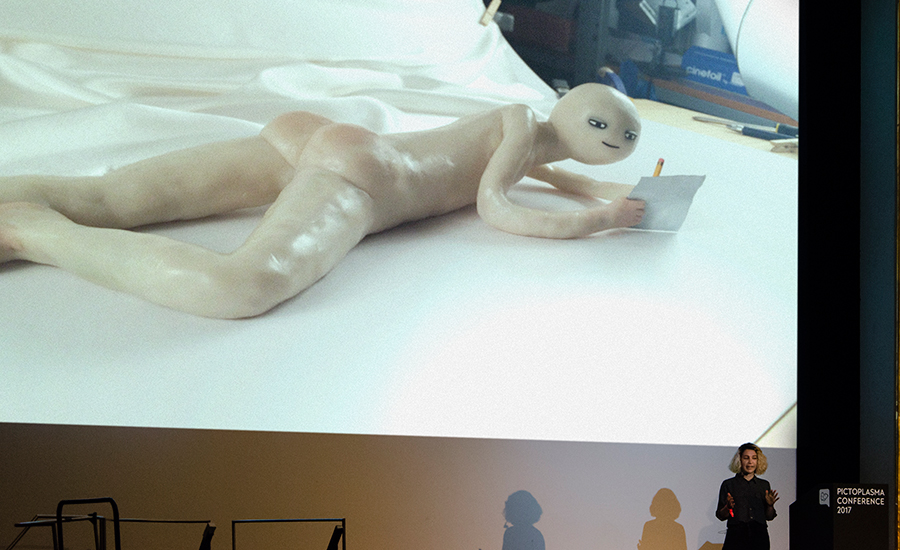 Kirsten Lepore, LA-based director and animator famed for her Emmy winning episode of 'Adventure Time,' talks about the joy and challenges of stop-motion, shiny butts and how to cope with loosing control over your own artistic work once it's gone viral globally.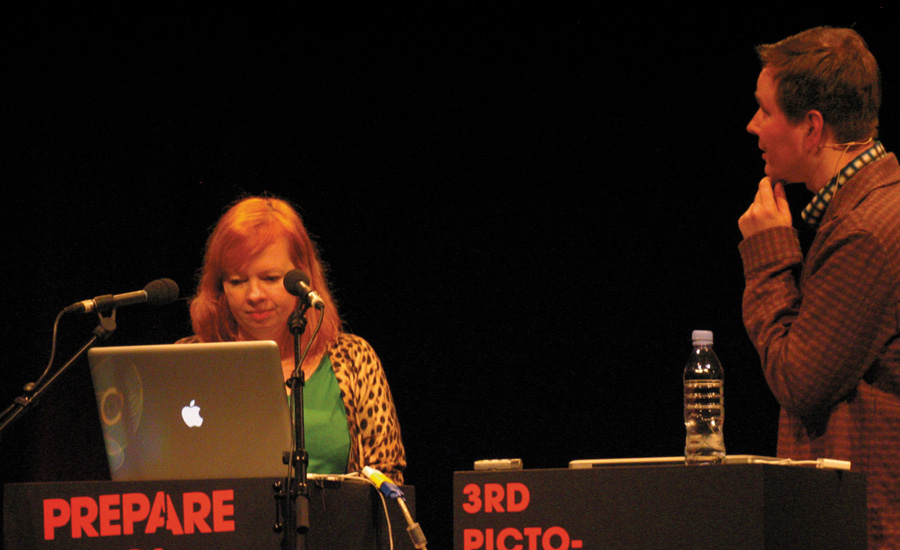 FN/UK/ Klaus Haapaniemi The Finnish illustrator and artist Klaus Haapaniemi embraces the pagan Mysticism of his native culture, but instills it with distinctly contemporaryTwist. Perhaps it is the very wilderness of the local landscape that invokes the vividness of Finnish folklore: the extremity of the seasons – the awesome, terrifying proximity of nature – conjures […]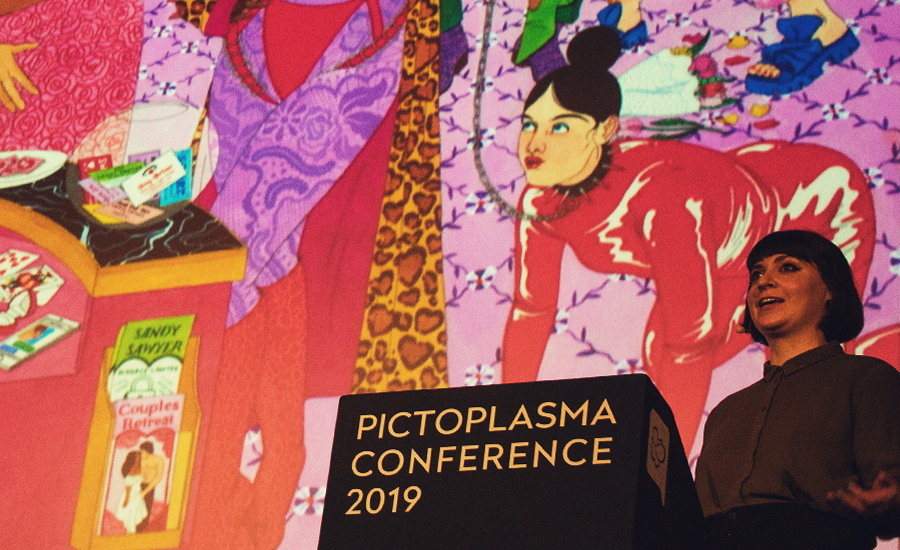 31'46'', 1080p mp4 (H.264), 198MB
Laura Callaghan is an Irish illustrator living and working in South East London. Her work is largely hand painted using watercolor, Indian ink, and isograph pen to depict strong young women in colorful, maximalist environments. Part fashion illustration, part satire of the representation of women in society and social media, she creates images that are bright and beautiful but infused with awkwardness and malaise.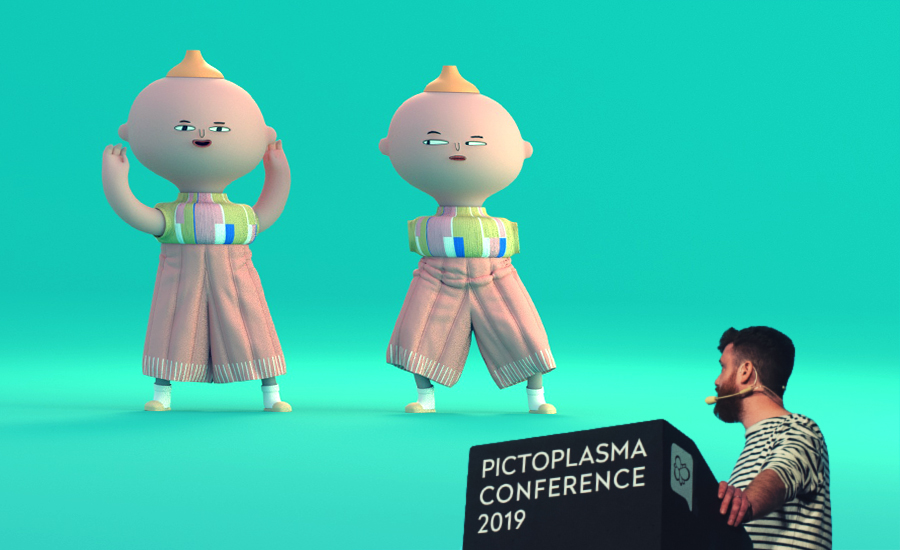 30'35'', 1080p mp4 (H.264), 376MB
Laurie Rowan is an award winning animator and illustrator based on the south coast of England. After a decade of working within the creative industries for high profile clients and campaigns including BBC, Channel 4, MTV, Disney, and Google, Laurie decided to branch out with his own brand of wobbly characters, exploring grotesque corporeality, rhythm and movement.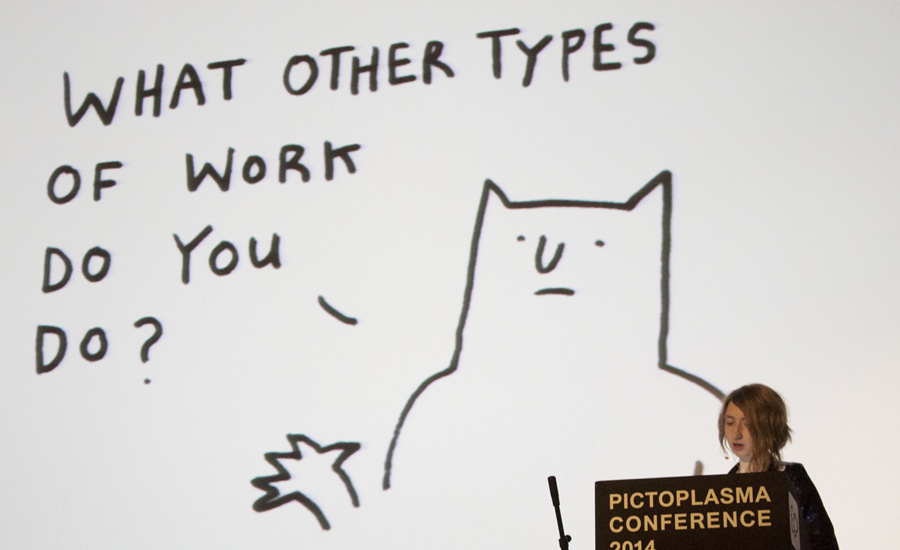 Learn more about manual excerpts(opens in a new tab)
Discussion
Open publish panel
Document
Lizz Lunney | Pictoplasma Conference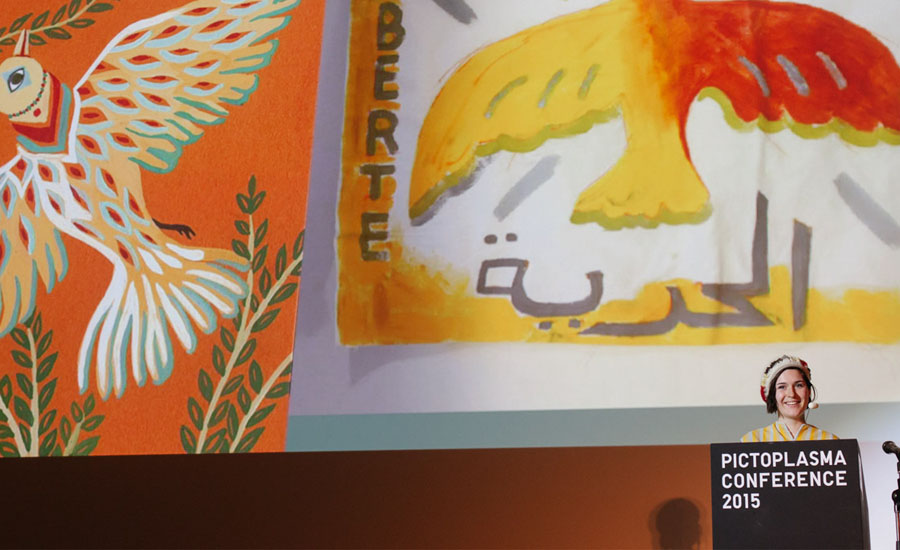 Loup Blaster is an animation film director from Calais in Northern France. Photography, piano-playing, cooking, singing, composing and myriad other activities all come naturally to this young multi-talented artist, whose work cannot be defined as any one style.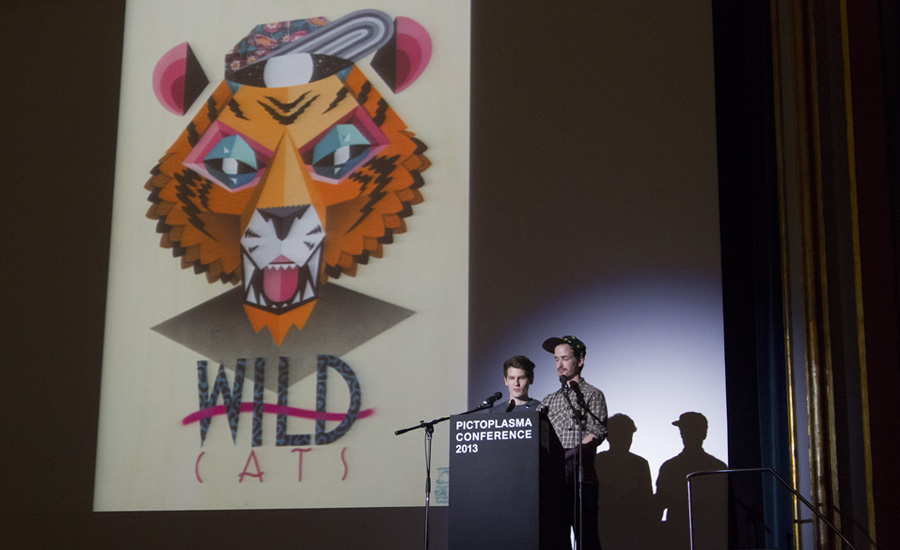 DE/ Low Bros Nerd and Qbrk, known as Low Bros, are illustrators and urban artists based in Berlin and Hamburg. As children the two brothers loved to draw and invented their first stories and fantasy worlds while playing in the countryside. Later they started to paint graffiti and co-founded "The Weird" collective. Their unique work […]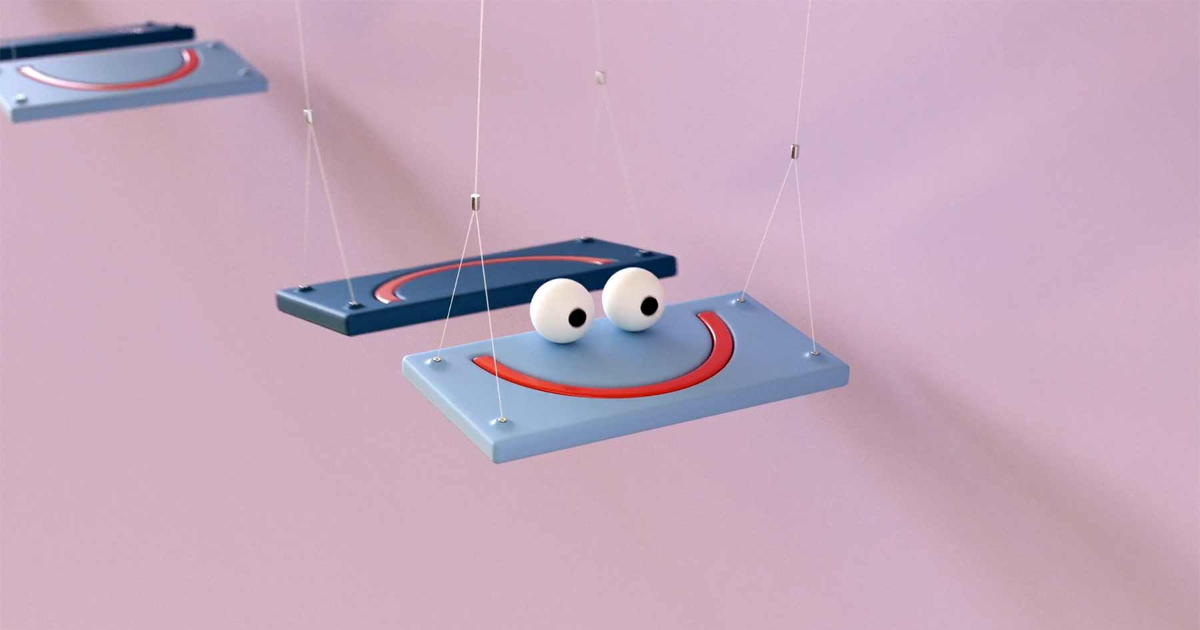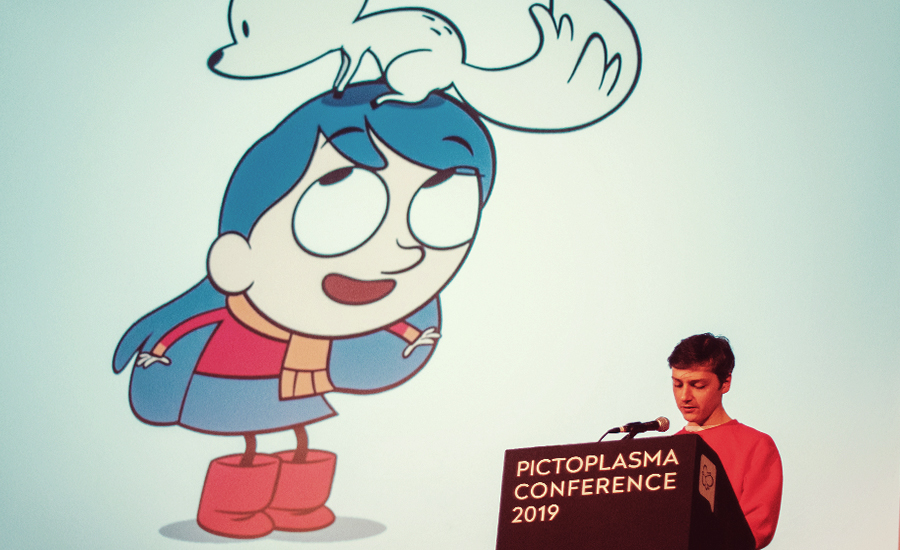 28'32'', 1080p mp4 (H.264), 169MB
Luke Pearson is an illustrator and comic book artist who lives in Nottingham. He is best known as the creator of the Hilda series of graphic novels and for the Netflix animated series produced by Silvergate Media based on them.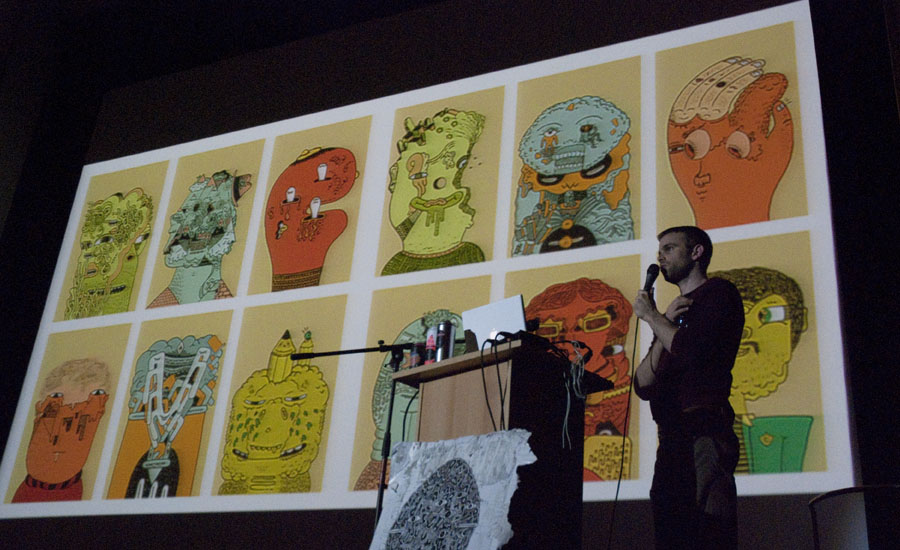 CA/ Luke Ramsey Luke Ramsey is an illustrator and fine artist from Canada. He is founding member of Islands Fold, an artist residency located on Pender Island off Vancouver. His work is distinct through a continuous flow of pen on paper, which he digitally colours to strong tableaux. Human characters are set in landscapes and […]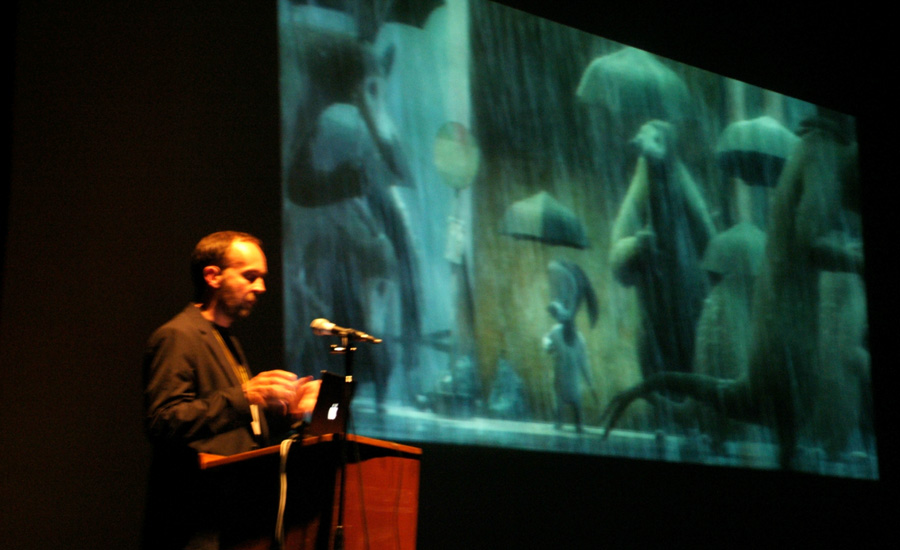 UK/ Marc Craste Marc Craste is a senior animation director working at Studio AKA in London. Before coming to the UK in 1998, Marc worked extensively in animation studios in Sydney and in Copenhagen. Marc has designed and directed many award-winning commercials including memorable work for Orange, Compaq, Lloyds Bank and the much-admired 'BIG WIN' […]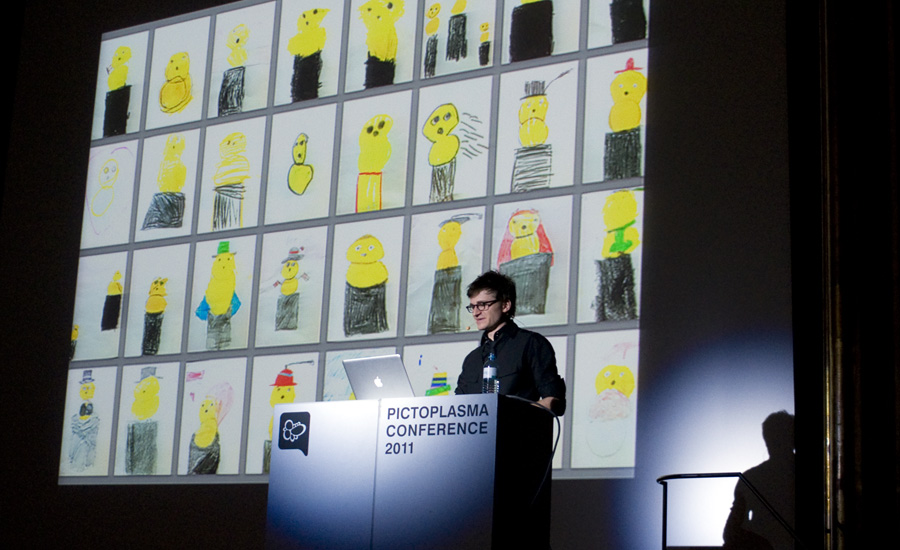 USA/ Marek Michalowski Marek Michalowski is a co-founder of BeatBots, a group of roboticists who design interactive characters and machines for entertainment, research, therapy, art and toys.Their popular robot Keepon was built to engage in nonverbal interaction with children, particularly those with autism. Michalowski holds a Ph.D. in Robotics from Carnegie Mellon University and B.A. […]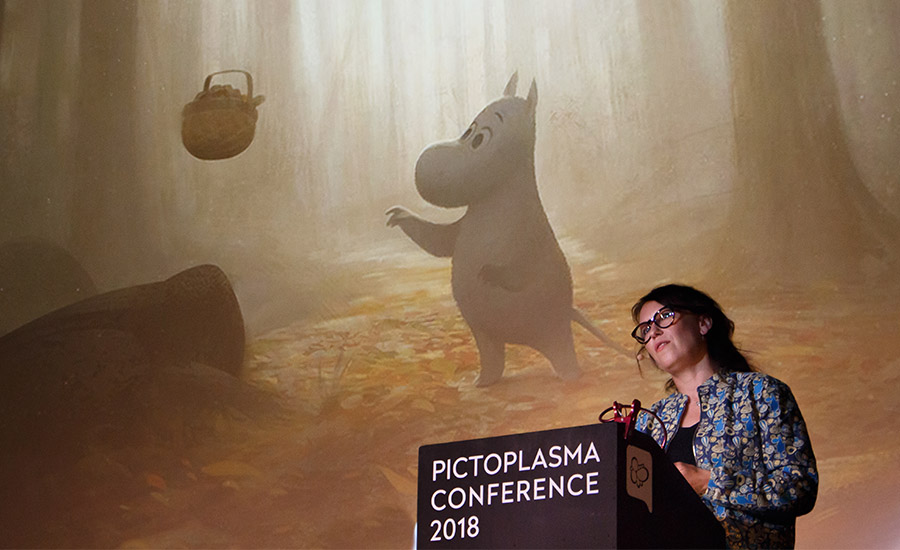 Award-winning content creator at Gutsy Animations Marika Makaroff talks about the challenges of working as creative director and executive producer on the soon to be released 'Moominvalley' series, based on the beloved Moomin books.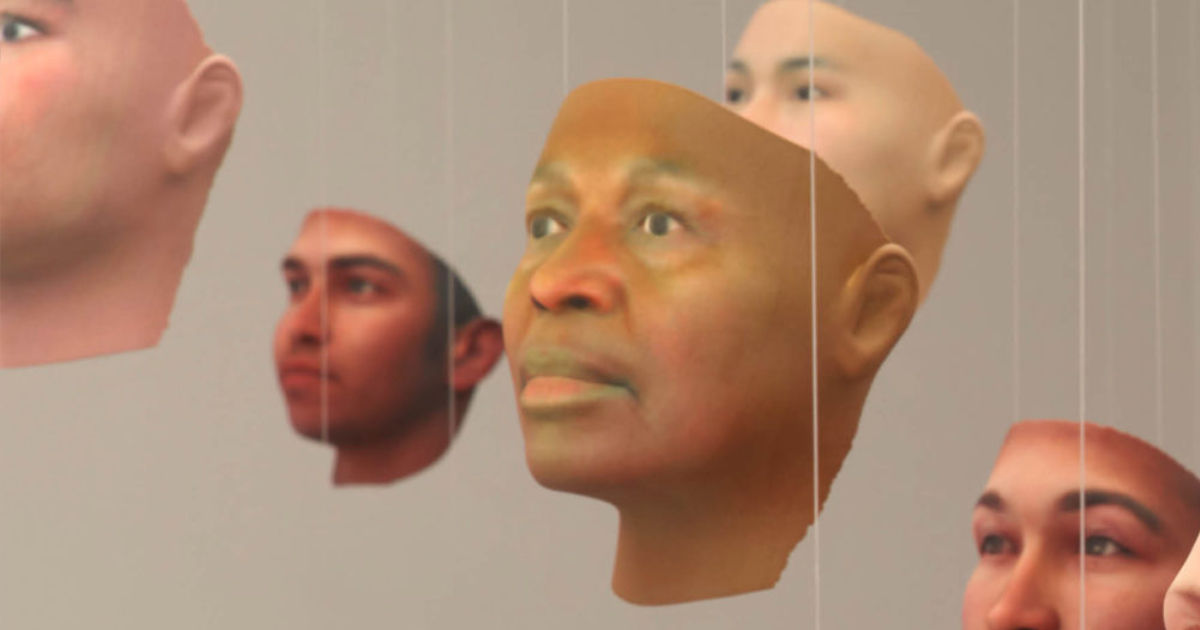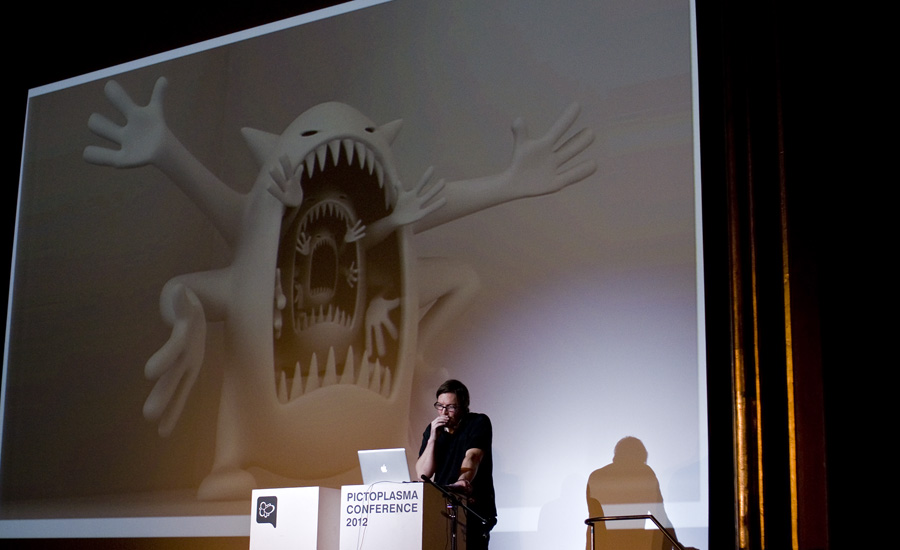 DE/ Mark Gmehling Mark Gmehling worked his way through Cinema 4d for the last 10 years while gradually specializing in character design, animation and rigging. After studying art, graphic design and marketing, he went on to serve the advertising industry for a while, before he cut the ropes to work as a self-employed illustrator. Mark's […]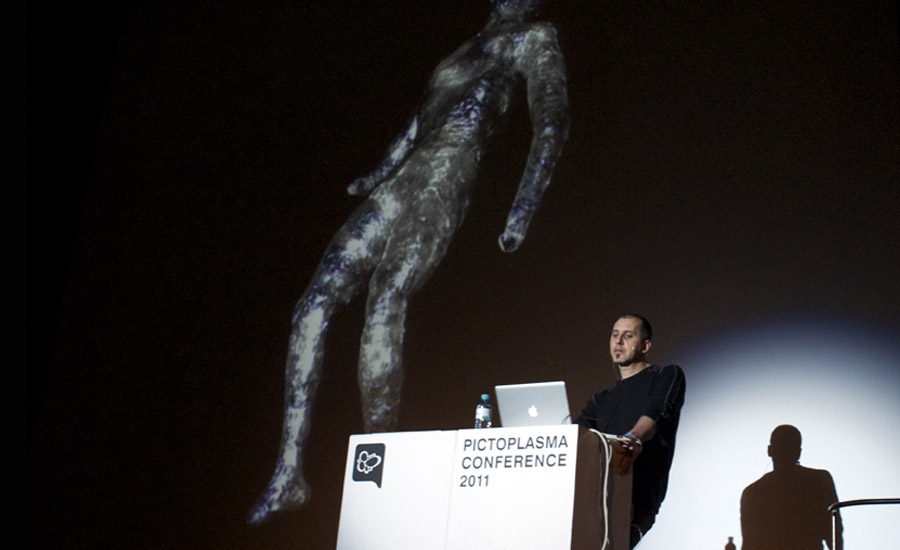 USA/ Mark Jenkins Mark Jenkins, born 1970 in Fairfax, Virginia, is an American artist most widely known for the street installations he creates using box sealing tape. His work, through the use figure installation, explores absurdist and surreal themes. Projects include converting traffic circles to merry go rounds, parking meters into lollipops, and hyper realistic […]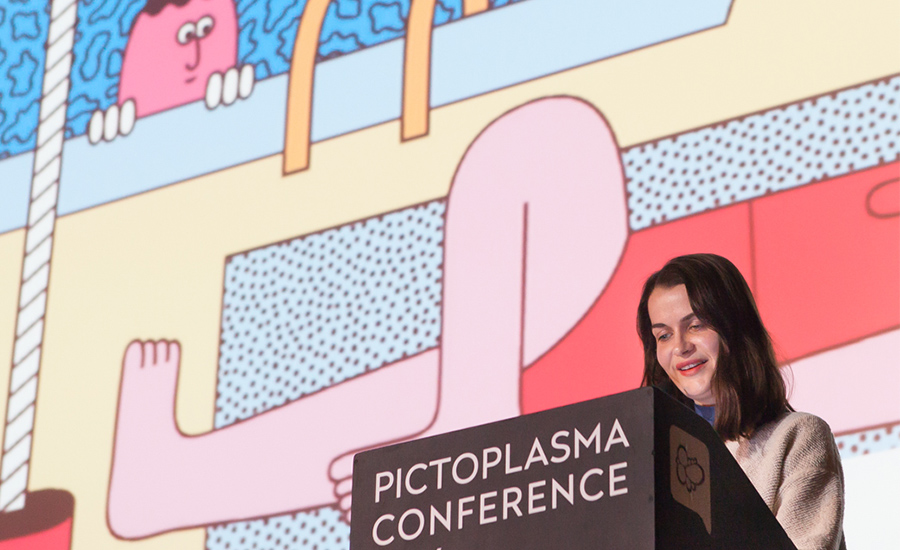 Martina Paukova studied politics in Slovakia before switching to design at the London College of Communication. As an illustrator Martina creates humorous images in a trademark sunny palette and Memphis-inspired patterns for an impressive list of clients.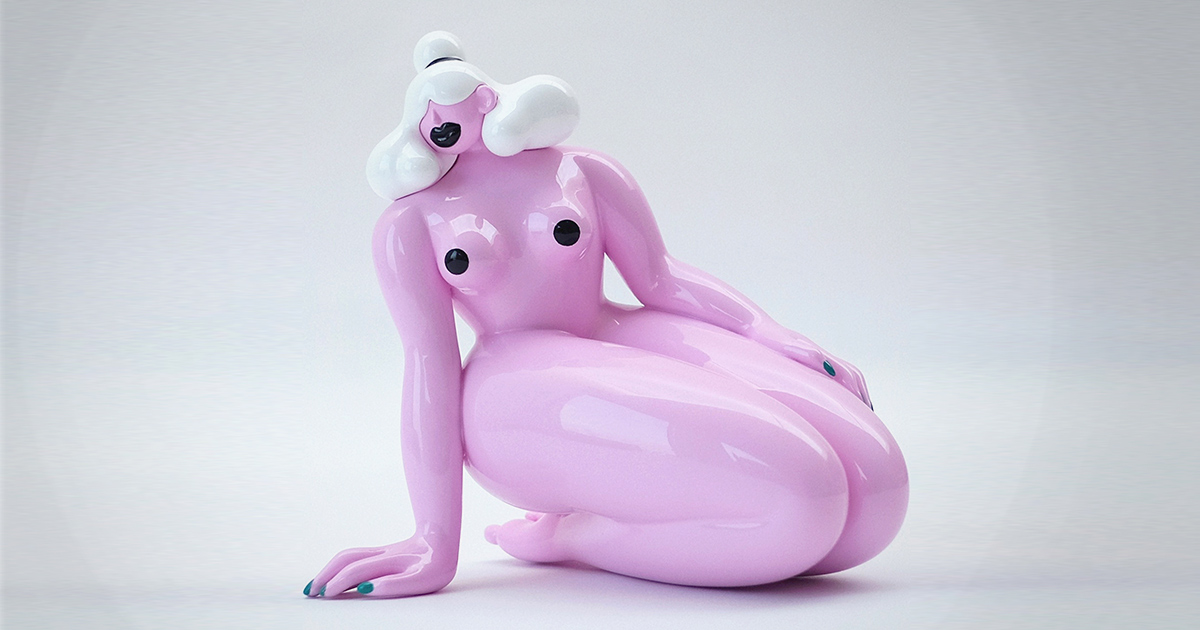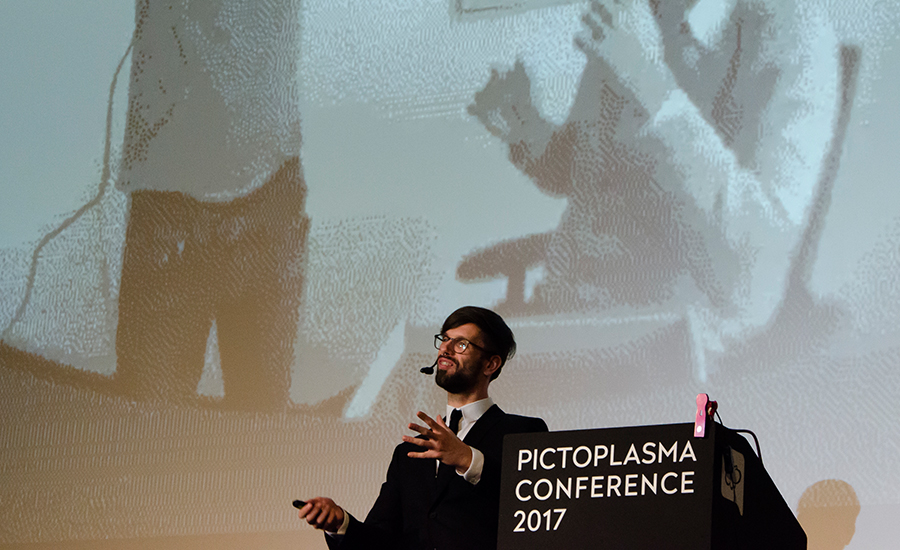 Mate Steinforth, designer/director of former Psyop fame and creative director at Sehsucht Berlin, talks about creative challenges in times of Internet everywhere, FOMO and the absurd longing for more likes—all while keeping his business healthy and reserving time for private projects.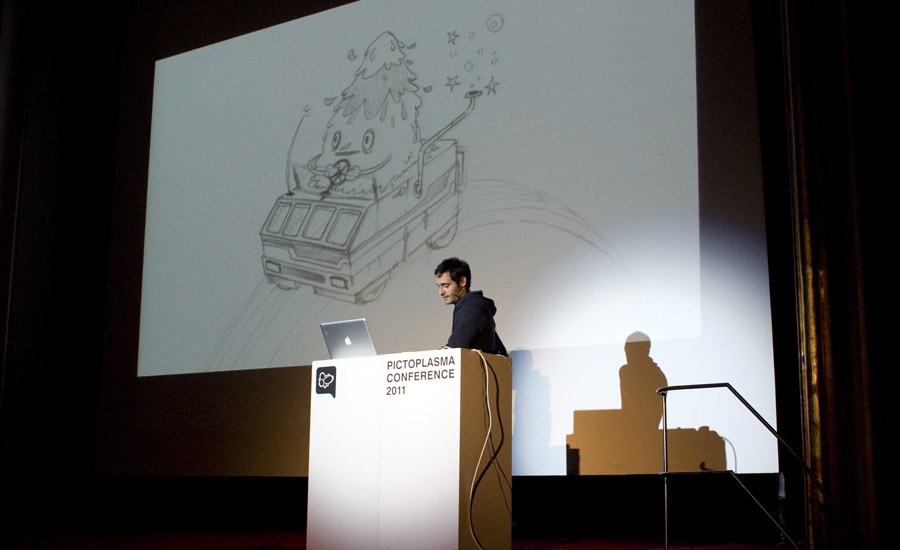 ARG/ Matias Vigliano Matias Vigliano is a part of the argentinean Doma Collective (www.doma.tv) from its very beginnings back in 1998, when the group filled the streets with ironic publicity campaigns, stencils and urban projections.As a member of Doma he held art exhibitions and installations in cities as Berlin, New York, Los Angeles, Portland, Montreal, […]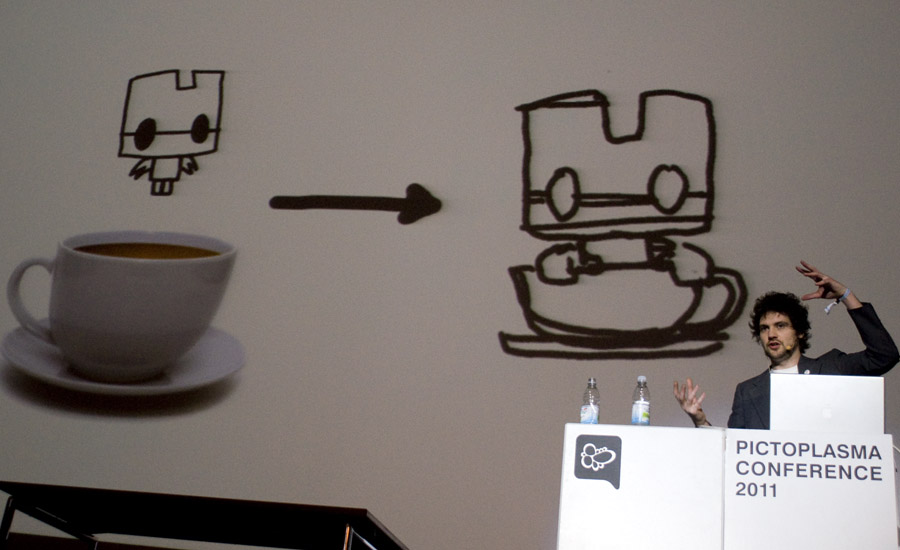 UK/ Matt Jones Matt JOnes, founder of Lunartik.com, is probably best known for designing and producing his own Designer Vinyl Toys Lunartik in a Cup of Tea.Matt is an old school product designer from the UK who has always enjoyed the more artistic aspects of his work. He has recently relocated to Berlin. Inherently English […]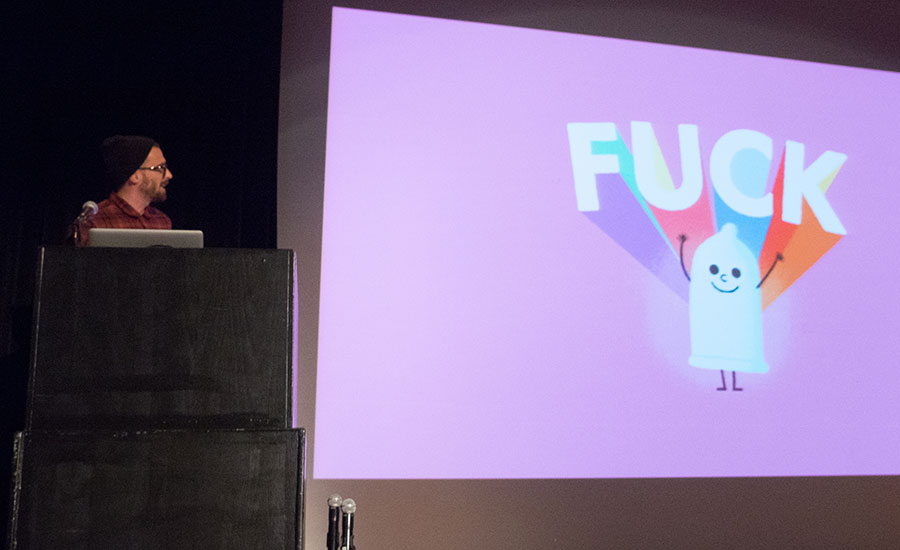 IT/ Mauro Gatti Mauro Gatti is an Italian, Los Angeles based all-around creative guy in love with producing all sorts of fun stuff. During the day he is in charge of content creation at JibJab Studio; at night he truly awakes and splashes around in illustration, animation, game design, GIFs and children's books illustration. His […]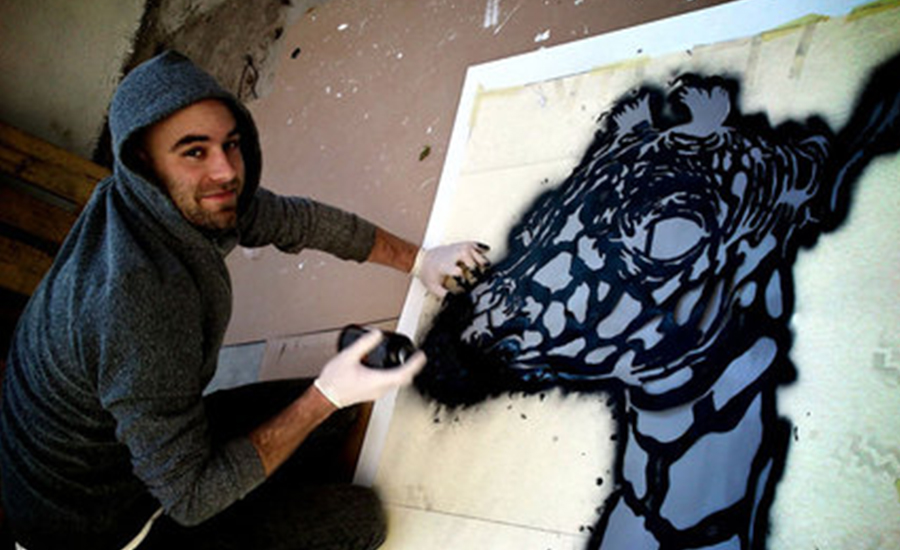 DE/ Max Gärtner Max followed his Spanish roots and began an illustration career in Barcelona before moving to Berlin. A passion for the unbound energy of wild animals underpins his exquisite animal portraits, which are characterised by a luxuriant use of line. 2013 Berlin maxgartner.com  >>>
FR/ McBess French illustrator Mc Bess (Matthieu Bessudo) graduated from the French animation school Supinfocom and moved to London, where he currently works for the post-production and animation company The Mill.He is known for his unique combination of a vintage cartoon style with contemporary shapes, symbols and types. Mc Bess' drawings often represent himself at […]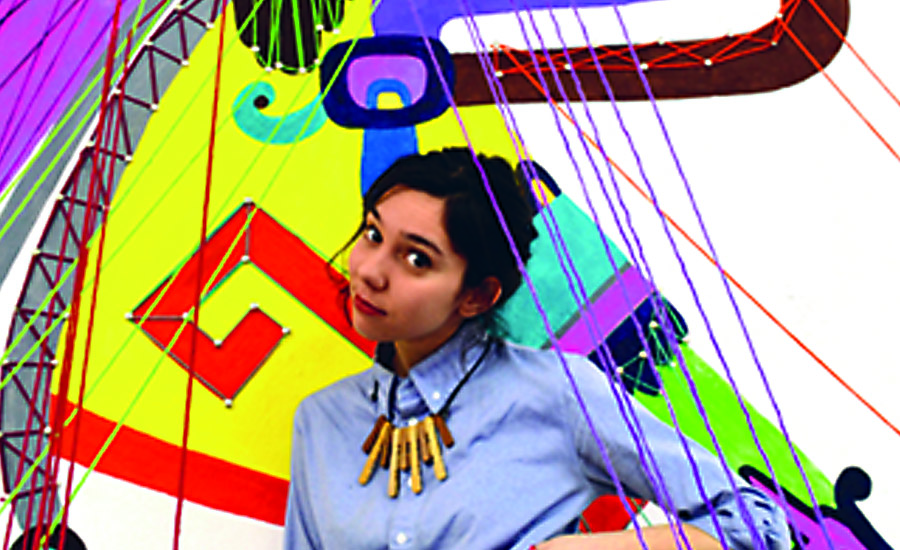 MX/ Melissa Godoy Nieto Melissa Godoy Nieto is this year's Pictoplasma Artist in Residency, her work can be seen in the partnering gallery "general public". Born and raised in Mexico, Melissa is a multidisciplinary artist and designer with a BA in Industrial Design from Pratt Institute, currently based in Brooklyn, NY. Attracted to objects that […]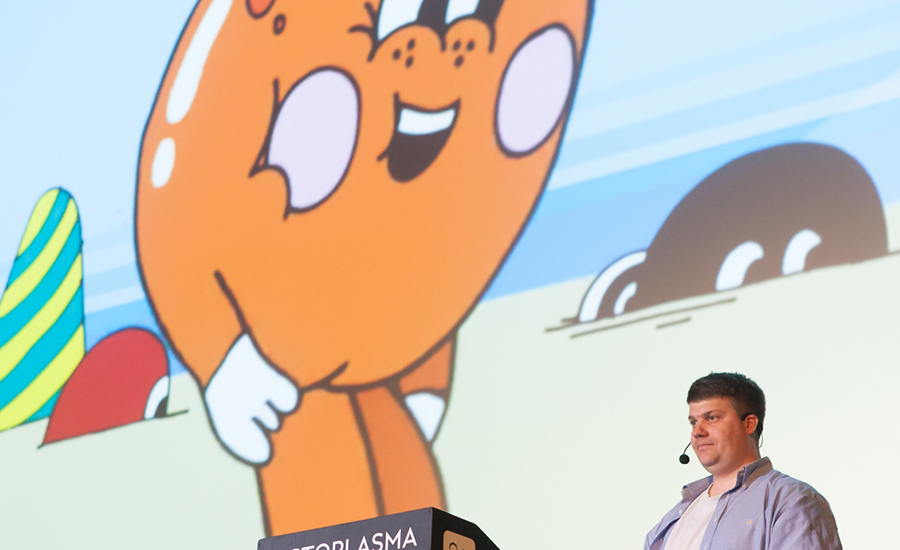 Visual artist and illustrator Merijn Hos is known for his chirpy characters and joyful, quirky illustrations. He divides his time between working as a commercial illustrator for clients such as Bose, Google, or The Guardian, and his own, very personal projects.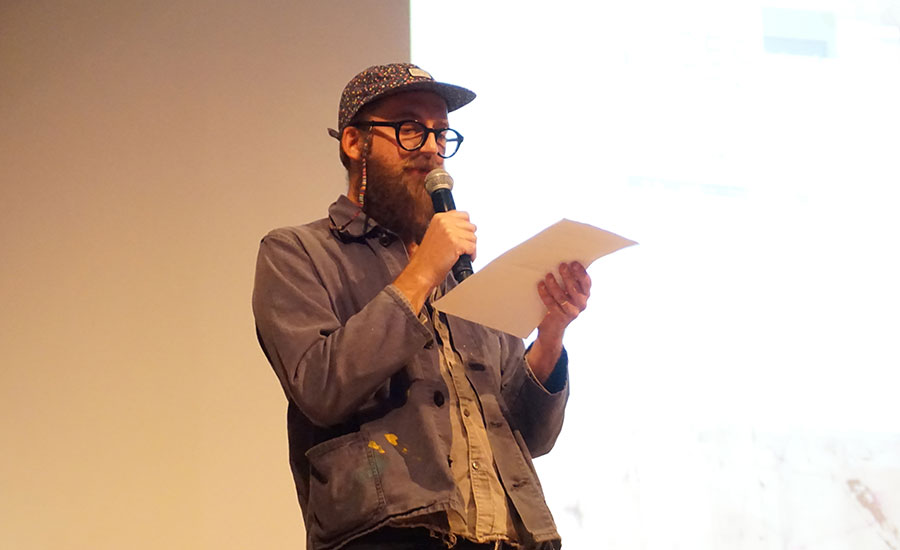 USA/ Mike Perry Mike Perry is an artist, animator, creative director, brand consultant, poet, and designer. His work encompasses paintings, drawings, sculptures, art installations, books, murals, all of which are made to conjure that feeling of soul-soaring you have when you stare into distant galaxies on a dark night, when you go on long journeys […]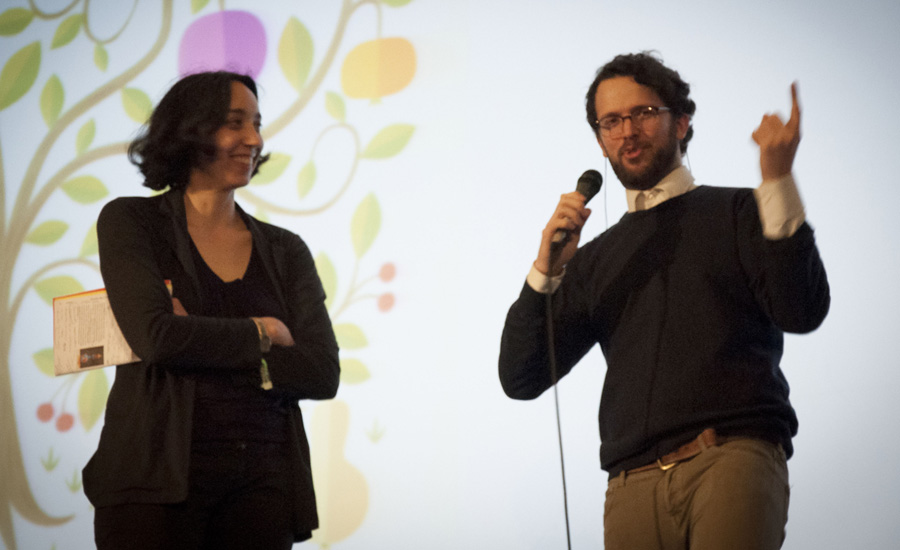 Animation writer and director Mikey Please's thesis film "The Eagleman Stag" went on to win a BAFTA and was short-listed for an Academy award.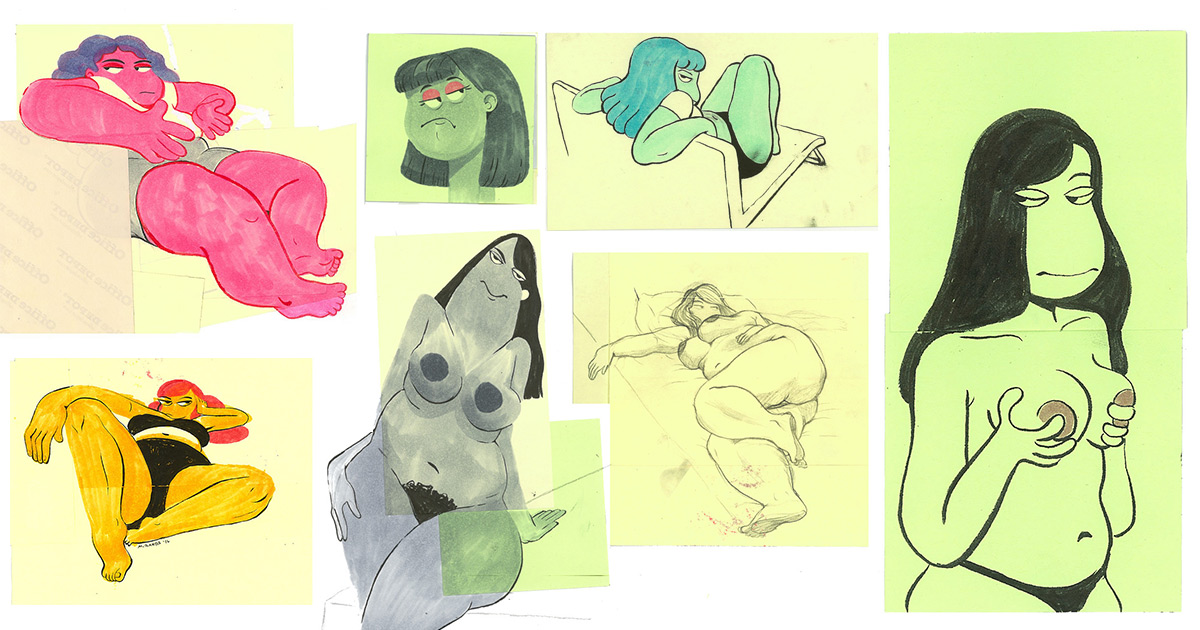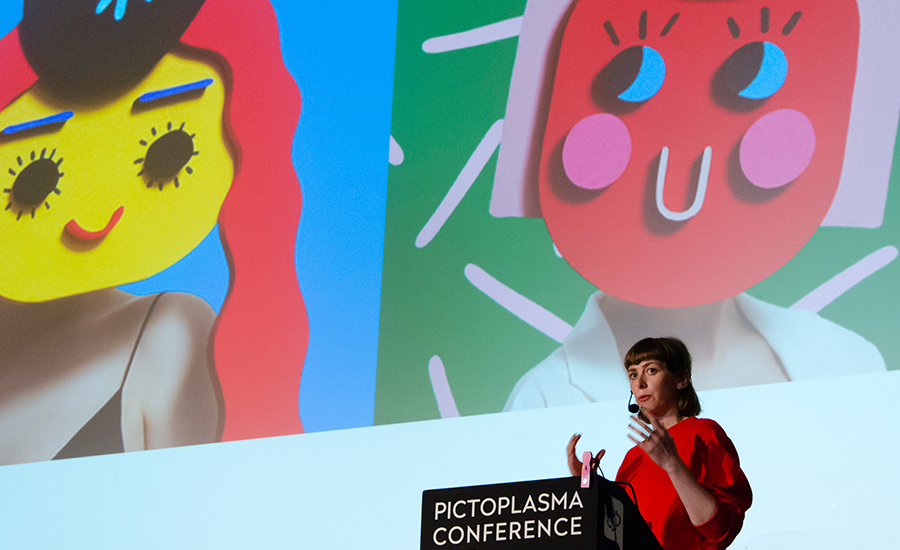 Danish illustrator Louise Rosenkrands, formerly known as Miss Lotion, introduces her bright and playful depictions of sassy, confident women, leads us through her career, from street art to google stickers, and explains how she manages to juggle between motherhood and insane working hours while drawing peaches and eggplants.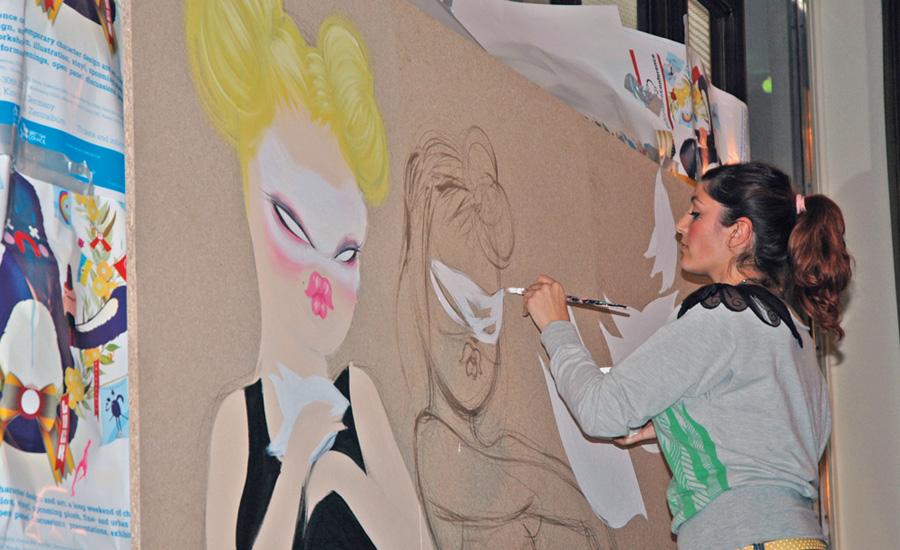 FR/ Miss Van The French artist Miss Van started wall-painting in the streets at the age of 18, in the early 1990's. With her frescos and paintings, she established an innovative concept, creating a variant to the mainly male street art universe. 

Her sensual, capricious, yet sweet and sensitive voluptuous female characters can be found […]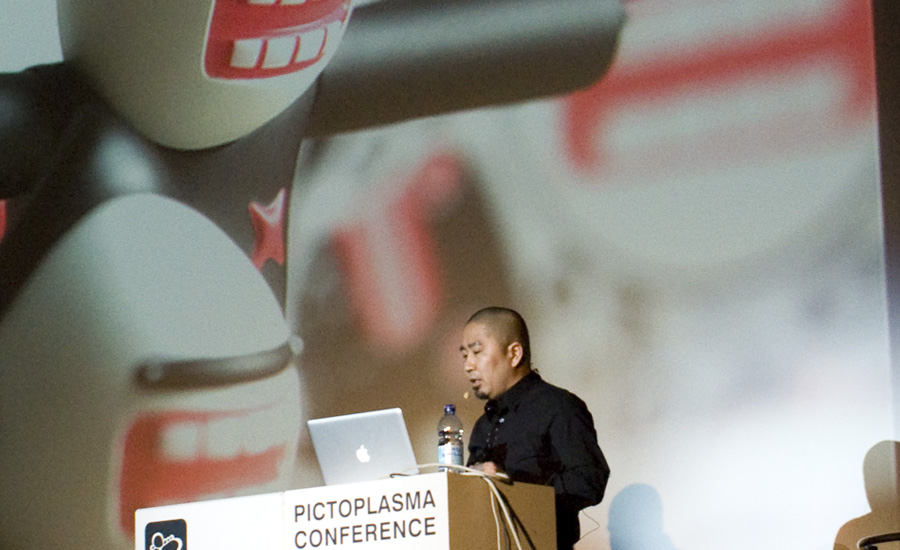 JP/ Motomichi Nakamura Motomichi Nakamura was born in Tokyo, Japan and graduated from Parsons School of Design, New York. After working and living in Brooklyn for several years, he recently moved to Ecuador, Latin America. Minimal use of color (black, white and red) as well as a strong focus on the creation of characters and […]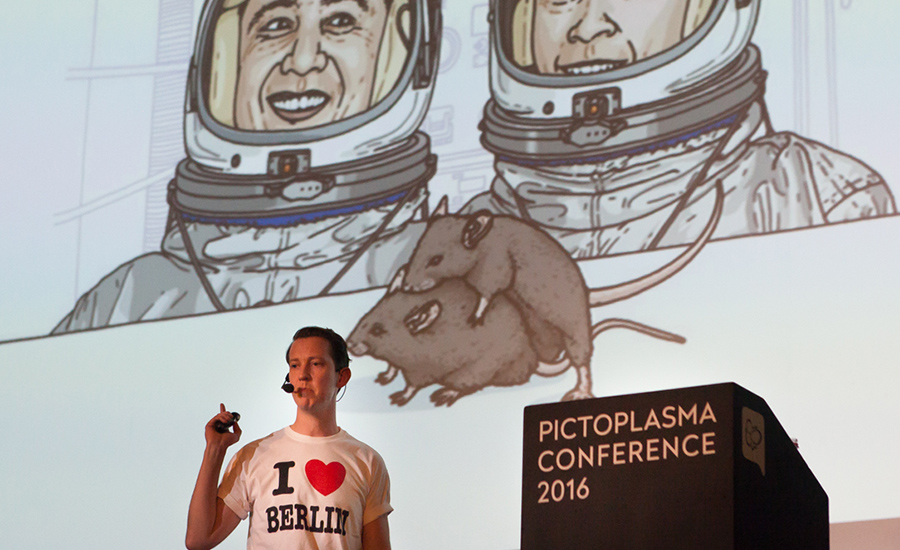 In 2011 Mr Bingo started his project Hate Mail, where strangers paid him to send an offensive hand-drawn postcard to a name and address of their choice. Like much of his work, the project started as a drunken idea, but ended up in galleries and the global press.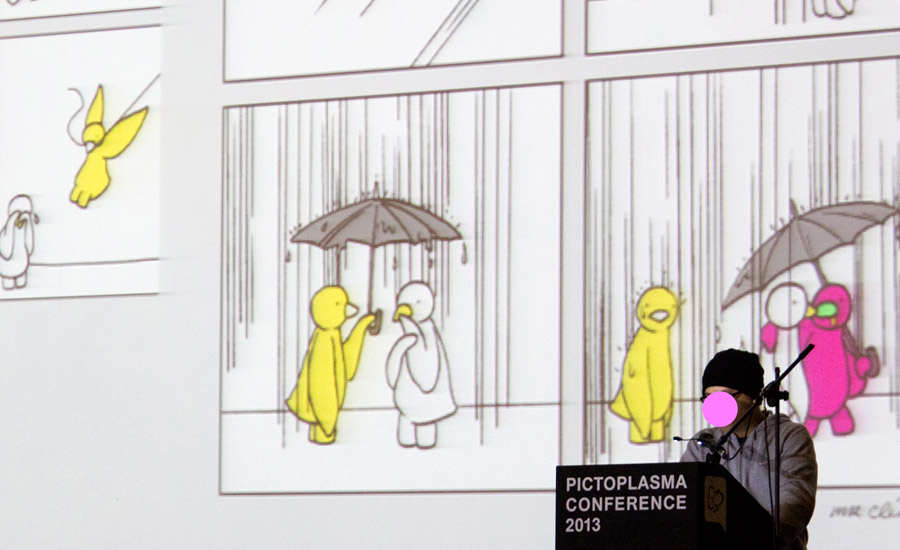 HK/ mr clement mr clement is an illustrator, painter and sculptor from Hong Kong famed for his seemingly friendly graphic novels and sculptures that feature a generic rabbit, Petit Lapin. Drawing inspiration from popular culture, porn and classical music, his work combines traditional fine art with sub-culture from West and East. 2013 Berlin mrclement.com  >>>
A big part of the Peru based, Spanish born 3D artist Mr Kat AKA Jaime Alvarez's inspiration comes from the fusion of pre-Columbian art and contemporary character design, focusing mainly on animals and skulls.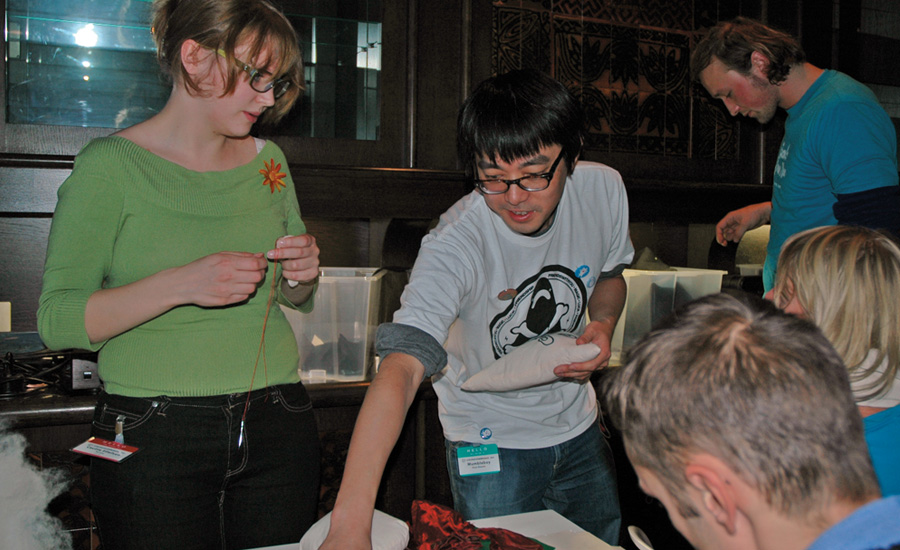 USA/ MUMBLEBOY Mumbleboy is the moniker of Flash animator Kinya Hanada based in New York. Featuring animations, illustrations, and an adoption programme for handmade stuffed animals, his website has developed something of a cult following among fans of graphic art / web-culture.Distorting shape, space, and meaning, Kinya's animations elevate you to that transcendental level of […]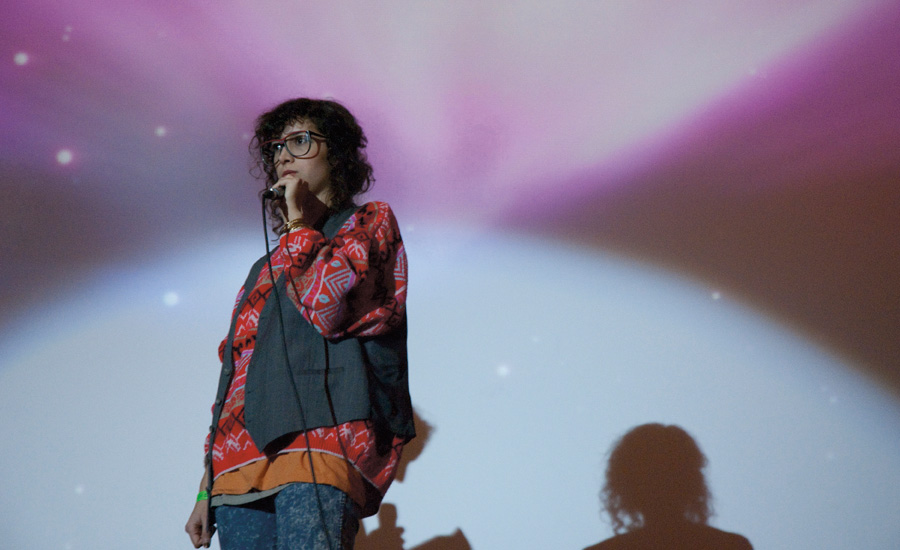 DE/ MyMo With roots tracing back to graffiti, MyMo creates "monsters" related to the classic Graffiti Character understanding. But her work reaches far beyond.She playfully shifts aesthetic expression and various techniques. Invading any media, from walls or canvas to found objects or installations, MyMo's monsters combine flashy colours with black and mix geometrical forms and […]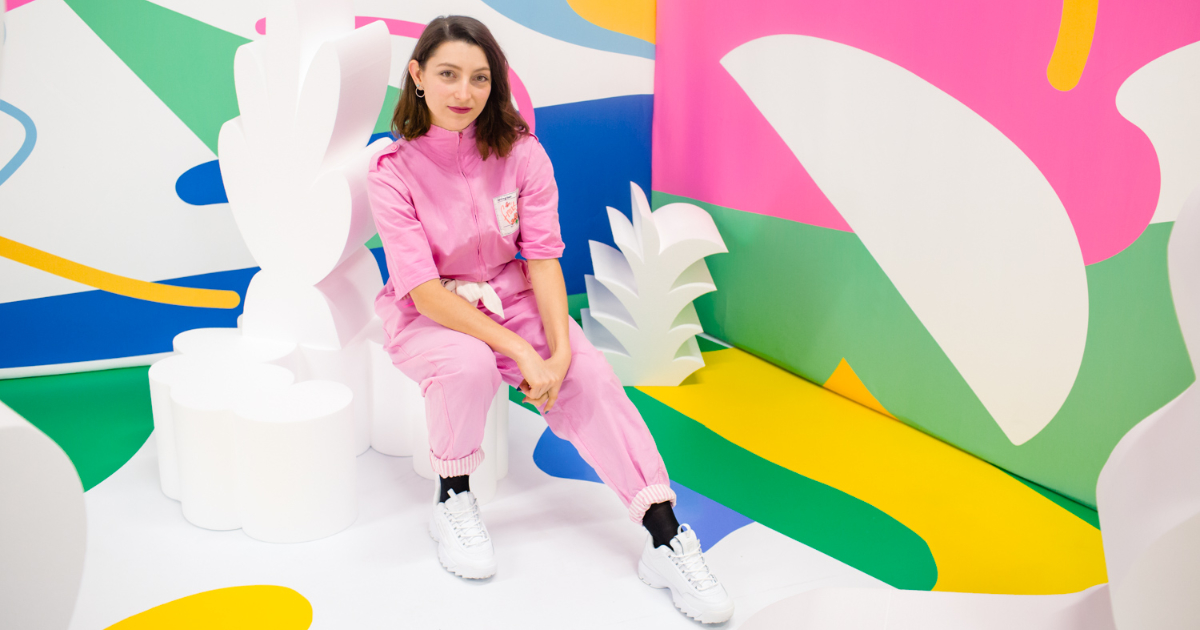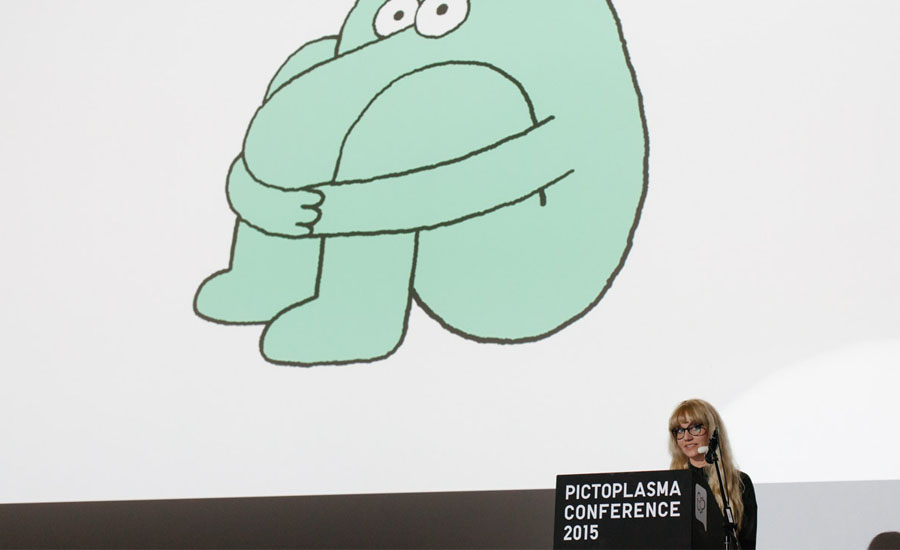 Whimsical watercolours and over-the-edge, multicoloured magic are the trademark of illustrator Nadine Redlich. She is also the inventor of "ambient comics", as she clearly demonstrates during her 15 minute hypnosis session. (Stage camera only)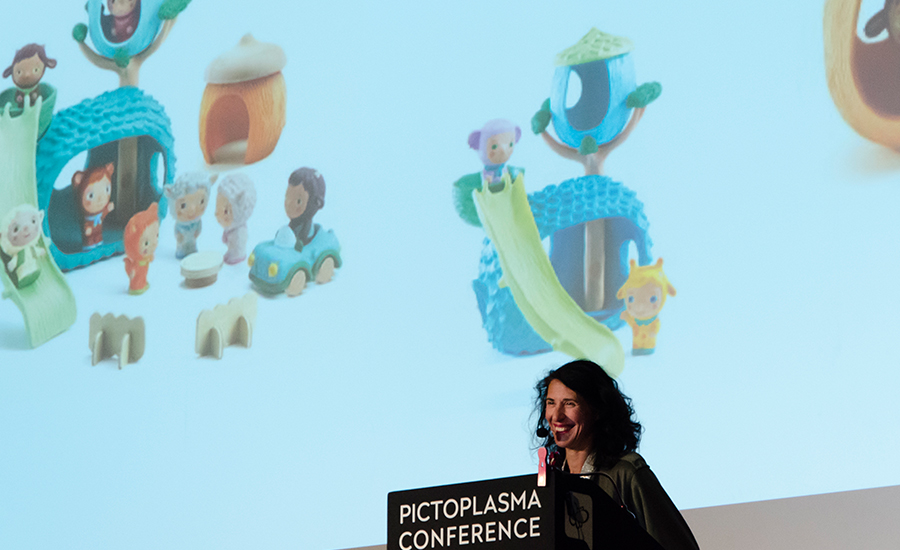 Nathalie Choux, renowned for her extremely successful and uplifting children's books (with over 50 bestselling publications under her belt) takes the stage to reveal her surprisingly dark side—with beautifully delicate, fragile porcelain figurines of fractured woman, and intricate drawings of intimidatingly hairy animals.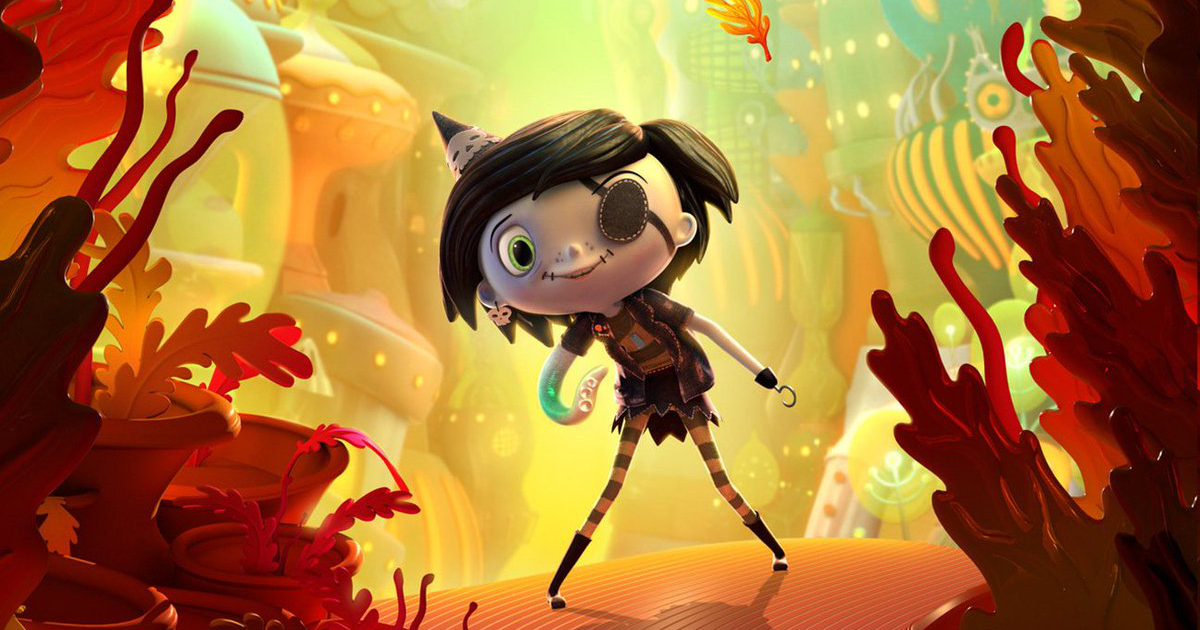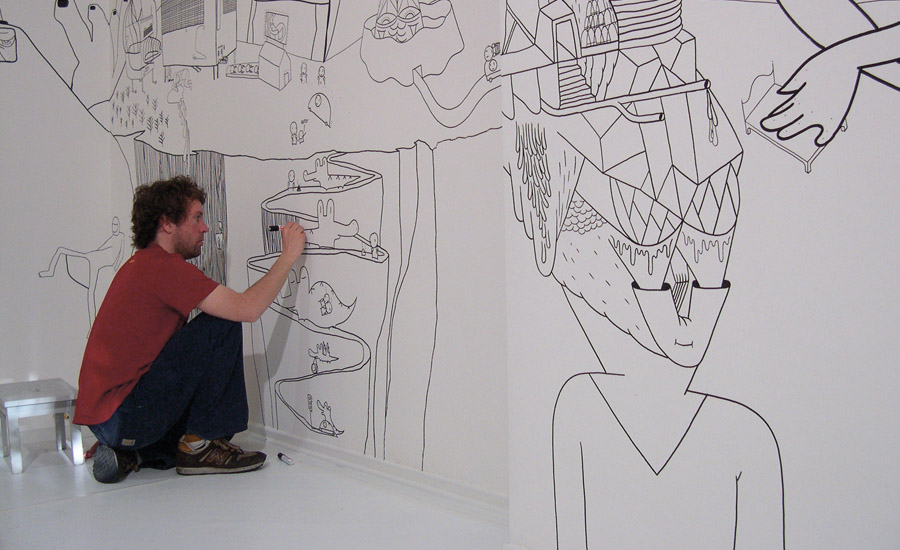 UK/ Neasdon Control Center Formed in 2000, Neasden Control Centre is a multi disciplined studio based in London UK. 
They work with and for individuals and companies worldwide on exhibitions, commissions and mish mash. 2004 Berlin neasdencontrolcentre.com  >>>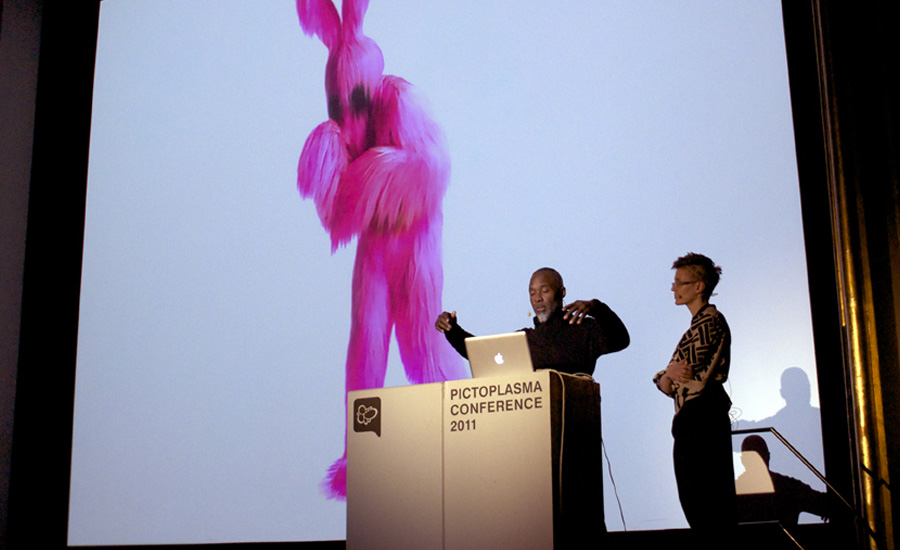 USA/ Nick Cave The visual artist Nick Cave is best known for his figurative sculptural "Soundsuits." The sculptures are constructed of found materials such as beaded/sequin garments, wood, hair, plastic or dolls and are designed to rattle and resonate in concert with the movement of the wearer, making reference to African and Global tribal ceremonial […]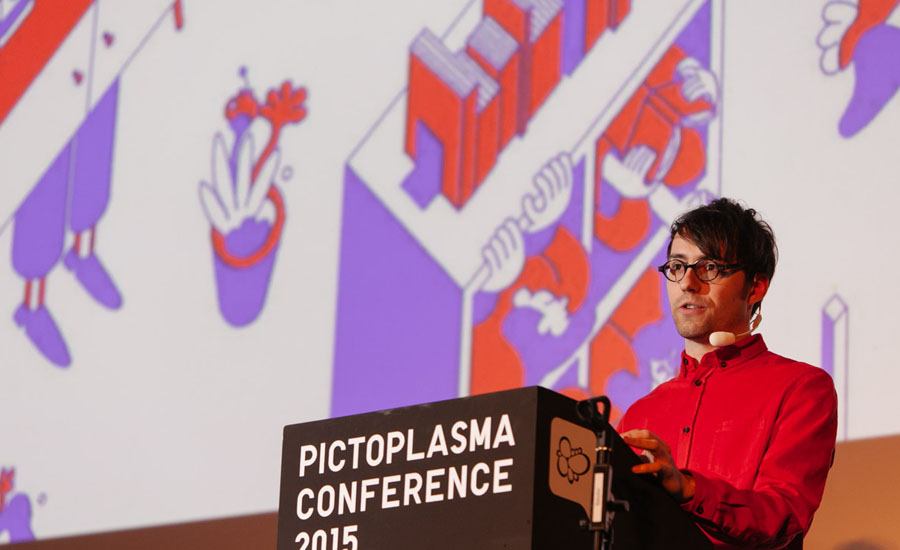 Nicolas Ménard is an animation director and graphic artist whose work is at the crossroads between moving image and printmaking. He communicates strong ideas with bold visuals, combining illustration and design in a poetic and conceptual approach.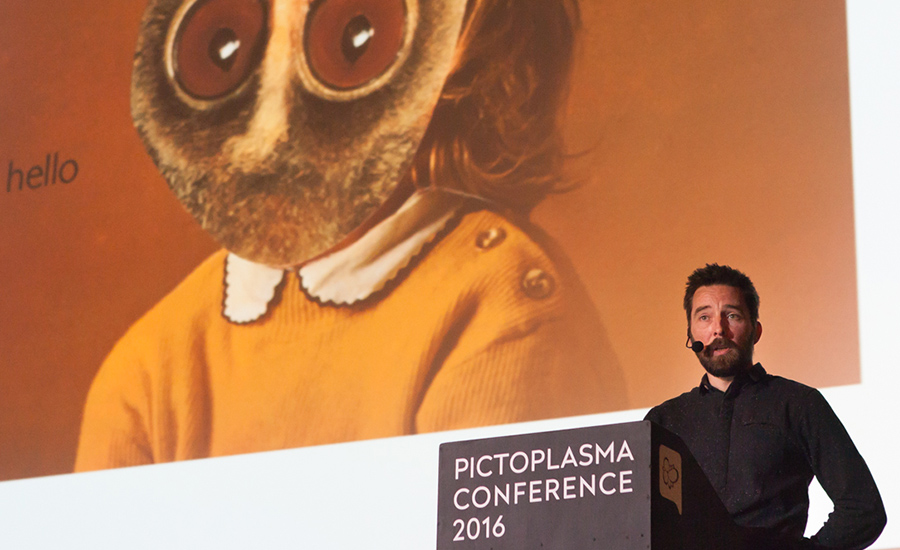 Dutch illustrator and collage artist Niels Kalk makes hand-cut collages from vintage photo books and shows his creations in exhibitions and events, selling his work in shops and markets throughout Berlin.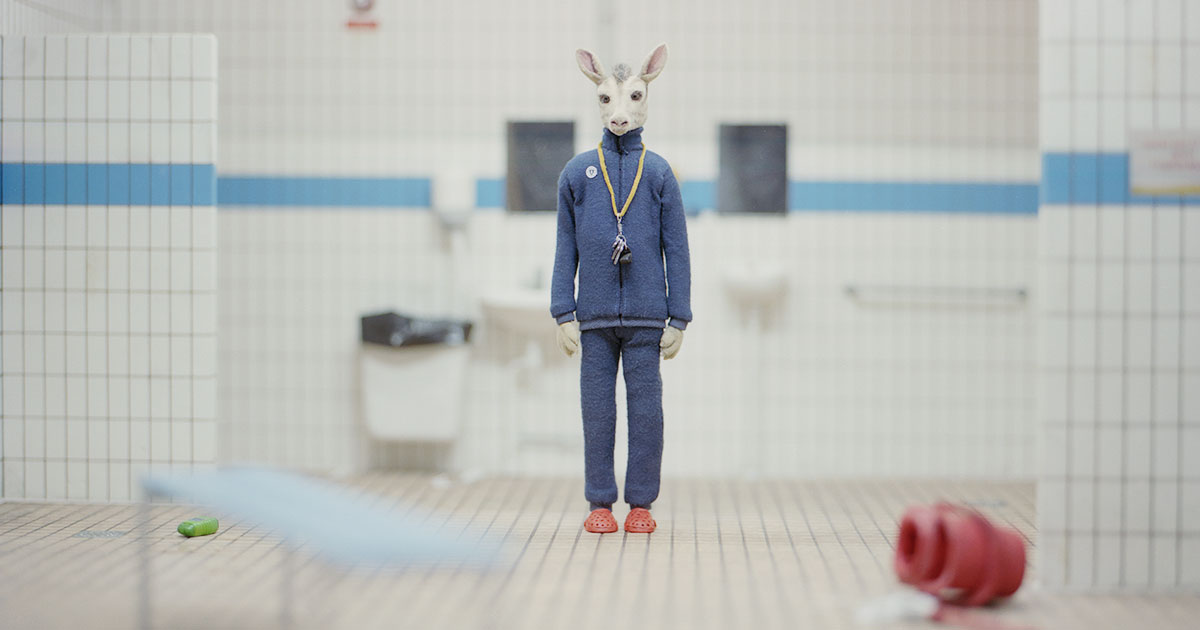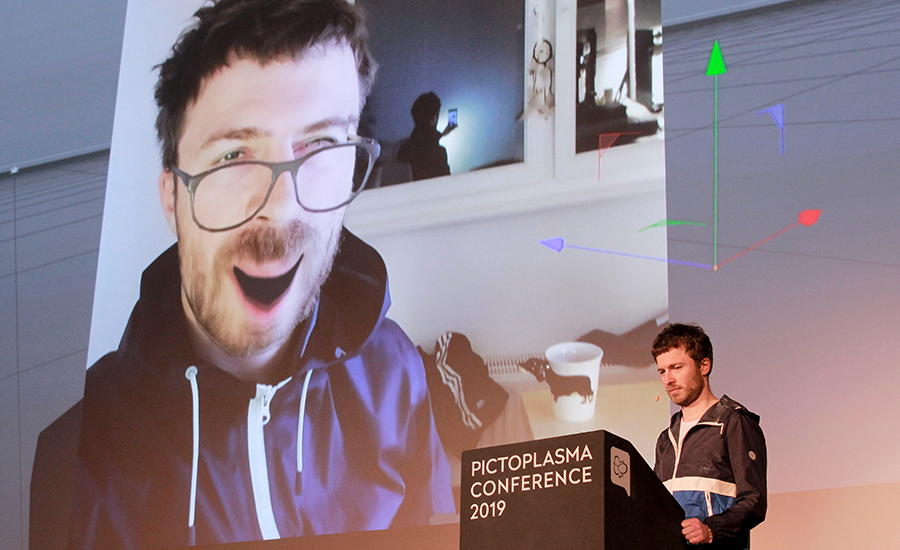 35'43'', 1080p mp4 (H.264), 495MB
Nikita Diakur is a Russian-born filmmaker based in Germany. His most distinguished projects Ugly and Fest have received multiple awards and have screened at film festivals around the world. His signature technique is dynamic computer simulation that radically embraces spontaneity, randomness, and mistakes.