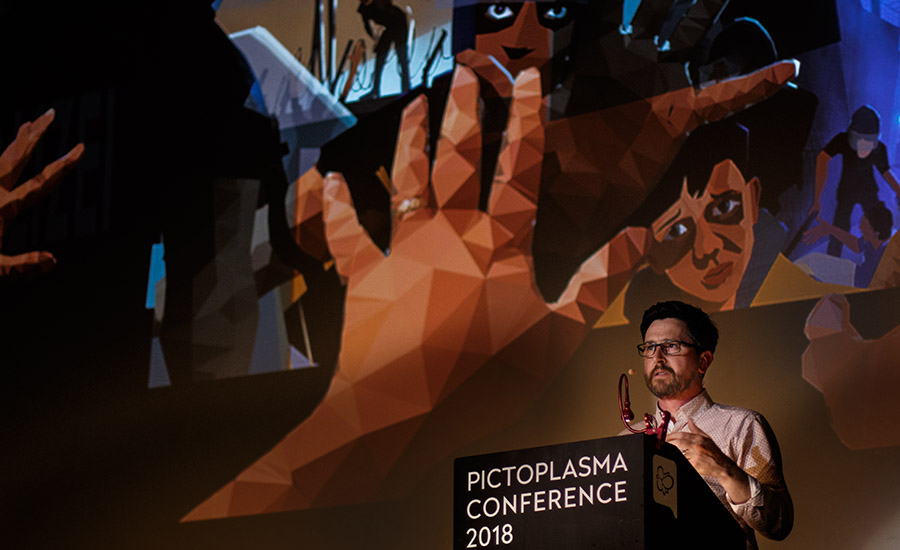 Darren Dubicki / Aardman
— 
AVAILABLE AS PICTOTALK!
Aardman, based in Bristol, co-founded and run by Peter Lord and David Sproxton, is a world leader in animation. The studio produces multi-award winning feature films, series, advertising, and digital entertainment. Best known for its stop motion work, most notably 'Wallace & Gromit' and 'Shaun the Sheep,' the studio also produces award-winning 2D, CGI, and VR content. Director and designer Darren Dubicki is represented by Aardman and has worked with clients such as PayPal, the BBC, Pink Floyd, Cartoon Network, and Ubisoft. His work has won numerous awards including D&D pencils and an Annie award. Most recently, he directed Aardman's first fully immersive VR film 'We Wait,' which won best VR experience at the Broadcast Digital Awards.
PictoTalk: 25'44'', 1080p mp4 (H.264), 491MB
Recorded in Berlin, 2018 
buy