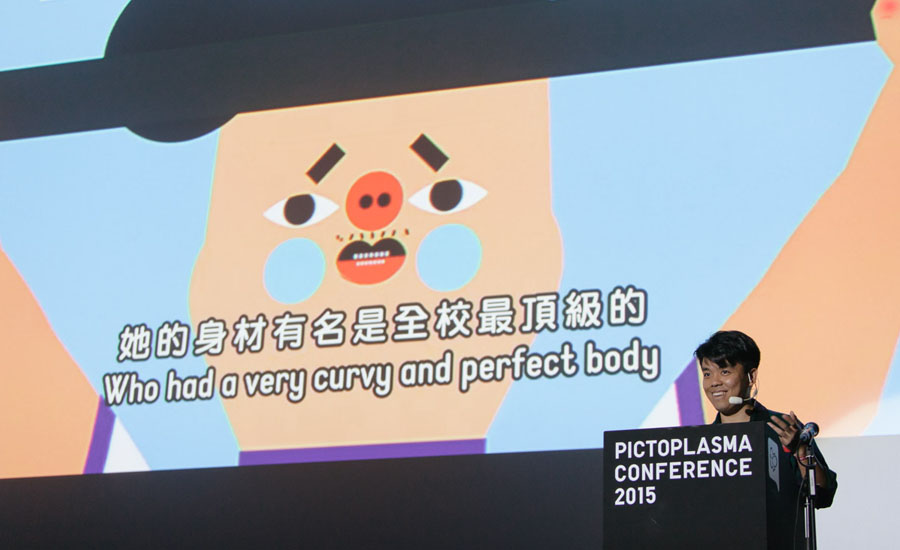 — 
AVAILABLE AS PICTOTALK!
Wong Ping is a Cantonese animator and director based in Hong Kong, mixing topics such as teenage lust, shame and sexual suppression with a surprisingly fresh and luscious colour palette. NOWNESS writes about him: "Wong Ping gives new meaning to NSFW… His gasp-inducing imagination feeds into our child-like curiosity to toy with social and cultural taboos". He likes to hike, which gives him numerous randomly meaningless but beautiful inspirations.
Wong Ping was selected as one of the Saatchi & Saatchi 2013 new directors and his works have been internationally screened and exhibited.
PictoTalk: 37'29'', 720p HD mov (H.264), 747 MB
Recorded in Berlin, 2015 (stage camera only) 
buy