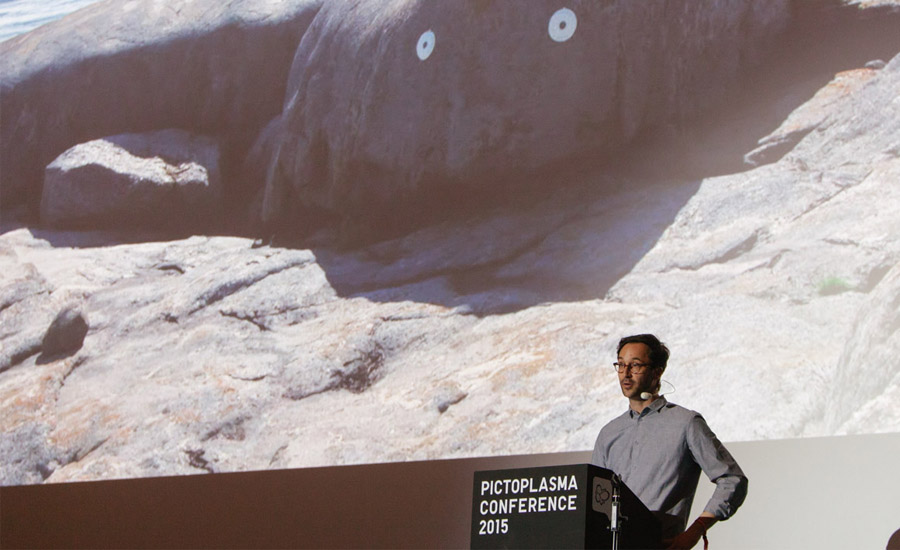 — 
AVAILABLE AS PICTOTALK!
Lucas Zanotto comes from a product and graphic design background. After graduating from the Istituto Europeo di Design Milan, he became more and more interested in motion graphics, and gradually moved on to fully concentrate on working as a director. Lucas loves to combine classic animation, analogue and digital media, playing around and exploring new ways of creating animations, giving his films a very modern feel.

In 2012 Lucas also set up YATATOY.com, which makes simple apps with a high standard for kids. The app DRAWNIMAL, which expands the frame of the screens to incorporate objects or drawings located outside in the creation of animals, achieved great feedback and was featured on many blogs, including the iPhone's proper advertising.
PictoTalk: 20'48'', 720p HD mov (H.264), 674,6 MB
Recorded in Berlin, 2015 (stage camera only) 
buy