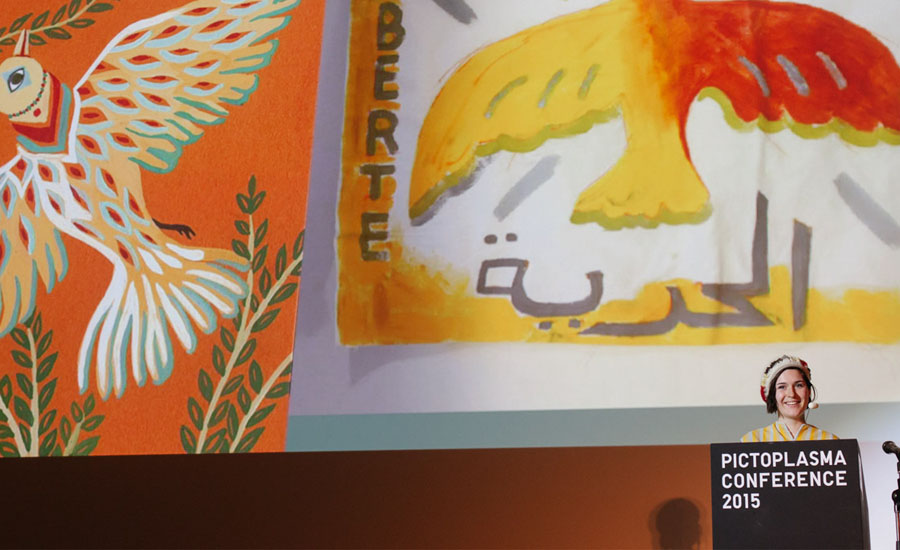 — 
AVAILABLE AS PICTOTALK!
Originally from Calais in Northern France, Loup Blaster studied 2D animation at nearby ESAAT in Roubaix and moved on to Volda University in Norway. In 2012 she started the project BBBLASTER, a handcrafted VJing project in collaboration with music producers Hibou Blaster and Numérobé. Her video for his track 'Lighthouse' incorporated hand-drawn 2D animation and stop-motion techniques to intriguing effect.
Photography, piano-playing, cooking, singing, composing and myriad other activities all come naturally to this young multi-talented animator/director, whose work cannot be defined as any one style. Loup takes inspiration from the world around her in a quest to constantly surprise herself. She is keen to use images and sound to develop atmospheres, and experiment with perception and feelings. She is represented by Strangebeast, London.
PictoTalk: 33'40'', 720p HD mov (H.264), 616,4 MB
Recorded in Berlin, 2015 
buy