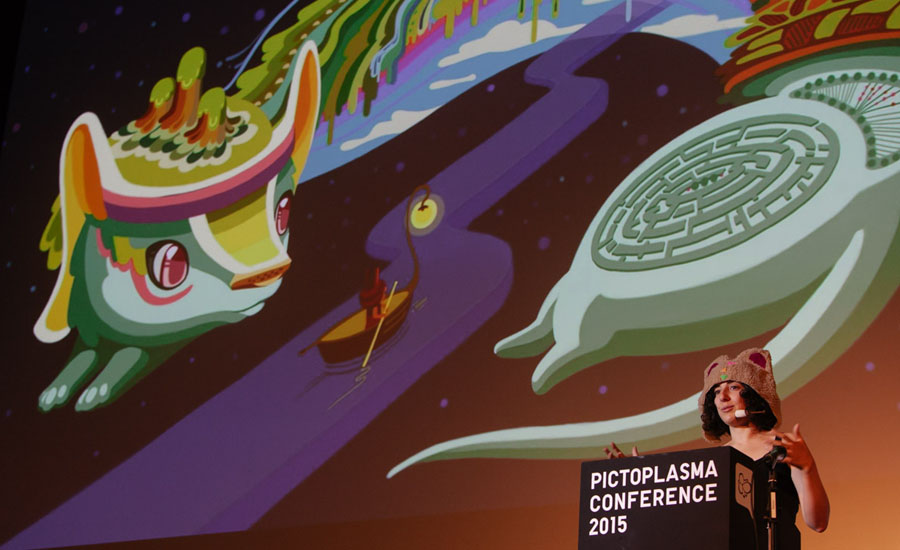 — 
AVAILABLE AS PICTOTALK!
AnimalitoLand is the creature populated world living inside Argentinean artist Graciela Goncalves' head. She explores ways to bring her visions into our reality. It's usually on paper, walls and screen that she builds those bridges, yet if a creature has an urge to come out and play, she'd use any tool close by to get it out.
Being in constant movement gives her energy to try new things. Since 2004 she jumped from design to animation and videogames studios, developing a variety of styles for commercial work. But what she enjoys the most is drawing free and sharing it, so in the past years she'd wait for the weekend to go out and release all kinds of characters and color in the streets.
PictoTalk: 30'32'', 720p HD mov (H.264), 721,1 MB
Recorded in Berlin, 2015 
buy