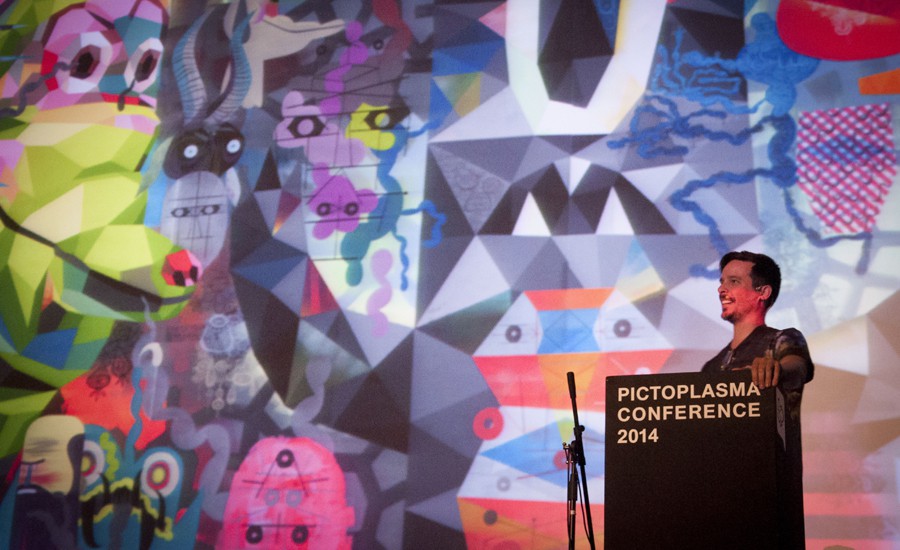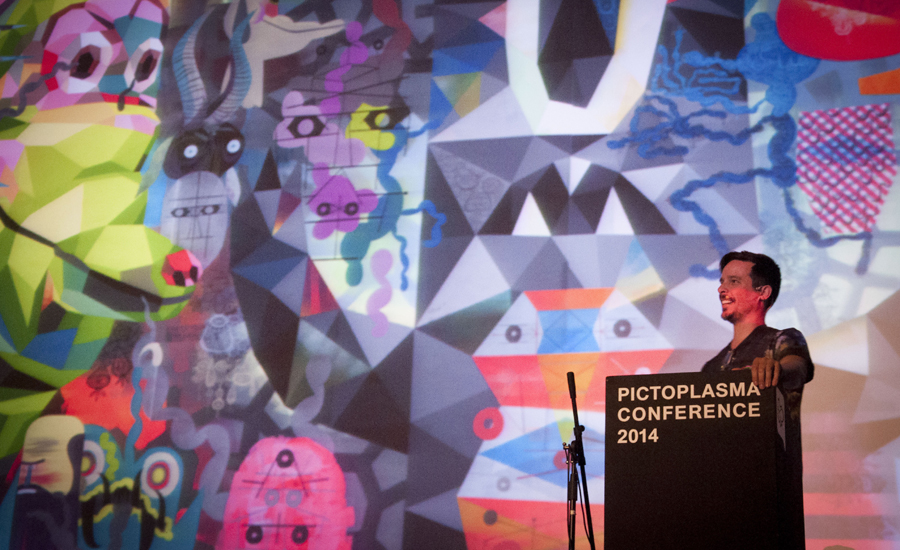 — 
AVAILABLE AS PICTOTALK!
Tim Biskup was born in Santa Monica, California in 1967. His melodic paintings are sourced from a lifelong fascination with popular culture, punk rock and experimental music. He received a compelling combination of technical training from art school (Otis Parsons) and years in the trenches of the animation industry (Cartoon Network, Spümco, Disney).
Biskup has produced his own limited edition prints, vinyl figures, books, records, and other aesthetic objects.
PictoTalk: 36'33", 720p HD mov (H.264), 595.9 MB
Recorded in Berlin, 2014 
buy
2006 Berlin, 2008 NYC, 2012 NYC, 2014 Berlin