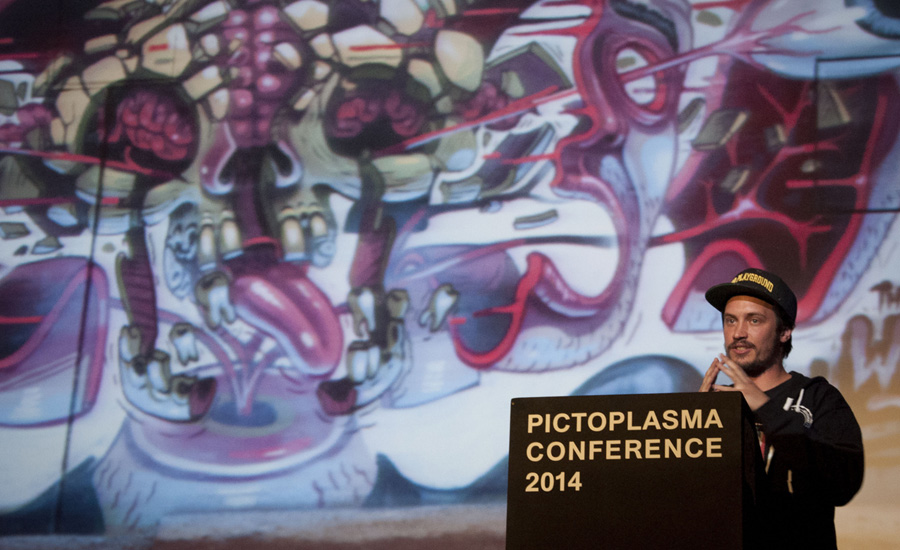 — 
AVAILABLE AS PICTOTALK!
Austrian urban artist and graffiti illustrator Nychos is renowned for his huge-scale and technically outstanding art pieces in the urban environment and gallery exhibitions. Recent shows and murals in San Francisco, Detroit and New York earned him much critical acclaim.
His characters and art works are inspired by comics and horror movies and an obsession with anatomy and dissection. With their colourful outlines, his works have a strong, refreshing visual identity.