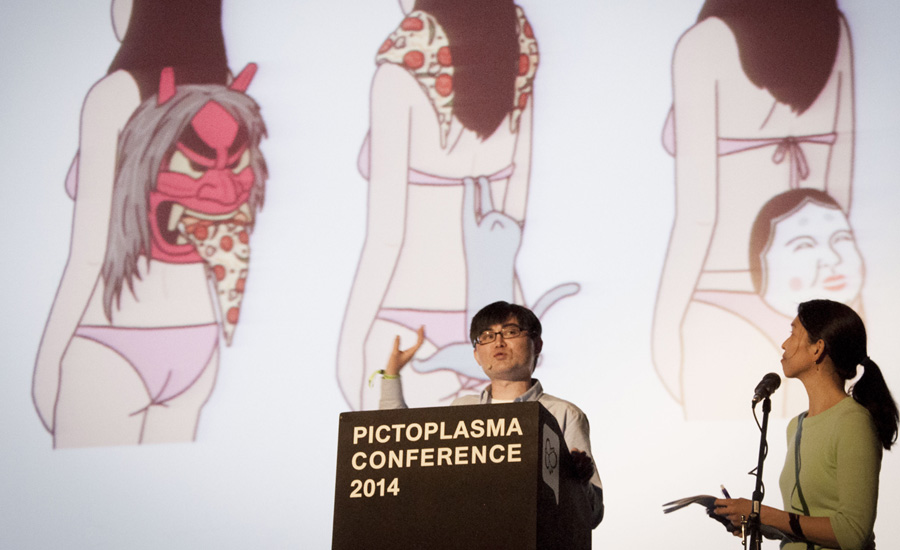 — 
AVAILABLE AS PICTOTALK!
Based in Tokyo, illustrator and graphic designer Kimiaki Yaegashi aka Okimi is responsible for some of the strangest imagery you've probably ever encountered. A bikini babe surrounded by a set of faithful side-kicks with an endless appetite for pizza are the key protagonists in his incomparably sexual surrealism with its irresistible pop appeal.

Born in 1972 in Iwate, Japan, with a love of excessive scribbling that started in early childhood, his professional career as an illustrator kicked off immediately after graduating in the arts from Tokyo University.
PictoTalk: 27'53", 720p HD mov (H.264), 402.5 MB
Recorded in Berlin, 2014 
buy