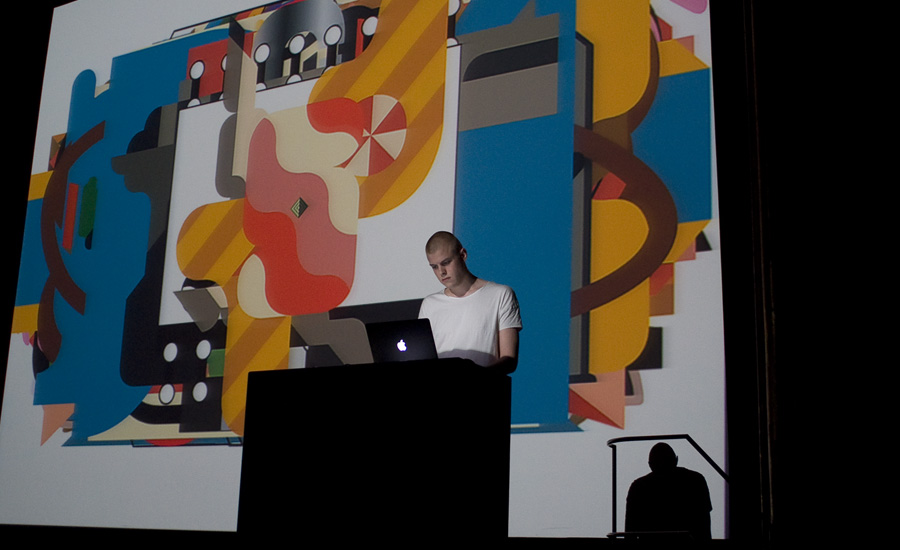 llustrator, graphic designer and typographer Siggi Eggertsson from Iceland has made a name for himself through his distinct use of abstract colours, playful lines and minimal geometric shapes.
His digital work evokes optical tricks, creating dimensional effects through complexe patterns.
Siggi works for a huge array of clients and is being represented by the London based agency Big Active.
2010 Tour, 2011 Berlin, 2012 NYC