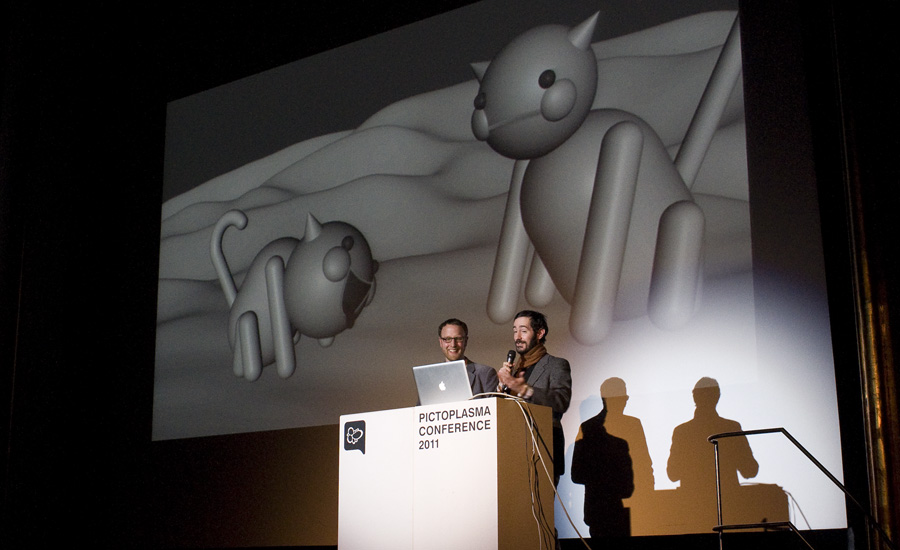 Animation company SFA, based in Hamburg and run by Till Penzek and Jon Frickey, has made a name for itself with a unique mix of outstandingly psychedelic short films and quirky virals.

Besides their commercial work their personal work, often with a satirical tone, has won them several prizes at international short film festivals.
Till and Jon never fail to impress with their stunning, intense, and often bewildering VJ appearances.