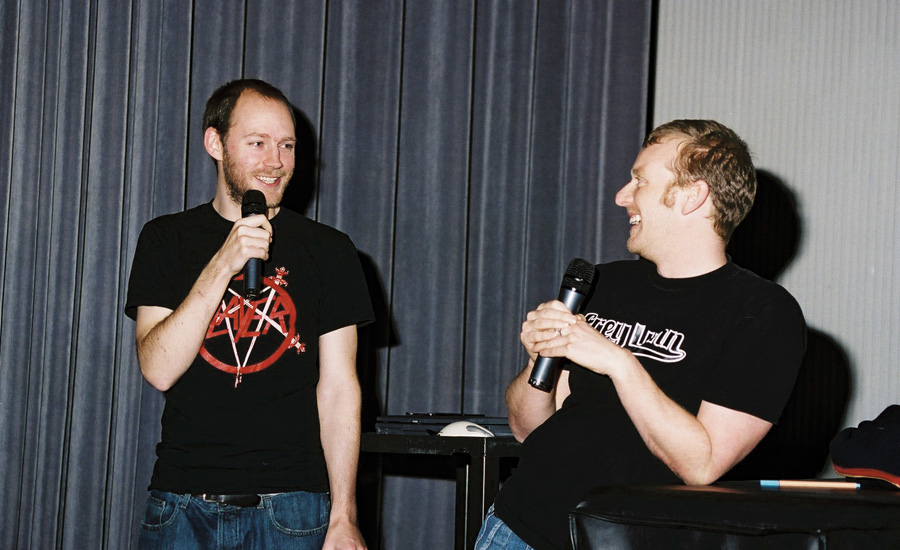 In 1996, a bunch of students organised a show of work with friends from college at a London gallery, and the show was called "Shinola"…

3 years later the same students, Gideon Baws, Jason Groves, Chris Harding and Richard Tenworthy formed the animation collective Shynola. They quickly created an impressive body of music video work for acts including Blur, Queens of the Stone Age, Unkle, Quannum, Radiohead, Beck and Lambchop. Shynola has recently created the visuals for the "Hitchhiker's Guide to the Galaxy" and branched out from pure animation projects to include live-action elements in their work.
Shynola will give detailed insight into the process of animation, and the role that the design of characters has in the context of narration and production.