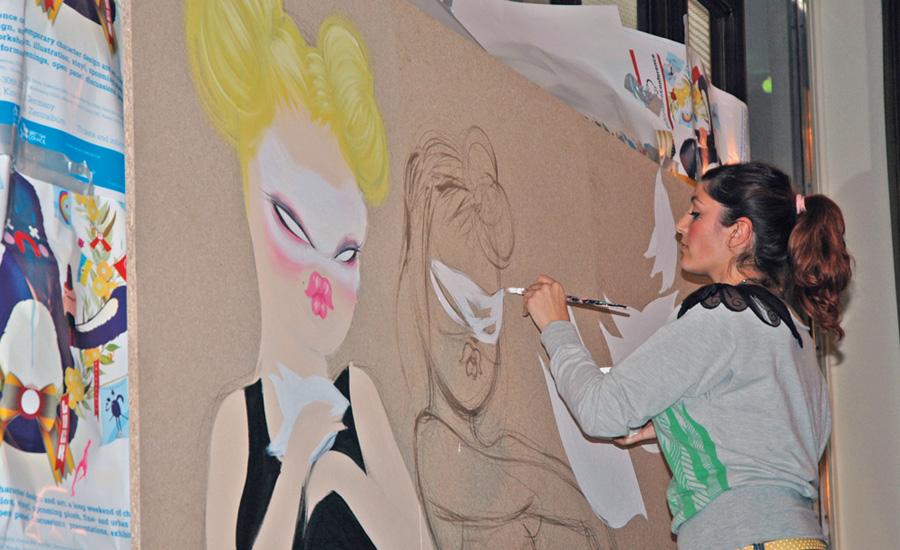 The French artist Miss Van started wall-painting in the streets at the age of 18, in the early 1990's. With her frescos and paintings, she established an innovative concept, creating a variant to the mainly male street art universe. 

Her sensual, capricious, yet sweet and sensitive voluptuous female characters can be found in Paris, London, Barcelona and Montreal. 

As Miss Van herself – girl and not yet women, full of ambiguity – the characters evolve in an imaginary universe full of colors, erotism and voluptuousness.