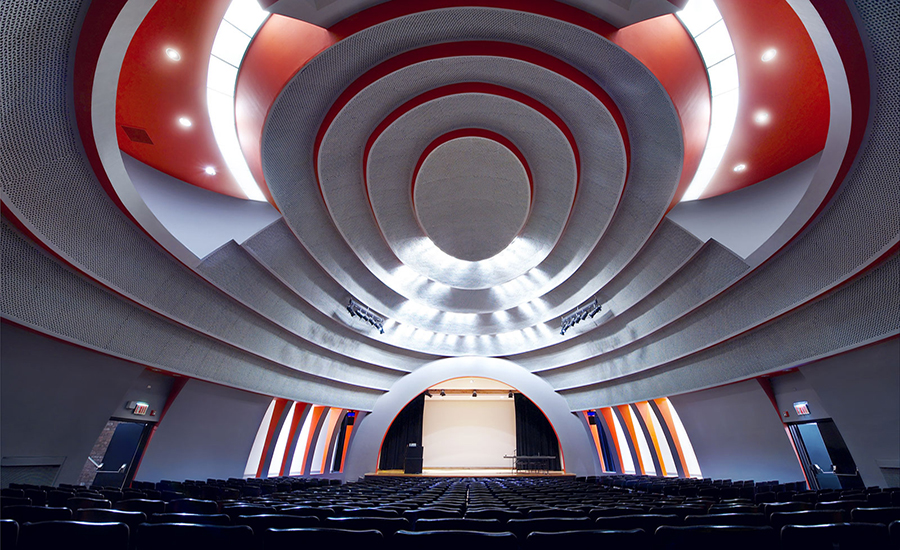 Pictoplasma
Conference
NYC 2016

CONTEMPORARY CHARACTER DESIGN AND ART
NOVEMBER 4, 2016

PARSONS SCHOOL OF DESIGN
The Auditorium
Alvin Johnson/J.M. Kaplan Hall
The New School
66 West 12th Street
New York, NY 10011
PICTOPLASMA RETURNS TO NYC with a dense program of inspiring artist talks, state of the art animation screenings and lively panel discussions to celebrate the next generation of character design and art! 

Taking place November 4  at The Tishman Auditorium of renown Parsons School of Design, the conference invites all creatives and producers, trailblazing the face of tomorrow's visual culture, to network and exchange strategies for tomorrow's figurative representation.
FIRST CONFIRMED SPEAKERS…
Jean Jullien is a French graphic artist currently living in London. He comes from Nantes and did a graphic design degree in Quimper before coming to London. He graduated from Central Saint Martins in 2008 and from the Royal College of Art in 2010. He works closely with the musician The Coward. His practice ranges from illustration to photography, video, costumes, installations, books, posters and clothing to create a coherent yet eclectic body of work.
'Former baby, future ghost'': Julian Glander is a Pittsburgh based visual artist working on comics, video games, interactive toys, short films, and illustrations.  Julian is best known for his oddball infinitely loopable animated GIFs inspired by Claymation. His Gumby-like animations have appeared in all sorts of places, including music videos, Subway commercials and Starbucks ads. His recently released video game 'Lovely Weather We're Having', designed in collaboration with programmer Eugene Burdan, is an open-ended, vibrantly coloured world, in which you play as a woman locked out of her house and left to amble through a mystifying neighbourhood.
Mr Bingo was born in 1979. In 1980 he started drawing. When he was 19 he won £141 at the Gala Bingo. He's been making it rain ever since. Over the last fifteen years he has worked with hundreds of clients across a wide range of media. In 2011 he began the project Hate Mail on Twitter, where strangers paid him to send a hand-drawn offensive postcard to a name and address of their choice. Like much of his work, the project started as 'a drunk idea', but ended up being exhibited in galleries and gaining notoriety among the global press. After an incredibly successful Kickstarter Campaign, launched with a rap video for which Mr Bingo wrote and performed an original song, his Hate Mail illustrations are now bound in a high-end art book.
ANIMATION SCREENINGS

The big screen
brimming with
psychedelic eye-candy
and storytelling genius
The Conference's film section brings animated newborns to the big screen, whisking the viewer around the world in three freshly curated programmes brimming with psychedelic eye-candy and storytelling genius. 
VIEW SCREENING PROGRAM   SOON >
EARLY BIRD* REGISTRATION AVAILABLE NOW!!!
*limited to the 100 first attendees completing the online registration process.
PICTOPLASMA NYC 2016
EARLY BIRD
CONFERENCE PASS*
ONLY 260  180 $ US
incl. VAT/MwSt
REGISTRATION INCLUDES:

Access to all Pictoplasma NYC Conference lectures, presentations and screenings
Exclusive membership to the global pictoplasma portfolio network, pictofolio.com, enabling you to pre-meet and stay in touch with other attendees of the conference, inspire each other, collaborate, hook up regionally and show character!
Free Conference bag including info materials, goodies and character surprises
Online registration for the 5th Pictoplasma NYC Conference 2016 is now available, with a special EARLY BIRD OFFER, LIMITED TO THE 100 FIRST ATTENDEES* completing the online registration process.
As soon as the limit of 100 Early Bird tickets has been reached, the regular ticket price snaps to 290,- Euro. And there's no predicting how fast that will happen…
FAQ
A HAND FULL OF ANSWERS TO/
FREQUENTLY
ASKED
QUESTIONS
Registration includes: admission to all the conference artist lectures and animation screenings. Attendees are responsible for making their own hotel reservations and travel arrangements.

No physical tickets are sent out prior to the event. After payment, all attendees receive a personal registration code via email (sent together with the invoice to the email address used during the payment process, so keep an eye on your Spam-folder!). Attendees are asked to print out this email (especially the included registration code) and bring it to the conference venue together with their valid ID. The full passes (wearable, non-transferable wristbands) will be available directly at the conference venue.

We have set aside a limited amount of reduced tickets to offer for groups larger than 10 attendees, available if all 10+ tickets are purchased in one order.
Reduced group tickets are granted on a first come, first served basis:
Please contact us HERE for more information.

Tickets are generally not refundable once purchased. A participant, who is unable to attend the conference, can name a substitute in writing, and the ticket is transferred.
Cancellation of registration might be possible in writing before September 1, 2016, but an administrative fee of 50,- USD will have to be subtracted from the refund. There's no chance for reimbursement after September 1, 2016, and absence from the conference does not entitle to reimbursement of the admission fee – simply because all fee's by then have been spent on the production of the event.

Please carefully read the full version of our terms and conditions >>> HERE

Pictoplasma is an unique project wholeheartedly focussed on contemporary character design and art — abstract figurative entities that create a direct emotional bond with the viewer and have invaded all media over the past decade. The brainchild of Peter Thaler and Lars Denicke is renown for its style-defining book publications, immersive exhibitions, international conferences and festivals, that continuously push anthropomorphic appeal to new limits.

Since its inception in 2004, the annual Pictoplasma Berlin Festival has established itself as the main meeting point for an international audience of visual creators and producers. The event is an unconventional design conference, a forward looking animation film festival, a communal playground for collaborative creation, a surprising tour of gallery exhibitions – and is all about the fun of encountering like minded people. In 2008, Pictoplasma has established a second home in New York in collaboration with Parsons The New School for Design, while further events keep bringing the project from Mexico via Paris to Madrid and around the globe.
PICTOPLASMA NYC IS 
HOSTED BY / ORGANISED IN COLLABORATION WITH