Pictoplasma
Conference & Festival
2016


CONTEMPORARY CHARACTER DESIGN
AND ART
4 – 8 May 2016
Babylon
Rosa-Luxemburg-Straße 30 
10178 Berlin
Spring 2016 Pictoplasma transforms Berlin into the world's most exciting meeting point for a diverse scene of international artists and creatives, trailblazing the face of tomorrow's visual culture. The festival showcases latest trends in figurative character design, from fine to urban arts, illustration, animation and graphic design. Creators, producers and fans meet for an unconventional conference with cutting-edge artist presentations, curated screening programmes bring the latest animation eye-candy to the big screen, and a series of exhibitions and group-shows invite visitors to experience original works and outstanding character craftsmanship.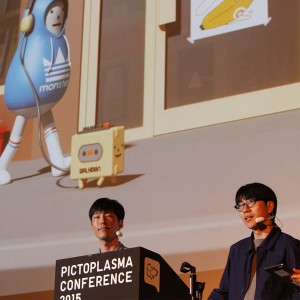 ARTIST LECTURES
The central conference presents 18+ key lectures by the world's most influential artists and upcoming talents, cutting-edge graphic, toy and game designers and leading animation filmmakers. It is the meeting point for 700+ international attendees, offering the chance to learn from and be inspired by some of today's most innovative and avant-garde artists.
HANDS-ON WORKSHOPS
The Character Lab accompanying the Conference engages attendees in hands-on workshops with various media, spontaneous art happenings and playful networking. Benefit from collaborating closely with Conference speakers and participating artists, meet new friends and build long lasting collaborations.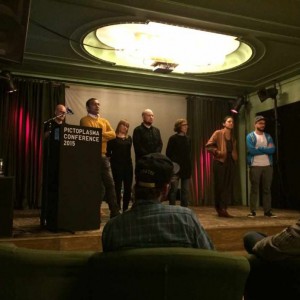 TALENT MARKET
The attendees take the stage: Set in an intimate, friendly atmosphere, registered Conference attendees get the unique chance to privately pitch their personal character based project to a room full of industry professionals, exclusive makers and shakers and selected talent scouts.
FIRST CONFIRMED CONFERENCE SPEAKERS …
MANY MORE PARTICIPATING ARTISTS TO BE ANNOUNCED SOON …

SCREENING PROGRAMMES
The Pictoplasma Festival 2016 brings freshly hatched characters to the big screen, whisking the audience around the world in newly curated programmes of selected eye-candy, psychedelia, and outstanding storytelling, with many of the international studios and filmmakers present for Q&A rounds after each screening.
DEADLINE FOR ENTRIES WAS FEBRUARY 1
Each submitted film/animation MUST be accompanied by a completed   ENTRY FORM >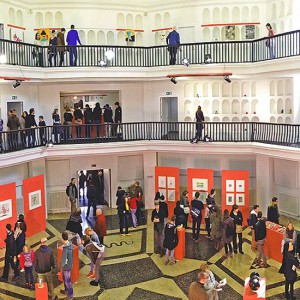 FESTIVAL EXHIBITION
The main Festival 2016 exhibition stages new work by an impressive line-up of participating artists – presenting sculptures, paintings, art editions and multiples – many of them for the first time in Berlin.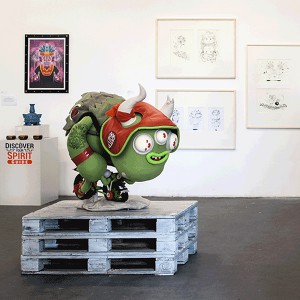 ACADEMY GROUPSHOW
A vast group show by the 3rd Pictoplasma Academy Alumni introduces the raw talent of our annual master-class and takes a fresh look at the upcoming faces of tomorrow.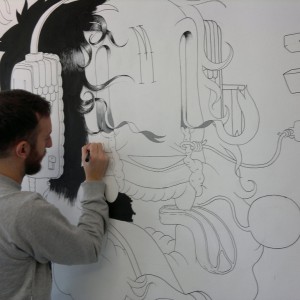 ART HAPPENINGS
CHARACTER ART
PERFORMANCES
For those never tiring, the Festival offers a dense line up of art happenings, live-performances and jam-sessions, culminating in the big Post-Pictoplasma Party on Saturday night.

SECURE YOUR FULL CONFERENCE & FESTIVAL PASS
REGISTER NOW FOR YOUR FULL 5 DAY CHARACTER OVERLOAD!
SECURE YOUR   CONFERENCE PASS >
CONFERENCE SCHEDULE
PICTOPLASMA FESTIVAL OPENING & CONFERENCE PRE-REGISTRATION

 

/// EXHIBITION OPENINGS*
14:00 – 20:00 Opening of the Pictoplasma Academy Alumni group-show*
(* pre-registration for Conference attendees)

14:00 – 20:00 Opening of the main Festival exhibition

// WELCOME PARTY
20:00 – 00:00 Pre-Pictoplasma Meet & Greet

* Exhibitions remain open daily until Sunday, May 1, 12:00 – 20:00
CONFERENCE DAY 1

 

//BABYLON
10:00 – 11:00 Doors Open / Registration
11:00 – 12:30 Screening Program 1
(Conference premiere)

14:00 – 15:30 lectures
16:00 – 17:30 lectures
18:00 – 19:30 lectures

20:00 – 22:00 Screening Program 1
(Festival re-run)

//CHARACTER LAB
13:00 – 19:00 Character Lab Workshop
21:00 – 23:00 Art Happenings

//FORUM
20:00 – 22:00 Talent Market
CONFERENCE DAY 2

 

//BABYLON
10:00 – 11:00 Doors Open
11:00 – 12:30 Screening Program 2
(Conference premiere)

14:00 – 15:30 lectures
16:00 – 17:30 lectures
18:00 – 19:30 lectures

20:00 – 22:00 Screening Program 2
(Festival re-run)

//CHARACTER LAB
13:00 – 19:00 Character Lab Workshop
20:00 – 23:00 Live-Performances

//FORUM
20:00 – 22:00 Talent Market
CONFERENCE DAY 3

 

//BABYLON
10:00 – 11:00 Doors Open
11:00 – 12:30 Screening Program 3
(Conference premiere)

14:00 – 15:30 lectures
16:00 – 17:30 lectures
18:00 – 19:30 lectures

20:00 – 22:00 Screening Program 3
(Festival re-run)

//CHARACTER LAB
13:00 – 19:00 Character Lab Workshop

//POST PICTO PARTY
22:00 – late  Post-Pictoplasma Party
with Live-Concerts & Performances
PICTOPLASMA FESTIVAL FINISSAGE

 

/// EXHIBITIONS LAST DAY
12:00 – 20:00  Pictoplasma Academy Alumni group-show

12:00 – 20:00 Main Festival exhibition finissage with drinks and surprises
* schedule subject to change