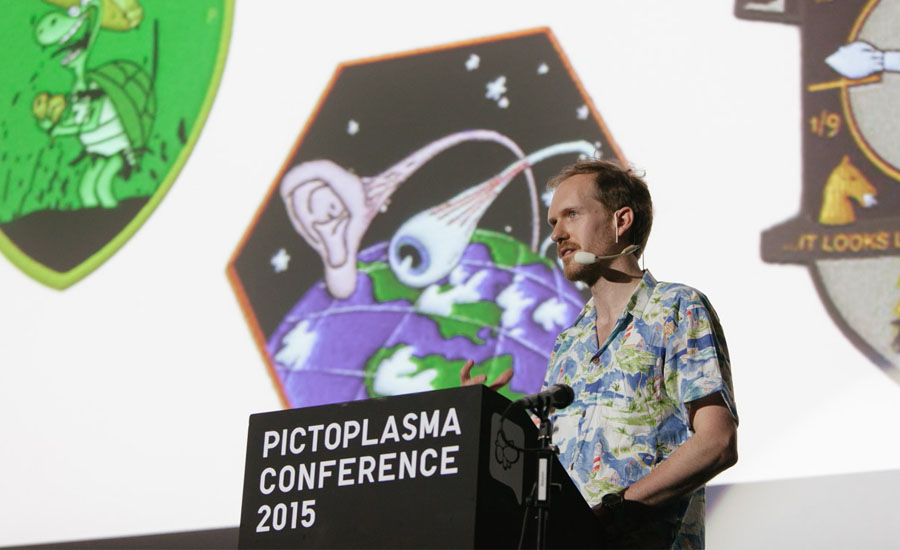 — 
AVAILABLE AS PICTOTALK!
Fons works as animation director and illustrator in New York. He has made a name for himself with his commercial, style-defining animation shorts and the chewing-gum-like distortion of his characters' body parts in time and space.
In his talk he shares insight on the strong conceptual approach for his latest project, the motion-graphic novel adaptation of the Magical Flute.
PictoTalk: 41'00'', 720p HD mov (H.264), 846,2 MB
Recorded in Berlin, 2015 (stage camera only) 
buy
2005 Berlin, 2006 Berlin, 2008 NYC, 2009 Berlin, 2010 Tour, 2015 Berlin