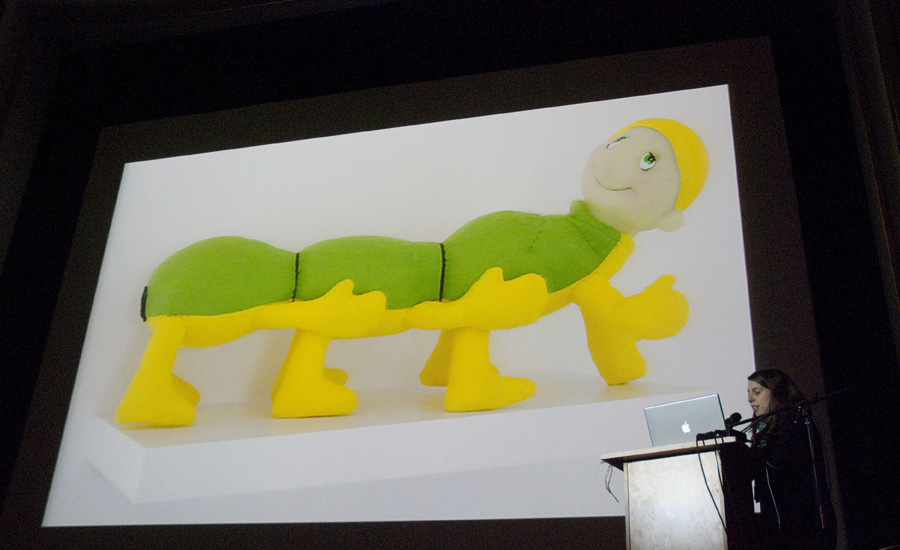 Nina Braun makes use of materials such as wool and fabric in unexpected and surprising ways.
Starting off with her own skateboard clothing company over a decade ago, her exhibition of hand-knitted sneakers propelled her work into a fine art context. She preserved her sense for fashion with a distinct feeling for colours, but mixes it up with her iconic worm-like creatures full of seductive appeal.
Her body of art reaches from three-dimensional picture-tableaux, sculptures, costumes or knitted installations.