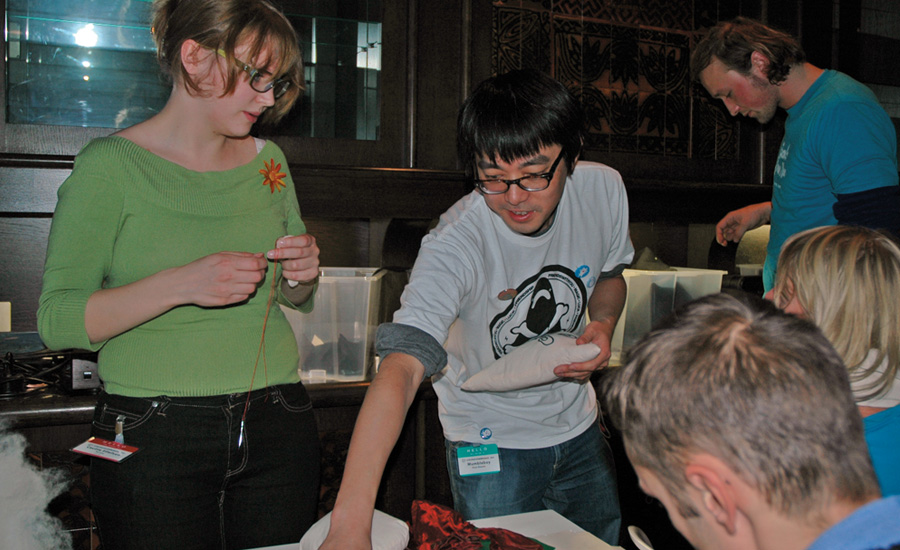 Mumbleboy is the moniker of Flash animator Kinya Hanada based in New York. Featuring animations, illustrations, and an adoption programme for handmade stuffed animals, his website has developed something of a cult following among fans of graphic art / web-culture.
Distorting shape, space, and meaning, Kinya's animations elevate you to that transcendental level of virtual contentment that was previously only accessible through an Atari.
People prone to making generalizations have been saying that design is the new art. Looking at Mumbleboy's 
animations, they might decide that design is the new cinema, as well..