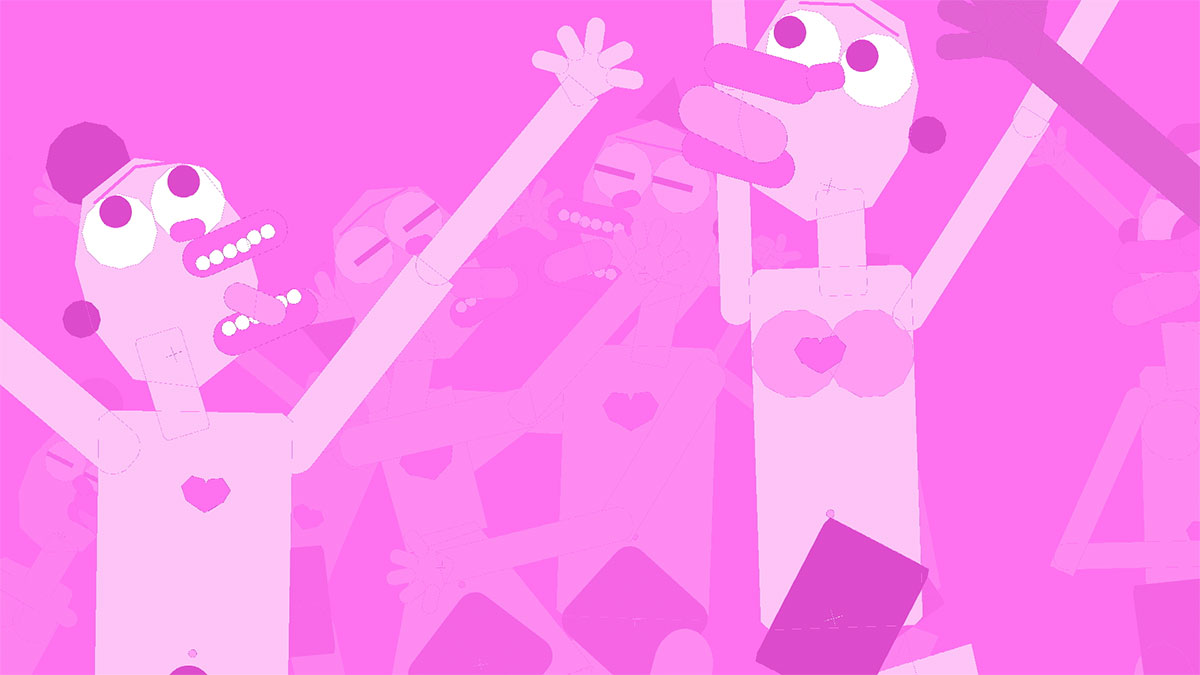 Will Anderson at Pictoplasma Berlin 2020
REGISTRATION FOR THE CONFERENCE NOT YET AVAILABLE!
RECOMMENDED HOTELS, HOSTELS & APPARTMENTS

A HAND FULL OF ANSWERS TO/
FREQUENTLY
ASKED
QUESTIONS
The Pictoplasma Festival kicks off early afternoon on the 13th of May (Wednesday) with the opening of all accompanying Festival exhibitions, group shows and art happenings, followed by a first come-together in the evening.
The Conference itself starts on Thursday, the 14th of May at 10am and ends late night on Saturday, the 16th of May.

Registration includes: admission to all the conference artist lectures, animation screenings and art happenings of the Pictoplasma Conference (May 9 – 11), free entry to all of the accompanying Festival events such as the exhibitions and art happenings (May 8 – 12), free access to the Post-Pictoplasma-Party (May 11), a complimentary program/catalogue and many, many surprises…

Attendees are responsible for making their own hotel reservations and travel arrangements.

No physical tickets are sent out prior to the event. After payment, all attendees receive a personal registration code via email (sent to the email address used during the payment process, so keep an eye on your Spam-folder!). Attendees are asked to print out this email (especially the included registration code) and bring it to the conference venue together with their valid ID. The full festival passes (wearable, non-transferable wristbands) will be available directly at the conference venue.

We have set aside a limited amount of reduced tickets to offer for companies, organizations or student groups larger than 10 attendees, available if all 10+ tickets are purchased in one order via international bank transfer.
Reduced professional group & student group tickets are granted on a first come, first served basis:
Please contact us HERE for more information.

We're sorry, but unfortunately not. The entire event's financing is calculated tightly in accordance with the available seats that the conference venue offers – and from our experience, we tend to be sold out several days prior to its opening. And once we're sold out, we are legally not allowed to let more people into the auditorium. However – only upon availability – you might be granted one-day admission tickets directly at the venue, but this option has proven very unlikely (and uncomfortable).

Tickets are generally not refundable once purchased. A participant, who is unable to attend the conference, can name a substitute in writing, and the ticket is transferred.
Cancellation of registration might be possible in writing before February 1, 2020, but an administrative fee of 50,- Euro will have to be subtracted from the refund. There's no chance for reimbursement after February 1, 2020, and absence from the conference does not entitle to reimbursement of the admission fee – simply because all income by then has been spent on the production of the event.

Please carefully read the full version of our terms and conditions >>> HERE

No worries, more than 80% of the attendees don't come from Germany, so doing a crash-course in German is not required: the official conference language is English!
In some, rare cases, only for those lecturing artists that don't feel comfortable giving their speech in English, we will organize consecutive translation.

Besides the astonishing airbnb.com abundance available in Berlin, we've put together a list of convenient and nearby hotels, hostels and apartments >>> HERE

Pictoplasma is an unique project wholeheartedly focussed on contemporary character design and art — abstract figurative entities that create a direct emotional bond with the viewer and have invaded all media over the past decade. The brainchild of Peter Thaler and Lars Denicke is renown for its style-defining book publications, immersive exhibitions, international conferences and festivals, that continuously push anthropomorphic appeal to new limits.

Since its inception in 2004, the annual Pictoplasma Berlin Festival has established itself as the main meeting point for an international audience of visual creators and producers. The event is an unconventional design conference, a forward looking animation film festival, a communal playground for collaborative creation, a surprising tour of gallery exhibitions – and is all about the fun of encountering like minded people. In 2008, Pictoplasma has established a second home in New York in collaboration with Parsons The New School for Design, while further events keep bringing the project from Mexico via Paris to Madrid and around the globe.
Pictoplasma continuously works to keep the festival a welcoming, safe and friendly experience for all guests, staff, volunteers and artists. In other words, we do not tolerate threats of violence, unwelcome sexual attention, slurs or hate speech, including hurtful comments involving race, sexual orientation, gender, gender identity, physical appearance, religious or political belief, age, whether they are personal or general. Anyone asked to stop any harassing behavior is expected to comply immediately.
If you can't help make the world (at least during our festival) a welcoming, harassment-free and supportive place for all characters and humans alike, Pictoplasma is not for you. Whoever violates these rules will be expelled from the festival and conference without a refund at the discretion of the organizer.
If the behavior of anyone makes you (or anyone else) feel unsafe or unwelcome, please report it as soon as possible. Incidents can be reported to any member of festival staff or the festival and conference team at the info desks onsite, where we will be happy to help, contact security or local law enforcement, provide escorts, or otherwise assist those experiencing harassment to feel safe. 
Pictoplasma is committed to values of diversity and accessibility for everyone.
We do our best to provide visitors access to all venues, rooms, events, information, and services. Pictoplasma is though dependent on the infrastructure of the festival's various venues.
FURTHER INFORMATION TO FACILITATE THE PARTICIPATION OF VISITORS WITH DISABILITIES
WHEELCHAIR USERS
The main venues (Babylon on Rosa-Luxemburg-Platz, Pfefferberg Haus 13, Kunsthaus ACUD, and Silent Green) are wheelchair accessible with wheelchair-accessible restrooms. Venue staff are there to help with mobility issues and elevator use.
We regret that very few of the exhibition spaces of the Character Walk in Mitte are wheelchair-accessible (indicated with an icon in the program, both on our website and in the printed programs distributed throughout the festival, to help make navigation as enjoyable as possible). All others are accessed via at least a few steps, and none provide wheelchair-accessible restrooms.
DEAF VISITORS AND HARD OF HEARING
Pictoplasma is a festival for visual culture, and many of the works presented in the exhibitions have no audio component. Anyone wearing hearing devices can switch to the channel of an audio induction loop broadcast for all lectures and screenings at Babylon and at the symposium at Silent Green. Unfortunately, we cannot provide sign language interpretation at this stage. Should you require further support or assistance please get in touch with us in advance to make arrangements via help (at) pictoplasma (dot) com and we'll do our best to accommodate your needs.
VISITORS WITH PHOTOSENSITIVE EPILEPSY
Please note that some of the short films featured in the animation screenings, and some of the visuals projected in the exhibition at Silent Green, at the party at YAAM, and at the Aïsha Devi performance have flashing effects that are potentially triggering to people with photosensitive epilepsy. Films with stroboscopic effects or rapid edits are marked with an icon in the printed screening programs.
LANGUAGE
Between us, the Pictoplasma team shares a wide pool of languages—please ask our staff if you require assistance in a language other than English, and we will do our best to accommodate you. However, please note that Pictoplasma's main festival and conference language is English.
SUPPORT
We will have a dedicated contact person for support and assistance at the information desk of the main conference venue, Babylon, Rosa-Luxemburg-Platz. This person can provide information about the accessibility situation at all festival venues as well as program details relating to volume and lighting effects (stroboscope), or any other situations that could affect sensitive individuals. You are more than welcome to contact us anytime prior to the event at help (at) pictoplasma (dot) com with any questions you may have.