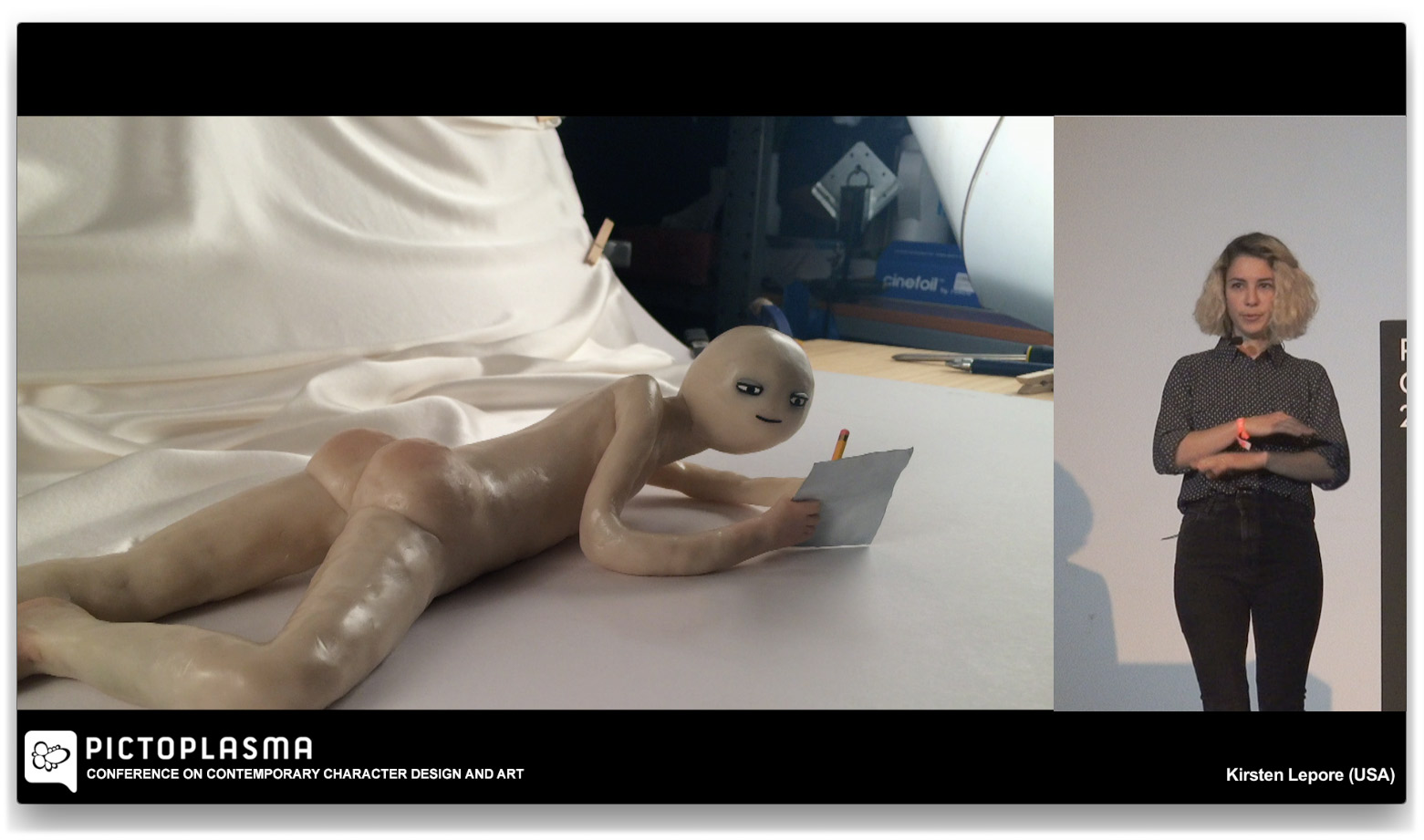 DOWNLOAD
PICTOPLASMA
CONFERENCE
TALKS
Pictoplasma Conferences are packed with inspiring talks and presentations by today's most innovative creators and talents, taking the stage to share a glimpse on their work process, motivation and personal development.

For all those unable to join the annual Pictoplasma Conferences in the flesh, those longing to re-visit the best moments, … or those simply unwilling to wait until the next edition, you can soothe the pain by downloading a 1280 × 720 pixel window into some of the conference's best artist talks, served as approximately 30-40 minute 720p HD mov files for your convenient home education…*
*After purchase through PayPal/Sellfy a download link is automatically sent to your Email. Files are served as 720p HD mov file (H.264) at 1280 × 720 pixels, featuring a small panel with video of the speaker and a large panel with slides synced to the presentation (unless otherwise labeled: Stage camera only).
2017 /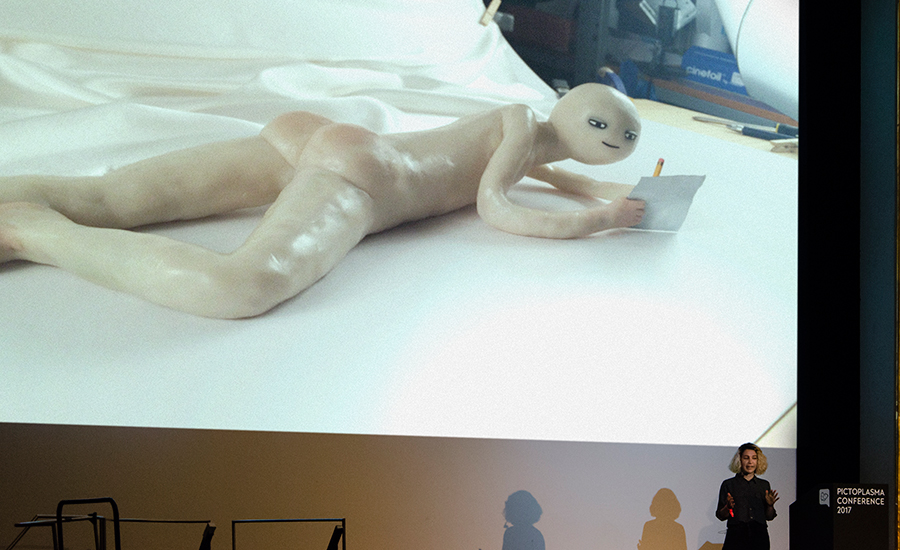 Kirsten Lepore
42'51'', 720p HD mov (H.264), 975.2MB
Kirsten Lepore, LA-based director and animator famed for her Emmy winning episode of 'Adventure Time,' talks about the joy and challenges of stop-motion, shiny butts and how to cope with loosing control over your own artistic work once it's gone viral globally.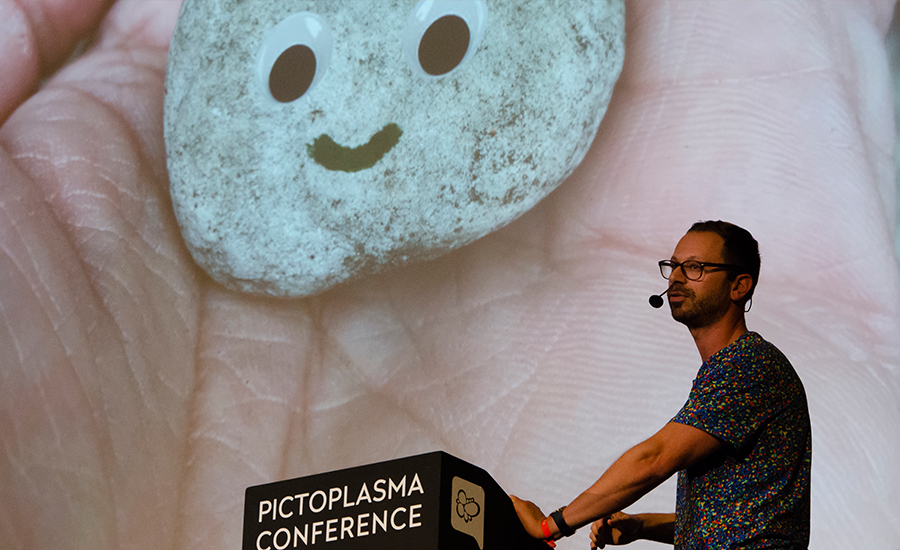 Sean Charmatz
43'26'', 720p HD mov (H.264), 1 GB
In his spear time Sean Charmatz, former writer/director for 'SpongeBob Squarepants' and current animation director for the LEGO Movie sequel, creates some of the Internet's finest in contemporary animism under the label 'The Secret World of Stuff.' In his talk he examines how storytelling is the main driving force in the creation of sharable content.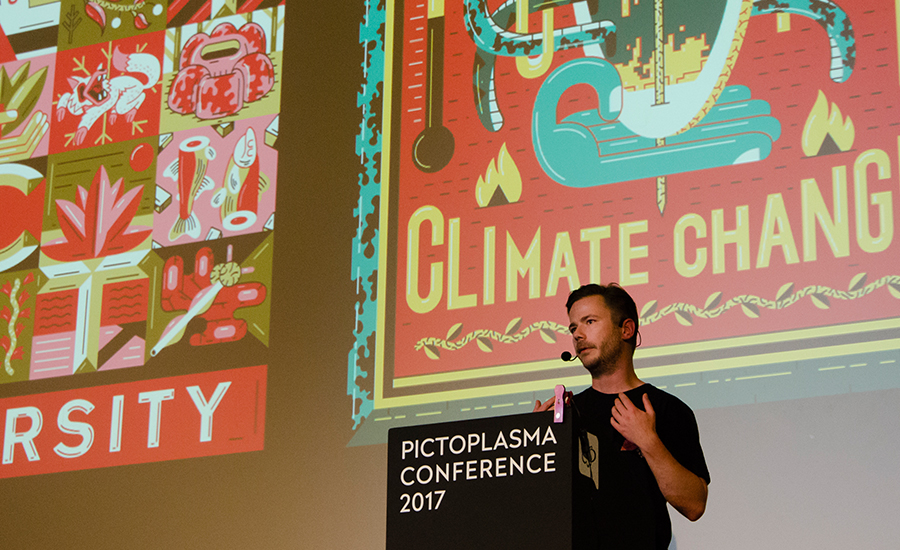 DXTR
36'29'', 720p HD mov (H.264), 712.5 MB
DXTR, Berlin based artist/illustrator and member of THE WEIRD collective, shifts his bold, vibrant style back and forth between wall and print, pumping fresh design work into the world through all available channels. Featuring jewel-eyed tigers, sneaker dudes in sunglasses, and candy-colored astro skulls, DXTR's work is wild yet wickedly clean.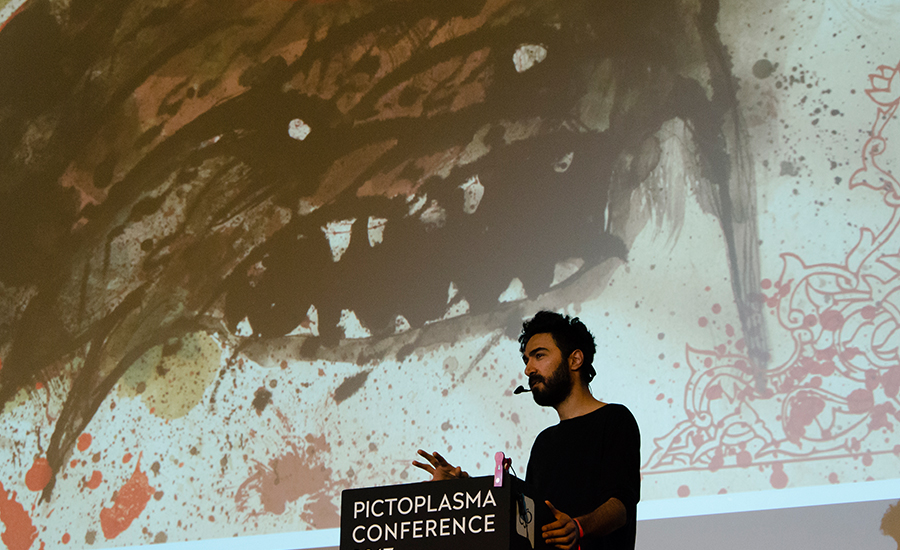 Pooya Abbasian
28'53'', 720p HD mov (H.264), 787.4 MB
Iranian artist Pooya Abbasian takes the stage to share his love for ancient Persian artefacts and symbology, talk about the challenges of a long-distance creative friendship, and examine the meaning of monsters in his work—a reoccurring motive throughout all his animation films, fine art and children books.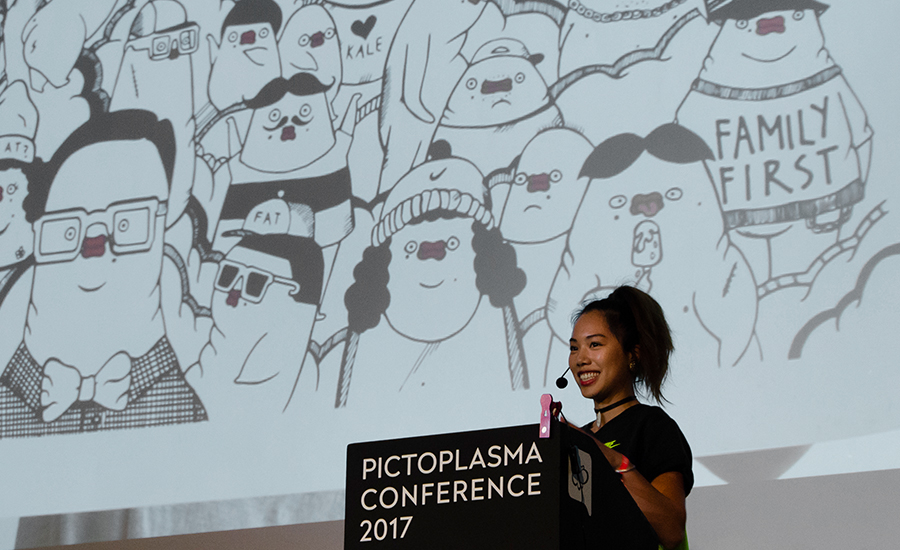 Ton Mak
34'32'', 720p HD mov (H.264), 740 MB
Shanghai-based visual artist Ton Mak introduces her Flabjacks series of cheerful, chubby creatures, all rounded off with an extra helping of love handles and chins. Finding an original artistic voice and how to deal with copyright violation are just two of the fields she explores in this talk.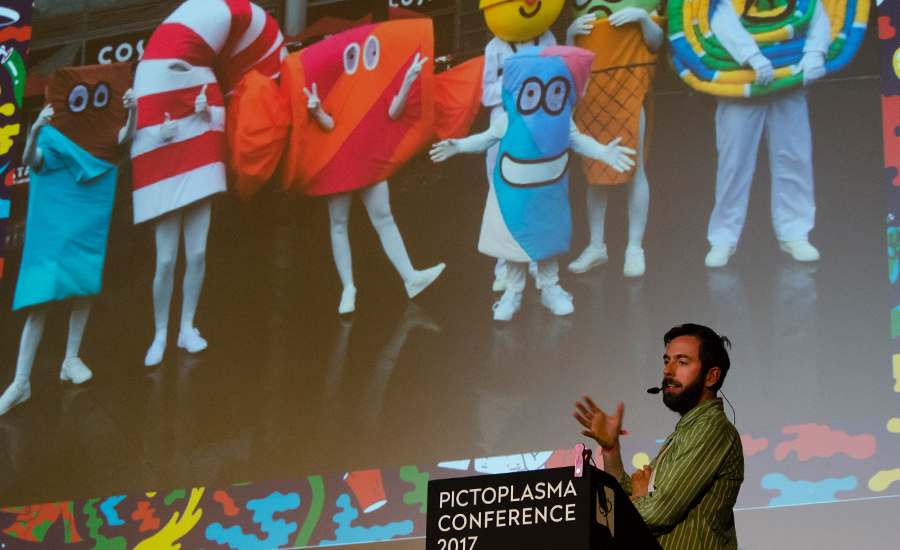 Rob Flowers
28'53'', 720p HD mov (H.264), 642.1 MB
Rob Flowers, illustrator from London with a bold, distinctive style defined by bubblegum colors, eccentric characters, and grotesque humor, gives a private tour of his ever growing toy memorabilia collection and shares references from LSD infused 70s kids adverts to creepy cryptology.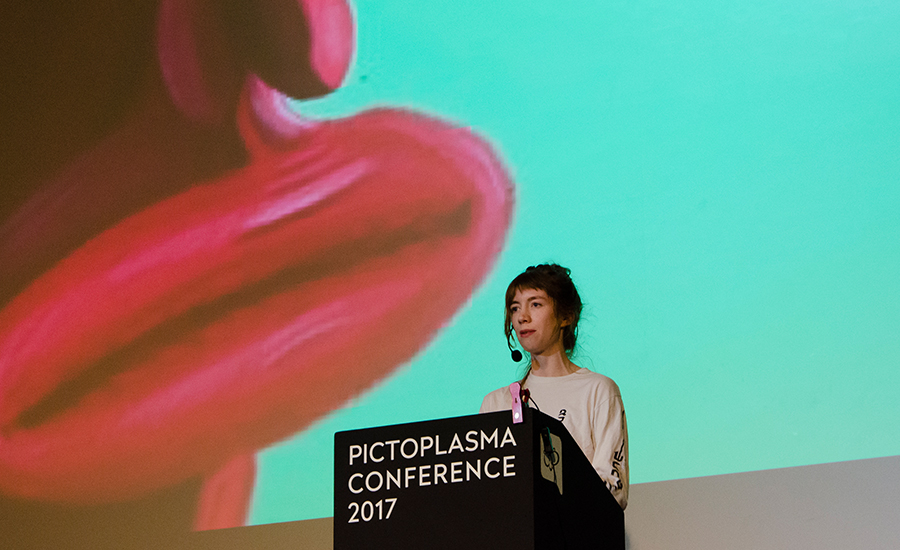 Sophie Koko Gate
37'57'', 720p HD mov (H.264), 821.3 MB
Animation director and illustrator Sophie Koko Gate takes the stage to expose the shiny butts and wonky abs of her neatly stripped down characters, pay tribute to Sally Cruikshank and sing a song about her spiritual journey towards animation!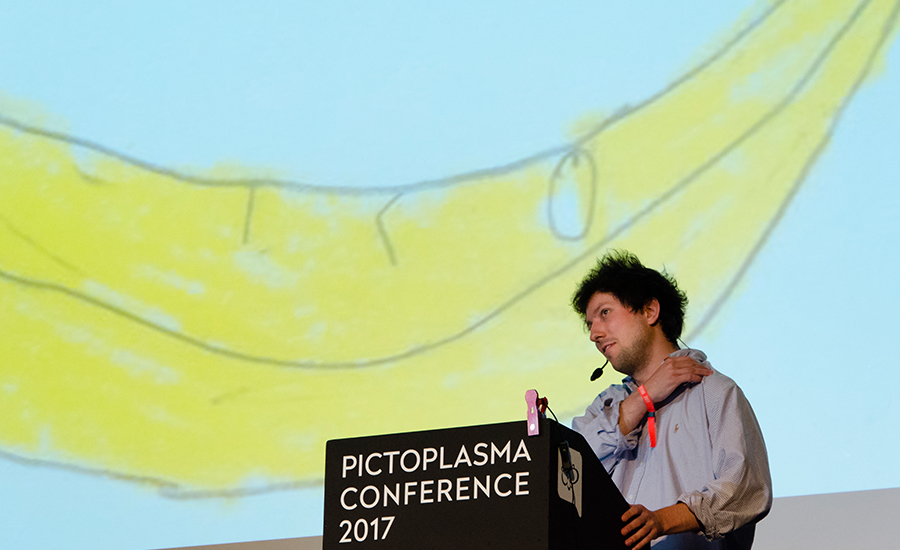 Peter Millard
40'13'', 720p HD mov (H.264), 923.5 MB
Peter Millard, celebrated independent filmmaker and animator from England's Malvern Hills, leads us through the making of his rough-and-ready, jazz-inspired, hand-drawn animations. His films are chain reactions—joyful, unnerving, funny, loose and daft: a celebration of animation at its most anarchistic.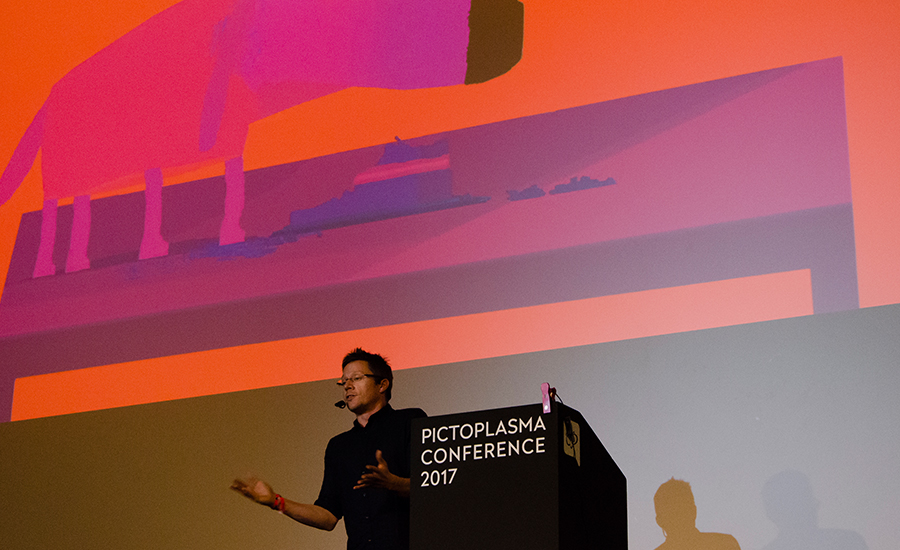 Chris Haughton
40'19'', 720p HD mov (H.264), 936.8 MB
Chris Haughton, Irish illustrator and author of best selling children's books such as 'A Bit Lost,' 'Oh No George!' and 'Goodnight Everyone,' shares his struggle as a writer to find the right word(s), how to come up with a perfect color palette, and his deep commitment to connecting design with fair trade.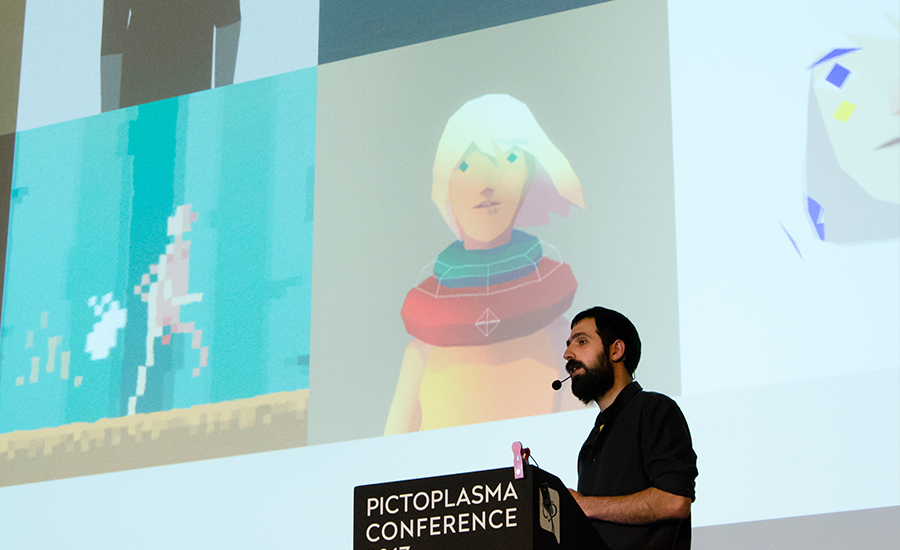 Eran Hilleli
45'49'', 720p HD mov (H.264), 1 GB
Acclaimed Tel Aviv-based animation director Eran Hilleli, famed for merging simple shapes with cinematic flair, introduces us to his trademark style, shares his influences from  80s Japanese animation to early video game aesthetics and explains how he learned to animate on-the-fly: by injecting waves into the core bones of his characters.
Hasbro
27'15'', 720p HD mov (H.264), 598.9 MB
Georgina Melone, Vice President at the Hasbro Invention Lab, and principal designer James Yuen, share how the entertainment company is continuously committed to create the world's best play experiences, while opening up to new audiences that connect with its iconic brands in unforeseen ways—from 'Transformers' to 'My Little Pony.'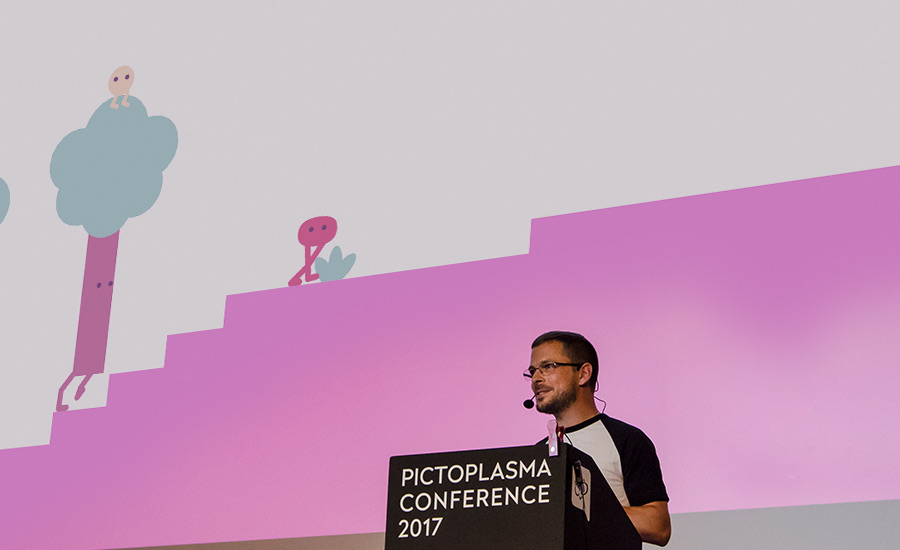 Pikuniku
32'22'', 720p HD mov (H.264), 733 MB
London-based game designer Arnaud De Boc introduces us to the complex mechanics of procedural animation and how it can enhance empathy in the play of the absurdist puzzle exploration game Pikuniku currently under development.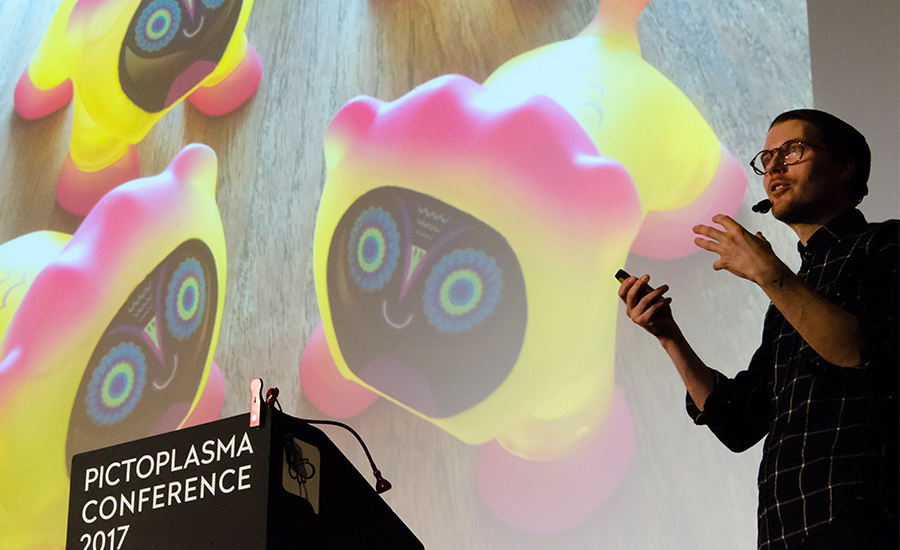 Where do ideas come from? Australian artist Nathan Jurevicius takes us on a journey through his sources of inspiration and chains of thinking, while guiding the audience through an awe-inspiring abundance of projects, from graphic novels, sculptures, pencil drawings, video games, specialty products—and soon a feature film.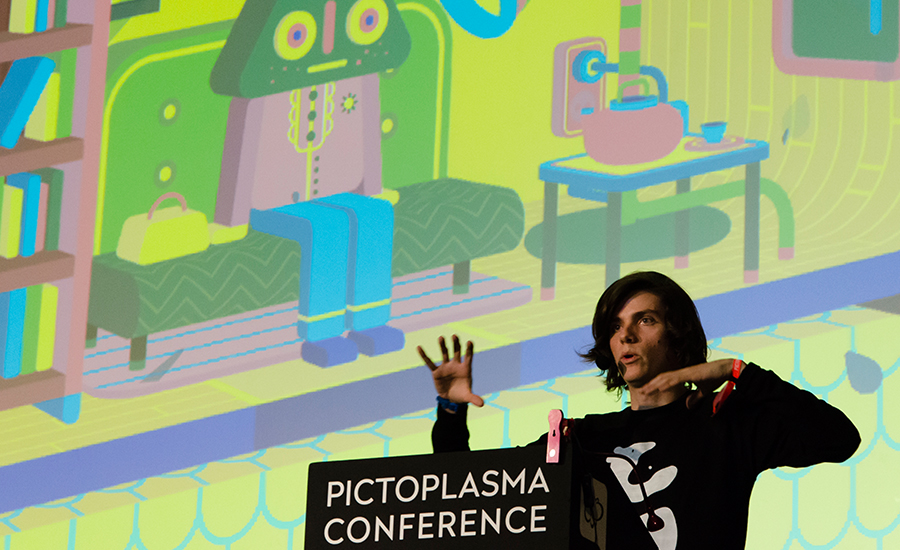 Samuel Boucher
41'30'', 720p HD mov (H.264), 919.8 MB
Montreal based Samuel Boucher shows off his soft-edged, high-saturation worlds awash with mysterious characters, takes us on a live-tour through the puzzle-filled heads of his recently released 'GNOG' game and finishes things off with a surprise that brings the audience (and himself) to tears.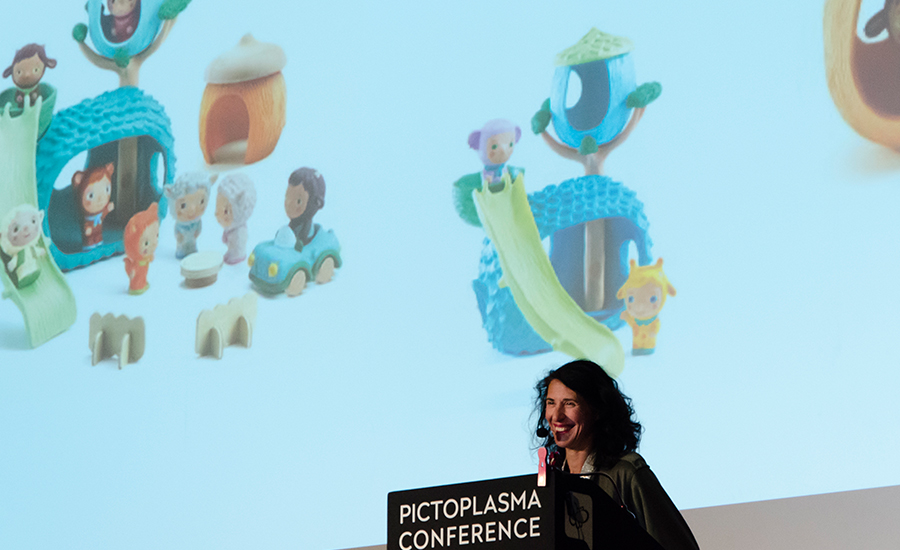 Nathalie Choux
30'35'', 720p HD mov (H.264), 667.7 MB
Nathalie Choux, renowned for her extremely successful and uplifting children's books (with over 50 bestselling publications under her belt) takes the stage to reveal her surprisingly dark side—with beautifully delicate, fragile porcelain figurines of fractured woman, and intricate drawings of intimidatingly hairy animals.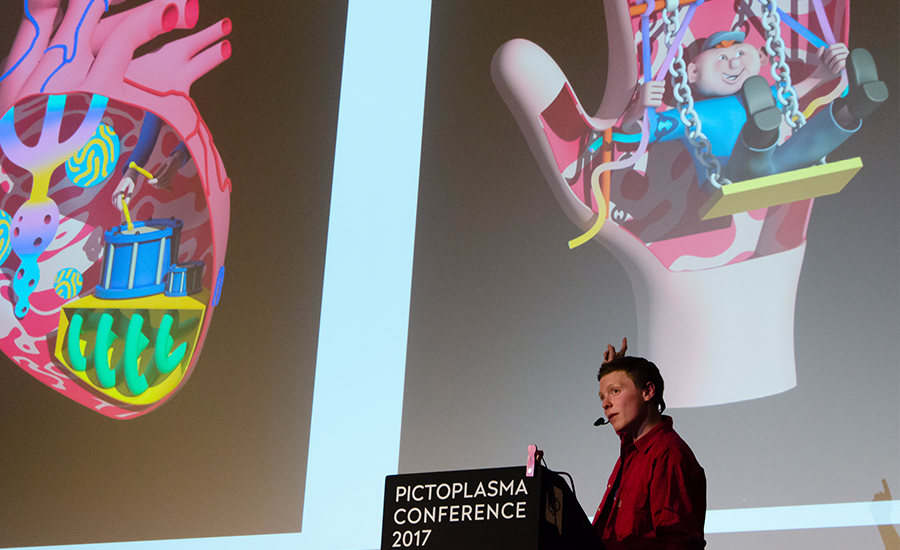 Jack Sachs
33'25'', 720p HD mov (H.264), 736.6 MB
Current illustration/design/animation it-boy Jack Sachs introduces us to his trademark jumbled up faces and awkward shapes influenced by the pioneers of early CGI, shares some cruel details of his CV and frustrating job experiences, and gives valuable DIY tips on how to make your break through.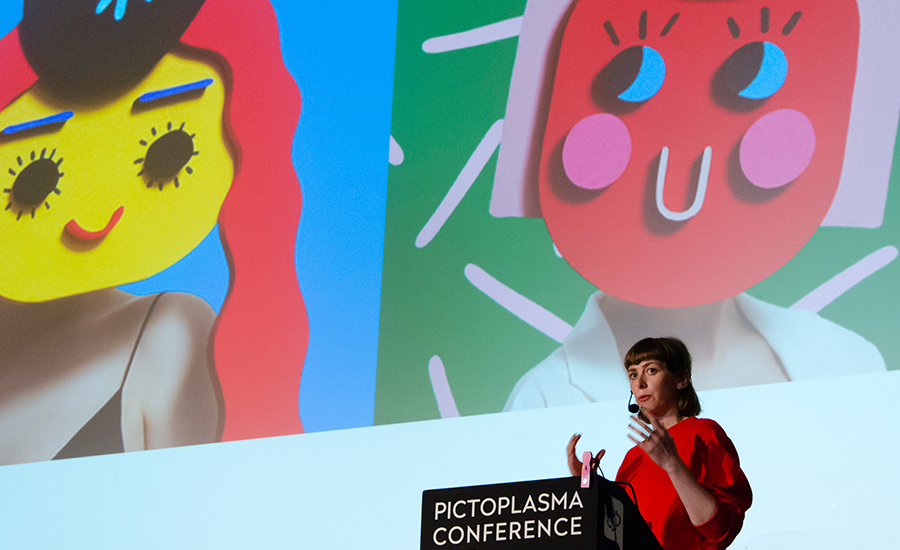 Miss Lotion
42'45'', 720p HD mov (H.264), 990.4 MB
Danish illustrator Louise Rosenkrands, formerly known as Miss Lotion, introduces her bright and playful depictions of sassy, confident women, leads us through her career, from street art to google stickers, and explains how she manages to juggle between motherhood and insane working hours while drawing peaches and eggplants.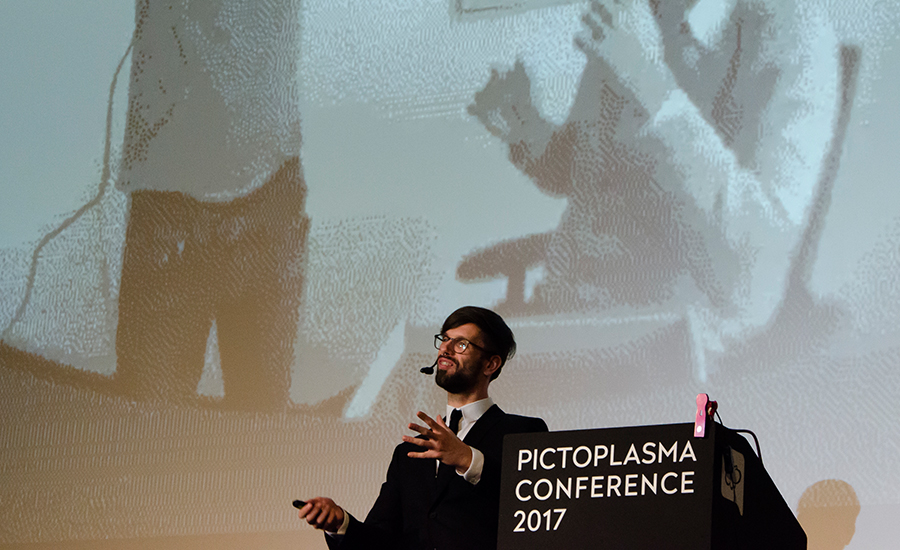 Mate Steinforth
39'30'', 720p HD mov (H.264), 842.9 MB
Mate Steinforth, designer/director of former Psyop fame and creative director at Sehsucht Berlin, talks about creative challenges in times of Internet everywhere, FOMO and the absurd longing for more likes—all while keeping his business healthy and reserving time for private projects.
2016 /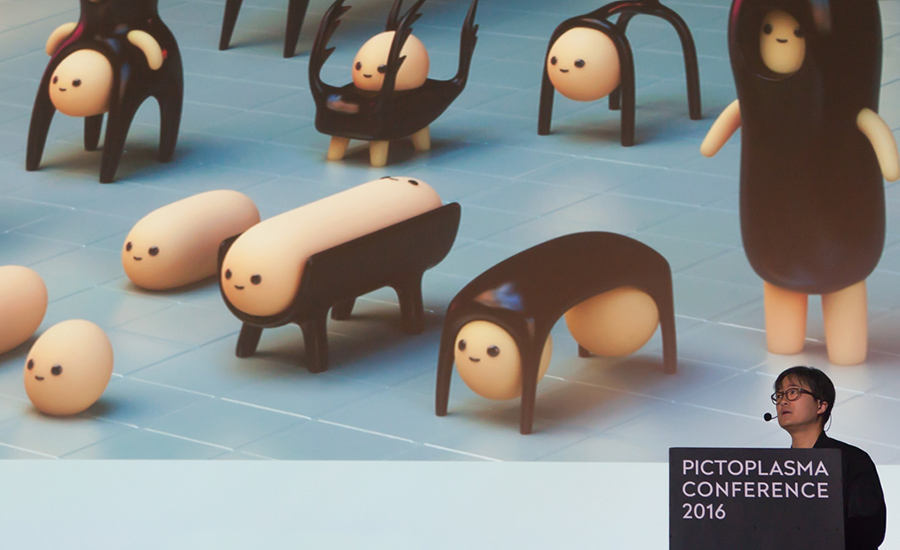 JUN SEO HAHM
29'00'', 720p HD mov (H.264), 612 MB
Jun seo Hahm is an animation director, graphic designer and media artist based in Seoul. His work focuses on the digital expression of biologically inspired life-forms in editable time and space. After studying art theory in Korea and experimental animation at Cal Arts USA, he worked at Bent Image Lab in Portland as a designer and director, and then as a planner at Cheil Worldwide in Seoul. Jun seo Hahm is currently a professor at Kunkuk University in Chungju, Korea.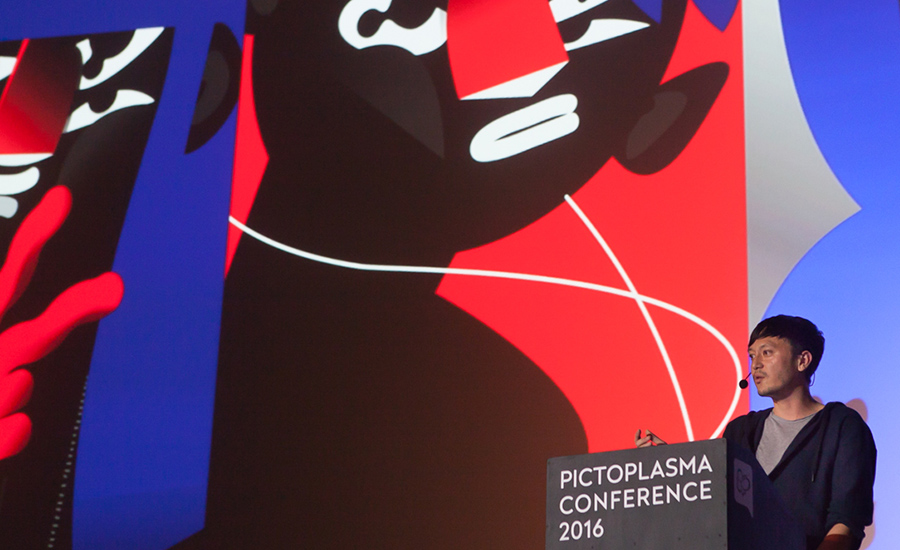 GUILLAUME KASHIMA
36'20, 720p HD mov (H.264), 773 MB
Guillaume Kashima is a French illustrator living in Berlin. He started his career as a graphic designer in advertising but later moved on to illustration 'because it seemed more fun and I was a bad designer anyway.' Based on this experience, he maintains a direct and minimal approach to using images. Guillaume's work is aesthetically broad in range but his process always originates from risk-taking, wit and humour.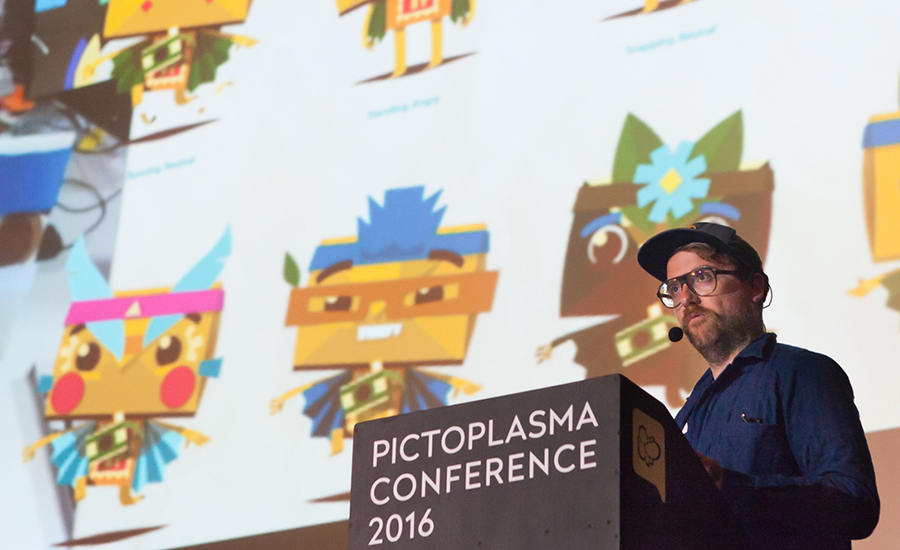 REX CROWLE
39'47'', 720p HD mov (H.264), 839 MB
Rex Crowle is an illustrator, animator and game-designer whose previous clients include MTV, Disney, the BBC and Sony, now spending most of his time directing video game projects. Having built up his skills while working on the 'LittleBigPlanet' series with Media Molecule, Rex then took on the role of creative lead for the 'Tearaway' series. Rex now divides his time between Media Molecule and his own studio, Foam Sword.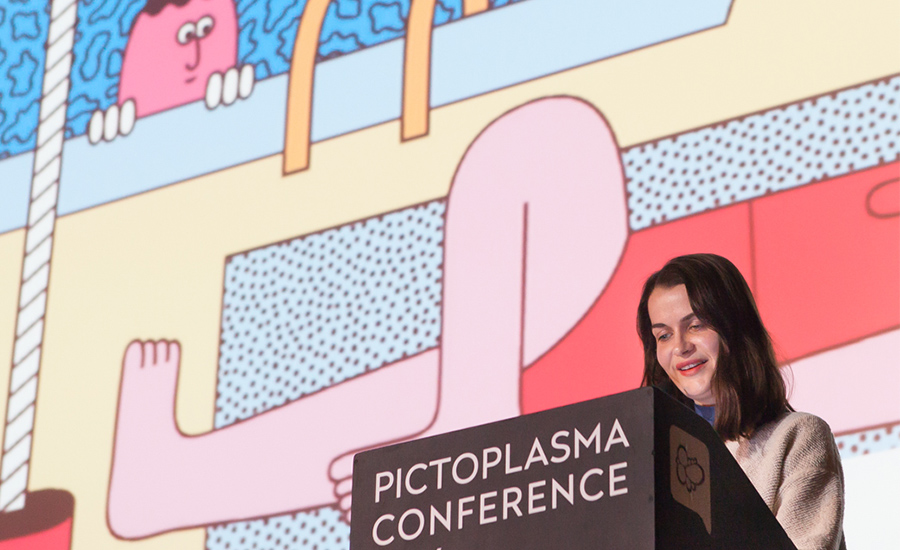 MARTINA PAUKOVA
41'13'', 720p HD mov (H.264), 950 MB
Martina Paukova studied politics in Slovakia before moving to London to study graphic design at London College of Communication. As an illustrator Martina creates humorous, jam-packed images in a trademark sunny palette and Memphis-inspired patterns for an increasingly impressive list of clients including The Guardian, New York Times, ZEIT, Condé Nast, and brands such as Pull&Bear, Converse and Google.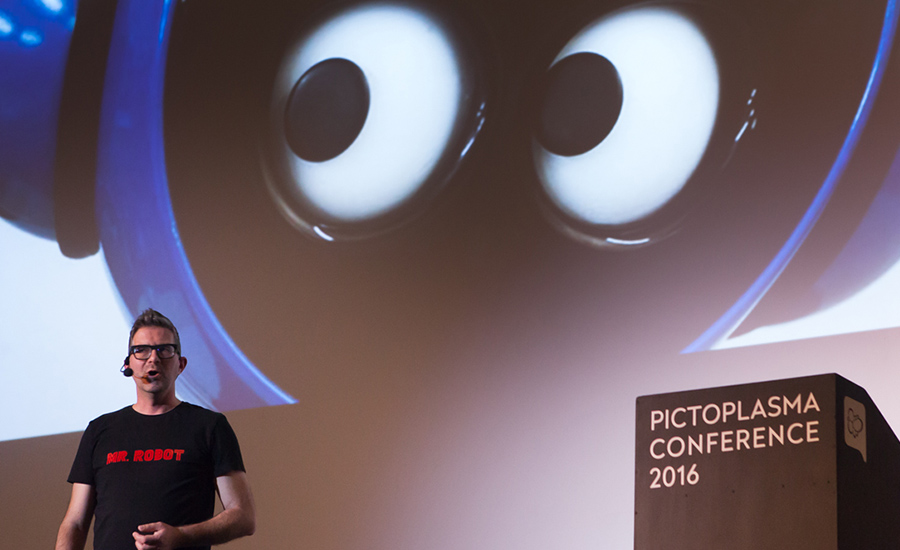 JAN DE COSTER
33'00'', 720p HD mov (H.264), 682 MB
Jan De Coster grew up with a fascination for science and sci-fi, and soon started making interactive installations. In the early 2000s, while working at BBDO he developed a passion for characters. In 2012 he was commissioned to build a robot. Four weeks later Yummy was born and Jan has continued to make robots ever since, exploring the boundaries of human-robot relations. Meanwhile Jan also teaches about robots, encouraging creative types to embrace them as a creative medium.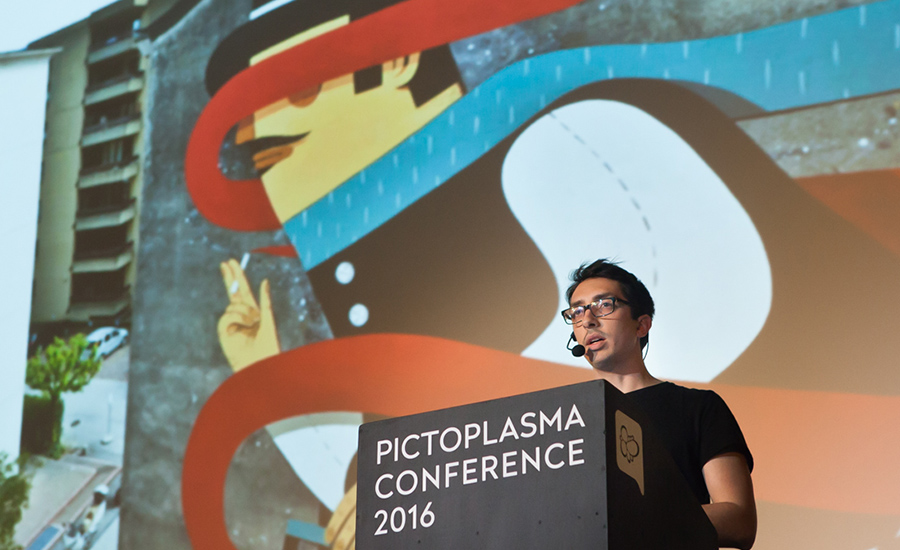 AGOSTINO IACURCI
25'31'', 720p HD mov (H.264), 602 MB
Italian artist Agostino Iacurci creates huge murals, drawings, paintings and sculptures that play with rural folklore, and oscillate between innocence and artifice, serenity and catastrophe. His work has been shown in numerous exhibitions, festivals and projects throughout Europe, USA, Brazil, Russia, Australia, Korea, Japan and Taiwan. His murals include a 300m long work for Saba School in Western Saharawi and a monumental painting covering an Indian metro station.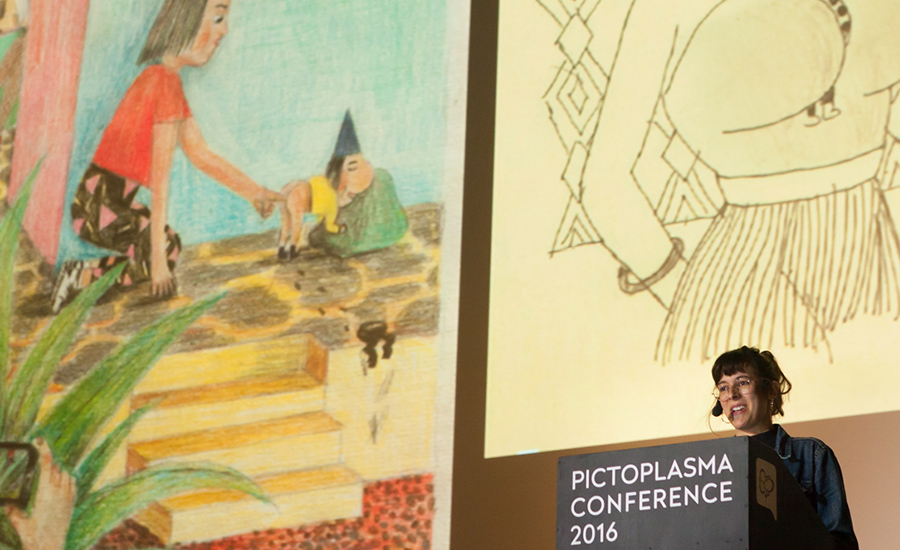 AISHA FRANZ
31'25'', 720p HD mov (H.264), 769 MB
Aisha Franz is a Berlin-based comic artist and illustrator. She has published three graphic novels with Reprodukt, most recently 'Shit is Real'. Her first book, 'Alien', has been translated to English, French, Italian and Spanish. She also makes short comics and illustrations for various international publications and magazines as well as being a passionate self-publisher under the label My Own Press, moving from zinefest to zinefest with her handmade books.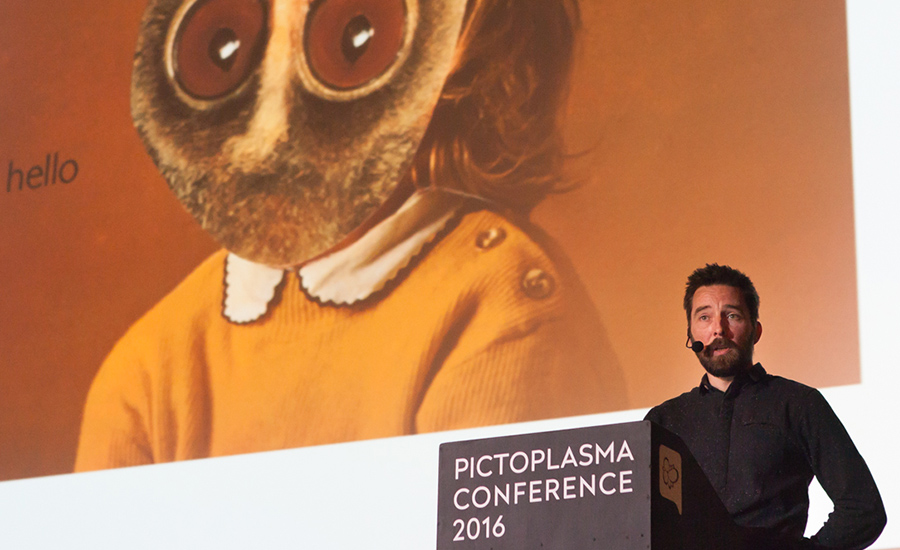 NIELS KALK
36,04'', 720p HD mov (H.264), 843 MB
Niels Kalk is a Dutch illustrator and collage artist based in Berlin. After graduating from the Minerva Art Academy he moved to Rotterdam where he found work in children's media, animation and commercial illustration. After ten years Niels moved to Berlin where he started making analog artwork again, drawing on found paper and making hand-cut collages from vintage photo books. Niels shows his creations in exhibitions and events, selling his work in shops and markets throughout Berlin.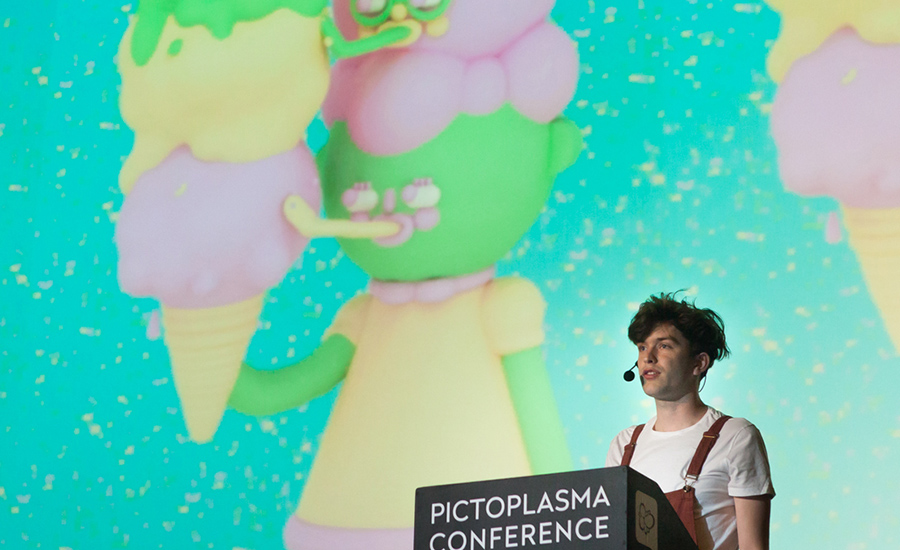 JULIAN GLANDER
39'18'', 720p HD mov (H.264), 939 MB
'Former baby, future ghost', Julian Glander is a Pittsburgh based visual artist working on comics, video games, interactive toys, short films, and illustrations. Julian is best known for his oddball and infinitely loopable animated GIFs inspired by Claymation. His Gumby-like animations have appeared in all sorts of places, including music videos, subway commercials and Starbucks ads.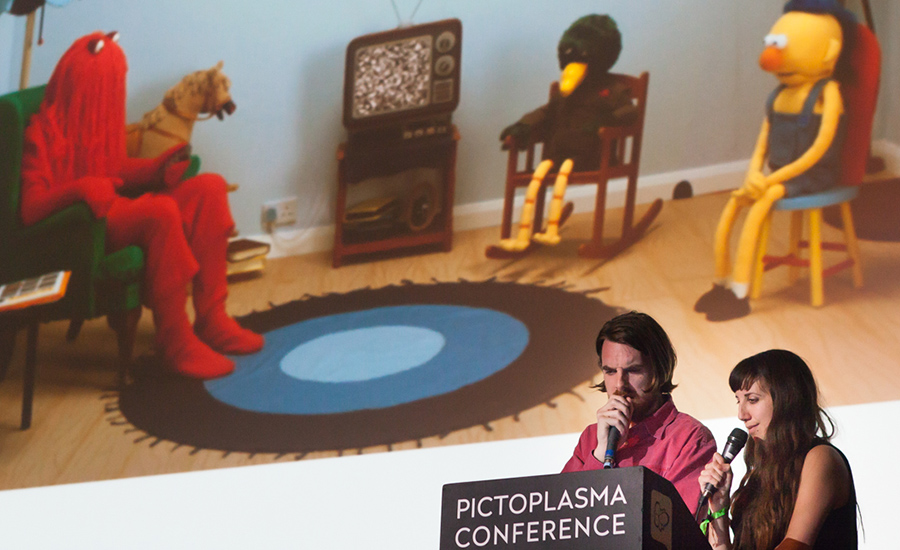 BECKY & JOE
40'18'', 720p HD mov (H.264), 953 MB
Becky & Joe are Becky Sloan and Joseph Pelling—directors on a mission to make the world more fun. Their experimental craft-focused use of materials combined with a fresh and playful style has brought them a cult following worldwide. Their immensely popular short film series 'Don't Hug Me I'm Scared' offers a humorous and disturbing view onto the elusive secret of creativity, taking the conventions of children's television into new and nightmarish territory.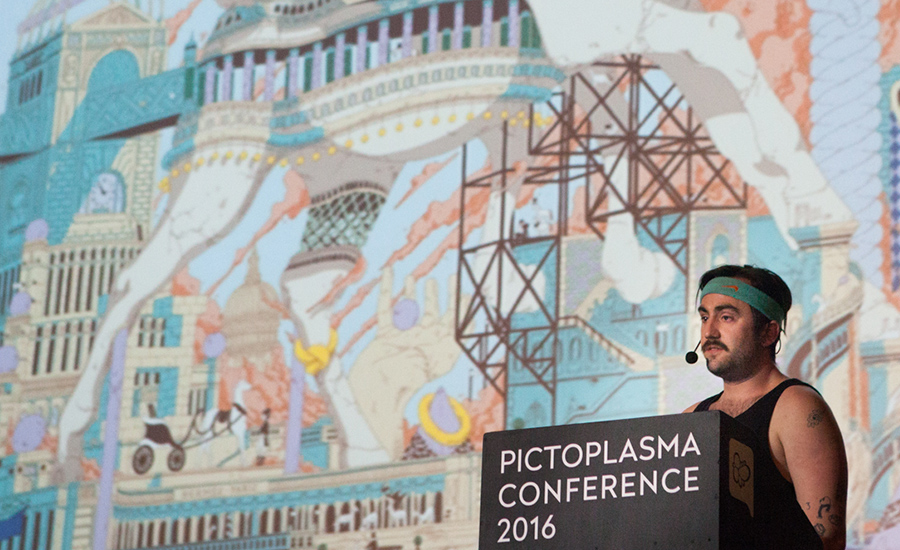 UGO GATTONI
29'23'', 720p HD mov (H.264), 678 MB
Ugo Gattoni is a Parisian artist and art director, whose surreal and exquisitely detailed portraits, cityscapes, and strange, otherworldly objects and artefacts are renowned worldwide. Drawing predominantly in graphite and ink, Ugo's work is a monochromatic whirlwind of minute detail, dreamlike characters and typography. He first shot to fame in 2011 with a 33 ft mural in Paris, and later his 'Bicycle' book for NoBrow attracted the attention of Hermès, who he has been working with since.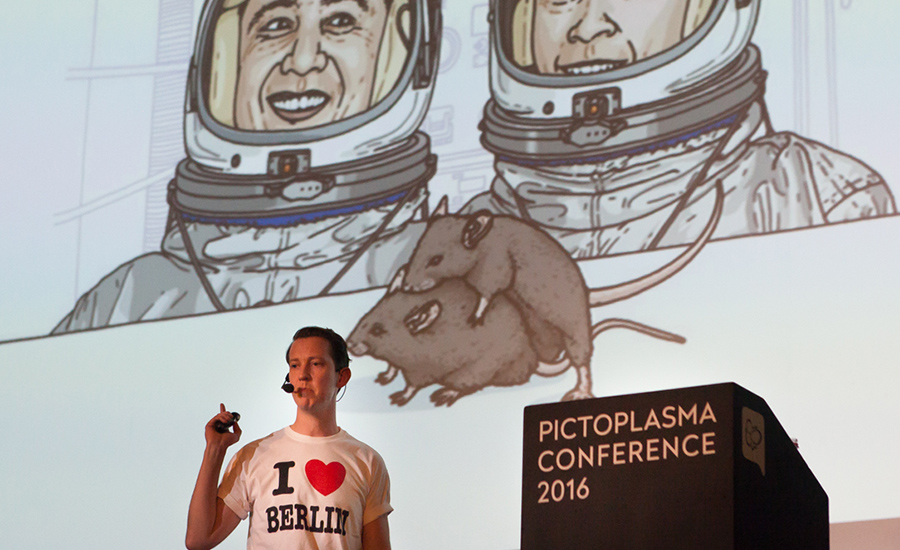 MR BINGO
53'02'', 720p HD mov (H.264), 1.230 MB
Mr Bingo was born in 1979 and started drawing in 1980. Over the last 15 years he has worked with hundreds of clients across a wide range of media. In 2011 he began the project Hate Mail, where strangers paid him to send an offensive hand-drawn postcard to a name and address of their choice. Like much of his work, the project started as a drunken idea, but ended up in galleries and the global press.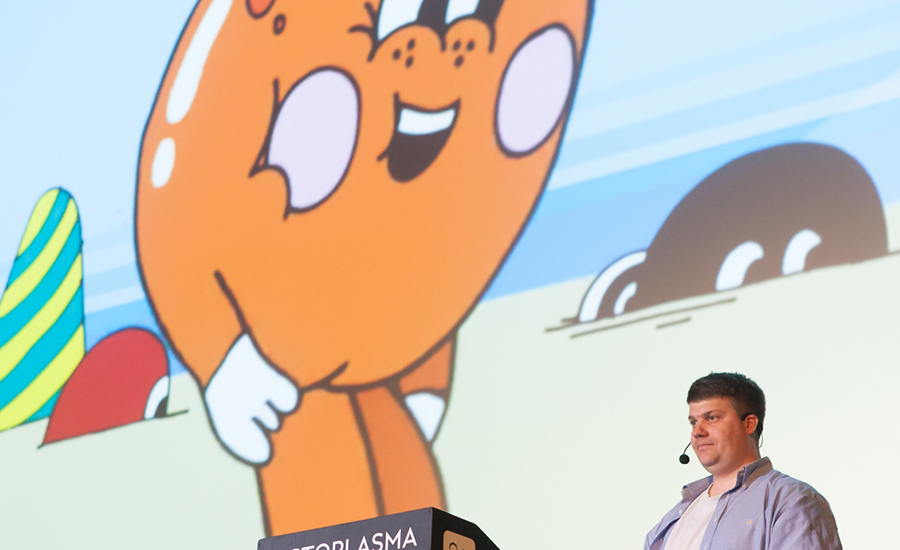 MERIJN HOS
41'14'', 720p HD mov (H.264), 995 MB
Merijn Hos is a visual artist and illustrator from Utrecht, The Netherlands, known for his chirpy characters and joyful, quirky illustrations. He divides his time between working as a commercial illustrator for clients such as Bose, Red Bull, Google, The Guardian and Keds, and his own personal projects, exhibitions, and independent publishing.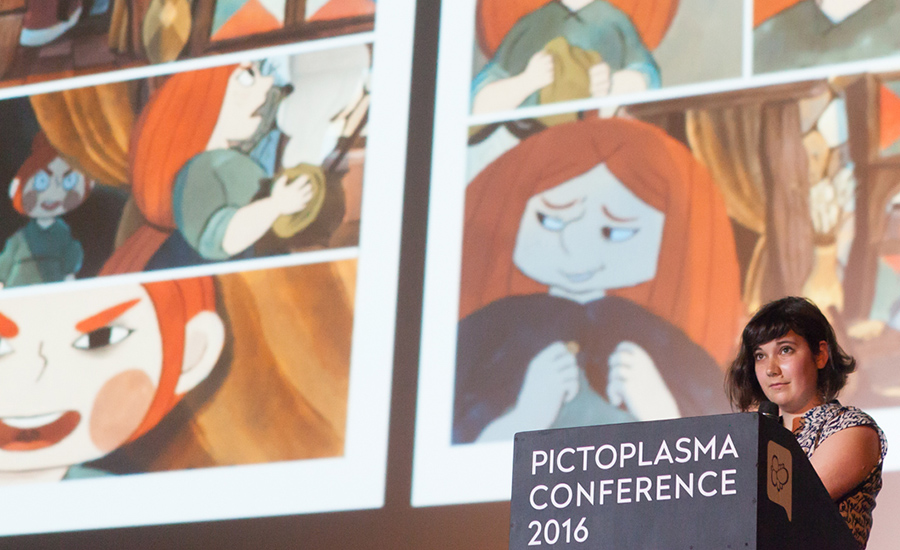 AMÉLIE FLÉCHAIS
36'33'', 720p HD mov (H.264), 840 MB
Amélie Fléchais is a children's book illustrator and a visual development artist. She has released two comics, 'Chemin Perdu' and 'L'Homme Montagne', as well as a children's book, 'Le Petit Loup Rouge'. Amélie is currently working with her partner Jonathan Garnier on a new comic book entitled 'Bergères Guerrières', inspired by their travels in Ireland and Scotland. As well as exhibiting her own artwork worldwide, she produced concept art for the feature film 'Song of the Sea'.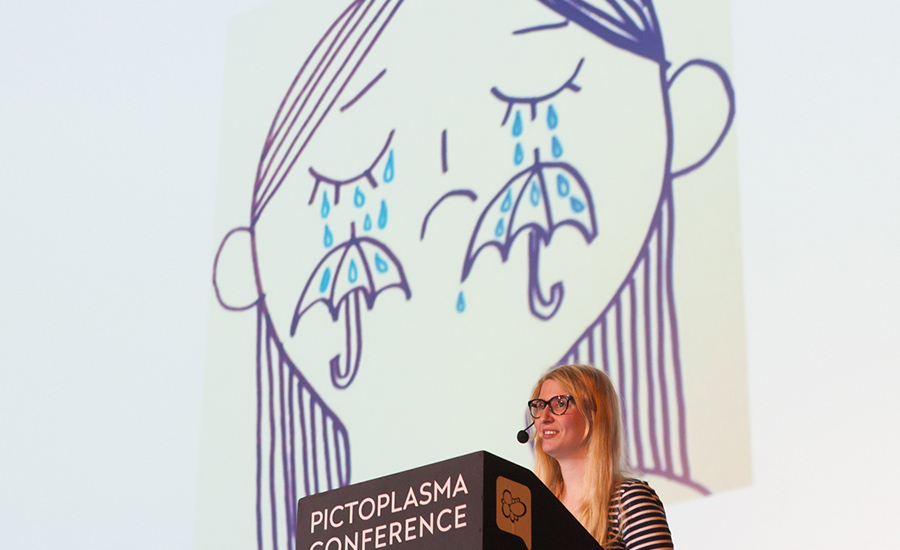 CÉCILE DORMEAU
32'10'', 720p HD mov (H.264), 766 MB
Cécile Dormeau is a French illustrator based in Germany. She worked in graphic design agencies and as a junior art director in an advertising agency for two years before starting her career as an illustrator. Using simple bold lines and bright colors, she creates illustrations and GIFs that explore body image and everyday issues faced by women. Parallel to her personal projects, she works for clients such as Zeit Campus and Der Spiegel Wissen.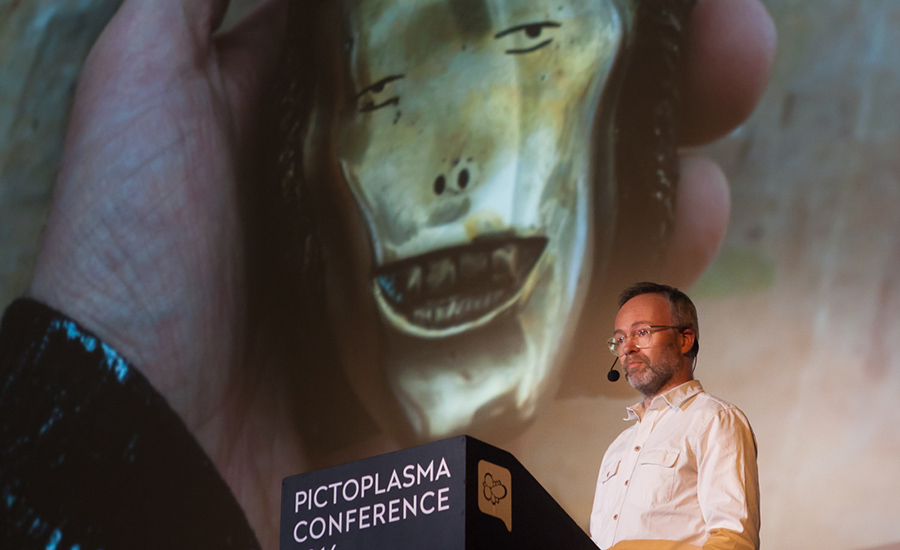 WILFRID WOOD
39'52'', 720p HD mov (H.264), 887 MB
After studying graphic design at Central St. Martins and several jobs in publishing, London based artist Wilfrid Wood moved on to the legendary satirical TV programme 'Spitting Image' as a headbuilder. Today he is known for his figurative sculptures: portraits of fictional personalities, famous people, friends, or strangers that he likes the look of – always getting as much character as possible out of the lump of clay he's using.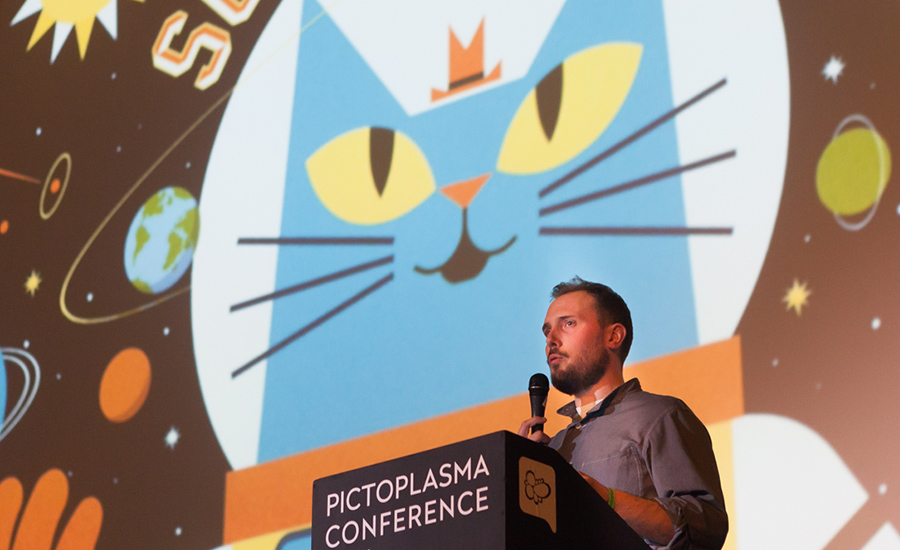 BEN NEWMAN
28'13'', 720p HD mov (H.264), 930 MB
Ben Newman's distinct aesthetic fusing bold shapes, bright colours and playful characters has been described as 'bauhaus fuzzy felt.' He currently spends most of his time collaborating on the 'Professor Astro Cat' children's books with his longtime friend and scientist, Dr Dominic Walliman, published by Flying Eye Books, an imprint of Nobrow, where he occasionally works as an art director.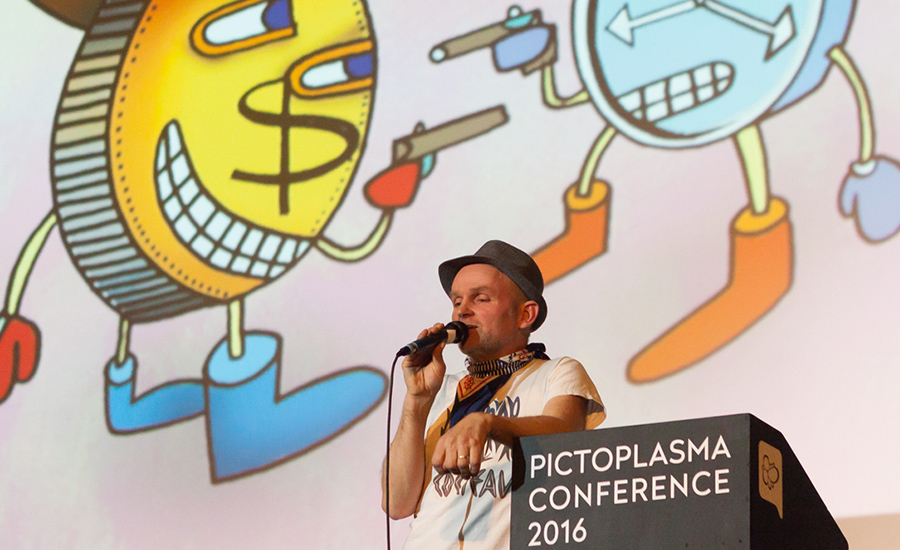 JIM AVIGNON
40'36'', 720p HD mov (H.264), 950 MB
Jim Avignon is an illustrator, painter and conceptual artist and a singular figure in the German contemporary art scene. His paintings are a mash up of cartoonish figuration, expressionist composition and bold titles. His affordably priced art has found its way onto airplane wings, watches and the Berlin Wall. He has no agent, no gallery and no works for sale online.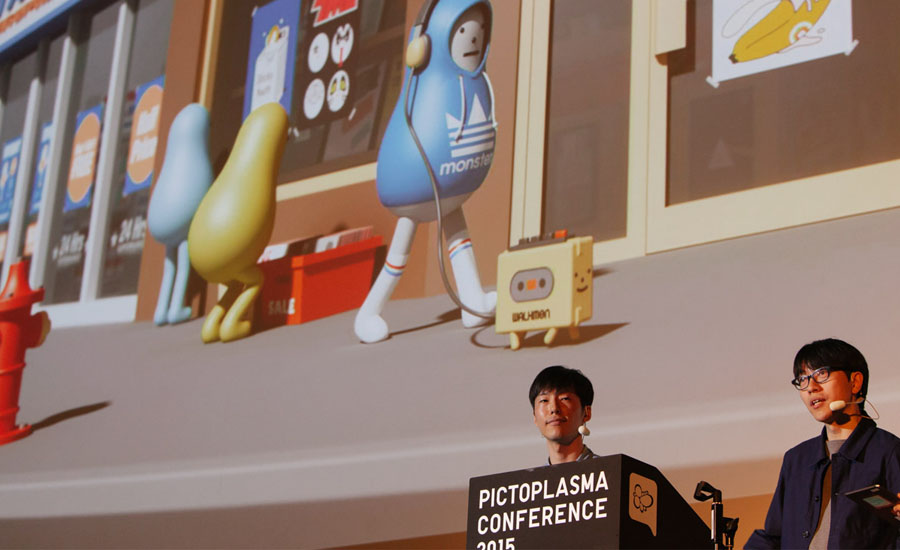 Sticky Monster Lab
29'40'', 720p HD mov (H.264), 578,1 MB
Sticky Monster Lab is a Seoul based multidisciplinary creative studio founded in 2007. Their work tells light, everyday stories set in a twisted monster world, and has attracted international attention. Through a comprehensive approach covering illustration, graphic design, animation, motion graphic and product design, they continuously expand the boundary of their creature cosmos.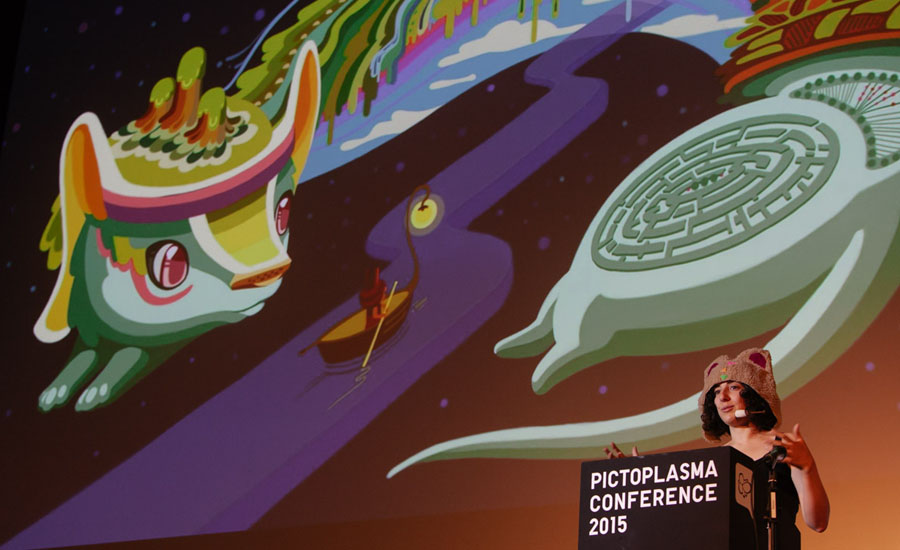 Animalitoland
30'32'', 720p HD mov (H.264), 721,1 MB
Animalitoland is the creature populated world living inside Argentinean artist Graciela Goncalves' head. While she works as a designer for animation and games in a variety of styles, in her personal work, children and fantasy creatures pop out onto paper and murals. Being in constant movement gives her energy to try new things.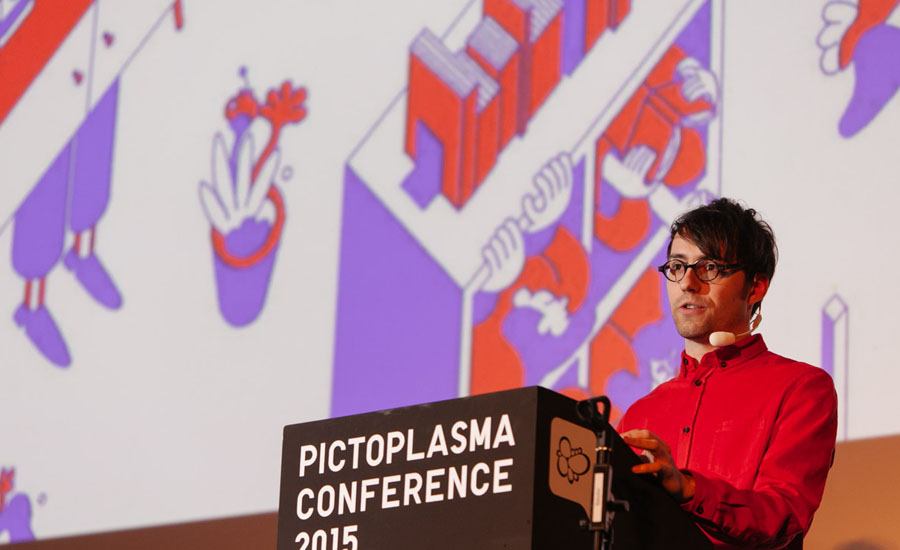 Nicolas Ménard
36'09'', 720p HD mov (H.264), 699,2 MB
Nicolas Ménard is an animation director and graphic artist whose work is at the crossroads between moving image, interactive and printmaking. Originally from Montreal, he moved to London to push his animation practice by completing an MA in Animation at The Royal College of Art. His work communicates strong ideas with bold, peculiar visuals, combining illustration and graphic design in a poetic and conceptual approach.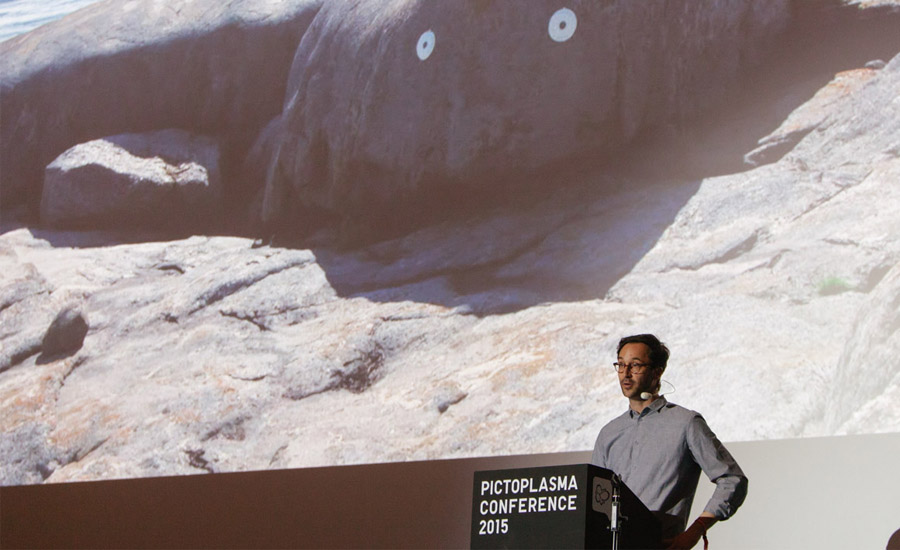 Lucas Zanotto
20'48'', 720p HD mov (H.264), 674,6 MB
Lucas Zanotto comes from a product and graphic design background. After graduating from the Istituto Europeo di Design Milan, he became interested in motion graphics, and gradually moved on to fully concentrate on working as a director. Lucas combines classic animation, analogue and digital media, while giving his work a very modern feel. (Stage camera only)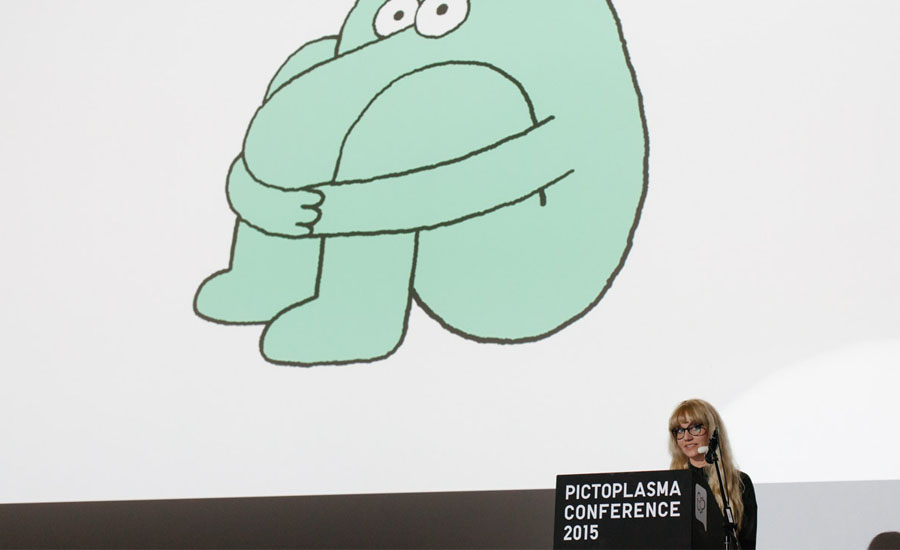 Nadine Redlich
24'55'', 720p HD mov (H.264), 458,6 MB
Whimsical watercolours and over-the-edge, multicoloured magic are the trademark of Düsseldorf-based illustrator Nadine Redlich, whose weird, blobby characters seem to have fallen out of the pages of a German folk tale and straight into a tub of kaleidoscopic paint. Nadine is also the inventor of "ambient comics", as she clearly demonstrates during her 15 minute hypnosis session. (Stage camera only)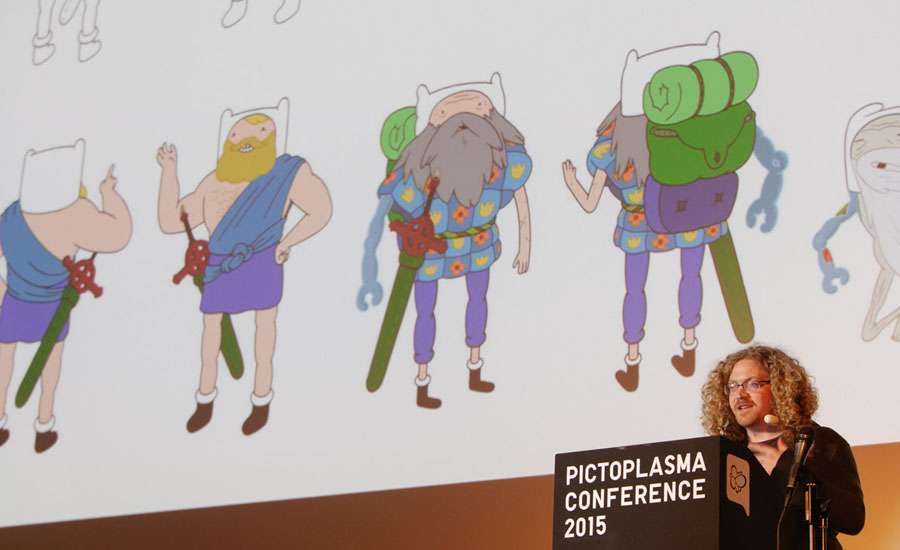 Andy Ristaino
30'01'', 720p HD mov (H.264), 597,9 MB
Andy Ristaino is an Emmy Award winning character designer and story boarder on Cartoon network's 'Adventure Time' and comic book author, including his recently kickstarted collection of dark humor shorts, 'Night of the Living Vidiots'. Inspired by nature – and especially mushrooms – he spends most of his free time endlessly sketching and searching for new shapes and textures.
Mr Kat
29'54'', 720p HD mov (H.264), 591,6 MB
A big part of the Peru based, Spanish born artist Mr Kat AKA Jaime Alvarez's inspiration comes from the fusion of pre-Columbian art and contemporary character design, focusing mainly on animals and skulls. His love for 3D took him to bring these designs to life through wood, plush, resin and fibreglass.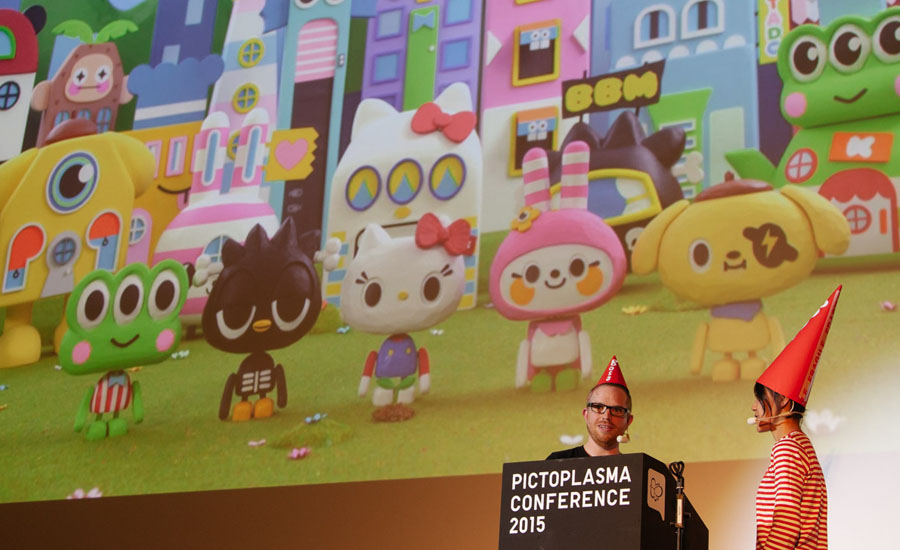 Tado
49'05'', 720p HD mov (H.264), 897,1 MB
Better known to the world as TADO, the design duo Mike and Katie based in Sheffield, UK has produced an endless list of darkly adorable characters, artwork and projects that have terrorised and delighted fans world wide for over a decade. Everything they do is produced in total collaboration – whether it be taking turns in drawing, painting, drilling, glueing, scribbling, clicking, or even presenting their work on stage!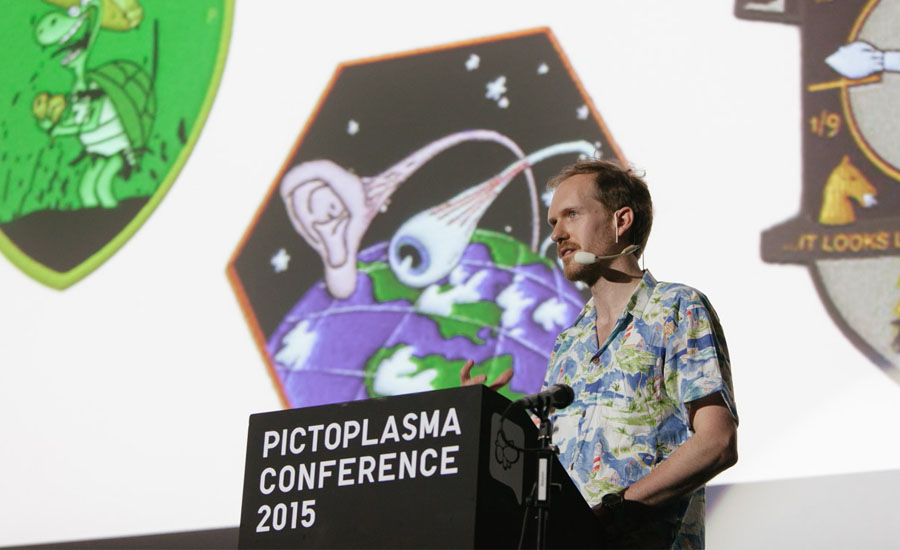 Fons Schiedon
41'00'', 720p HD mov (H.264), 846,2 MB
New York based animation director and illustrator Fons Schiedon has made a name for himself with his commercial, style-defining animation shorts and the chewing-gum-like distortion of his characters' body parts in time and space. In his talk he shares insight on the strong conceptual approach for his latest project, the motion-graphic novel adaptation of the Magical Flute. (Stage camera only)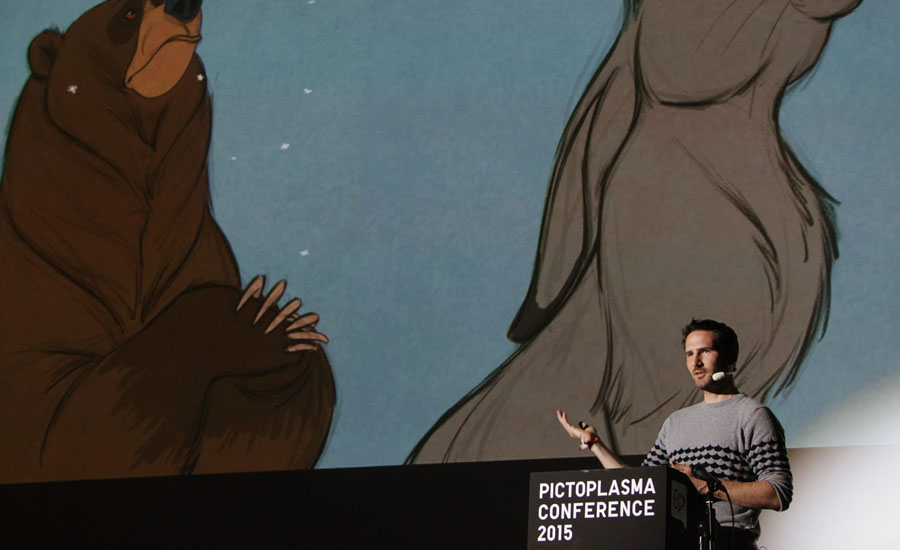 Yves Geleyn
40'25'', 720p HD mov (H.264), 779,4 MB
Yves Geleyn is an award-winning, mixed-media storyteller – for story and characters are most important to him. For each project, he applies the adequate techniques and media that serve best to tell the story – and bring across sensibility, delicacy and poetry. His references are numerous: Japan, art, nature, animals and especially birds.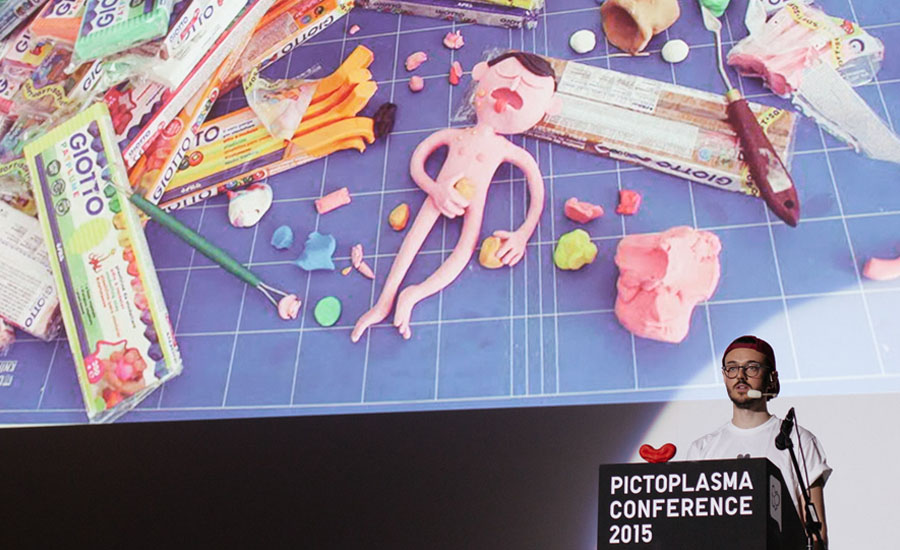 Stefano Colferai
22'36'', 720p HD mov (H.264), 460,2 MB
Stefano Colferai is a young Italian illustrator based in Milan. Armed with a good sense of humour, his medium of choice is clay. He has established his own workflow to create his recognisable imagery, by starting with the plasticine moulding as the base of the composition, before moving towards the computer for final image enhancement. (Stage camera only)
Hikari Shimoda
29'06'', 720p HD mov (H.264), 569,7 MB
Based in Nagano, Hikari Shimoda first studied illustration at the prestigious Kyoto Saga University of Art and Aoyama Juku School before she began her career as a contemporary artist in 2008. Shimoda's artwork paints a world where cuteness and horror coexist. Her portraits not only represent heroism but an adult desire to watch our children grow and to defend the world we have constructed.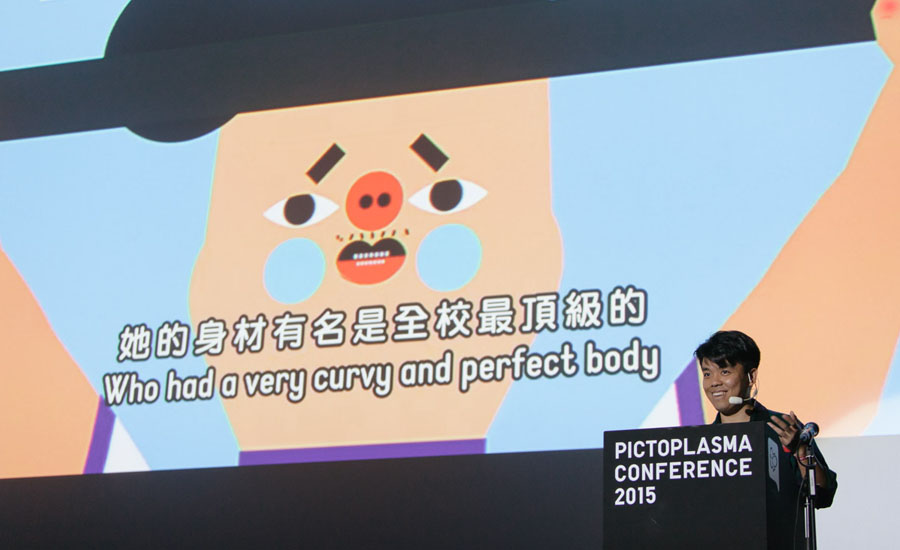 Wong Ping
37'29'', 720p HD mov (H.264), 747 MB
Wong Ping is a Cantonese animator and director based in Hong Kong, mixing topics such as teenage lust, shame and sexual suppression with a surprisingly fresh and luscious colour palette. NOWNESS writes about him: "Wong Ping gives new meaning to NSFW… his gasp-inducing imagination feeds into our child-like curiosity to toy with social and cultural taboos"… Explicit imagery! (Stage camera only)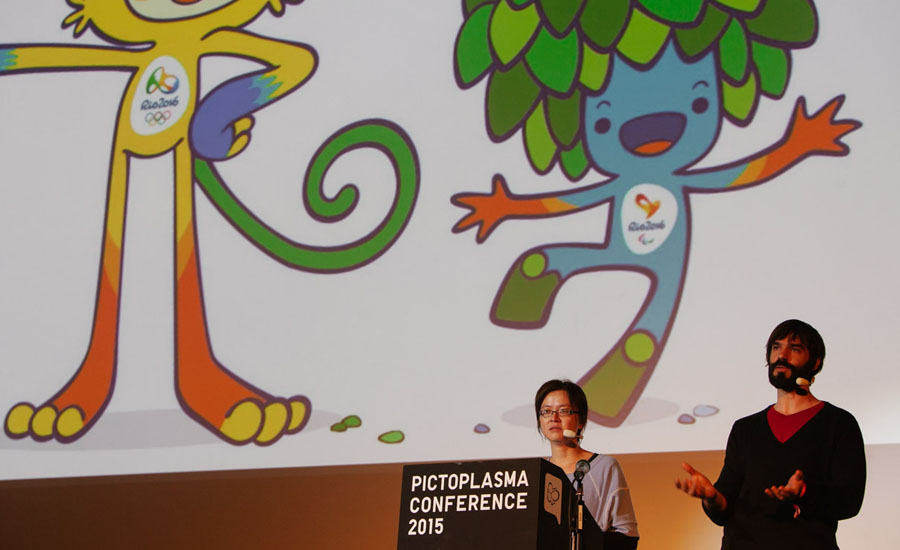 Birdo
39'22'', 720p HD mov (H.264), 752,6 MB
Luciana Eguti and Paulo Muppet founded Birdo with two computers and a fax machine back in 2005. They now share the roles of producers and directors over a team of multitalented artists that include writers, designers, and animators. Birdo has recently created the Olympic and Paralympic Mascots for Rio 2016 and are also directors of their animated products.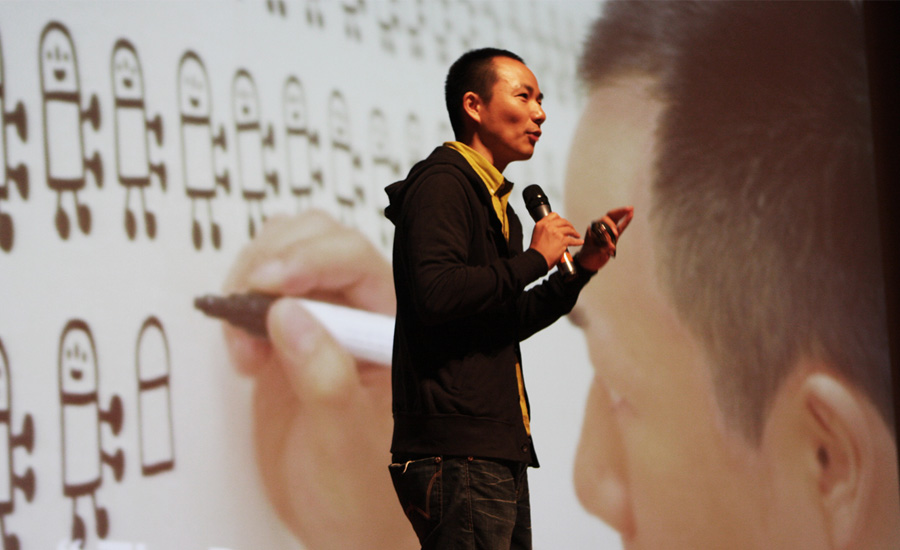 Akinori Oishi
27'10'', 720p HD mov (H.264), 523,1 MB
Akinori Oishi is a graphic artist based in Osaka. Drawing faces using no more than a few dots and dashes, he arranges his characters into vast, sprawling life systems that can take over entire buildings – or reduces them to typographic portraits. The self-declared 'drawaholic' studied fine arts at Kyoto City University of Art, and later developed skills in multimedia at IAMAS.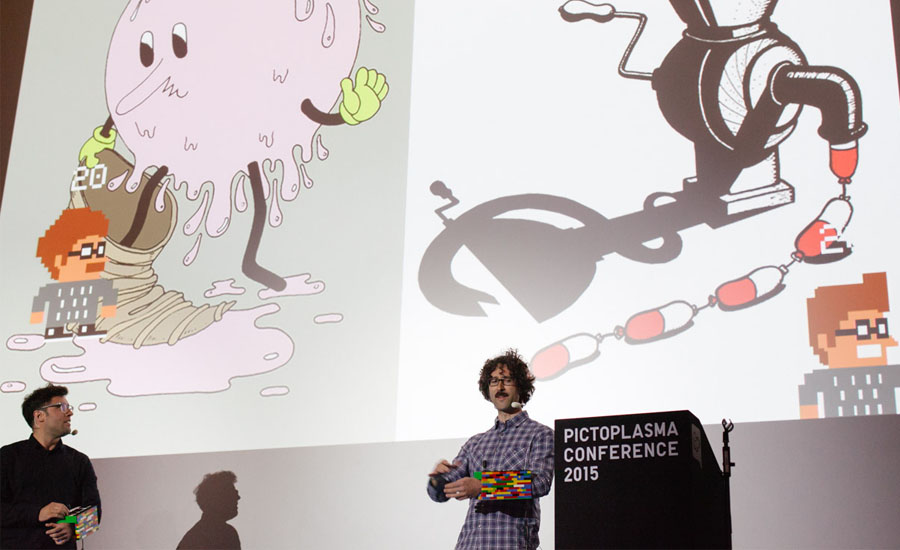 Brosmind
44'27'', 720p HD mov (H.264), 848,9 MB
Brosmind is a studio based in Barcelona founded by brothers Juan and Alejandro Mingarro in 2006. Their style is playful and optimistic, and combines colour with humour. While their commercial illustration has been awarded with the most prestigious international awards, their universe is not fully understood without their personal artistic projects… as their performative presentation proves! (Stage camera only)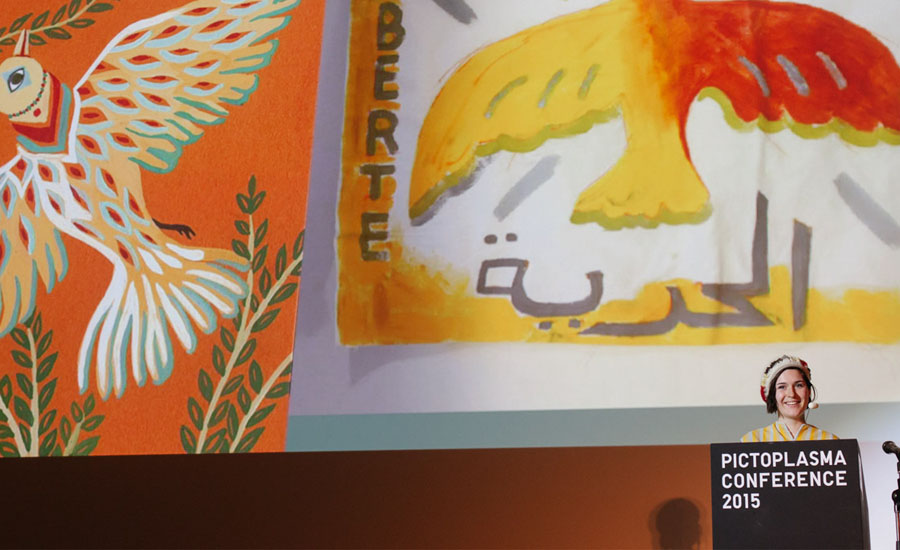 Loup Blaster
33'40'', 720p HD mov (H.264), 616,4 MB
Loup Blaster is an animation film director from Calais in Northern France. Photography, piano-playing, cooking, singing, composing and myriad other activities all come naturally to this young multi-talented artist, whose work cannot be defined as any one style. Loup takes inspiration from the world around her in a quest to constantly surprise herself.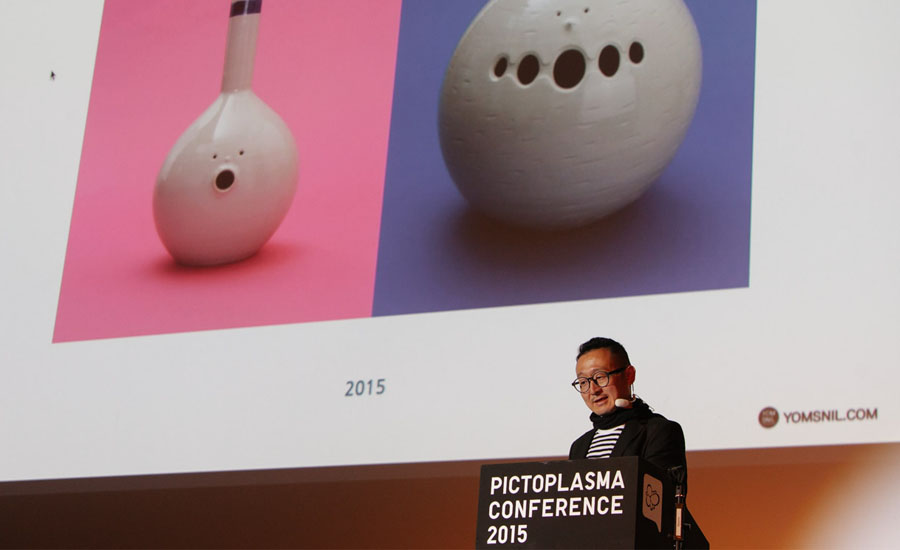 Yomsnil
36'15'', 720p HD mov (H.264), 667,7 MB
Snil Yom worked as graphic designer in Seoul and Tokyo, before focussing on his career as a fine artist. He experiments with very basic shapes and animist principles. Intrigued by the material, he started to explore porcelain as medium of his choice to transform his trademark two-dimensional character visuals into three-dimensional shapes and objects.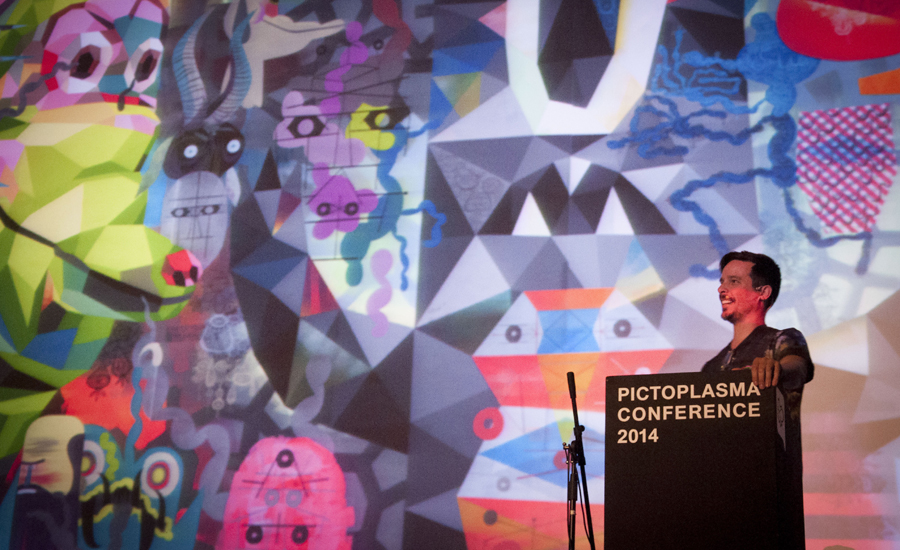 Tim Biskup
36'33", 720p HD mov (H.264), 595.9 MB
Tim Biskup was born in Santa Monica, California in 1967. His melodic paintings are sourced from a lifelong fascination with popular culture, punk rock and experimental music. He received a compelling combination of technical training from art school and years in the trenches of the animation industry (Cartoon Network, Spümco, Disney).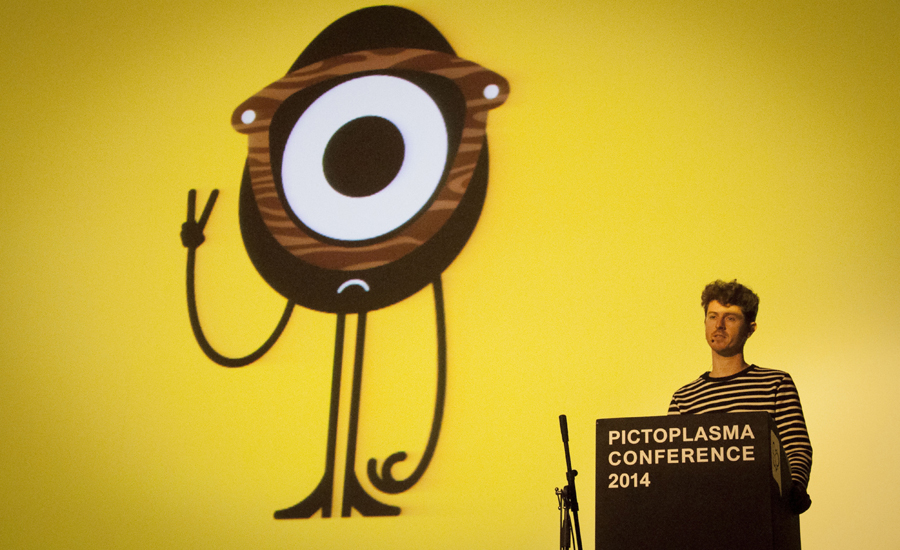 Craig Redman
25'33", 720p HD mov (H.264), 401.4 MB
As an illustrator Craig Redman works together with London-based Karl Maier to create bold work with simple messages. After moving to New York in 2007, Craig started his daily blog Darcel Disappoints, a reflection on the highs and – especially – lows of big city life. His Cyclops image / alter ego is meanwhile famous throughout the fashion and celebrity worlds.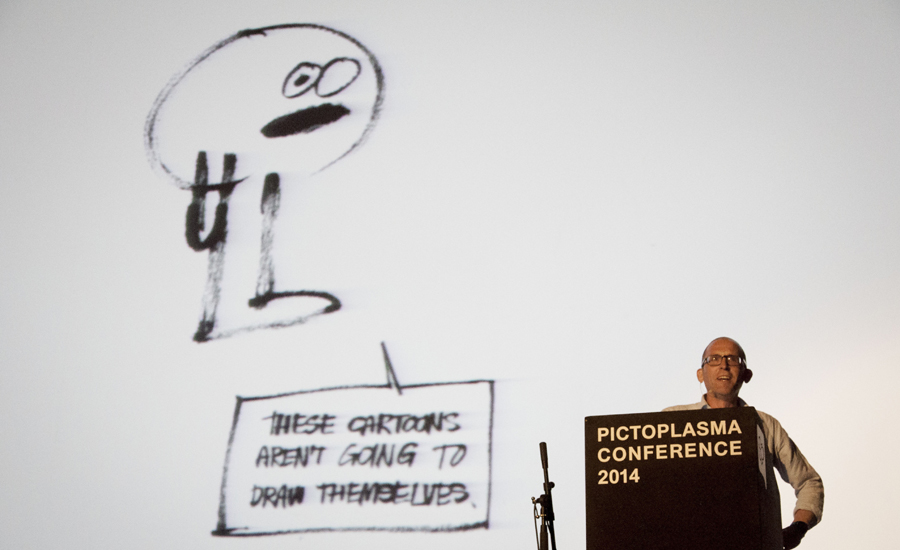 James Jarvis
37'46", 720p HD mov (H.264), 585.2 MB
Illustrator, marathon athlete, skater, and philosopher James Jarvis takes the stage and makes sense of his busy career, from creating characters for commercial advertising, to shaping the nascent world of designer toys with numerous collectible plastic figures, and recently humbly returning to the timeless pleasures of a simple pencil stroke.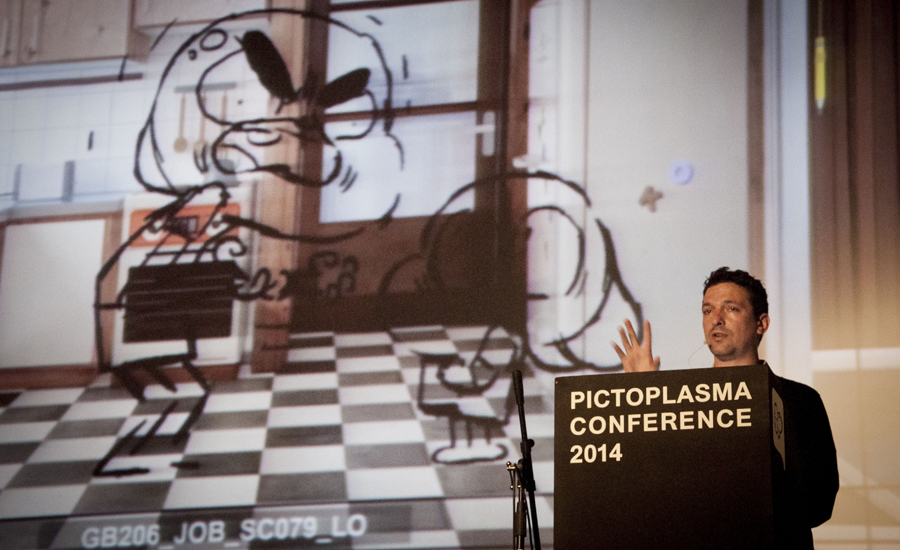 BEN BOCQUELET
36'33", 720p HD mov (H.264), 595.9 MB
French-born animator, writer, and producer Ben Bocquelet talks us through all development stages of one The Amazing World of Gumball episode.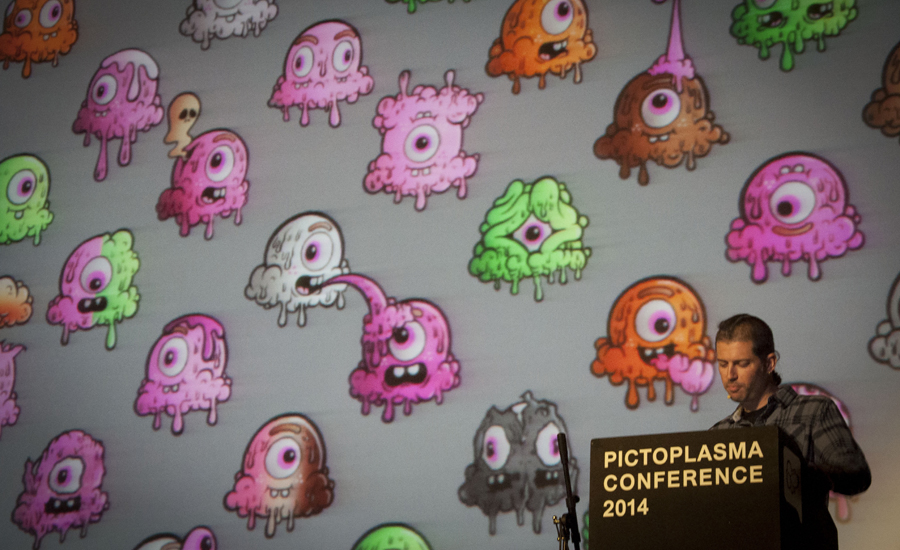 BUFF MONSTER
34'42", 720p HD mov (H.264), 666.2 MB
Ice cream lover Buff Monster explains his art dominated by happy characters living in brightly coloured bubbly landscapes.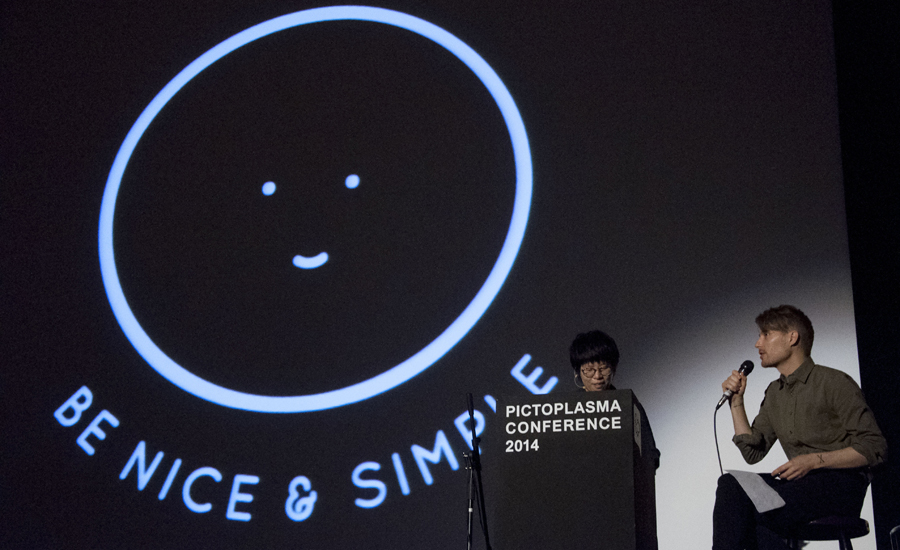 BUBI AU YEUNG
29'19", 720p HD mov (H.264), 440.0 MB
Bubi Au Yeung believes in simplicity. She has created numerous characters, such as Treeson, an iconic favourite with fans around the world.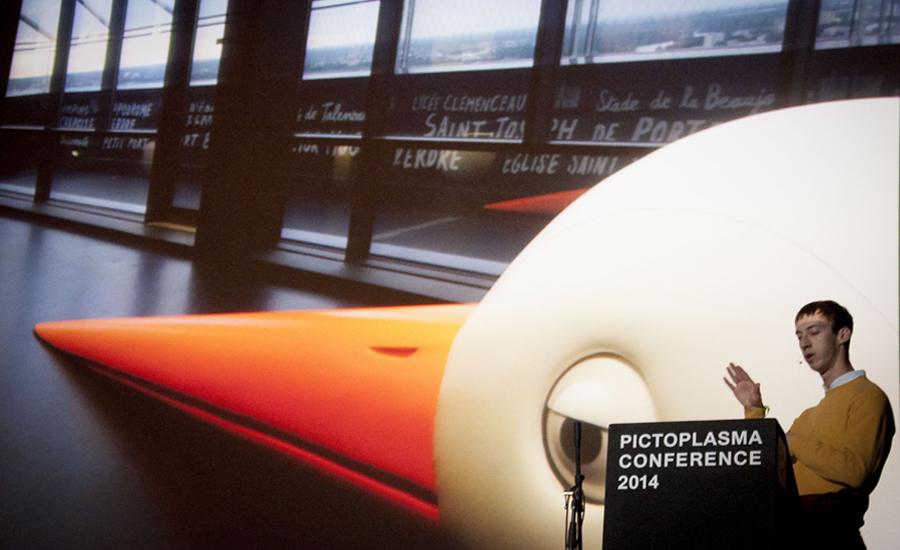 JEAN JULLIEN
28'32", 720p HD mov (H.264), 476.4 MB
French graphic designer Jean Jullien talks about his wildly eclectic body of work, ranging from illustration to photography, video, costumes, installations, books, posters, and clothing.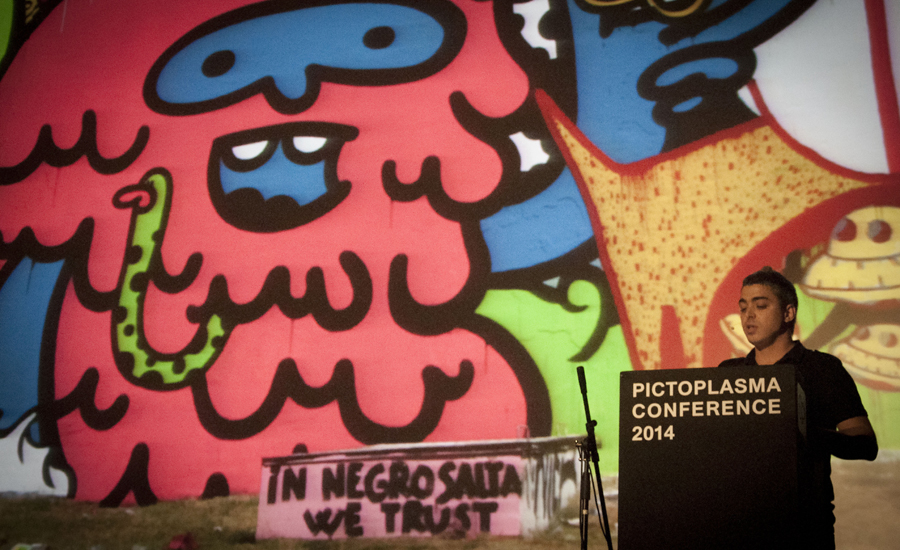 DOMA / CHU
32'09", 720p HD mov (H.264), 497.2 MB
DOMA Collective founding member CHU, talks about his personal work, characterised by curved shapes and the creation of geometric-abstract universes.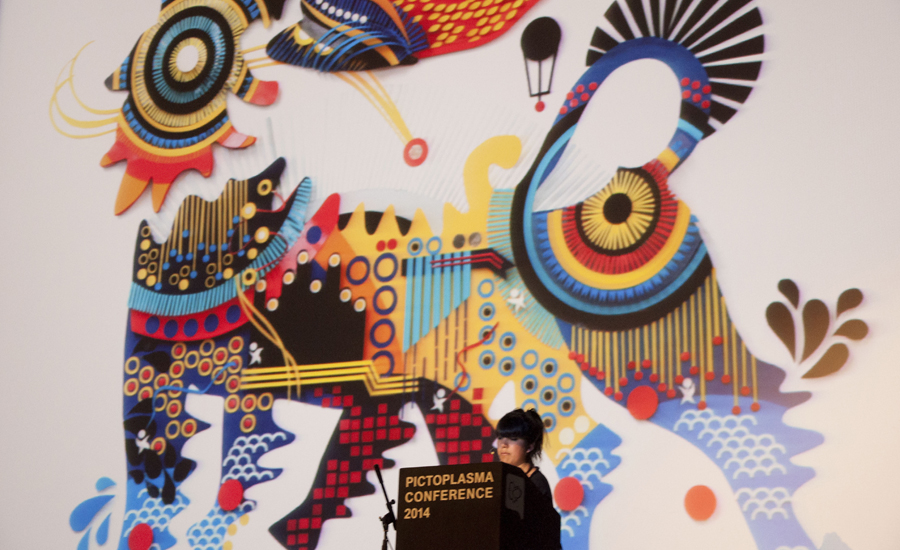 DIANA B. HERRERA
34'18", 720p HD mov (H.264), 477.4 MB
Using paper as her primary medium Diana presents notions of temporality and change in an ongoing series of vibrant handmade paper birds.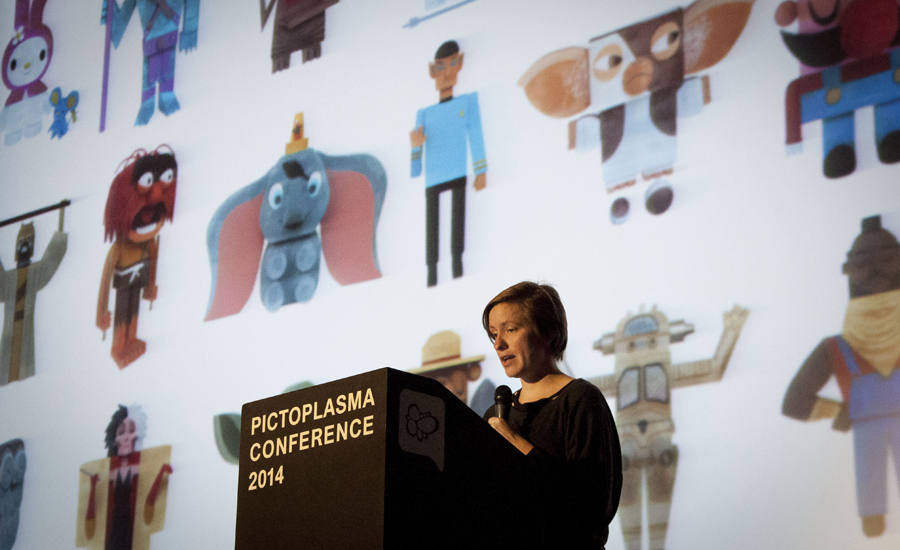 AMANDA VISELL
10'47", 720p HD mov (H.264), 172.3 MB
Amanda Visell gives a surprisingly brief talk on grewing up with a crazy love for vintage Disney-Musketeers, war era cartoons, a different time and her work.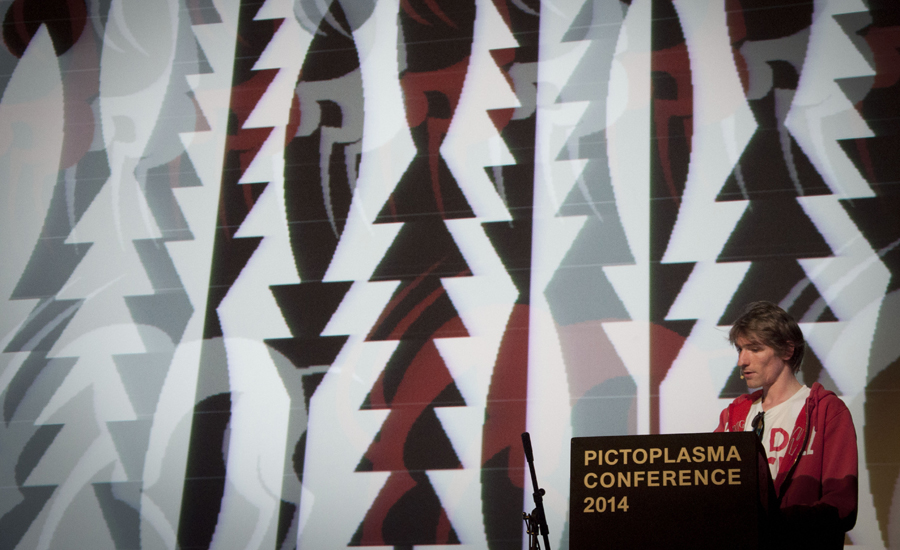 BENJAMIN VAN OOST
33'14", 720p HD mov (H.264), 544.8 MB
Benjamin Van Oost, co-founder of TOYKYO and art director/sculptor at CASE STUDYO, talks about his passion for spreading happiness by producing beautiful objects of desire.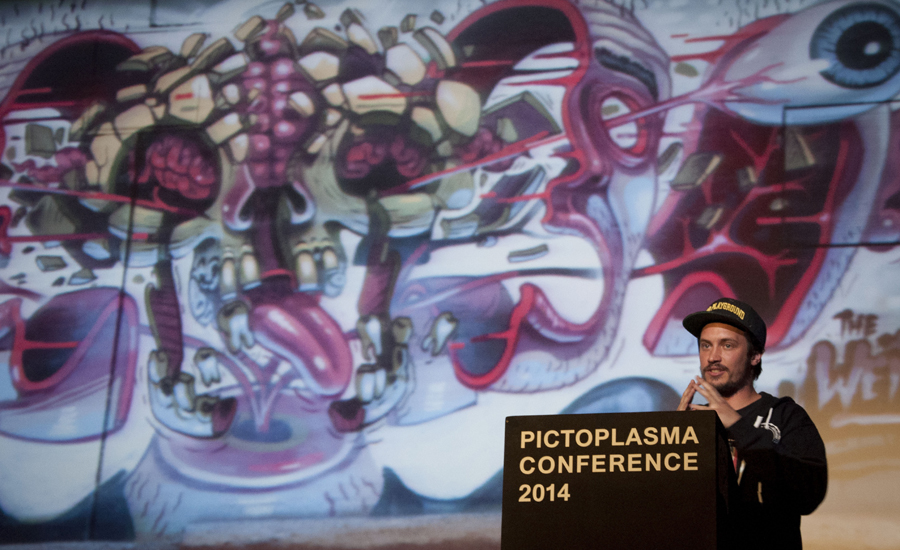 NYCHOS
36'24", 720p HD mov (H.264), 636 MB
Austrian urban artist Nychos is renowned for his huge-scale and technically outstanding murals and gallery pieces, often diven by an obsession with anatomy and dissection.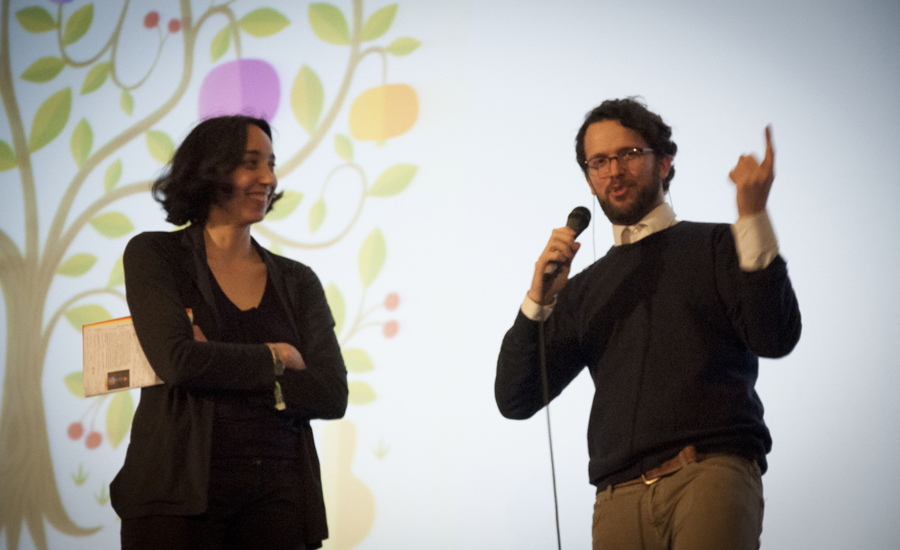 MIKEY PLEASE
34'37", 720p HD mov (H.264), 544.2 MB
Animation writer and director Mikey Please's thesis film "The Eagleman Stag" went on to win a BAFTA and was short-listed for an Academy award.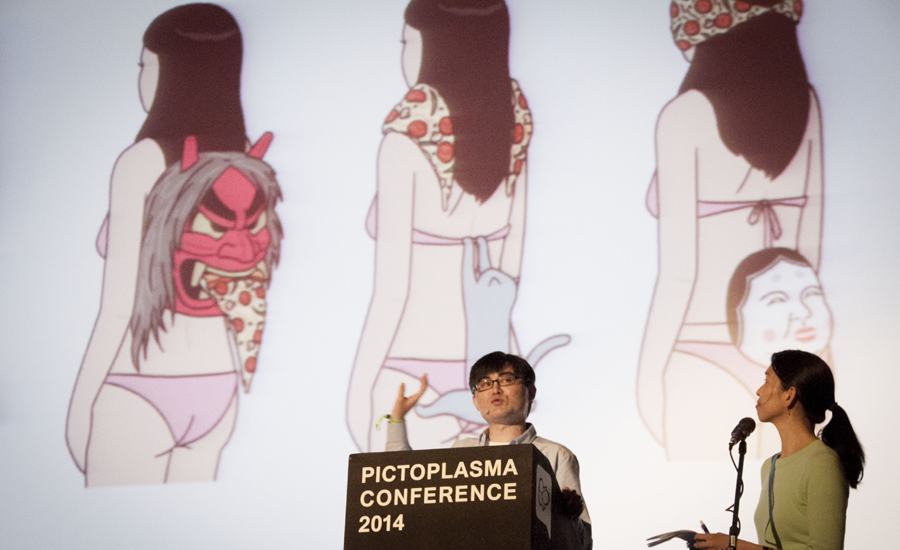 KIMIAKI YAEGASHI
27'53", 720p HD mov (H.264), 402.5 MB
Kimiaki Yaegashi aka Okimi is responsible for some of the strangest imagery you've probably ever encountered.
And Pizza.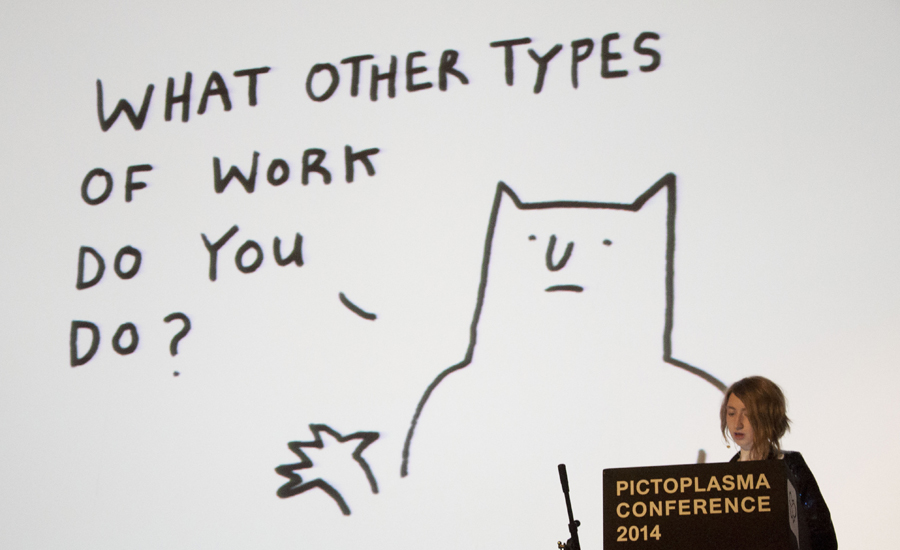 LIZZ LUNNEY
25'57", 720p HD mov (H.264), 386.1 MB
Comic book artist and comedy writer Lizz Lunney explains her drawings of surrealist animals, household objects and food, all endowed with the gift of consciousness.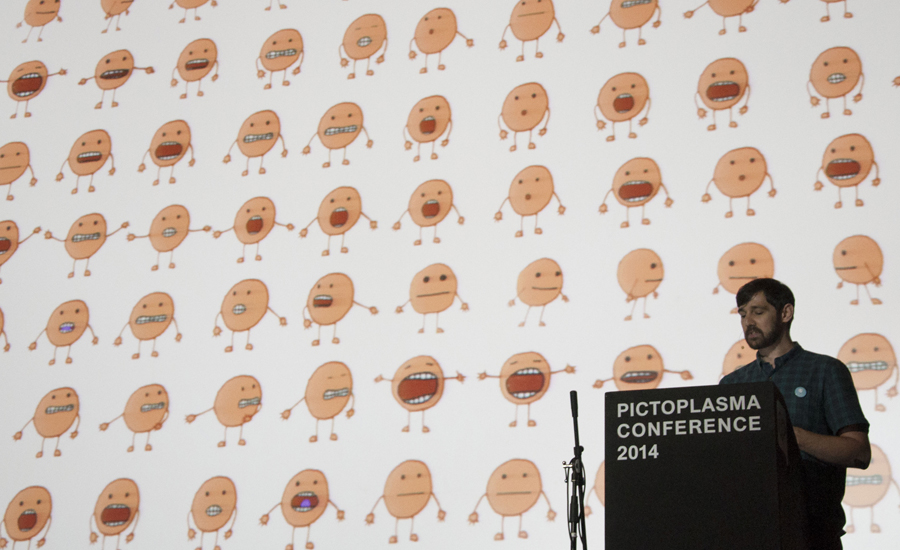 ANDY MARTIN
32'23", 720p HD mov (H.264), 632MB
London-based animator and illustrator Andy Martin talks about his diverse work, characterized by a perfect mix of humour and hilarity. And brilliant sound!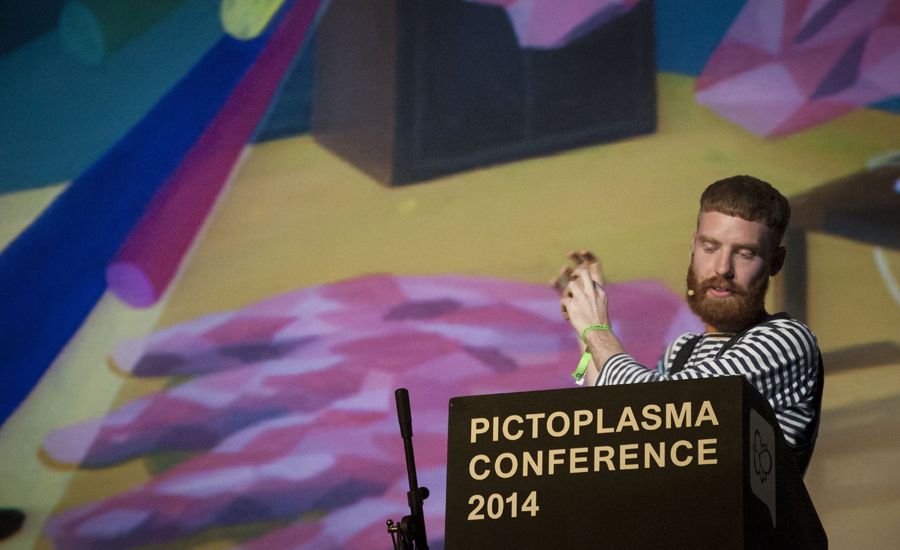 BRECHT VANDENBROUCKE
36'39", 720p HD mov (H.264), 681.14 MB
Crude style and vivid colours are the trademark of Brecht Vandenbroucke's work, which comments on modern life in all its facets with a perfect mix of surrealism and absurdist humour.