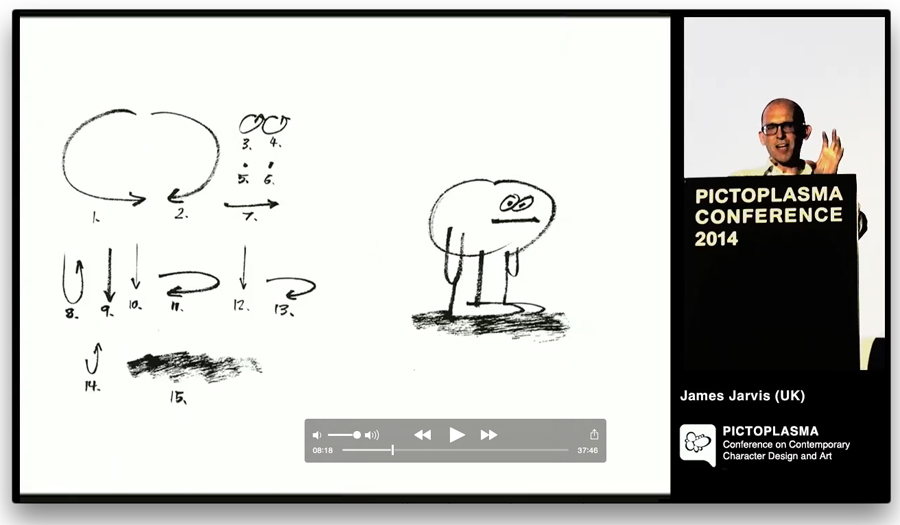 DOWNLOAD
PICTOPLASMA
CONFERENCE
TALKS
Pictoplasma Conferences are packed with inspiring talks and presentations by today's most innovative creators and talents, taking the stage to share a glimpse on their work process, motivation and personal development.
For all those unable to join the annual Pictoplasma Conferences in the flesh, those longing to re-visit the best moments, … or those simply unwilling to wait until the next edition, you can soothe the pain by downloading a HD window into some of the conference's best artist talks, served as approximately 20-40 minute 720p/1080p mov files for your convenient home education…*
*After purchase through PayPal/Sellfy a download link is automatically sent to your Email. Files are served as 720p/1080p HD mov file (H.264), featuring a small panel with video of the speaker and a large panel with slides synced to the presentation (unless otherwise labeled: stage camera only).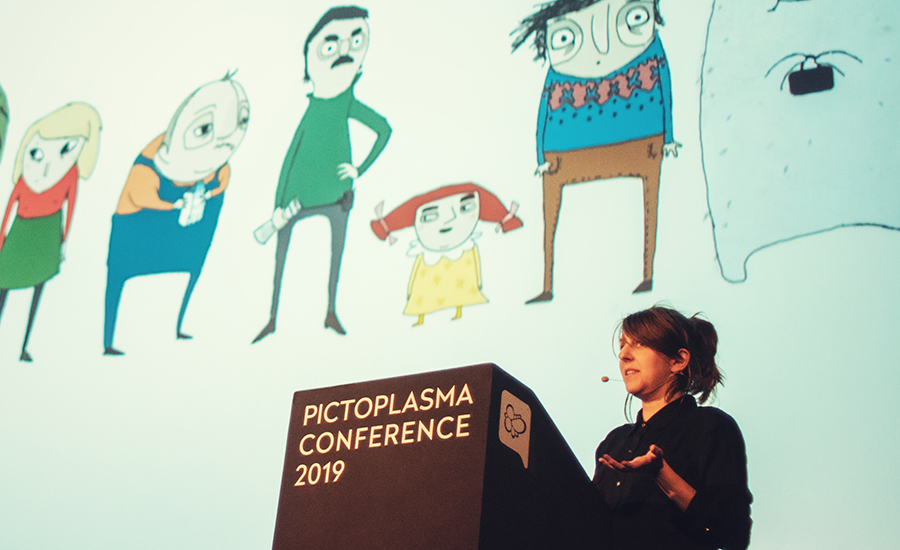 33'46'', 1080p mp4 (H.264), 256MB
Anna Mantzaris is a multi-award winning Swedish animation director based in London. Working in stop motion and felt puppets, her work is often character-driven and mixes humor and melancholy. Anna is represented by Passion Studios, where she directs various types of commercials and commissions, most recently a Christmas advert for Greenpeace.
FREE PICTOTALKS FROM OUR ARCHIVES