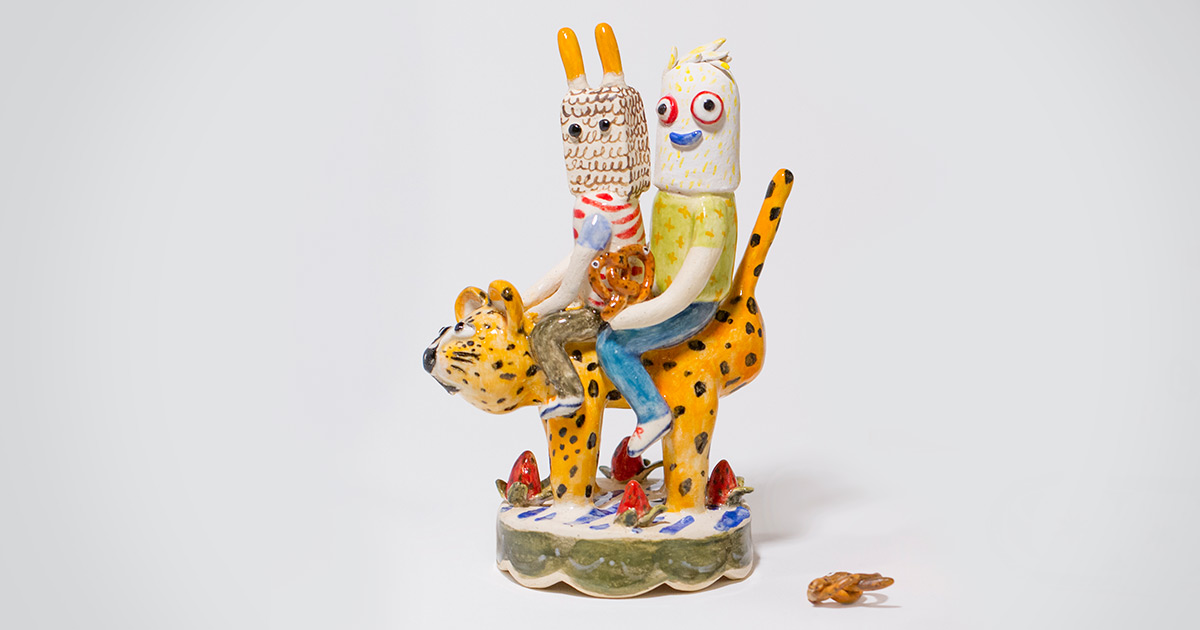 Pictoplasma
Conference
NYC 

NOVEMBER 7+8, 2018

PARSONS SCHOOL OF DESIGN
The Auditorium
This November, the Berlin-based Pictoplasma Conference returns to New York to present today's most trailblazing and trendsetting character design—and plumb the depths of the creators' thinking and working methodologies. 
ONLINE REGISTRATION IS NO LONGER AVAILABLE!
ARTIST TALKS,
LECTURES AND
PRESENTATIONS


The Pictoplasma Conference presents 10+ hand picked key lectures by the world's most influential artists and upcoming talents, cutting-edge graphic, toy and game designers and leading animation filmmakers. It is the meeting point for 500+ international attendees, offering the chance to learn from, be inspired by, and rub shoulders with some of today's most innovative and avant-garde visual creators.
Jeron Braxton is a self taught 3D animator exploring the Black American experience via surreal Playstation 2 aesthetics. His award winning films are making waves world wide and received the top animation prize at Sundance 2018. 
Taili Wu is a designer and stop-motion artist with a passion for handmade design, playful things and crunchy cookies. Having grown up in the farm land of Taiwan, she draws inspirations from animals, daily objects, and toys. Her fascination and curiosity with everyday objects compels her to tell stories through stop-motion, ceramics, and mixed mediums. 
Paul Budnitz is an American artist, designer, and entrepreneur. He is well known as the founder & CEO of Superplastic, the world's premiere creator of art toys & accessories. He is also the founder of Budnitz Bicycles, the luxury city bicycle brand, and is co-founder of social network Ello. In 2002 Budnitz created the designer toy brand Kidrobot(which he sold in 2012).
Paul is the author of several books, has founded over a dozen companies, and lectures on creativity worldwide. A dozen of Budnitz' designs are in the permanent collection of the Museum of Modern Art. He lives in Burlington, Vermont and wears size 13 sneakers.
Miranda Tacchia is a designer, illustrator, and cartoonist, working in Los Angeles in the animation industry. She has worked as a character designer and layout artist for several animation studios including Disney, Nickelodeon, Cartoon Network, and Warner Brothers. She is most known for her online comics and single Post-It note drawings accompanied by humorous, and often sexual one-liner captions. Her work has been featured in galleries in Los Angeles, San Francisco, Portland, and New York, as well as publications such as Juxtapoz and Printed Pages (UK).


Alex Norris is an award-winning webcomic creator, best known for the complicated meta-gags of 'Dorris McComics' and the parody of relatable webcomics 'Webcomic Name'. After studying English Literature, Alex aimed to sneak themes of high literature into the low art genre of webcomics. Tragedy and comedy are fused together, and repetitive formats with a catchphrase are used to explore themes of false expectations and human relationships, and to celebrate the mediocrity of art on the internet. Alex grew up in Swansea, South Wales, and now resides in East London, struggling to write a comic without an "oh no" punchline.


Félicie Haymoz took her first steps as a character designer on the animated feature Max&Co, followed by Wes Anderson's Fantastic Mr. Fox, for which she was the lead character designer and tasked with turning Hollywood A-Listers into lovable furry animals. She just finished designing the charming Japanese characters of Wes Anderson's second animation film, Isle of Dogs. In recent years she has been involved in various commercial and feature development projects, creating a wide variety of characters and concept art for stop­motion­, digital 3d­ and cut­out animation productions.


Mike Perry is an artist, animator, creative director, brand consultant, poet, and designer. His work encompasses paintings, drawings, sculptures, art installations, books, murals, all of which are made to conjure that feeling of soul-soaring you have when you stare into distant galaxies on a dark night, when you go on long journeys into the imagination, when you laugh and can't stop laughing. Key to Mike's working method is the recognition that art and objects, go through many iterations—discoveries, coverings, uncoverings—until they're finished; people do the same until they are fully revealed.


Réka Bucsi is a Hungarian independent animation filmmaker. She received her BFA and MFA at the animation department of Moholy­-Nagy University of Art and Design Budapest. Her graduation film 'Symphony No. 42' was shortlisted for the 87th Academy Awards. Her films were screened as part of the official selection at Berlinale, SXSW, Sundance, Annecy, and have won her over 60 international awards. Her French co-produced short film 'LOVE' was nominated for the European Film Awards 2017, and shortlisted for the César Award 2018. Réka recently finished her first feature length project 'Solar Walk,' a movie screened with a live jazz orchestra.
Peter Sluszka has spent a career trying to coax personality and character out of inanimate objects. With strong roots in stop motion, it's not uncommon to find him fully immersed in a project and getting his hands dirty with set design, fabrication, or animation. It also helps that he's gleaned a thing or two from his time working alongside the legendary Michel Gondry.
Having directed commercials, music videos, and animation for television series and feature films, Peter's portfolio is brimming with live action, CG and stop-motion feats. He's manipulated everything from traditional puppets to paper-craft, meat, origami, snow, yarn and (literally) tons of clay.


Sophie Koko Gate was born in Bath and came to London to study animation at the Royal College of Art. She had international success with her graduation film 'Half Wet', and since then has presented her work and given artist talks at festivals and universities around the world. From her studio in East London she directs and produces content for clients like Google, MTV, Air Bnb, Lena Dunham and Harvard University. She also writes songs and creates the animated visuals for the musical freak John Daker. Recently Sophie has made a short for Adult Swim and is finishing off her new film 'Slug Life' which will be broadcasted on the BBC in October.


Orion Tait is creative director and partner at Buck, a design-driven production company with offices in New York, Los Angeles and Sydney. Buck's directors and artists use animation, visual effects and live action to deliver work that is visceral, innovative, fun and ego-free. Buck understands itself as an integrated collective of designers, artists and storytellers, who believe in the power of collaboration—the special alchemy that only happens when working together toward a common purpose. Buck works with a broad range of clients in the advertising, broadcast, film and entertainment industries.


Big screen 
psychedelic eye-candy and storytelling genius
The Conference's film section brings animated newborns to the big screen, whisking the audience around the world in three freshly curated programmes brimming with psychedelic eye-candy and storytelling genius.
CHARACTERS IN MOTION — Part 1
NOVEMBER 7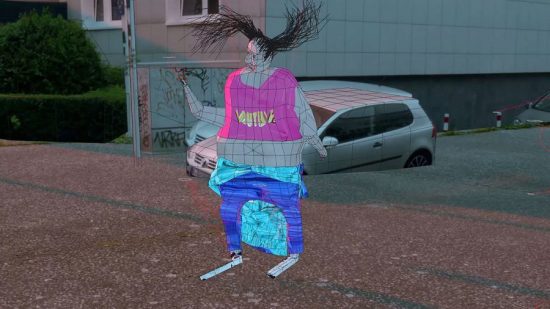 Fest   
2018 / DE / 02'55''
Nikita Diakur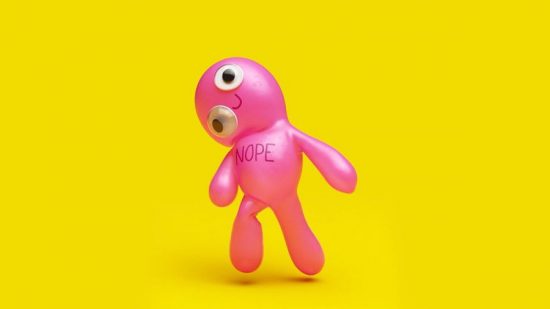 Majestic Beast / Magical Cat / Nope  
2015 / UK / 00'48''
AJ Jefferiesi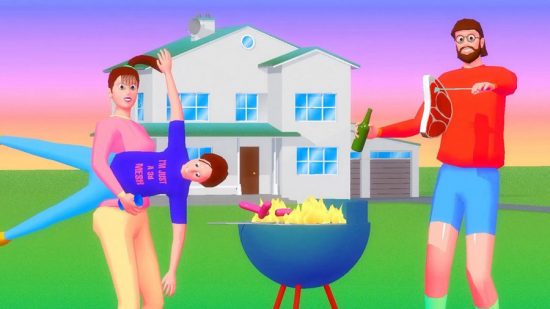 Home Makeover 
2017 / FR / 02'07''
Alexandre Louvenaz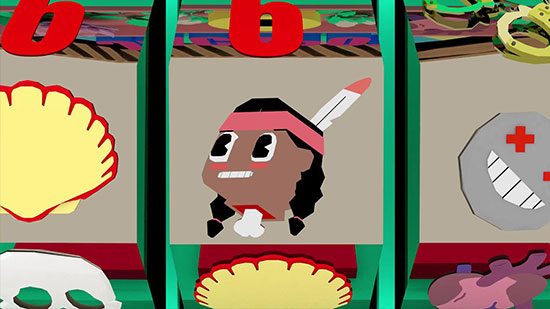 Octane
2018 / USA / 06'03''
Jeron Braxton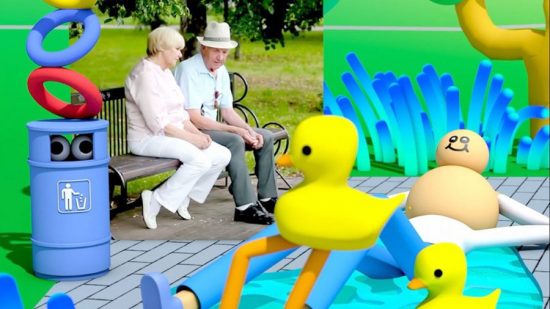 Feeding the Ducks
2017 / UK / 00'23''
Jack Sachs & Michael Marczewski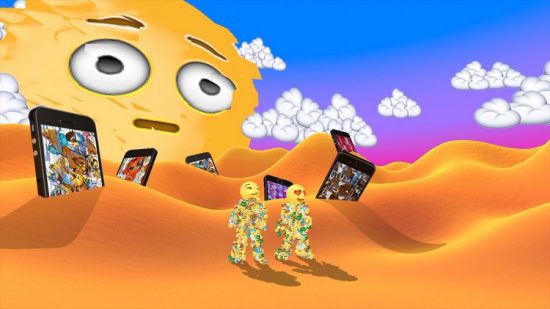 DateNite – Sex Bruise
2017 / USA / 03'44''
Conor Grebel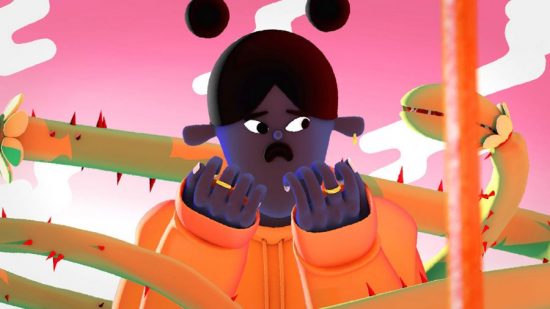 The Jungle 
2017 / UK / 01'40''
Joseph Melhuish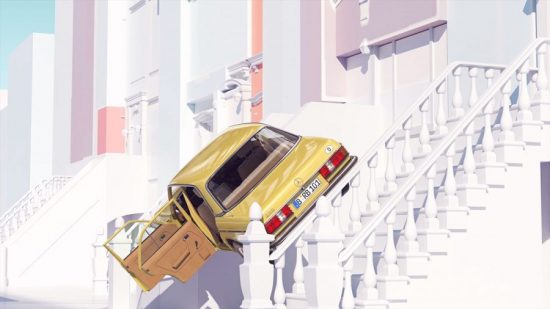 Auto Nom
2017 / DE / 02'09''
Julius Steinhauser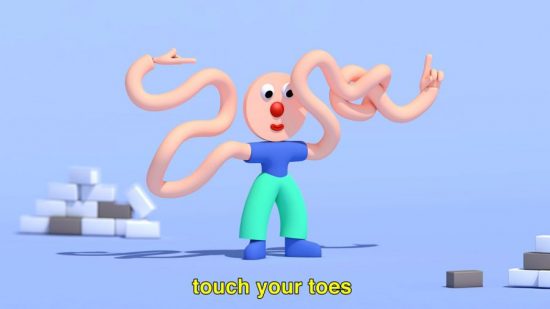 Fitness Zone
2017 / UK / 01'42''
Jack Sachs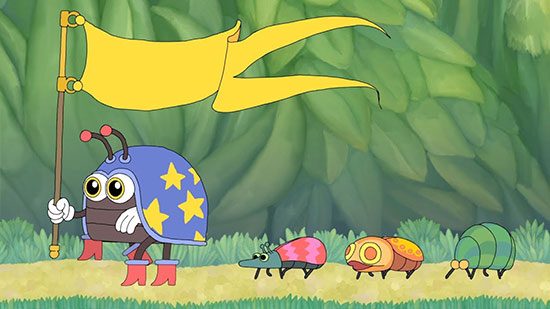 Flyin' Bamboo
2018 / AU / 02'50''
Felix Colgrave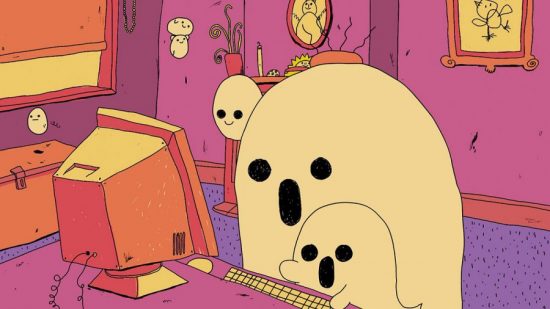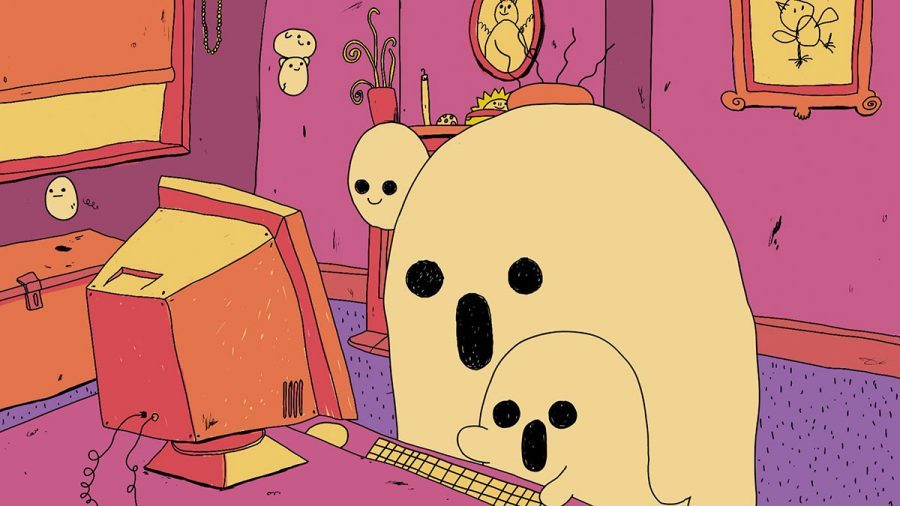 Geenie Reenie
2017 / AU / 04'10''
Andrew Onorato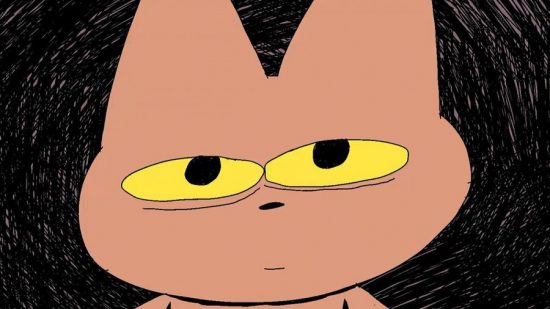 Cat City
2017 / USA / 03'00''
Victoria Vincent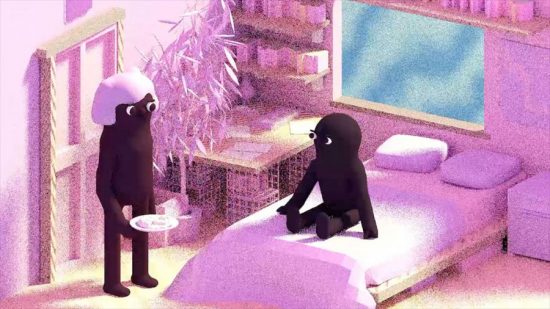 Skybaby
2018 / USA / 02'40''
Julian Glander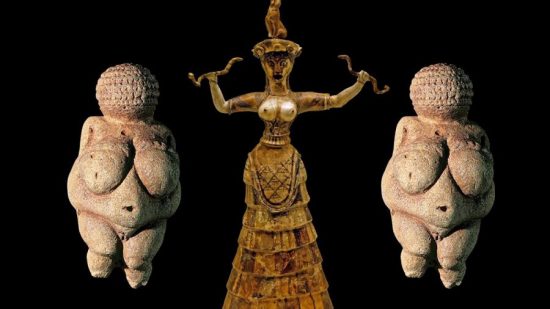 You Gotta Believe
2018 / USA / 02'52''
Nina Paley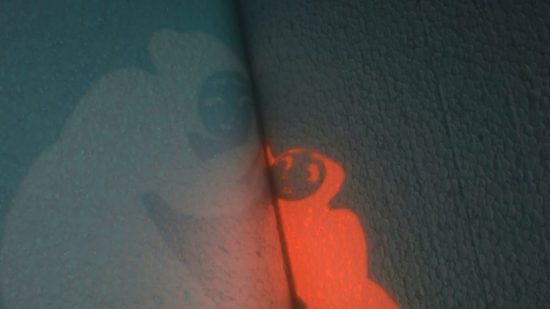 Mamoon
2017 / UK / 06'10''
Ben Steer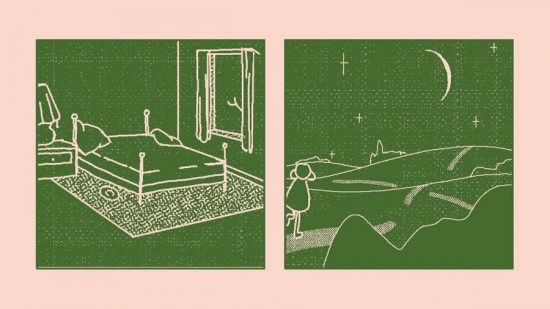 Insomnia
2017 / FR / 02'11''
Islena Neira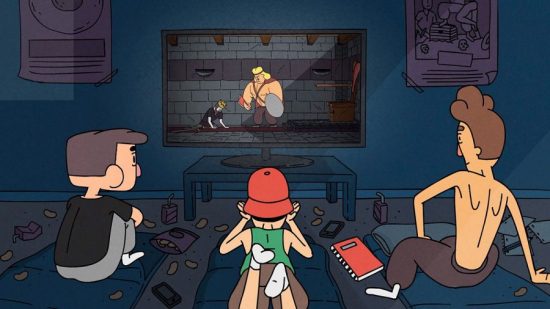 Motion Pictures
2017 / USA / 09'41''
Matthew Incontri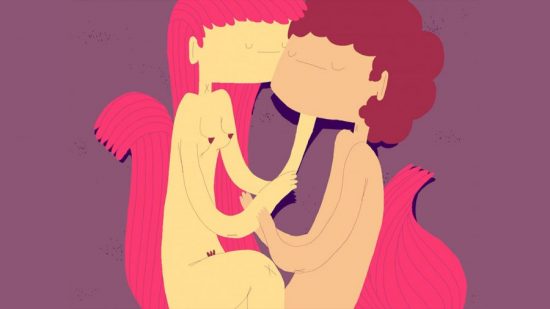 Good Night, Everybuds!
2017 / DE / 05'30''
Benedikt Hummel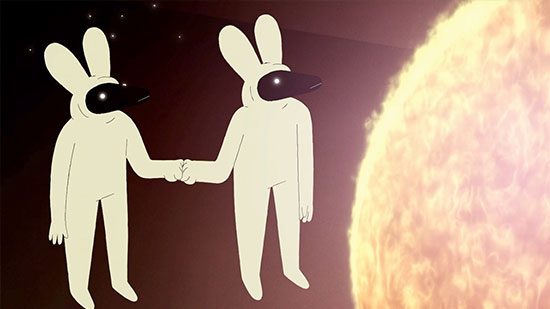 Solar Walk
2017 / DN / 21'00"
Réka Bucsi
CHARACTERS IN MOTION — Part 2
NOVEMBER 8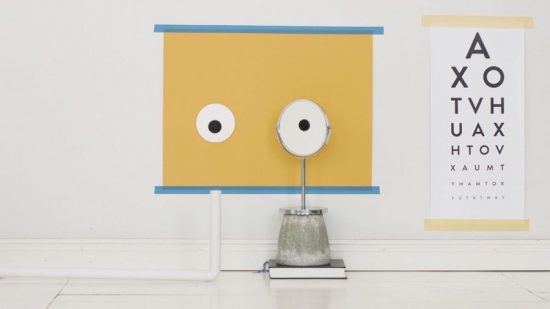 Eyes  
2018 / FI/DE / 01'25''
Lucas Zanotto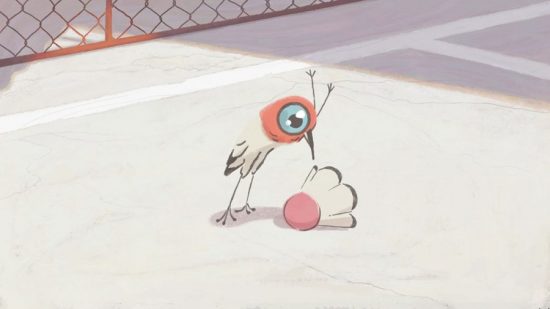 Changeover 
2014 / IR / 02'00''
Mehdi Alibeygi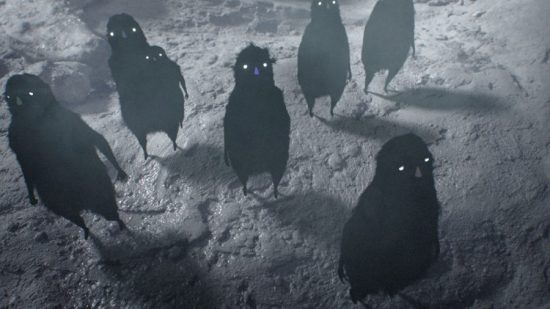 Sog
2017 / DE / 10'14'' 
Jonatan Schwenk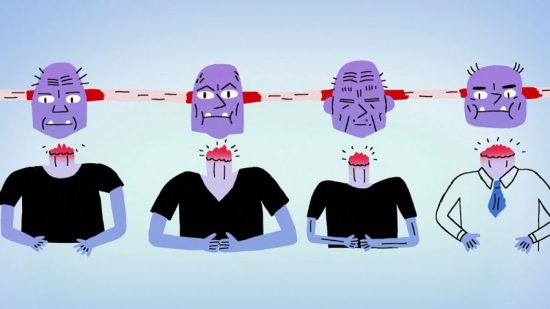 The Bald Future 
2016 / FR / 05'00''
Paul Cabon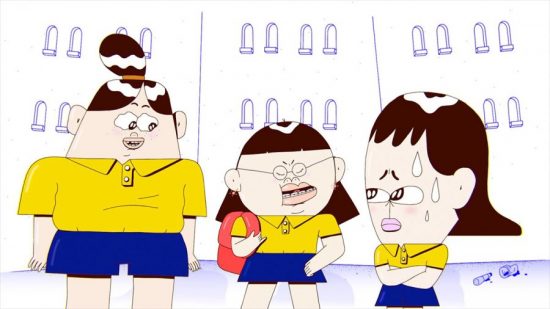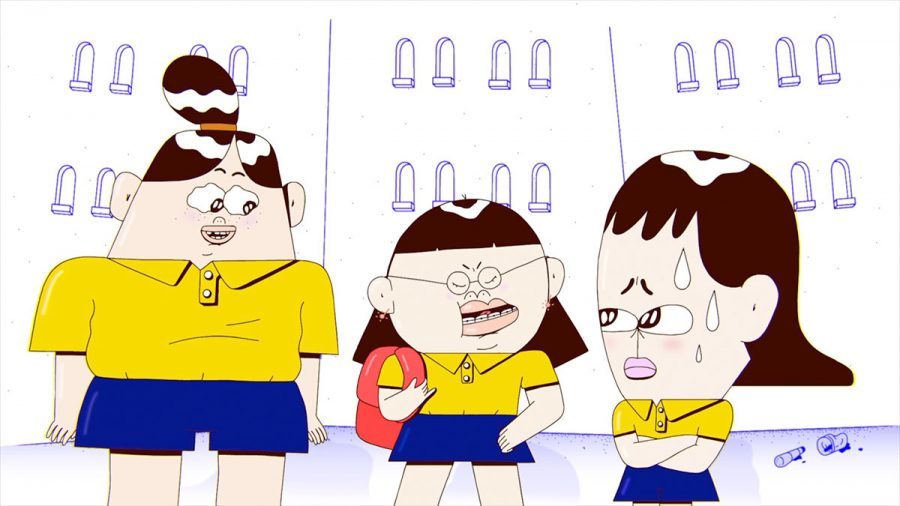 Peepin
2017 / AU / 04'38''
Haein Kim & Paul Rhodes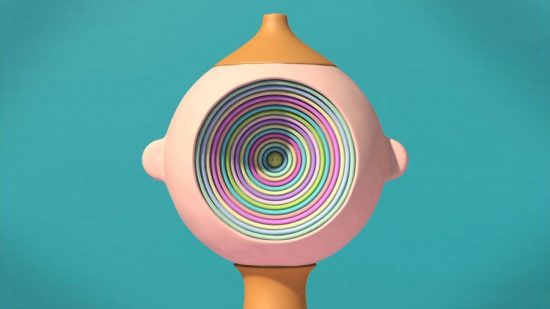 Bits
2017 / UK / 02'30'' 
Laurie Rowan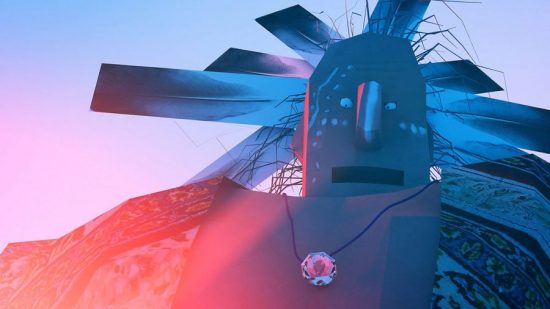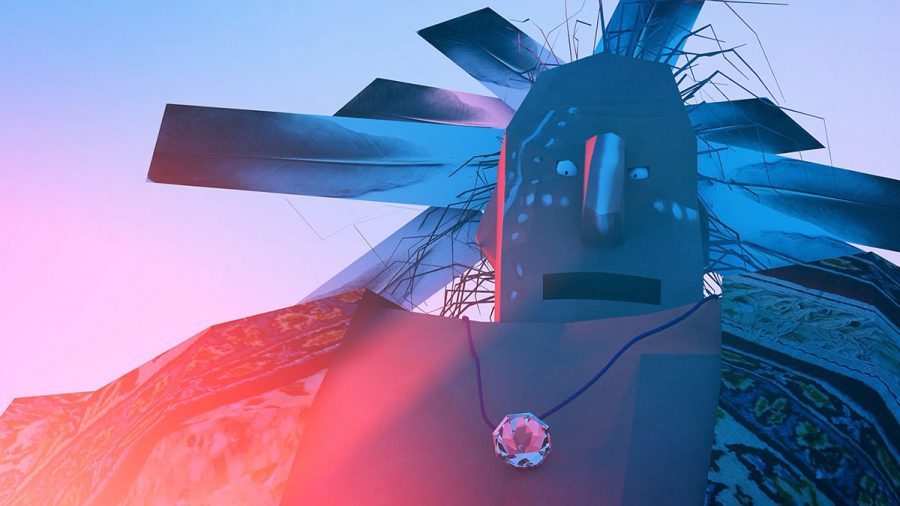 Ugly
2017 / DE / 11'54'' 
Nikita Diakur

Opal Waltz
2017 / FR / 03'54'' 
Vincent Tsui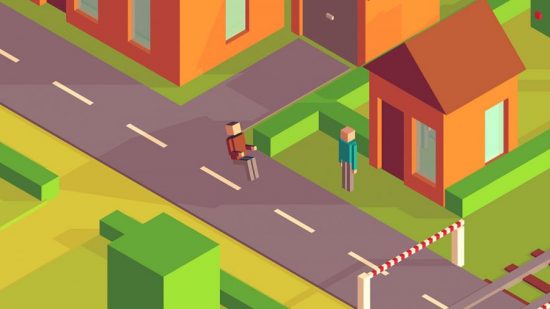 Life Without Stuff
2017 / UK / 01'14'' 
Garth Lee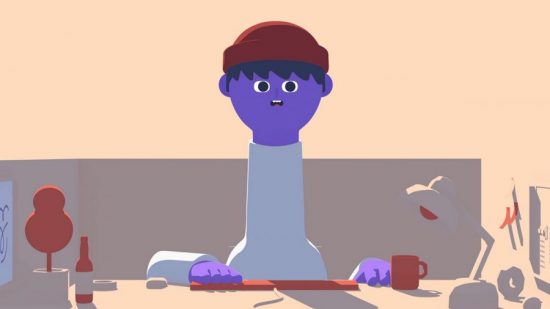 Looking For Something 
2018 / UK / 03'52''
César Pelizer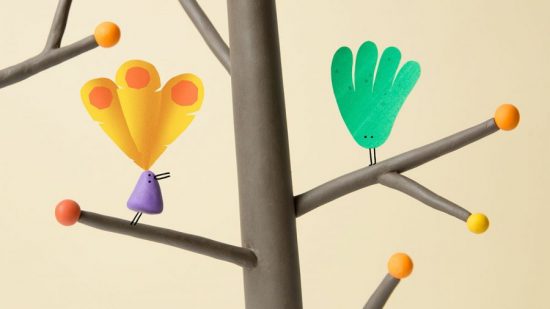 Island
2017 / DE / 02'30'' 
Max Mörtl & Robert Löbel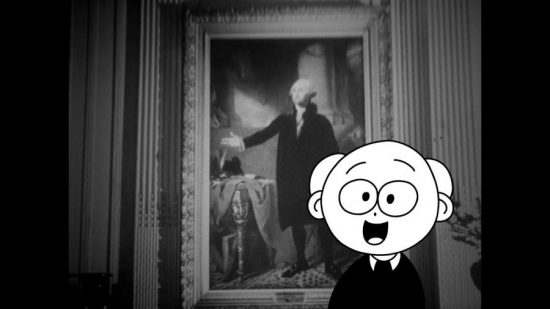 Art For Lawyers
2017 / UK / 09'00'' 
Rory Waudby-Tolley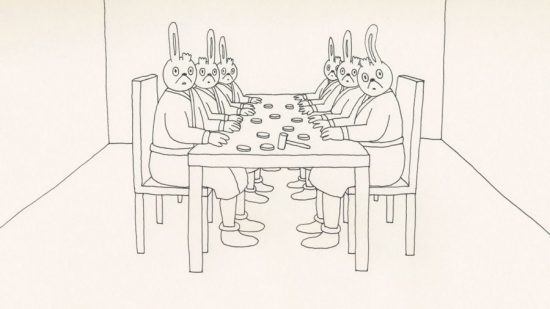 Rabbit's Blood
2017 / UK/JP / 05'00'' 
Sarina Nihei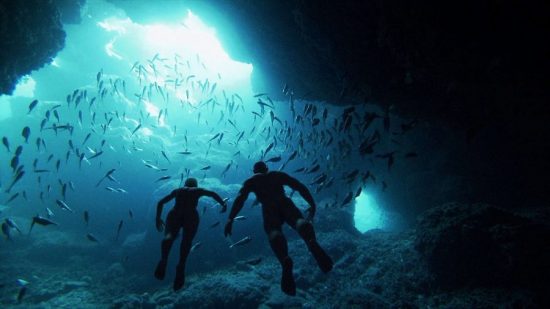 Time For Sushi
2017 / USA / 05'03'' 
David Lewandowski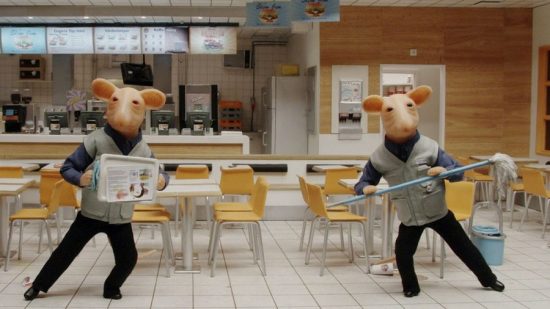 The Burden (Min börda)
2017 / SW / 14'00"
Niki Lindroth von Bahr 
NOVEMBER 7

02pm — Doors Open / Registration 
03pm — Lectures: Mike Perry, Sophie Koko Gate
05.30pm — Lectures: Jeron Braxton, Réka Bucsi
08pm — Screening: Characters in Motion 2018 (part 1)
NOVEMBER 8

11am — Doors Open / Registration 
12pm — Lectures: Paul Budnitz, Taili Wu, Peter Sluszka 
03pm — Lectures: Félicie Haymoz, Orion Tait / Buck
05.30pm — Lectures: Miranda Tacchia, Alex Norris
08pm — Screening: Characters in Motion 2018 (part 2)
HOSTED BY /
ORGANISED IN COLLABORATION WITH /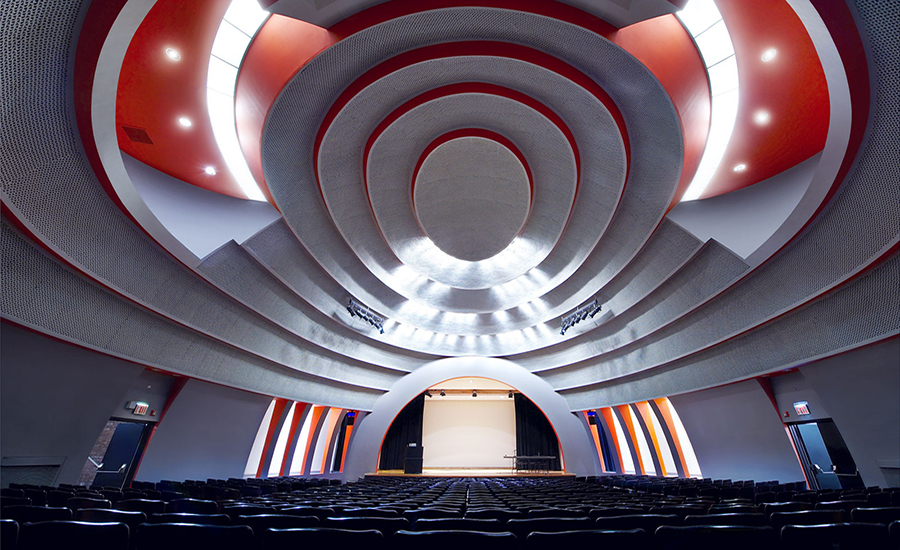 VENUE

PARSONS SCHOOL OF DESIGN
THE AUDITORIUM

Alvin Johnson/J.M. Kaplan Hall
The New School
66 West 12th Street
New York, NY 10011
Designed and built in the 1930s by legendary architect Joseph Urban, the Auditorium is an impressive 468-seat venue with a proscenium-style stage. It was named one of the world's most powerful rooms by ABC News in 2014, thanks to the incredible roster of public figures and leaders who have spoken there. 
The Auditorium is located in Alvin Johnson/J.M. Kaplan Hall at 66 West 12th Street.
A HAND FULL OF ANSWERS TO/
FREQUENTLY
ASKED
QUESTIONS
The final schedule for the Conference is subject to change, but here's a rough rundown of what to expect during the days:

NOVEMBER 7

02pm — Doors Open / Registration
03pm — Lectures: Mike Perry, Sophie Koko Gate
06pm — Lectures: Jaron Braxton, Reka Bucsi
08pm — Screening: Characters in Motion 2018 (part 1)

NOVEMBER 8

11am — Doors Open / Registration
12pm — Lectures: Paul Budnitz, Taili Wu, Peter Sluszka
03pm — Lectures: Felicie Haymoz, Orion Tait / Buck
06pm — Lectures: Miranda Tacchia, Alex Norris
08pm — Screening: Characters in Motion 2018 (part 2)

Registration includes: admission to all the conference artist lectures and animation screenings. Attendees are responsible for making their own hotel reservations and travel arrangements.

No physical tickets are sent out prior to the event. After payment, all attendees receive a personal registration code via email (sent together with the invoice to the email address used during the payment process, so keep an eye on your Spam-folder!). Attendees are asked to print out this email (especially the included registration code) and bring it to the conference venue together with their valid ID. The full passes (wearable, non-transferable wristbands) will be available directly at the conference venue.

We have set aside a limited amount of reduced tickets to offer for groups larger than 10 attendees, available if all 10+ tickets are purchased in one order.
Reduced group tickets are granted on a first come, first served basis:
Please contact us HERE for more information.

Tickets are generally not refundable once purchased. A participant, who is unable to attend the conference, can name a substitute in writing, and the ticket is transferred.
Cancellation of registration might be possible in writing before September 1, 2018, but an administrative fee of 50,- USD will have to be subtracted from the refund. There's no chance for reimbursement after September 1, 2018, and absence from the conference does not entitle to reimbursement of the admission fee – simply because all fee's by then have been spent on the production of the event.

Please carefully read the full version of our terms and conditions >>> HERE

Pictoplasma is an unique project wholeheartedly focussed on contemporary character design and art — abstract figurative entities that create a direct emotional bond with the viewer and have invaded all media over the past decade. The brainchild of Peter Thaler and Lars Denicke is renown for its style-defining book publications, immersive exhibitions, international conferences and festivals, that continuously push anthropomorphic appeal to new limits.

Since its inception in 2004, the annual Pictoplasma Berlin Festival has established itself as the main meeting point for an international audience of visual creators and producers. The event is an unconventional design conference, a forward looking animation film festival, a communal playground for collaborative creation, a surprising tour of gallery exhibitions – and is all about the fun of encountering like minded people. In 2008, Pictoplasma has established a second home in New York in collaboration with Parsons The New School for Design, while further events keep bringing the project from Mexico via Paris to Madrid and around the globe.