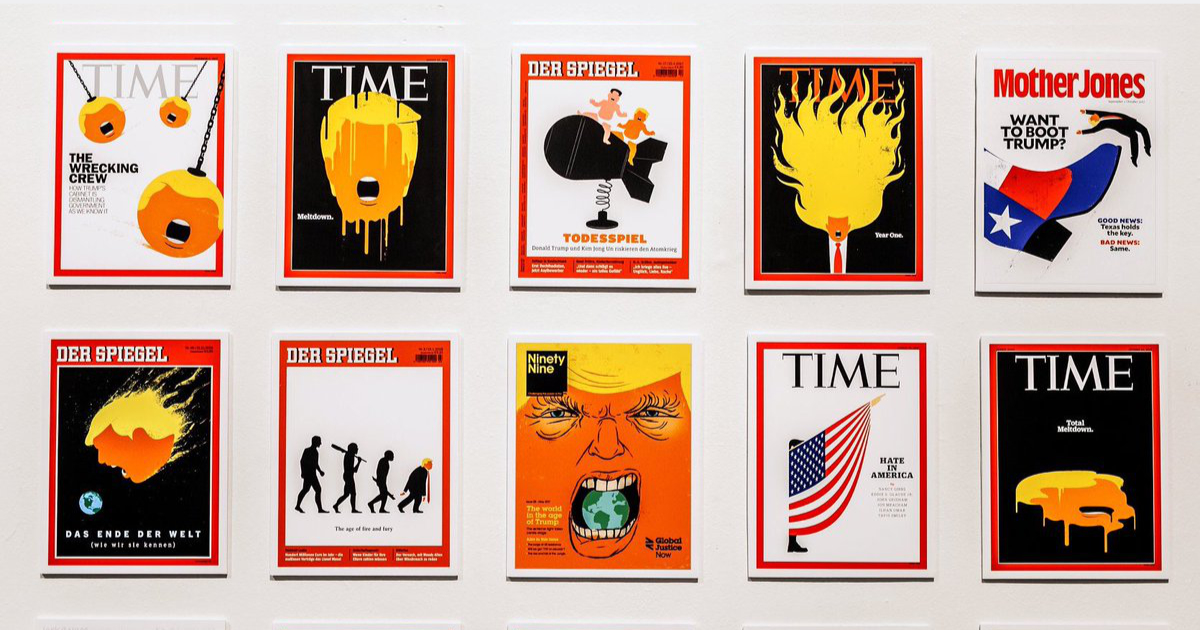 Edel Rodriguez, Magazine Covers
How Digital is Illustration?

Moderated by
Anne Quito

Speakers:
Dan Woodger
Jing Wei 
Edel Rodriguez
Martina Paukova
Lauren Malizia
The outlets for illustration have shifted and grown with the media. We are producing for the Internet and mobile apps, augmented reality and city light displays, and still, print is not dead either. At the same time, the tools to produce illustration now include software and apps for everyone, yet at a varying degree. The possibility to adapt a work, incorporate changes and export different versions is at least a benefit for a time consuming process. And last but not least, the widespread of stock images and micro stock licensing is making the picture even more complicated. How do artists find their place in this complex situation?
Our host, Anne Quito, covers design and architecture for Quartz. She is the recipient of the inaugural Steven Heller Prize for Cultural Commentary and wrote "Mag Men: Fifty Years of Making Magazines," (Columbia University Press, Dec. 2019) a book about the glory days of magazine design as told by Walter Bernard and Milton Glaser. Her guests are this year's speakers Dan Woodger and Jing Wei, who have both established a distinct style based on the strong link between the analogue and the digital. Edel Rodriguez, multifaceted editorial illustrator, is renowned for his graphic depiction of Trump, a formula that enables him to react fast with a visual commentary on any of the President's latest tweets. And Martina Paukova works preliminary directly in vector graphics and creates complex compositions for many editorials around the world. Adding an agency's perspective is Lauren Malizia, artist representative and producer at Agent Pekka Los Angeles. Lauren has a background in visual development for the animation industry, moving on to develop branded content. Her brain is split between a visual pin-board and an excel sheet, and contrary to popular belief, she believes they can both live in harmony.