PICTOPLASMA
CONFERENCE*
2018
BABYLON
ROSA-LUXEMBURGSTR. 30
10178 BERLIN – MITTE


ARTIST TALKS, LECTURES, WORKSHOPS AND
IMMERSIVE MEDIA PRESENTATIONS



At the heart of the Festival, the central Pictoplasma Conference presents 20+ key lectures by the world's most influential artists and upcoming talents, cutting-edge illustrators, authors, toy and game designers and leading animation filmmakers. It is the meeting point for 700+ international attendees, offering the chance to learn from and be inspired by some of today's most innovative and avant-garde artists.
CONFERENCE LECTURES*

CHARACTER LAB WORKSHOPS*

GET YOUR HANDS DIRTY


ACUD MACHT NEU
VETERANENSTR. 21
10119 BERLIN – MITTE



The Character Lab* accompanying the Conference engages attendees in hands-on workshops with various media, spontaneous art happenings and playful networking. 
Benefit from collaborating closely with Conference speakers and participating artists, meet new friends and build long lasting collaborations.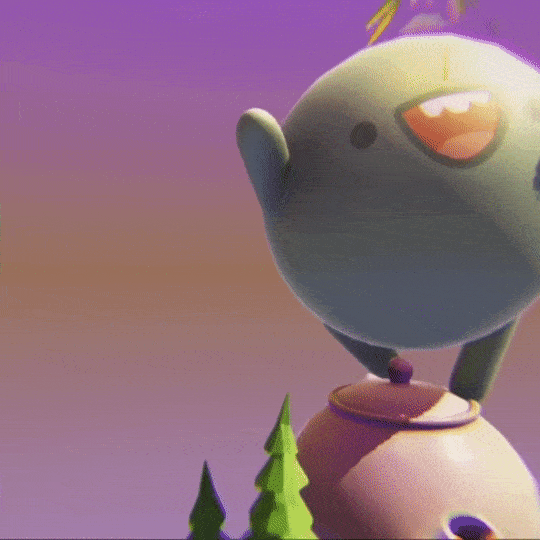 Augmented Character Playground with Tartaruga Feliz (BR)

Tartaruga Feliz awaits the conference attendees for a special  'Augmented Character Playground' workshop. Especially for Pictoplasma she has teamed up with the developers of neeeu.io to create a new App, that enables participants to transform a physical into a virtual object—that will be part of an ever-growing parallel reality full of character!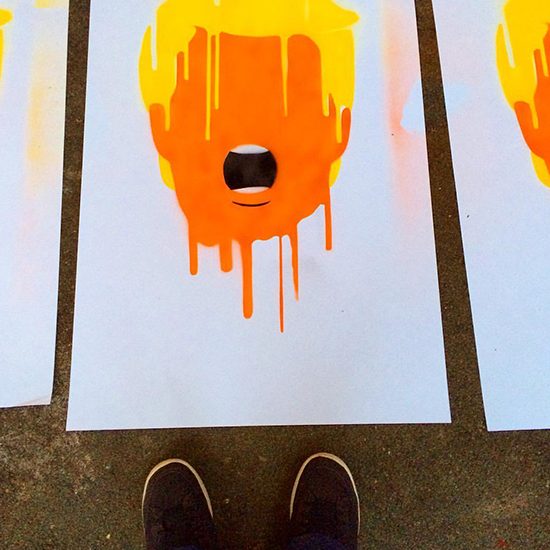 The Art of Stencil Posters with
Edel Rodriguez (USA)

Famed political activist and 'Illustrator-in-Chief,' Edel Rodriguez, renowned for his radical abstraction of Donald Trump's portrait on magazine covers from Time to Der Spiegel, invites participants to graphically boil down their own character designs to its pure essential shapes, allowing them to create a unique, bold stencil poster of their motif. Whoever wants is welcome to happily bomb the city with their art after the workshop…
IMMERSIVE MEDIA LAB*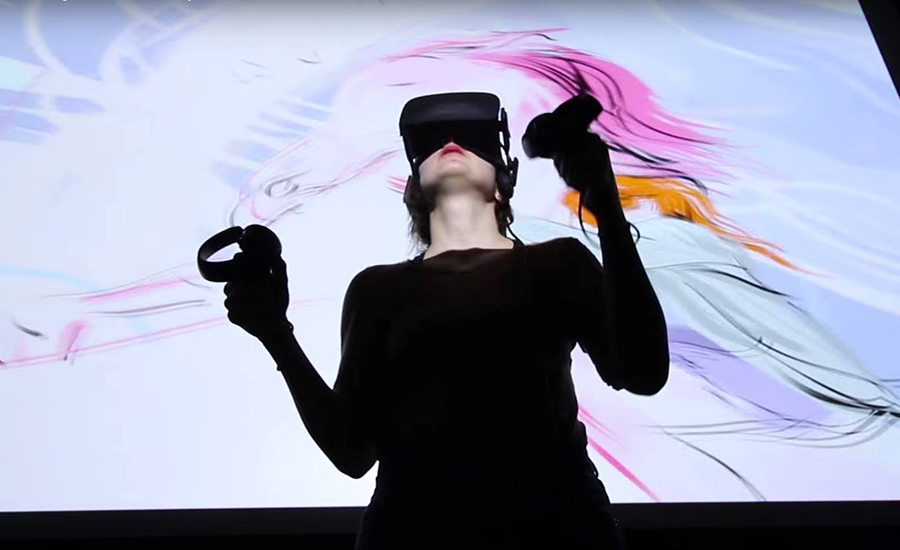 EXPLORE BRAVE NEW CHARACTER WORLDS


ACUD THEATER
VETERANENSTR. 21
10119 BERLIN – MITTE
From avatar and game design to animation and interactive experiences—characters play the key role in enabling us to enter the brave new virtual realities. A special focus on immersive media within the Pictoplasma Conference will explore how empathy can be enhanced to allow users to truly engage in VR, AR and interactive media projects.

The creators will be present to guide you through the experience.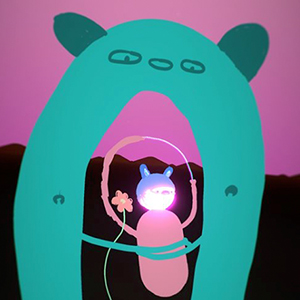 Demo with Tartaruga Feliz (BR)

Deborah 'Tartaruga Feliz' explores the intersection of learning, interaction, and play and is currently involved in a research program on Virtual Reality and Childhood at the University of Sheffield. Her VR platform 'Friends in Virtual Reality' is a virtual coloring book experience in which users are invited to add their character art as part of a growing exhibition.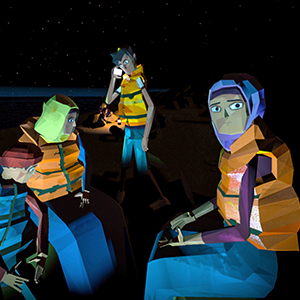 Demo with Aardman, Darren Dubicki (UK)

Aardman is a world leader in animation, best known for its stop motion work, most notably 'Wallace & Gromit' and 'Shaun the Sheep.' Director and designer Darren Dubicki directed Aardman's first fully immersive VR film 'We Wait,' which won best VR experience at the Broadcast Digital Awards. The film takes us to a beach in Turkey, where we join a family waiting to cross the sea to Greece, and share their hopes, fears and past experiences.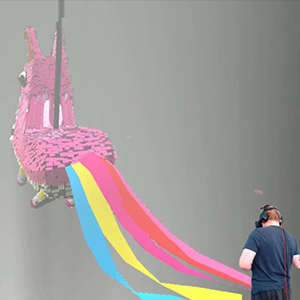 Demo with Nexus Studios, Alex Jenkins (UK)

Alex Jenkins is an award-winning creative director working for Nexus Studios. The Nexus Interactive Arts team focuses on AR and VR projects, interactive installation, film, and websites. Their 'VR Piñata' is designed to question your moral compass; while you are invited to thrash a virtual Piñata, you have to decide—will it be the chainsaw or the watermelon?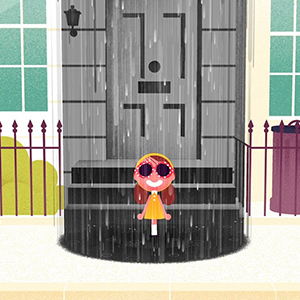 Demo with Nexus Studios, Alex Jenkins (UK)

'Rain or Shine' is a 360° mobile VR short film by Nexus Interactive Arts, following Ella, a charismatic young girl, who loves being outside, but whenever she puts on her sunglasses, all the loveliness disappears.
Demo with Julian Glander (USA)

Julian Glander is a digital artist renowned for his pastel-colored virtual worlds built of basic geometric forms. Together with Jeron Braxon, he created 'Plant Room,' in which a 360° camera moves through four virtual environments, each one increasingly saturated with technology and decreasingly populated by actual organic life.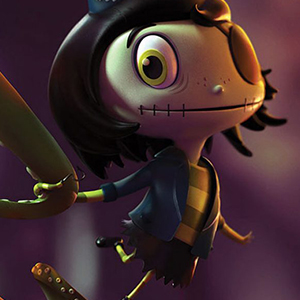 Sneak-preview by Nathan Jurevicius (AUS)

The 'Scarygirl' brand by artist Nathan Jurevicius has developed a huge following and manifested itself as graphic novels, limited edition collectable toys, animations, video games, exhibitions—and a feature movie in development, titled 'Arkie.' Nathan will present his current work in progress on the soon to be released multi-user Free-roam VR experience based on Scarygirl.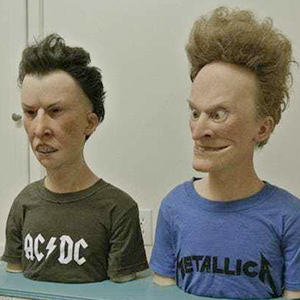 Panel Discussion hosted by Merle Leufgen (DE) & Troy Duguid (AUS) / aaartgames

With Alex Jenkins (Nexus Studios)), Isaiah Saxon (Encyclopedia Pictura), Julian Glander, Nathan Jurevicius, and Tartaruga Feliz.

Merle Leufgen and Troy Duguid are curators and artists with backgrounds in cultural studies and computer games. Together they host aaartgames, a series of events with lectures, exhibitions and performances and cutting edge collaborative projects that thoughtfully reflect on the medium.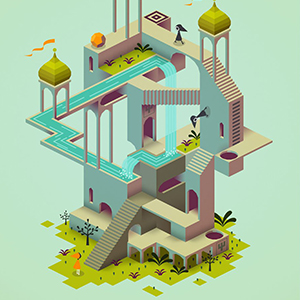 Demo with ustwo games, Danette Beatty (USA)

ustwo is a digital product and service studio. Their games division is renowned for 'Monument Valley,' a surreal exploration through fantastical architecture and impossible geometry. 3D artist Danette Beatty worked as level artist on 'Monument Valley 2' and is a strong voice for a new generation of digital artists and an ambassador for WIGJ (Women in Games).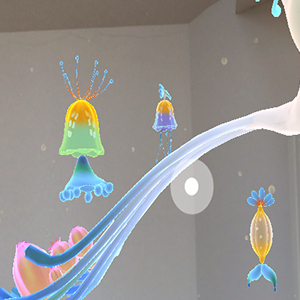 Demo with Ged Sia (LT)

Ged Sia is a Lithuanian animation director, visual artist, and founder of studio PetPunk. His work is fuelled by his fascination for the aesthetics of the plant kingdom. His app 'The Inspiration Tree' is an AR experience that enables users to contribute to an evolving, ever connected ecosystem.
ATTENDEE OPEN MIC NIGHT

OPEN MIC STAGE:
SHARE YOUR EPIC CHARACTER FAIL!
ACUD MACHT NEU
VETERANENSTR. 21
10119 BERLIN – MITTE
Hosted by our loving Academy professors Rilla Alexander and Nathan Jurevicius, this year' conference offers a dedicated open mic night for the conference crowd of international artists, illustrators, filmmakers and producers to take the stage, grab the mic (and possibly a drink), and share all those private stories of creative procrastination, bad design choices, project fuck-ups and jobs gone horribly wrong, in a high-velocity night of epic character fails.
Each participant gets 3 minutes and 1 projected image to illustrate their trauma. Our guess: Someone in the audience most likely has the remedy to cure the hurt. Maybe you end up being in possession of the missing piece for someone else to solve their puzzle, or maybe you'll find solace where you've least expected it?
CONFERENCE & FESTIVAL SCHEDULE