PICTOPLASMA
Denicke & Thaler GbR
Plantagenstrasse 31
13347 Berlin
Germany
+49 (0)30 4611 2611
conference2018 (at) pictoplasma (dot) com



Each spring, Pictoplasma transforms Berlin into the international meeting point for a diverse scene of artists and creatives, trailblazing the face of tomorrow's visual culture. The annual Festival showcases latest trends in fine and urban arts, illustration, animation film and graphic design. Creators and producers meet for an unconventional Conference, cutting edge Screenings bring the latest animation eye-candy to the big screen, and Exhibitions invite the general public to experience original works and outstanding character craftsmanship.
As the educational counterpart, each fall the Pictoplasma Academy invites a selected group of international graduate students and young professionals to kick-start their careers as character designers in close collaboration with industry leading artists, filmmakers and producers.
Additionally, Pictoplasma continues to promote character driven arts around the globe, and curates immersive Group Exhibitions at renowned museums and galleries from Madrid to Paris and Mexico, while Pictoplasma Publications enjoy world wide cult status amongst creatives, collectors and fans.
DOWNLOAD PICTOTALKS

Get inspired by some of today's most innovative talents, taking the Pictoplasma Conference stage to share a glimpse on their work process, motivation and personal development.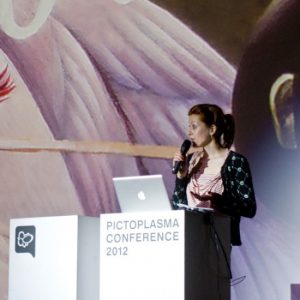 PAST SPEAKERS
 
The A-Z of Character Design! Pictoplasma has had the honor of welcoming over 200 international artists, theorists and creatives, redefining the concept of character.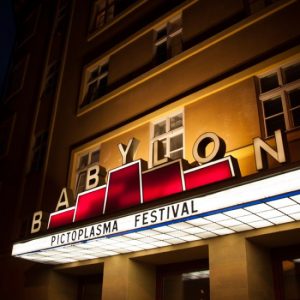 SUBMIT YOUR ANIMATION

Animation entries can be sent at any time. Should you be responsible for high-grade Characters in Motion, please don't hesitate to share them with us.