THANK YOU NYC!
SEE YOU AGAIN IN 2017
Pictoplasma
Conference
NYC 2016

CONTEMPORARY CHARACTER DESIGN AND ART
NOVEMBER 4, 2016

PARSONS SCHOOL OF DESIGN
The Auditorium
Alvin Johnson/J.M. Kaplan Hall
The New School
66 West 12th Street
New York, NY 10011
PICTOPLASMA RETURNS TO NYC with a dense program of inspiring artist talks, state of the art animation screenings and lively panel discussions to celebrate the next generation of character design and art! 

Taking place November 4  at The Auditorium of renown Parsons School of Design at The New School, the conference invites all creatives and producers, trailblazing the face of tomorrow's visual culture, to network and exchange strategies for tomorrow's figurative representation.
TICKET REGISTRATION NO LONGER AVAILABLE
Ben Bocquelet is a French-born English animator, writer, and producer, best known as the creator and main writer of The Amazing World of Gumball. After graduating from the EMCA in Angouleme, he joined the commercial animation scene in London working for Studio AKA. He developed a multifaceted range of designs influenced by illustration, video games, japanese animation, indie comics and street Art.
In 2007 Ben was hired as a development artist by Cartoon Network and went on to create his own animated series, The Amazing World Of Gumball, which has received critical acclaim for its idiosyncratic visuals, comedic strength and warm storytelling.
Jean Jullien is a French graphic artist currently living in London. He comes from Nantes and did a graphic design degree in Quimper before coming to London. He graduated from Central Saint Martins in 2008 and from the Royal College of Art in 2010. He works closely with the musician The Coward. His practice ranges from illustration to photography, video, costumes, installations, books, posters and clothing to create a coherent yet eclectic body of work.
'Former baby, future ghost'': Julian Glander is a NYC based visual artist working on comics, video games, interactive toys, short films, and illustrations.  Julian is best known for his oddball infinitely loopable animated GIFs inspired by Claymation. His Gumby-like animations have appeared in all sorts of places, including music videos, Subway commercials and Starbucks ads. His recently released video game 'Lovely Weather We're Having', designed in collaboration with programmer Eugene Burdan, is an open-ended, vibrantly coloured world, in which you play as a woman locked out of her house and left to amble through a mystifying neighbourhood.
Kirsten Lepore is an LA-based director and animator, and alumna of CalArts. Her stop-motion episode of Adventure Time won a 2016 Emmy, and her other films have taken top prizes at SXSW, Slamdance, and many other international festivals. Her client list includes Google, MTV, Cartoon Network, Facebook, Nickelodeon, Yo Gabba Gabba, Whole Foods, Toyota, Nestle, and many more. Kirsten has given presentations everywhere from Pixar to Portugal and has also been featured in Juxtapoz, Shots, and was named one of the 50 most creative people by Creativity Magazine.
Martina Paukova comes from Slovakia where she has been studying politics. Attracted to all things graphic and pictorial, she then moved on to London to study graphic design at London College of Communication. Illustration attracted her the most and became the medium of her choice. Martina creates humorous, jam-packed images in a trademark palette and Memphis-inspired patterns for an increasingly impressive list of clients, including many editorials like The Guardian, New York Times, ZEIT or Condé Nast, and brands such as Pull&Bear, Converse or Google. 
Motomichi Nakamura was born and raised in Japan. He attended Parsons School of Design in NYC where he studied Communication Design and Illustration. He lived in Quito, Ecuador for 7 years after finishing school and currently lives in Brooklyn, New York.
His work is known for the use of black, white and red and simple graphic elements. He seeks to portray the anger, the fear, and the sadness that transgress at a subconscious level through our minds during nightmares that are represented visually as creatures, seemingly soft and cute, and at times abstractions of this form.
Mr Kat is an iconic character brand created by Peru based, Spanish born artist Jaime Alvarez. His simple, warm, graphic designs are brimming with 'kawaii' cuteness, appealing to both children and adults alike. Mr Kat is the black and white cat pictured here, his closest friends are the sweet fluffy white cupcake-obsessed kitten called Vanilla and Cosmic Panda, a chilled out, mystical and gentle creature who brings good vibes wherever he travels (…in this Universe or the next.)
Jaime´s keen interest in pre-Columbian art has brought him to fusion his style with these cultures and reinterpret them in a fun way, focusing mainly on animals and skulls.
Artist and author You Jung Byun was born in Queens, New York, growing up in America, Korea and Japan. She received a BFA from Hongik University in Korea and then returned to New York to attend MFA illustration program at School of Visual Arts. Byun is best known for storytelling and images that imply unworldly mystery. Moving around a lot during her adolescence left a deep impact on her work. Strange beasts and lost children populate fanciful realms which are playful but with a somber undercurrent of metamorphosis. Byun has received many awards and recognition for her work.
Clients include; Penguin Random House, Nobrow Press, Enchanted Lion Books, Fisher Price, Verizon Wireless, Brooklyn Public Library, Macmillan(UK), Disney, PLANSPONSOR Magazine, National Public Radio, Roger la Borde, Rodale, JWT, Gestalten, SCBWI and more.
ANIMATION SCREENINGS

The big screen
brimming with
psychedelic eye-candy
and storytelling genius
The Conference's film section brings animated newborns to the big screen, whisking the viewer around the world in a freshly curated programme brimming with psychedelic eye-candy and storytelling genius.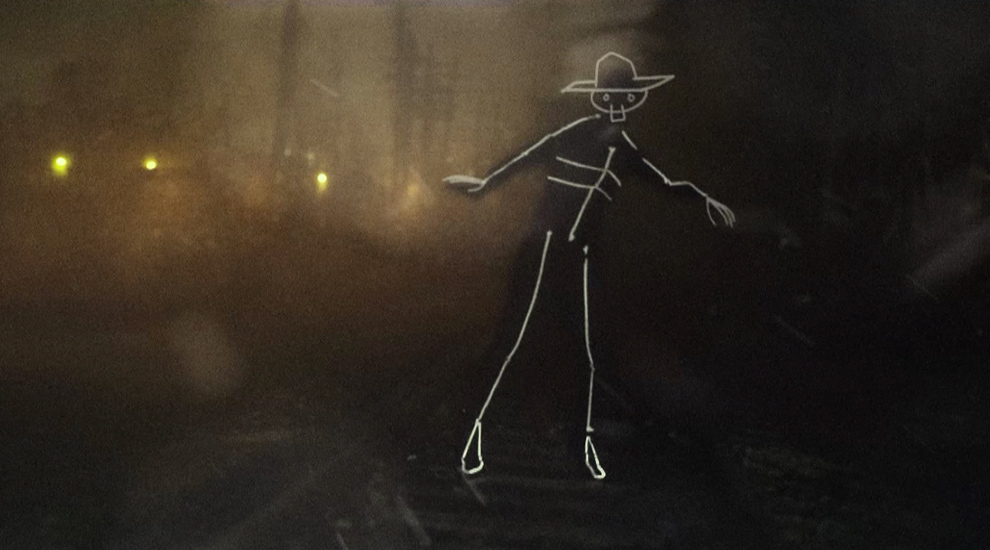 Jamie Brown – Be So Glad
2016 / USA / 03'47''
Fons Schiedon

Slow Wave
2016 / USA / 03'32''
Andy Kennedy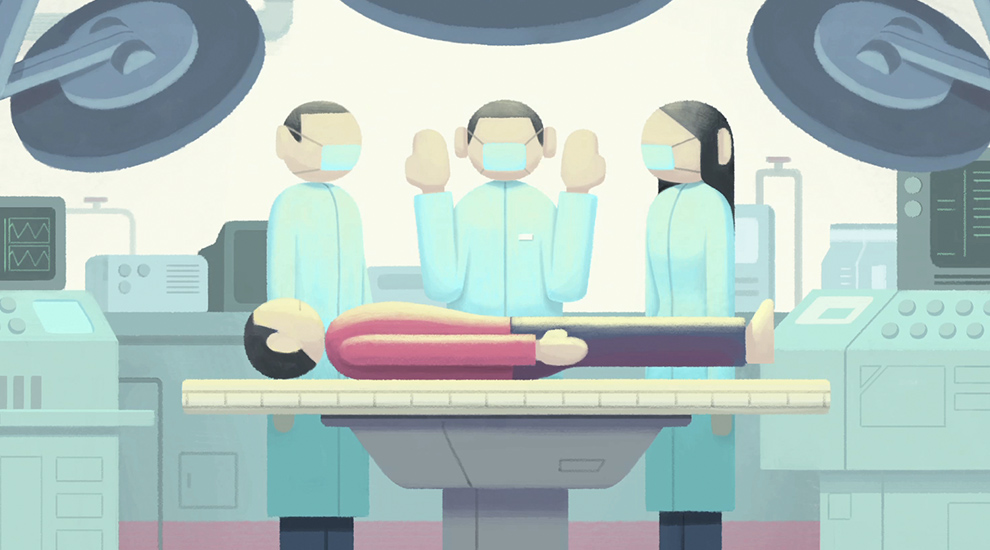 Made in China
2015 / FR / 03'30''
Vincent Tsui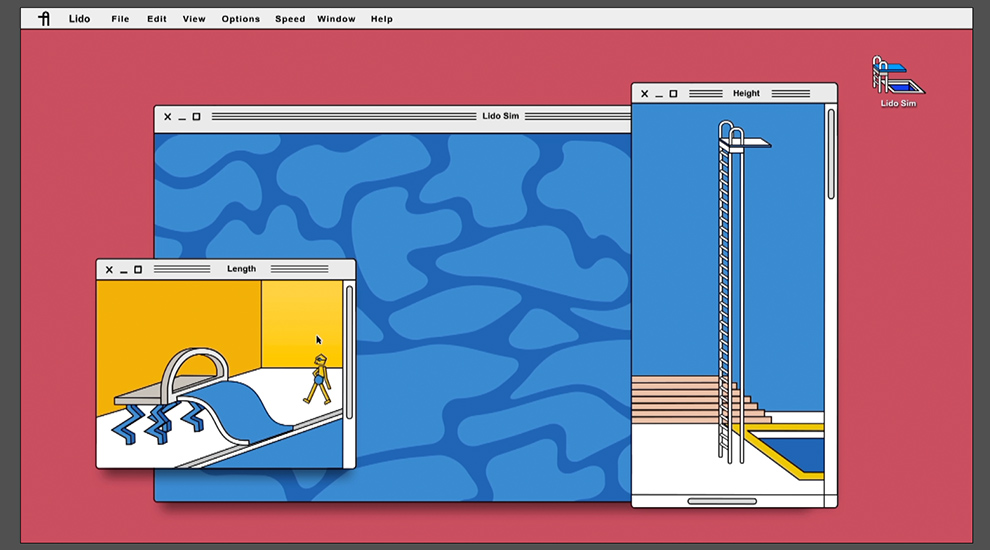 LidoSim
2015 / UK / 00'46''
Milo Targett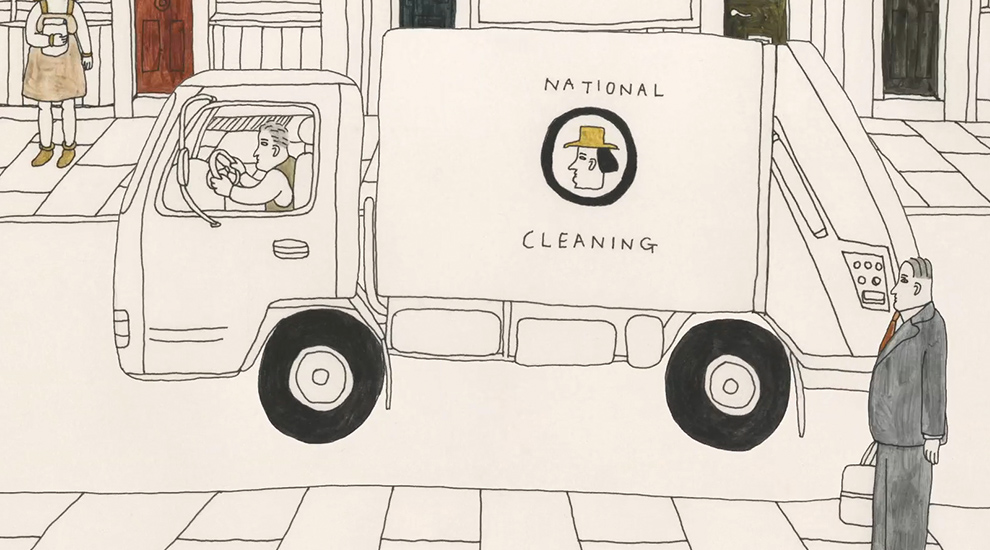 Small People with Hats
2014 / UK / 06'51''
Sarina Nihei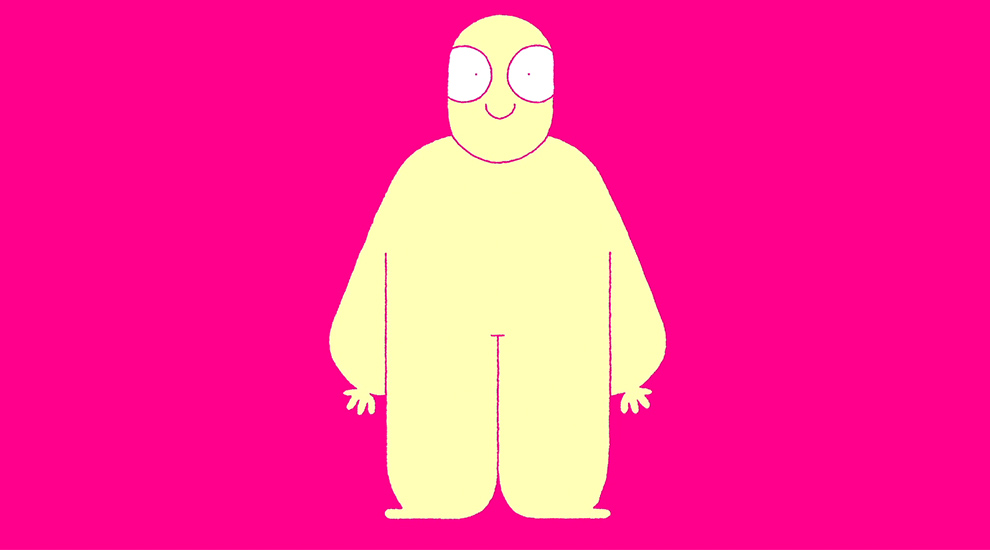 Personal Growth
2016/ CAN / 01'05''
Samuel Jacques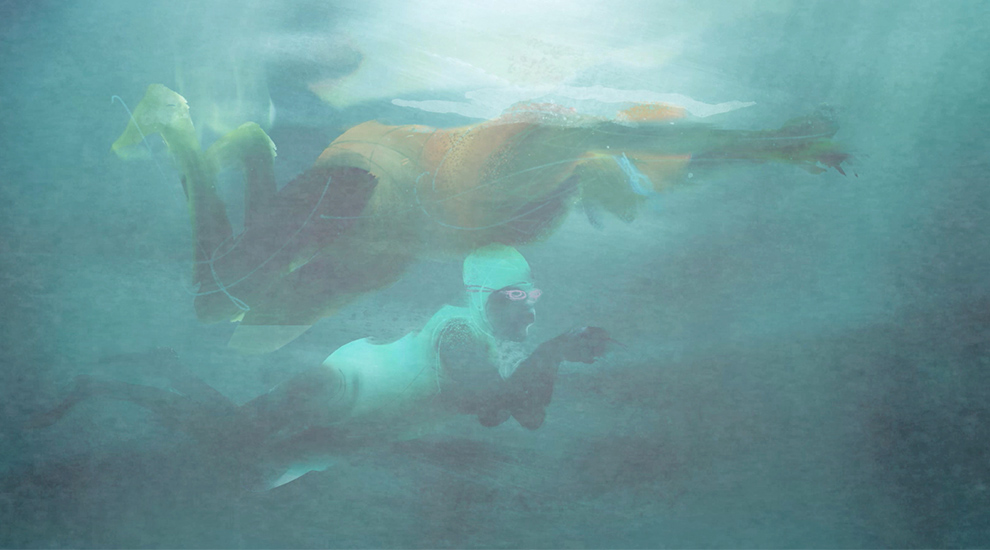 17)
Baths
2013 / PL, UK / 04'30''
Tomek Ducki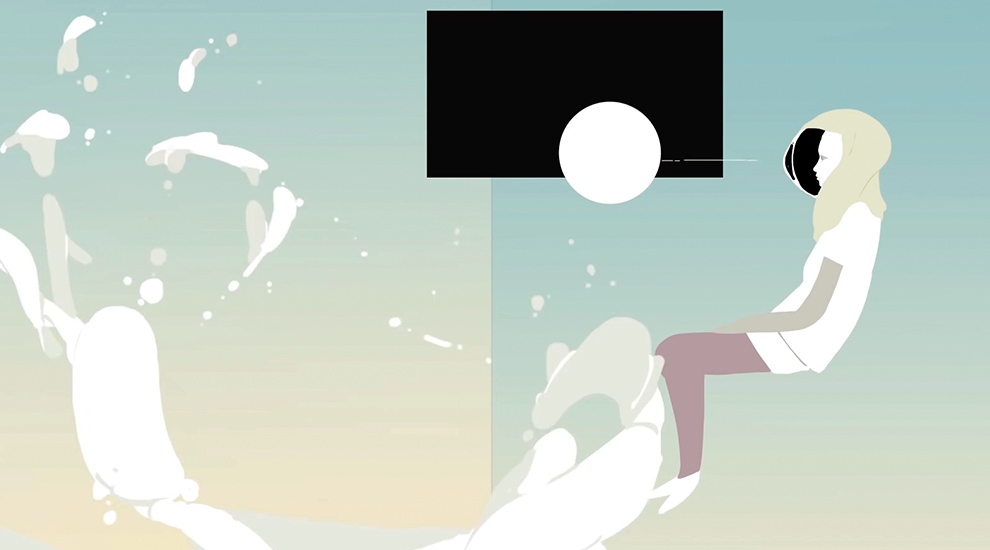 L'Œil du Cyclone
2015 / JP / 05'00''
Masanobu Hiraoka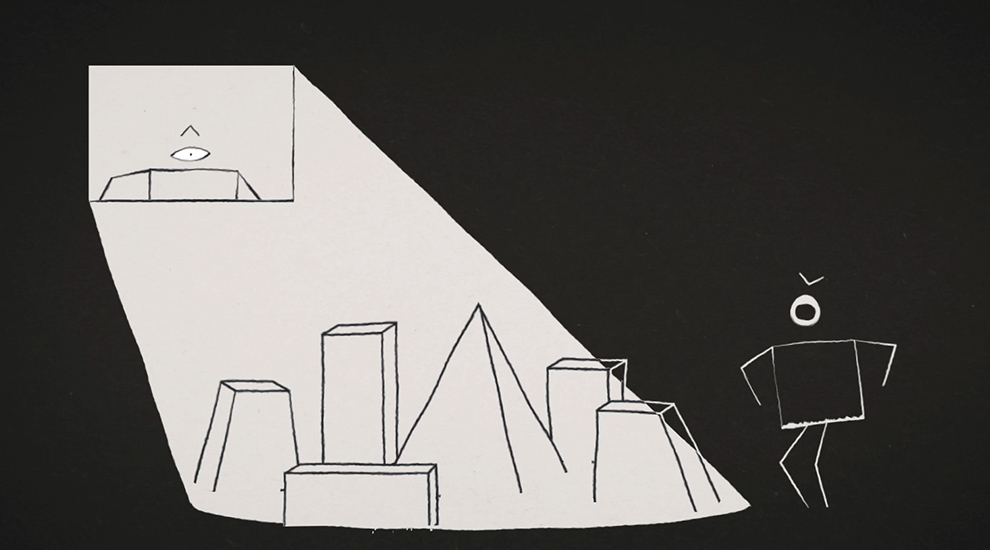 Chronemics
2015 / UK / 06'17''
Animade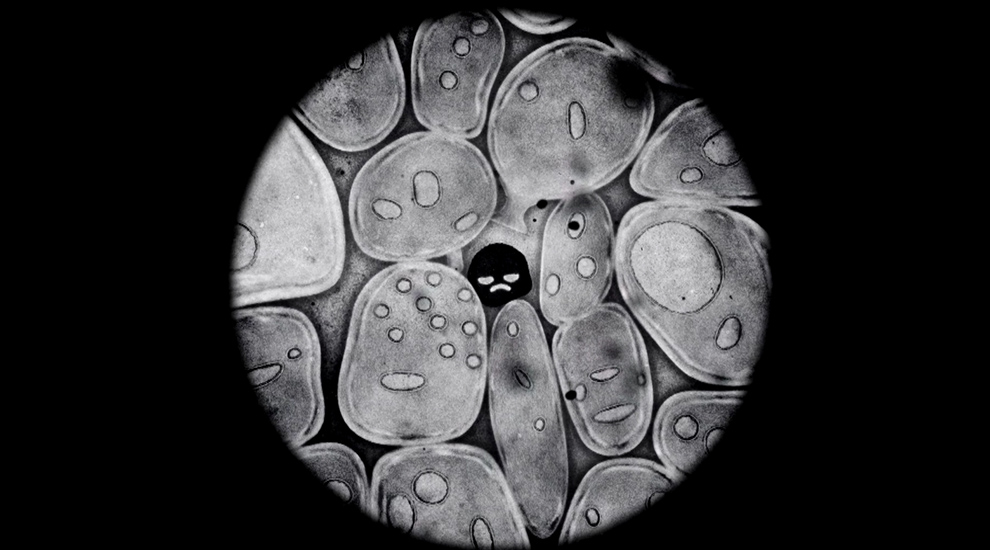 The First Murder
2014 / UK / 01'44''
Philip Brooks & Alec Smith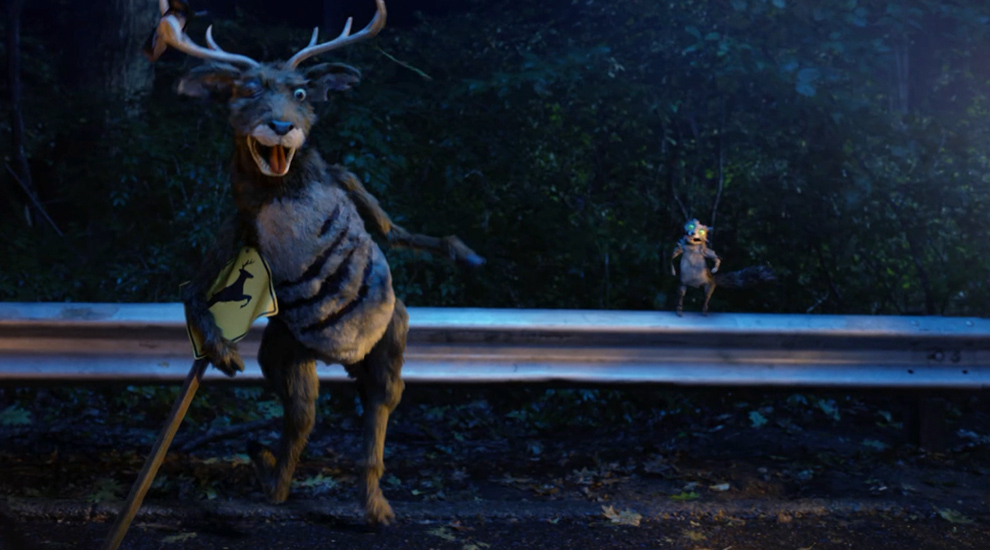 Stop the Roadkill
2015 / USA / 02'28''
Peter Sluszka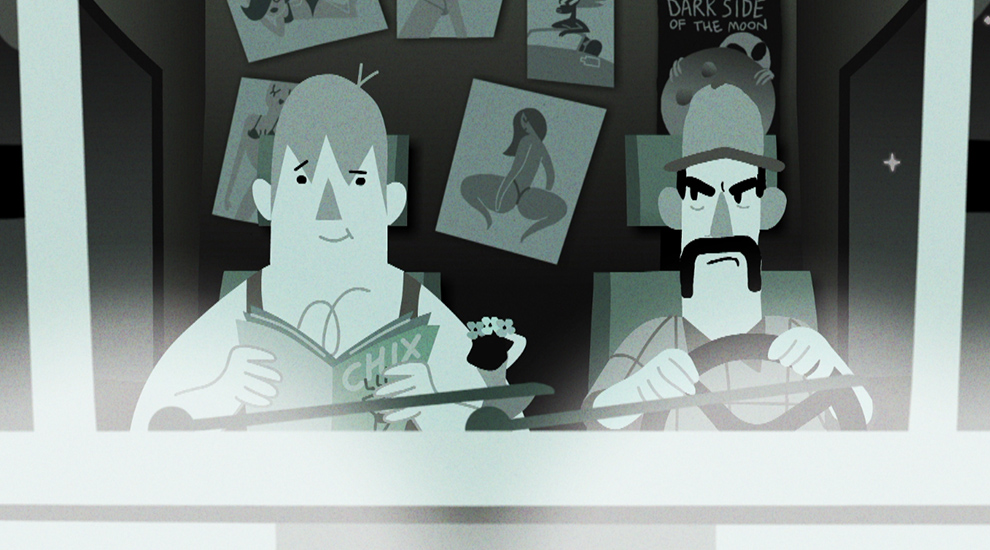 Cosmic Jacuzzi
2016 / HU / 09'06''
Anikó Takács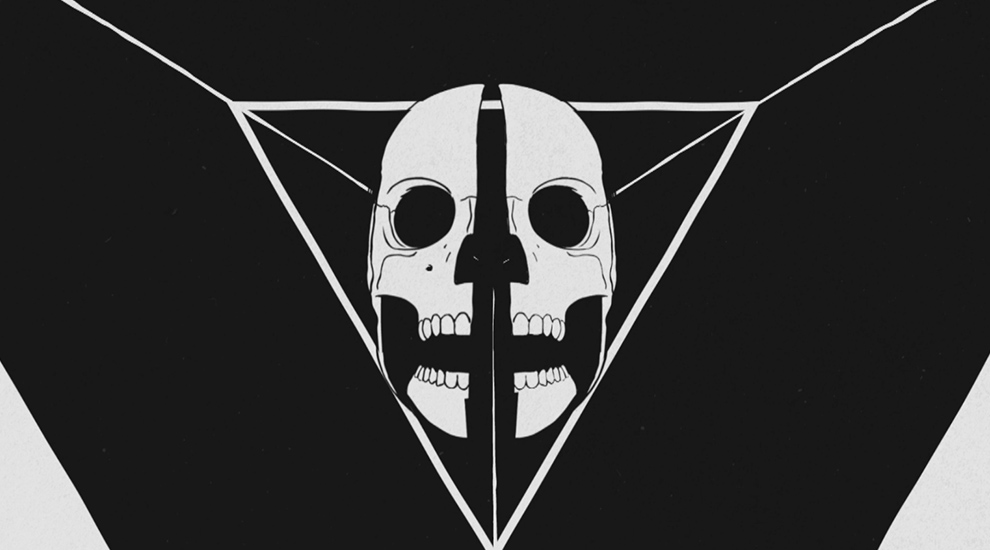 ALB – The Road
2015 / FR / 03'44''
Julien Lassort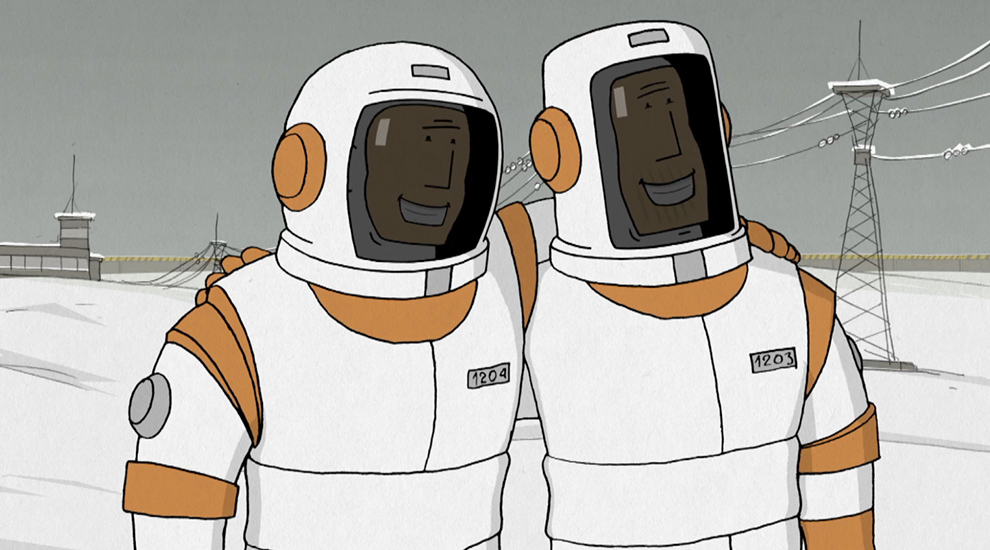 We Can't Live Without Cosmos
2014 / RUS / 14'00''
Konstantin Bronzit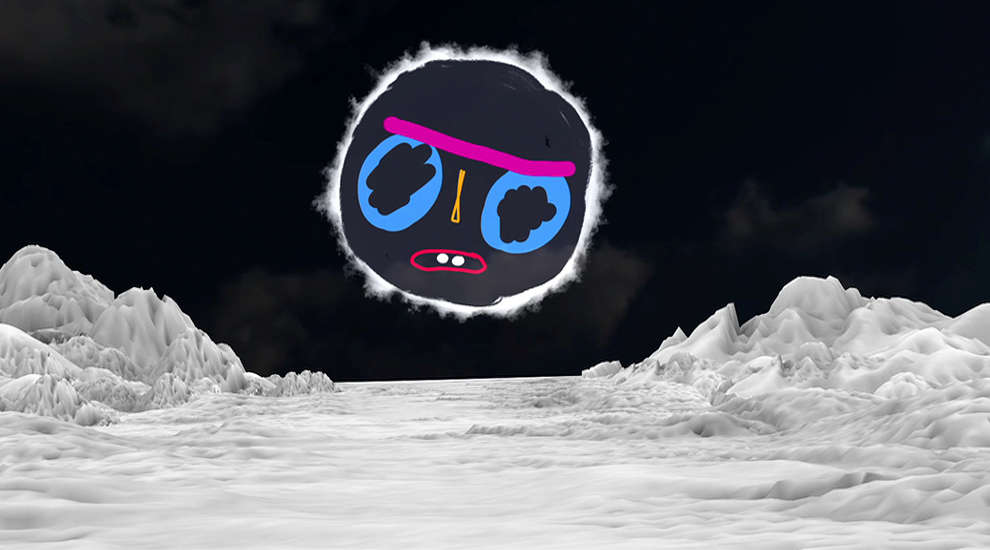 Mr Madila
2015 / UK / 08'36''
Rory Waudby-Tolley
SCHEDULE
10:00

11:00 – 12:30

13:00 – 14:30

15:30 – 17:00

17:30 – 19:00

20:00 – 21:30
Doors Open / Registration

Lectures: Motomichi Nakamura, Julian Glander

Lectures: Mr Kat, You Byun

Lectures: Jean Jullien, Martina Paukova

Lectures: Kirsten Lepore, Ben Bocquelet

Screening: Characters in Motion 2016
FAQ
A HAND FULL OF ANSWERS TO/
FREQUENTLY
ASKED
QUESTIONS
The final schedule for the Conference will be announced in late September, but here's a first rough rundown of what to expect during the day:

10:00 – 11:00 doors open, attendee registration
11:00 – 19:30 key lectures (with short breaks) 
20:00 – 22:00 Animation screenings

Registration includes: admission to all the conference artist lectures and animation screenings. Attendees are responsible for making their own hotel reservations and travel arrangements.

No physical tickets are sent out prior to the event. After payment, all attendees receive a personal registration code via email (sent together with the invoice to the email address used during the payment process, so keep an eye on your Spam-folder!). Attendees are asked to print out this email (especially the included registration code) and bring it to the conference venue together with their valid ID. The full passes (wearable, non-transferable wristbands) will be available directly at the conference venue.

We have set aside a limited amount of reduced tickets to offer for groups larger than 10 attendees, available if all 10+ tickets are purchased in one order.
Reduced group tickets are granted on a first come, first served basis:
Please contact us HERE for more information.

Tickets are generally not refundable once purchased. A participant, who is unable to attend the conference, can name a substitute in writing, and the ticket is transferred.
Cancellation of registration might be possible in writing before September 1, 2016, but an administrative fee of 50,- USD will have to be subtracted from the refund. There's no chance for reimbursement after September 1, 2016, and absence from the conference does not entitle to reimbursement of the admission fee – simply because all fee's by then have been spent on the production of the event.

Please carefully read the full version of our terms and conditions >>> HERE

Pictoplasma is an unique project wholeheartedly focussed on contemporary character design and art — abstract figurative entities that create a direct emotional bond with the viewer and have invaded all media over the past decade. The brainchild of Peter Thaler and Lars Denicke is renown for its style-defining book publications, immersive exhibitions, international conferences and festivals, that continuously push anthropomorphic appeal to new limits.

Since its inception in 2004, the annual Pictoplasma Berlin Festival has established itself as the main meeting point for an international audience of visual creators and producers. The event is an unconventional design conference, a forward looking animation film festival, a communal playground for collaborative creation, a surprising tour of gallery exhibitions – and is all about the fun of encountering like minded people. In 2008, Pictoplasma has established a second home in New York in collaboration with Parsons The New School for Design, while further events keep bringing the project from Mexico via Paris to Madrid and around the globe.
HOSTED BY /
ORGANISED IN COLLABORATION WITH /